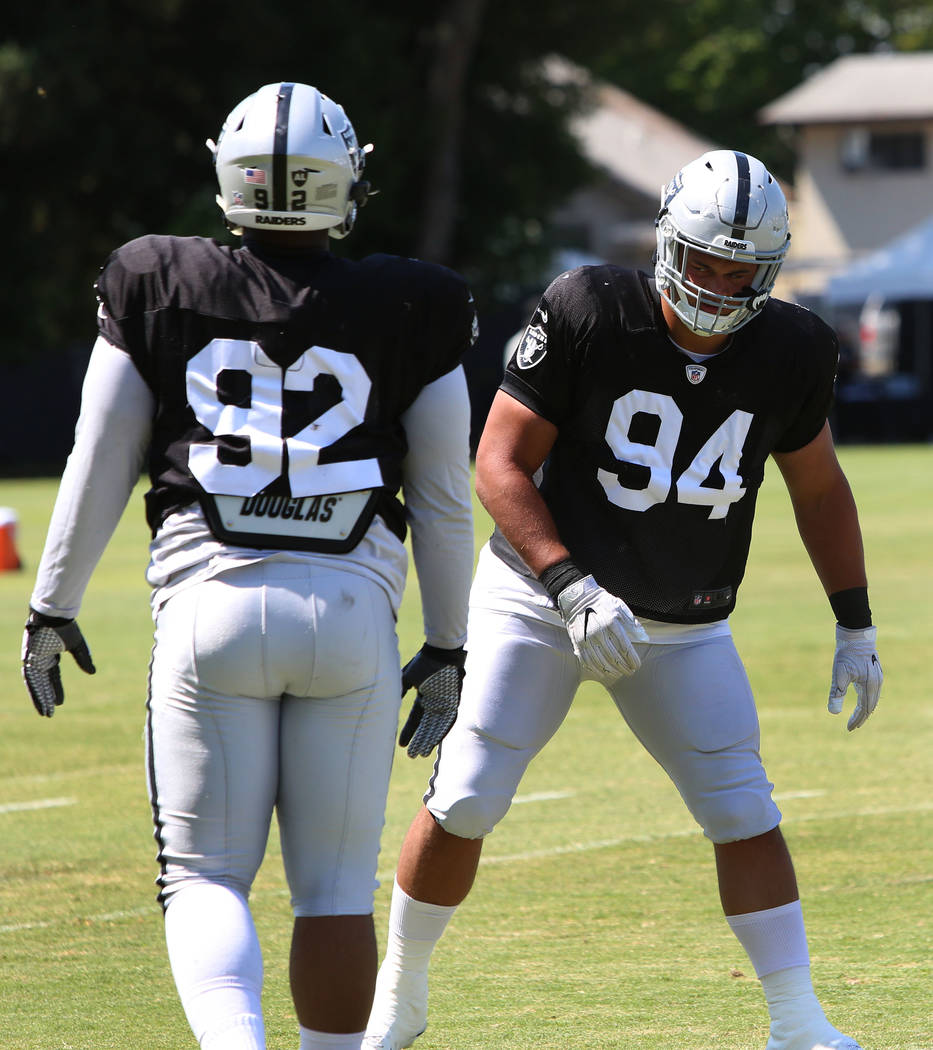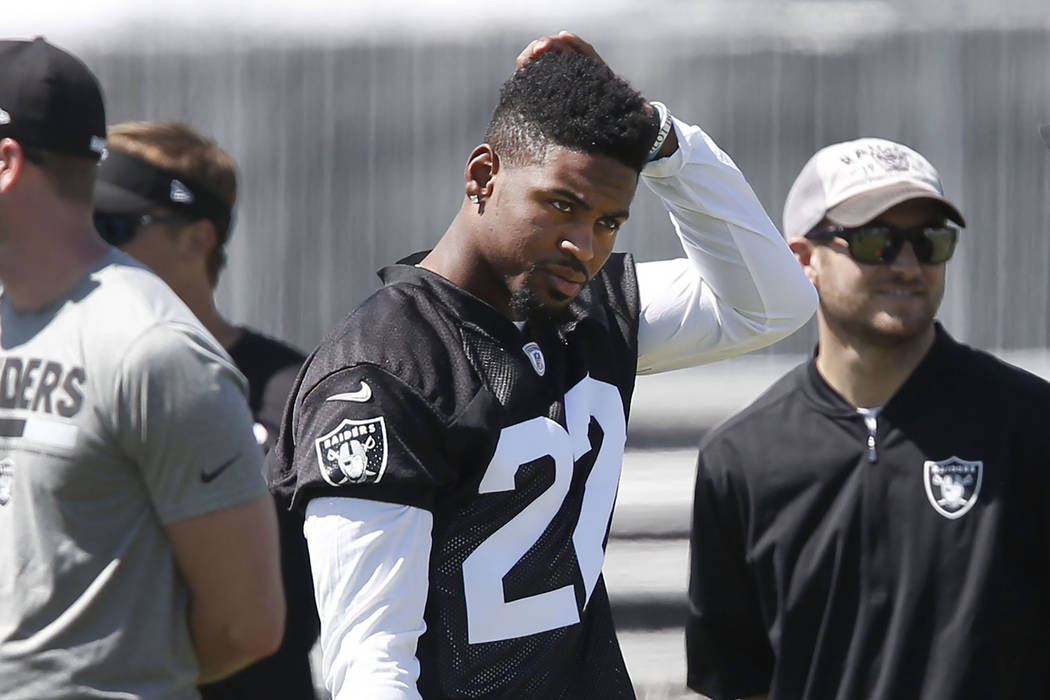 NAPA, Calif. — It was veteran rest day at Raiders training camp on Tuesday.
Coach Jack Del Rio planned on giving his seasoned players an extra day off after not practicing Monday, but the list was bigger than expected and lacked veterans.
The Raiders were missing five rookies from their 2017 draft class, including the first four picks. Third-round pick Eddie Vanderdoes missed his first training camp practice with an undisclosed injury. Jylan Ware, one of four picks in the seventh round, was also out for the first time after exiting Sunday's practice early.
Second-round selection Obi Melifonwu missed his third straight day with an undisclosed injury. David Sharpe, who was taken in the fourth round, missed his fourth straight day. The No. 24 overall pick Gareon Conley has yet to participate because of shin splints.
"Veteran rest day except it was mostly rookies and it was not by design," Del Rio said.
Del Rio wasn't concerned about the banged up rookies as the team prepares to open the preseason against the Arizona Cardinals on Saturday at the University of Phoenix Stadium.
"Probably a larger number than we expected coming off a day off," Del Rio said. "Should be short term guys, a bunch of them are younger, and we'll get them back as quick as possible.
"For the most part, the team is staying healthy, and getting a lot of good work in, a lot of good situational work."
Khalil Mack, the reigning Defensive Player of the Year, got his first day off from training camp. Wide receiver Amari Cooper was sidelined again because of a leg injury and has missed three of the last four practices.
Fans asked Mack if he was OK while he was stretching, and Mack responded "all right."
Del Rio kept his game day rotations private when asked about it during his news conference.
"I think we're having healthy competition at several spots on the roster, and I think we haven't even played one down in a game yet," Del Rio said. "It would be unwise to jump to conclusions about anything at this point."
Joseph improving
Marshawn Lynch busted through the front seven during the first play and met with second-year safety Karl Joseph.
Lynch lowered his shoulder and gave Joseph a light stiff arm as he rumbled into the end zone. But Joseph knows that wasn't the best of Beast Mode.
"He just lowered his pads kinda like he was going to stiff arm me, he smiled at me," said Joseph, who stripped Lynch two days earlier. "He kinda gave that 'I'm not going to let you strip me again.' He went through the motion like he was going to stiff arm … but we're taking care of each other.
"It would probably be different if it was a game."
The Raiders' coaching staff would rather not see Joseph get hurt on one of Lynch's Beastquakes, especially since the young safety is having a standout camp.
Joseph, who was the 2016 first-round pick, never got into a groove a year ago after dealing with a torn ACL in his final season at West Virginia.
"Joseph is growing," Del Rio said. "The safety needs to be able to communicate with his corner on his side of the field and with the other safety.
"But I think having him healthy and being able to get a full amount of reps is definitely helping him. He's gaining confidence."
More Raiders: Follow all of our Oakland Raiders-to-Las Vegas coverage online at reviewjournal.com/Raiders and @NFLinVegas on Twitter.
Contact Gilbert Manzano at gmanzano@reviewjournal.com. Follow @GManzano24 on Twitter.