Raiders not panicking over DT Eddie Vanderdoes' spring absence
Updated June 7, 2017 - 10:13 pm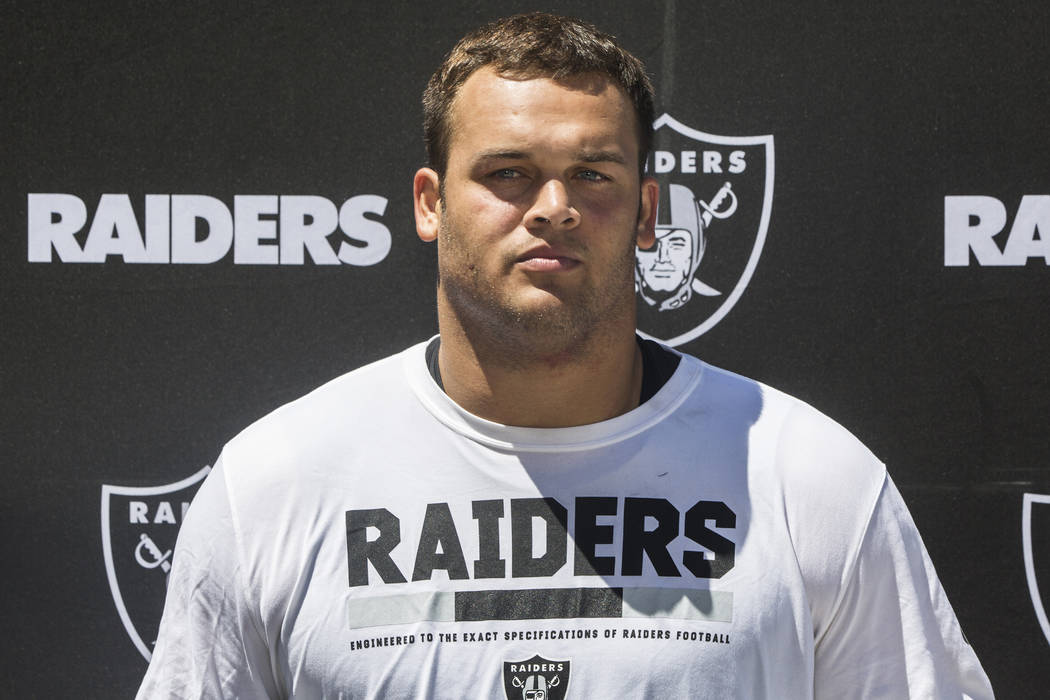 ALAMEDA, Calif. — Maybe Ken Norton, Jr. is a bit biased.
The Raiders defensive coordinator once was in a similar position that Eddie Vanderdoes, the team's third-round pick, finds himself now. Norton also was drafted out of UCLA. Because of the school's academic schedule, he also had to miss valuable training in the spring. He turned out all right.
Or, maybe he just knows.
There has been a noticeable absence this spring at the Raiders' facility, and it is no surprise. The team knew when it selected Vanderdoes in late April that, because UCLA is on the quarter system, the rookie defensive tackle would miss all the instruction, training and team bonding that comes with organized activities and next week's three-day minicamp.
It isn't ideal, but it can be overcome.
Norton and others who've been in his position have demonstrated as much.
The 50-year-old coordinator was drafted in the 1988 second round. He played linebacker for the Cowboys through the 1993 season. From 1994 to 2000, he concluded his career with the 49ers before becoming a coach. As a player, Norton was a three-time Pro Bowler and three-time Super Bowl champion.
A thumb fracture in an August exhibition game shortened Norton's rookie season. The missed time in the spring was less detrimental.
On Tuesday, he downplayed the situation in which Vanderdoes finds himself.
"I came out of the same school and played 13 years at a high level," Norton said, "so I think he'll be fine. …You love ball. You find ways. UCLA is the Ivy League of the West. So, he's really smart. I'm sure he has the playbook right now and he probably is right up with everybody."
Okay. Maybe a tad biased.
Super Mario?
Khalil Mack was voted the Associated Press Defensive Player of the Year in 2016, an honor that came despite the Raiders largely being without their top interior defender.
The Raiders are eager to see what impact Mario Edwards, Jr. can make this season. Injuries have slowed him so far in his career, namely a neck sprain to end his 2015 rookie year and an exhibition game hip injury that cost him 14 games in 2016. Around the club, there is expressed belief the defensive lineman could be a difference maker in 2017, someone who can make life easier for Mack and other edge rushers like Bruce Irvin.
Norton has high expectations.
"You have to account for him," Norton said. "Mario is fast. He's twitchy. He plays hard, and you have to deal with him when he's around; you have to know where he is. … We certainly expect him to have a breakout year."
Contact reporter Michael Gehlken at mgehlken@reviewjournal.com. Follow @GehlkenNFL on Twitter.