Raiders punter Johnny Townsend 'blacked out' on successful fake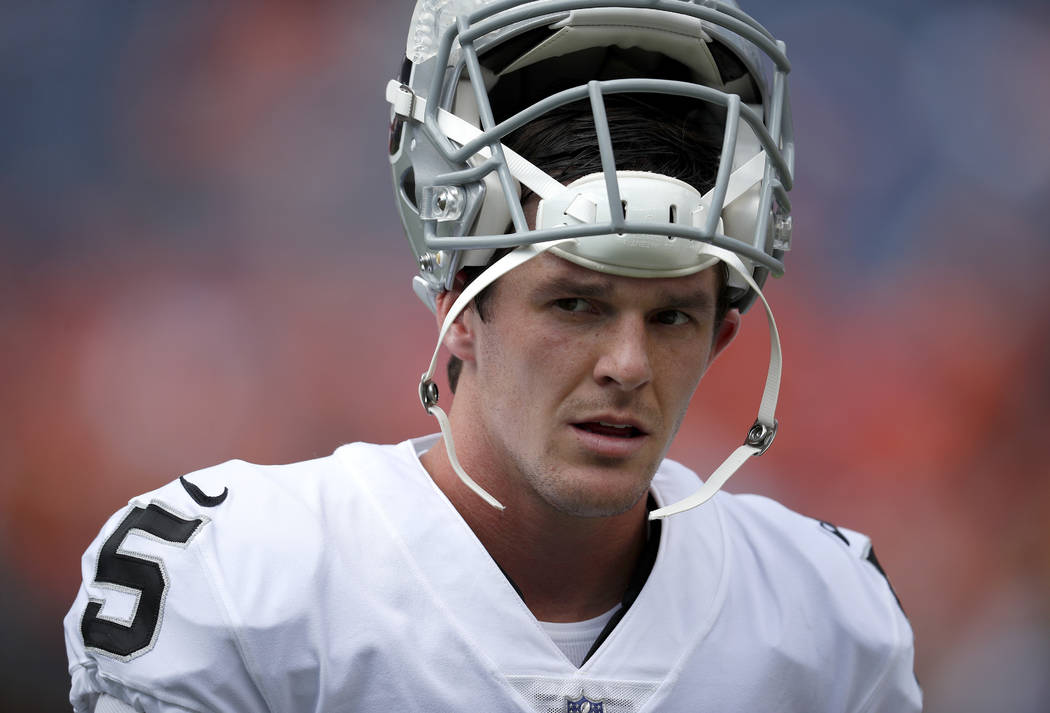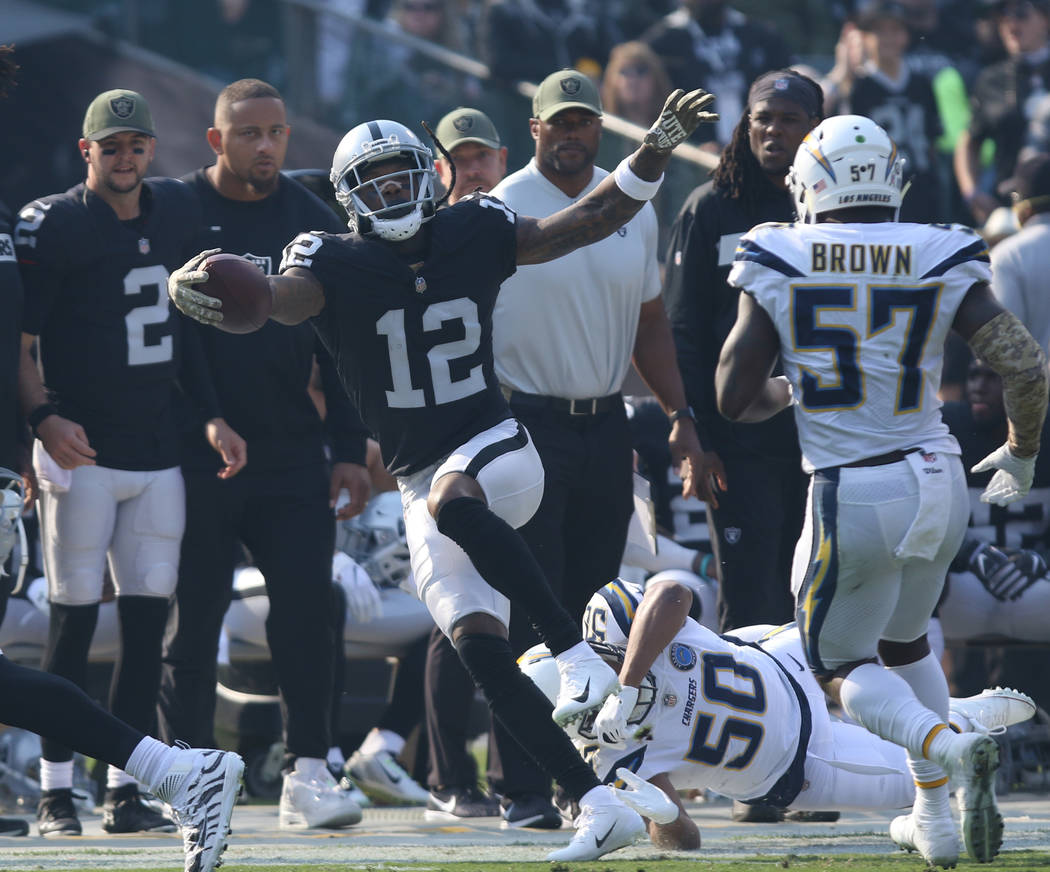 OAKLAND, Calif. — A common postgame response from NFL coaches and players when asked about a specific play is they are unable to speak about it. They first need to "watch the film."
On Sunday, this applied to punter Johnny Townsend.
And for good reason.
"I completely blacked out on the play," Townsend said. "I can't even tell you what happened during it."
Raiders coach Jon Gruden called a fake punt from the sideline once the game's opening drive stalled. Townsend caught a Trent Sieg long snap and took off running around the left end, sprinting for a 42-yard gain. The extended drive did not lead to points but boosted field position, which ultimately set up a field goal in a 20-6 loss to the Los Angeles Chargers.
Townsend showcased his speed.
His carry was a franchise long for a Raiders punter and fourth-highest ever by an NFL punter. According to NFL Next Gen Stats, he reached 20.48 miles per hour, faster than New Orleans Saints running back Alvin Kamara or Kansas City Chiefs running back Kareem Hunt has been clocked this season as a ball carrier.
He was highly effective when punting it, too.
Townsend dealt with early-season inconsistency, including a 25-yard punt when the Raiders last played at the Oakland Alameda-County Coliseum on Oct. 28 against the Indianapolis Colts.
All three punts Sunday surpassed 50 yards, ranging between 51 and a career-high 57.
"I have always said that I really believe in that kid," Gruden said. "In that fake punt, you can see that he is one of our fastest players. He is a tremendous athlete. He took his medicine for a while like a lot of us, but he is going to be a really good punter for us."
Bryant out
Martavis Bryant winced when standing from the sideline bench Sunday as he began his walk to the locker room.
He didn't return from it.
The Raiders wide receiver may have suffered a torn PCL in his left knee during the third quarter, a source said Sunday. He is scheduled to undergo an MRI on Monday. The injury presumably occurred at some point during a deep route on which he was flagged for offensive pass interference.
More will be known following his evaluation, but the tone is ominous.
"It doesn't look good," Gruden said. "I am really concerned about him."
Notable
■ In the second quarter, rookie defensive tackle Mo Hurst Jr. recorded his third sack of the season. That ranks most among any active Raiders defender. Defensive end Bruce Irvin also recorded three before his Nov. 3 release.
■ Wide receiver Jordy Nelson (right quad) missed much of the first half but returned after halftime. Linebacker Kyle Wilber (left knee) exited in the fourth quarter with a knee injury. The special teams captain suffered it on kickoff coverage.
■ Left guard Kelechi Osemele uncharacteristically allowed two sacks Sunday. He played in his first full game since a Week 4 right knee injury. Osemele missed three full games to the ailment and was forced to exit during his first game back in Week 9 against the San Francisco 49ers.
■ Quarterback Derek Carr was sacked four times. He has absorbed at least three sacks in six of seven games.
— Cornerback Rashaan Melvin was no longer an afterthought Sunday, re-entering a rotation with starters Gareon Conley and Daryl Worley. Melvin signed a one-year, $5.5 million contract in March and began this season as a starter. Amid a poor scheme fit, he played seven defensive snaps the previous three games, including none the past two as a healthy scratch.
Contact reporter Michael Gehlken at mgehlken@reviewjournal.com. Follow @GehlkenNFL on Twitter.