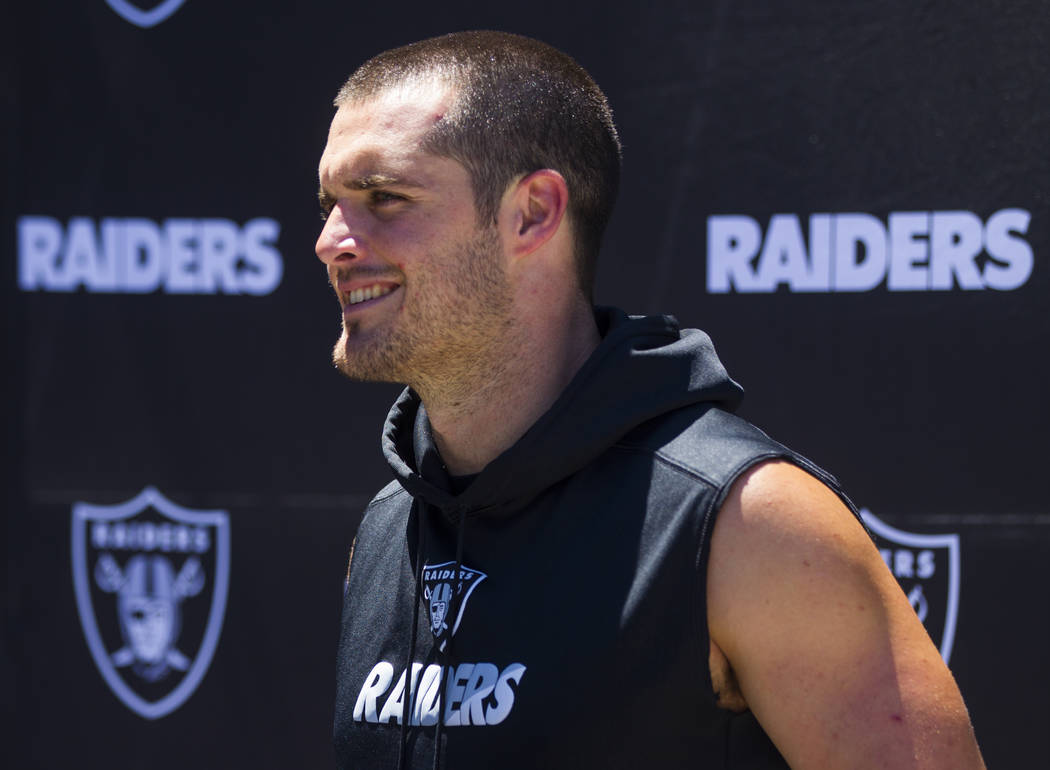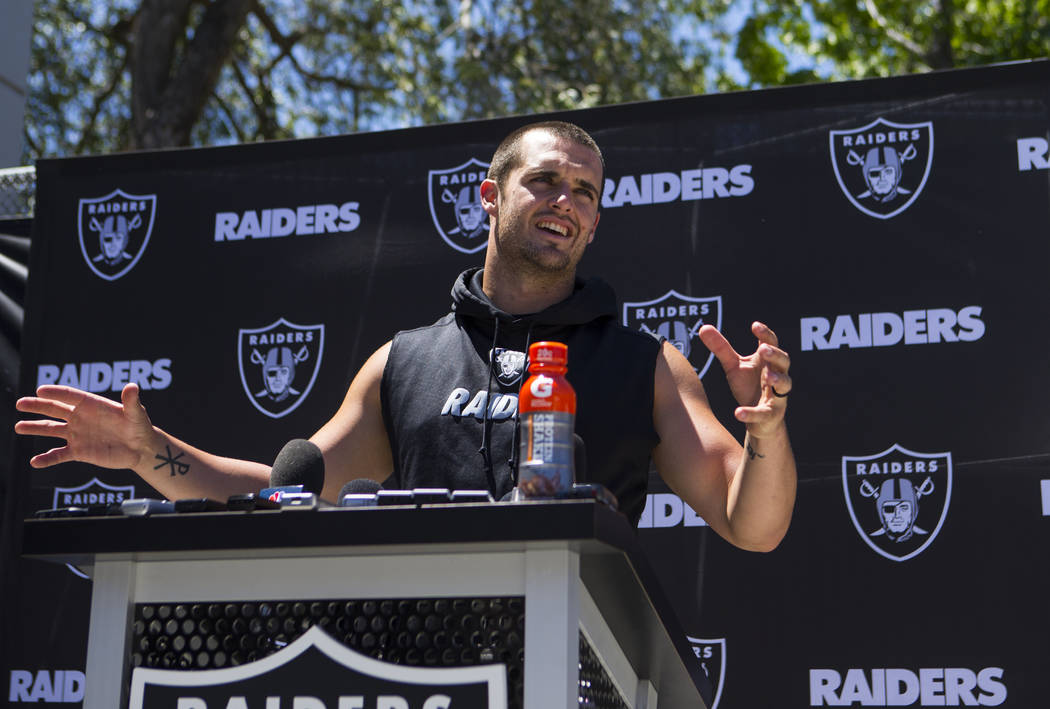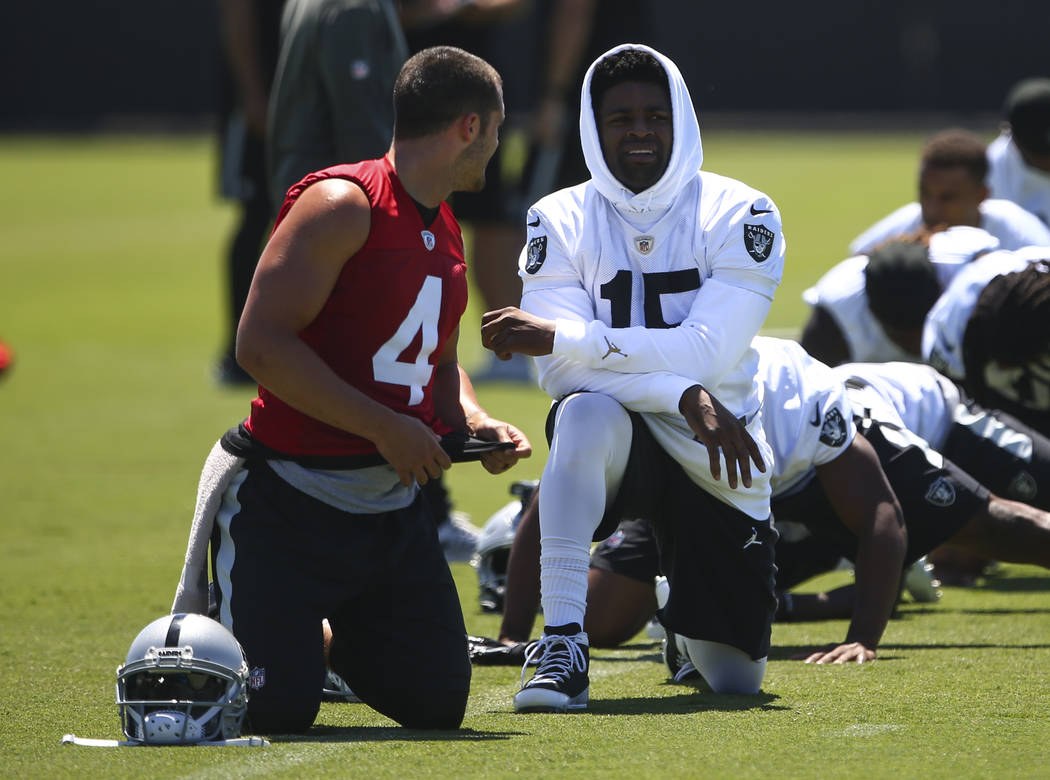 OAKLAND, Calif. — It's not done yet.
"Trust me you will hear it here first," Derek Carr wrote Wednesday on Twitter.
But it could be done as early as this week.
The Raiders want Carr to be their franchise quarterback for the foreseeable future. Carr wants to spend the entirety of his NFL career with the club. The sides are in the process of finalizing a long-term contract extension that will allow the franchise quarterback to earn about $25 million per season, a source confirmed Wednesday, effectively securing him through the Raiders' scheduled 2020 relocation to Las Vegas.
More about the deal will be known once finalized. Its structure, though, is not expected to prohibit the club as it approaches future dealings. Carr was the first, most immediate domino to fall. Right guard Gabe Jackson also is due for an extension this year. Defensive end Khalil Mack will come in 2018.
Carr cautioned on Twitter as part of his update: "Nothing done yet."
And indeed, it's important to emphasize the finish line has not been crossed. Indications are it will be well before the Raiders report to training camp on July 28 in Napa, California.
Carr, a 2014 second-round pick from Fresno State, is entering the final year of his rookie contract. He has said that he'll play out the deal if no extension is reached before camp, citing the desire not to be a distraction. The team is coming off a 12-4 campaign and holds Super Bowl aspirations.
ESPN first reported that Carr's contract is close to being finalized.
"I wouldn't even answer my phone," Carr said at a May 30 press conference, referencing if the Raiders approached him after camp began. "The money isn't the thing that drives me. If it was, then I shouldn't be standing here. What drives me is making sure I'm giving everything I have in my abilities and making sure that we win. I don't want anything distracting my thought process at all. It's not a jab or anything like that. That's just me saying, 'I'm not going to deal with anything that's not helping me focus on winning.'"
Carr has made promising strides in his NFL career.
The ascent continued in 2016, as he threw for 3,937 yards and 28 touchdowns with only six interceptions. He suffered a broken fibula in Week 16 against the Colts, thereby ending his season before the playoffs. But this offseason, he was a full participant during a months-long spring workout program that concluded last week.
Players now are off until late July.
Some important business should conclude before they return.
Contact reporter Michael Gehlken at mgehlken@reviewjournal.com. Follow @GehlkenNFL on Twitter.