Raiders strike $66M deal for Patriots tackle Trent Brown
Updated March 11, 2019 - 6:05 pm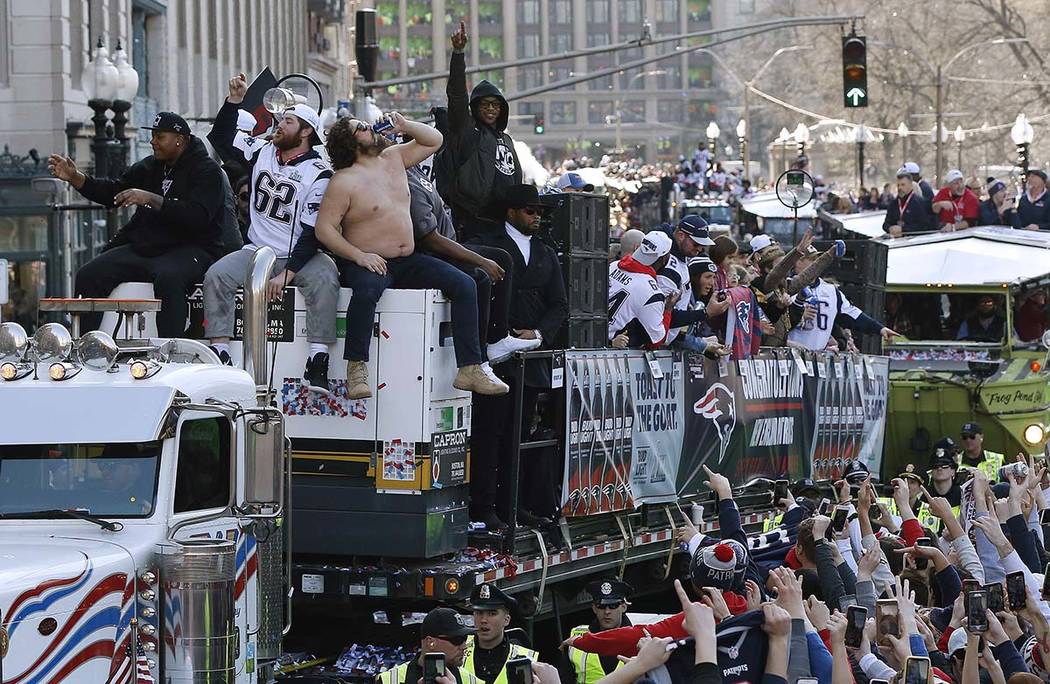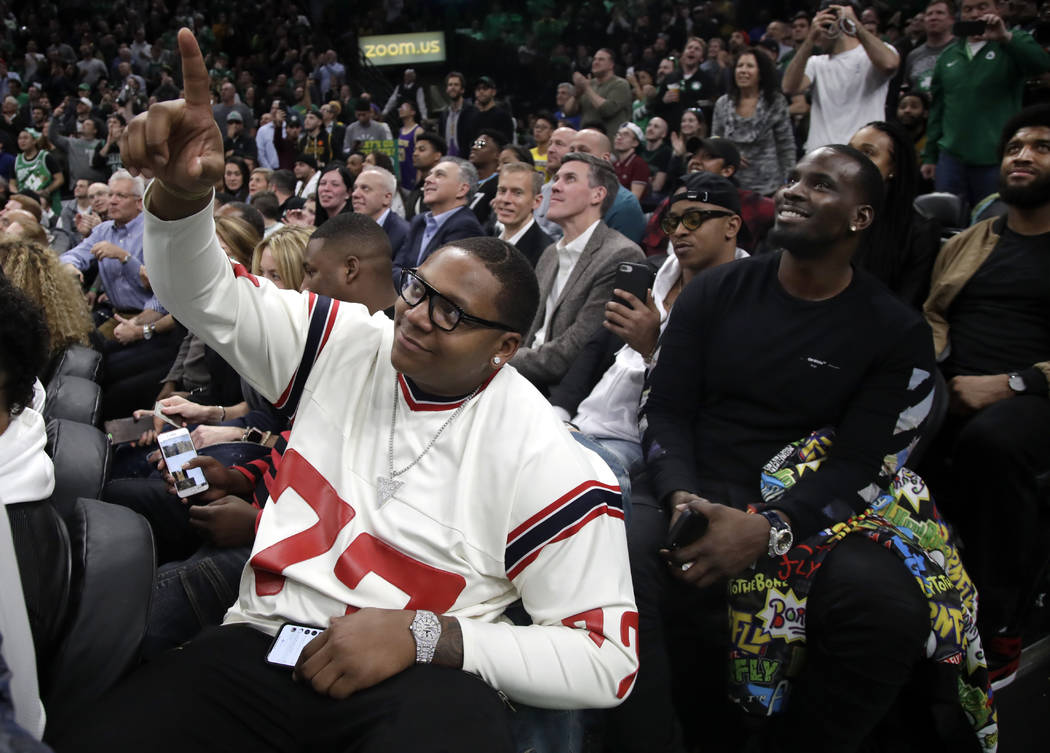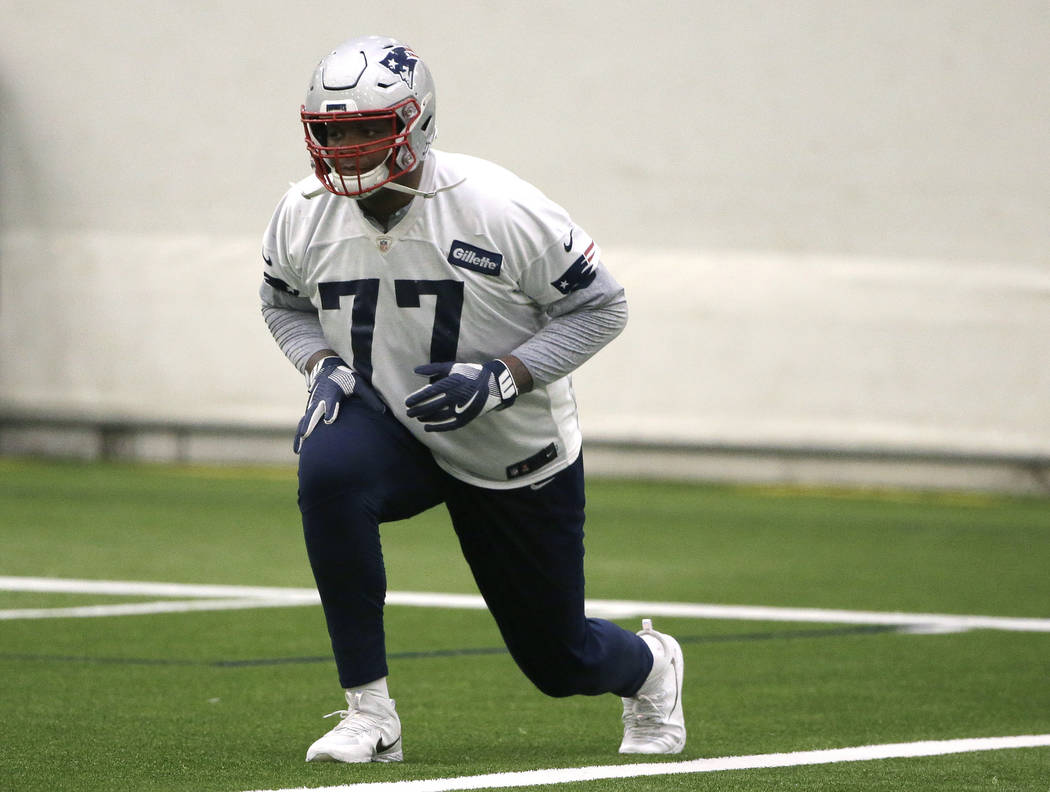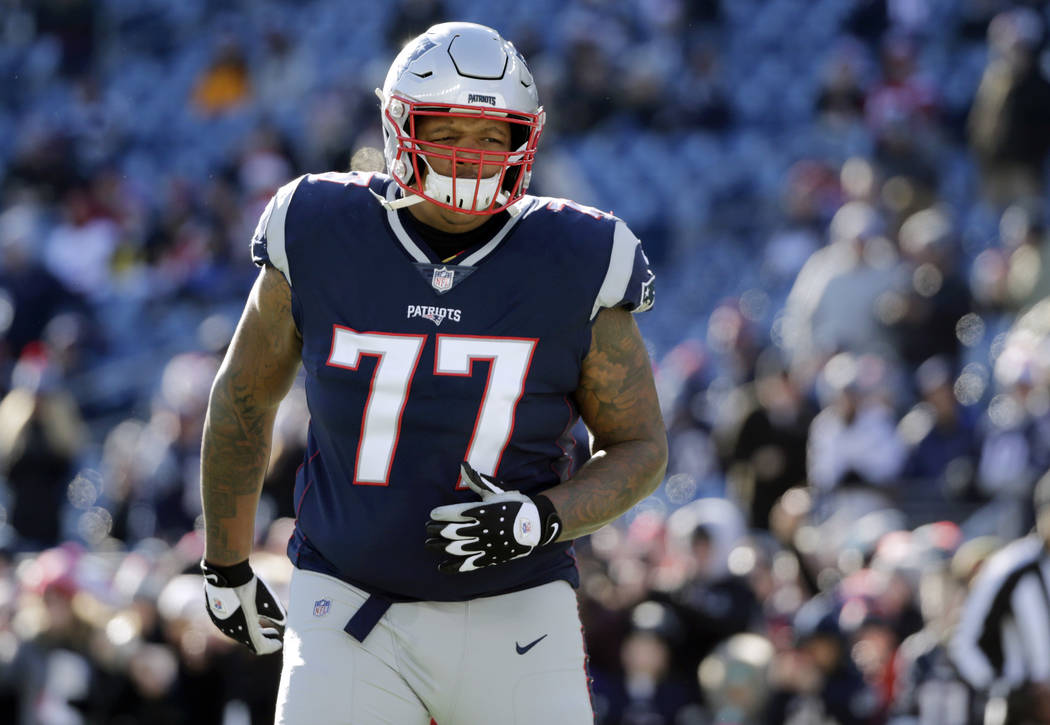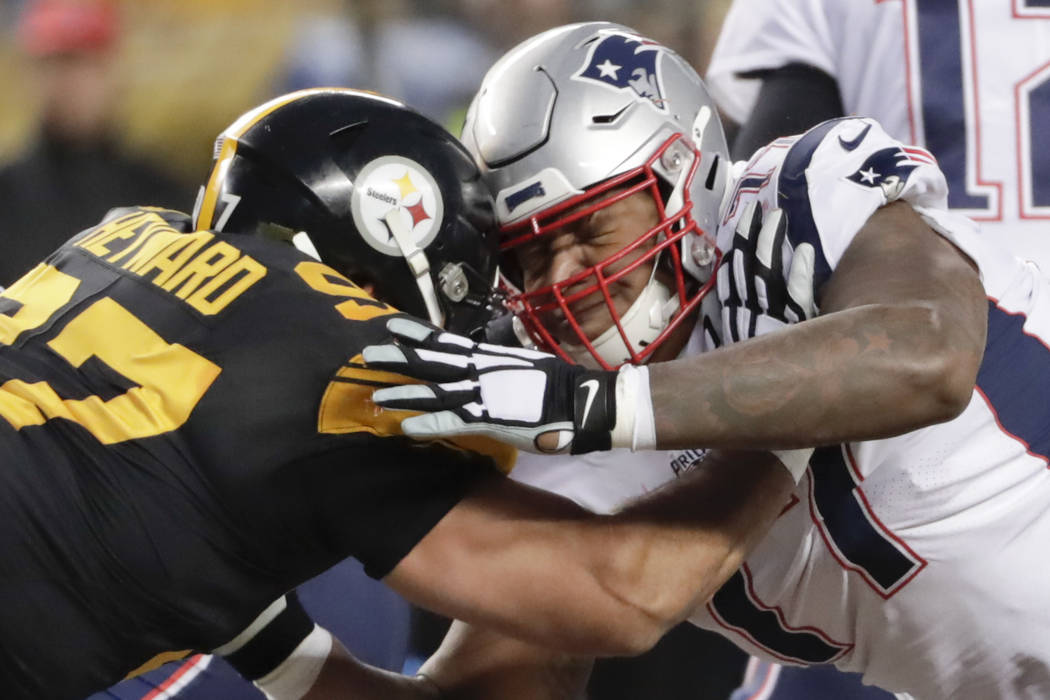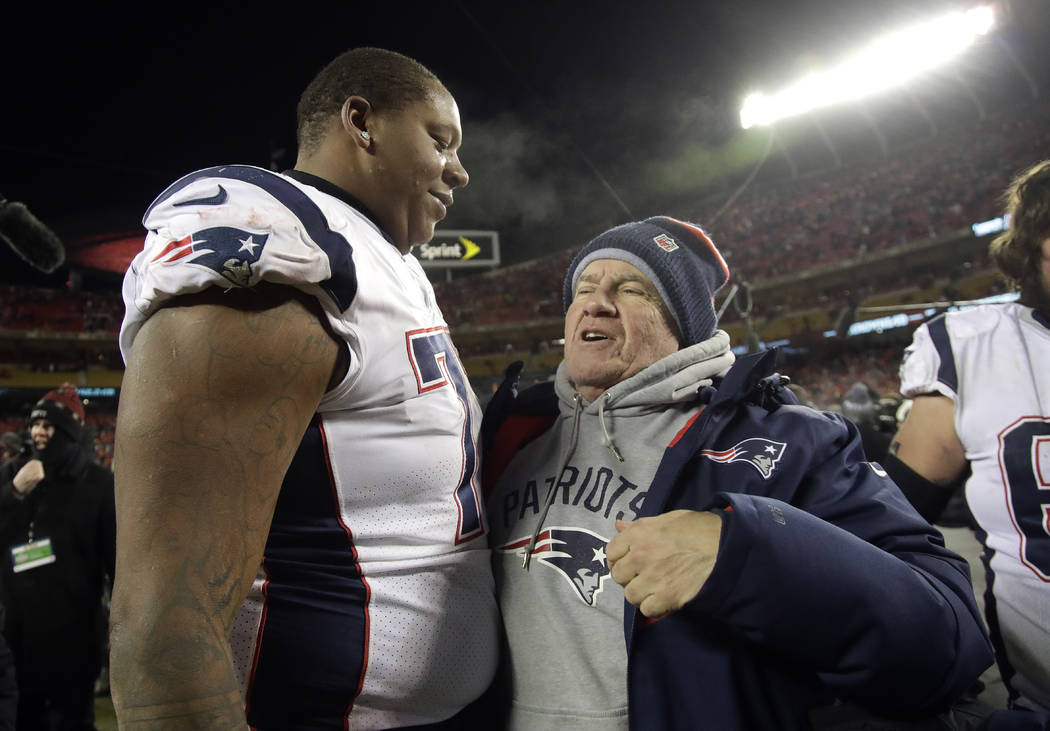 OAKLAND, Calif. — The Las Vegas Raiders are benefiting the Oakland Raiders in free agency.
On Monday morning, nine minutes into the period that allowed for such negotiations to begin, several news outlets reported the Raiders agreed to make New England Patriots left tackle Trent Brown the highest-paid offensive lineman in NFL history. The team is expected to sign him Wednesday after free agency officially begins at 1 p.m.
This season, Brown will call California home, but his elaborate four-year, $66 million contract was structured with Nevada in mind.
The Raiders plan to relocate to Las Vegas in 2020. Because Nevada charges no state income taxes and California keeps a nation-high 13.3 percent of top-bracket income, $21.25 million of the $36.25 million that is fully guaranteed in the agreement was pushed to 2020. Brown is due a $21.25 million salary that year.
The team's ability and willingness to capitalize on Nevada tax laws make it a more attractive destination for free agents in 2019. Advantages should only be amplified once the relocation is complete.
Essentially, Brown's deal is a two-year, $36.75 million pact when including an annual $250,000 workout bonus. The Raiders are able to escape the deal in 2021 without cap penalty because the contract included no signing bonus, according to Pro Football Talk. Brown is due $13.75 million and $15 million in 2021 and 2022 salaries, respectively.
He will count $15.25 million against the salary cap this season.
NFL agent Drew Rosenhaus represents Brown. He also represents wide receiver Antonio Brown. The Raiders and Rosenhaus negotiated a three-year, $50.125 million contract this weekend in a sign-and-trade with the Pittsburgh Steelers, allowing Brown to became the highest-paid receiver in NFL history.
The potential contractual worth for the two Rosenhaus clients is $116.125 million.
Trent Brown's addition makes veteran Donald Penn all but certain to be released. The team would save $7.725 million in cash and $5.475 million in cap space with that move, which should come this week.
Left tackle Kolton Miller, a 2018 first-round pick, is expected to switch to right tackle in 2019 with Brown's arrival. Brandon Parker, a 2018 third-round pick, is projected to serve as the swing tackle off the bench.
Brown built a compelling case for the Raiders' investment.
In his office, general manager Mike Mayock has a whiteboard on which the names of the AFC West's top edge rushers are written. During the playoffs this January, Brown was sensational in protection against two division rivals, first the Los Angeles Chargers and then the Kansas City Chiefs. He allowed one hurry each game — without a sack or quarterback hit, according to Pro Football Focus — on 95 combined dropbacks.
Brown, who became a Super Bowl champion in the Patriots' Feb. 3 win over the Los Angeles Rams, will be signing on to face the Chargers, Chiefs and Denver Broncos in at least six games per year.
If the Rosenhaus Sports agency leaked the contract agreement to reporters at 9:09 a.m. PT, it did the Raiders no favors.
For a deal so sophisticated and substantial to be negotiated so early in the negotiation window raises suspicions the club and Rosenhaus may have entered talks before being legally permitted to do so. This could prompt a review as to whether the Raiders tampered when brokering the contract.
More Raiders: Follow at reviewjournal.com/Raiders and @NFLinVegas on Twitter.
Contact reporter Michael Gehlken at mgehlken@reviewjournal.com. Follow @GehlkenNFL on Twitter.