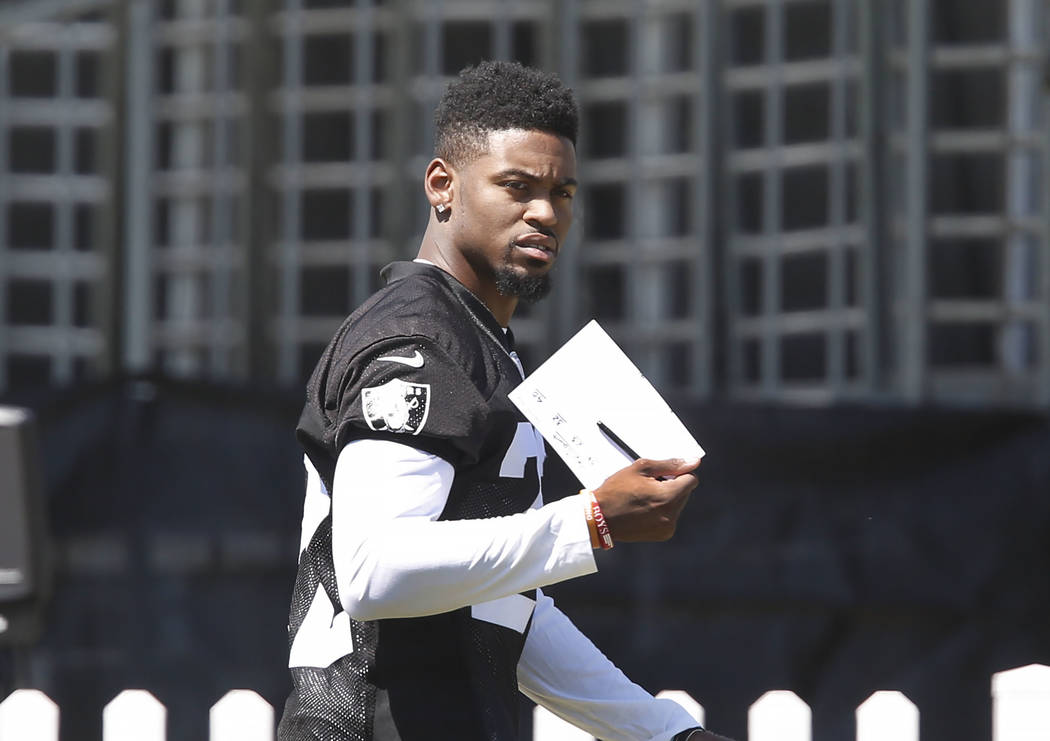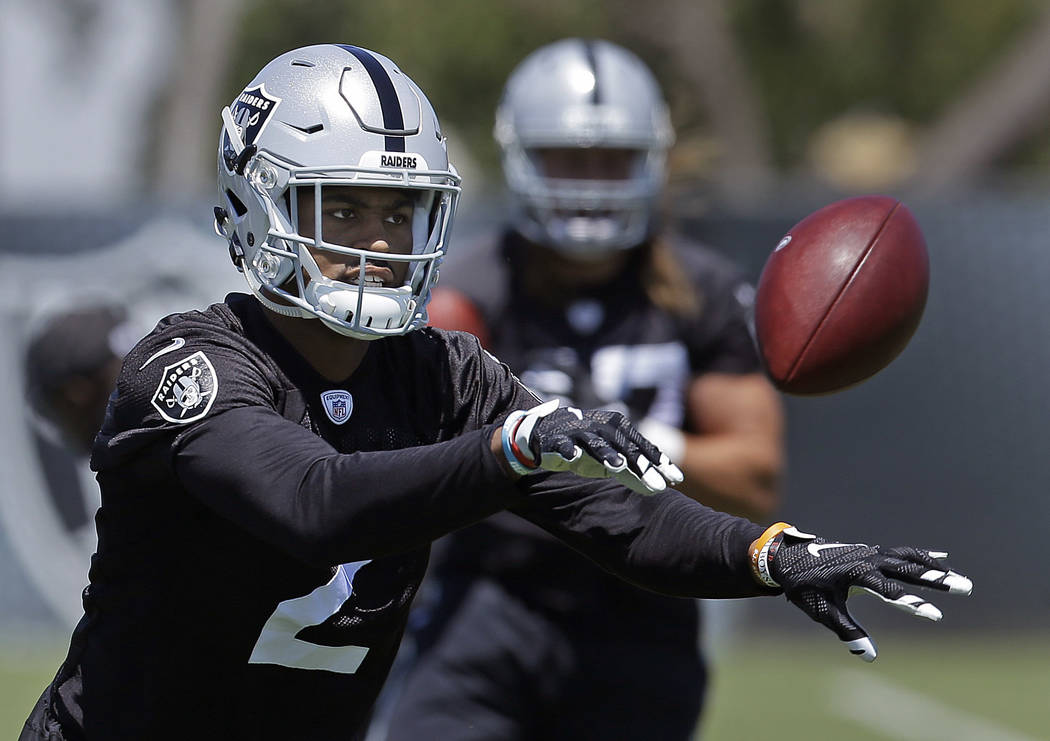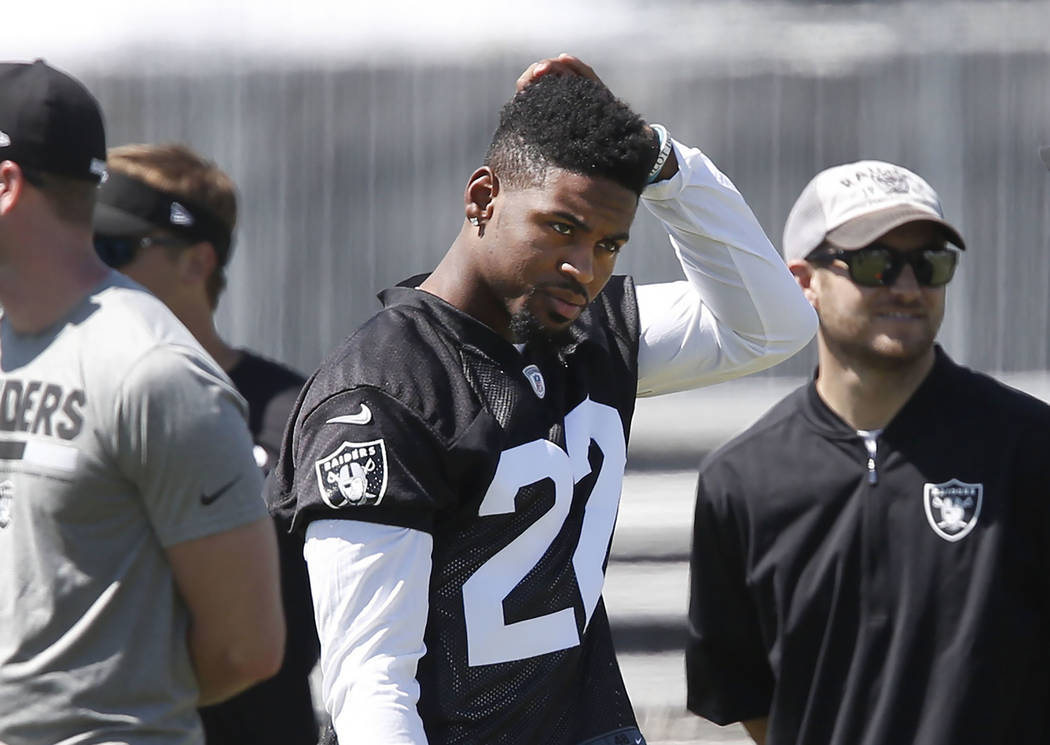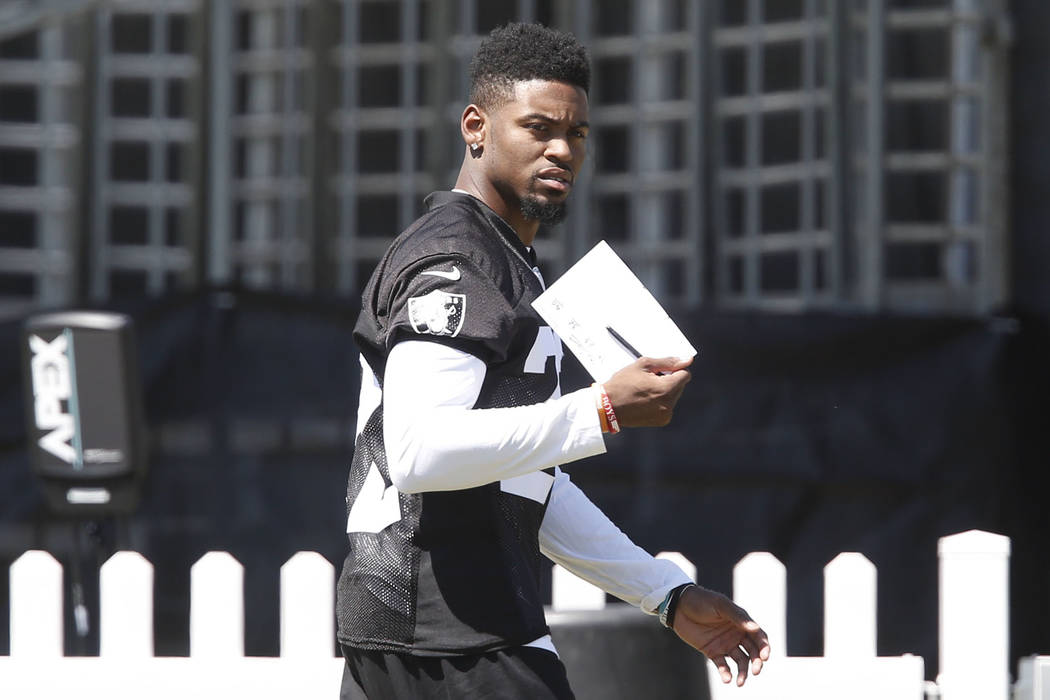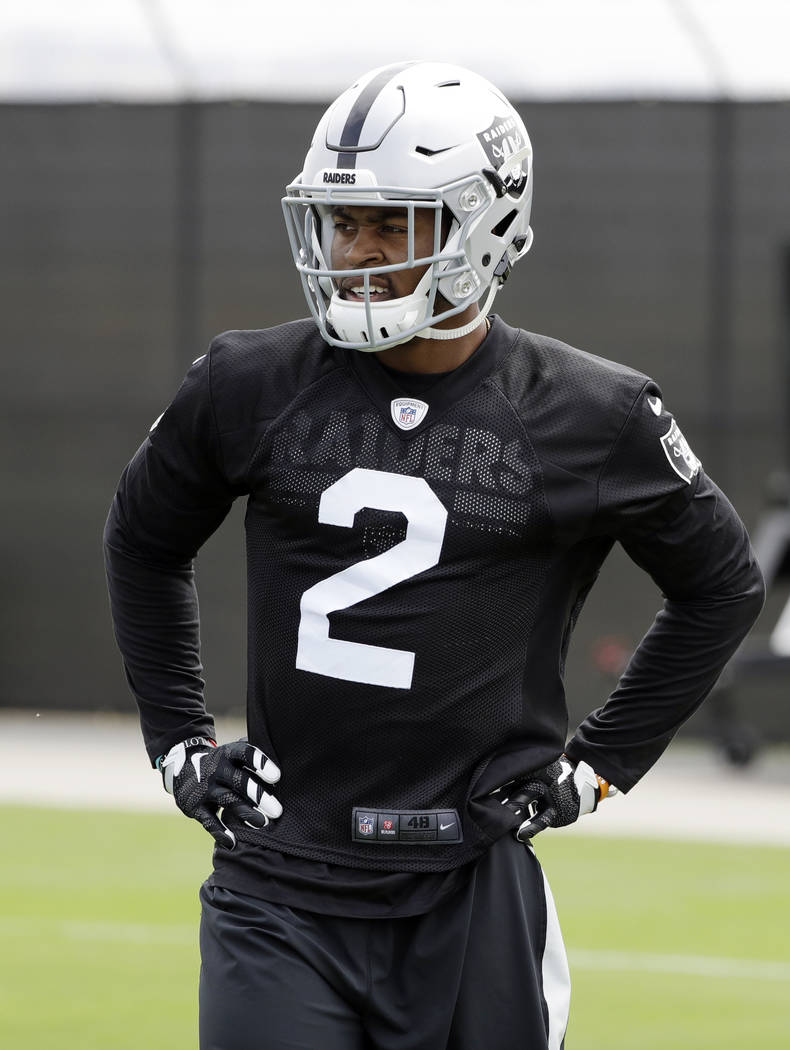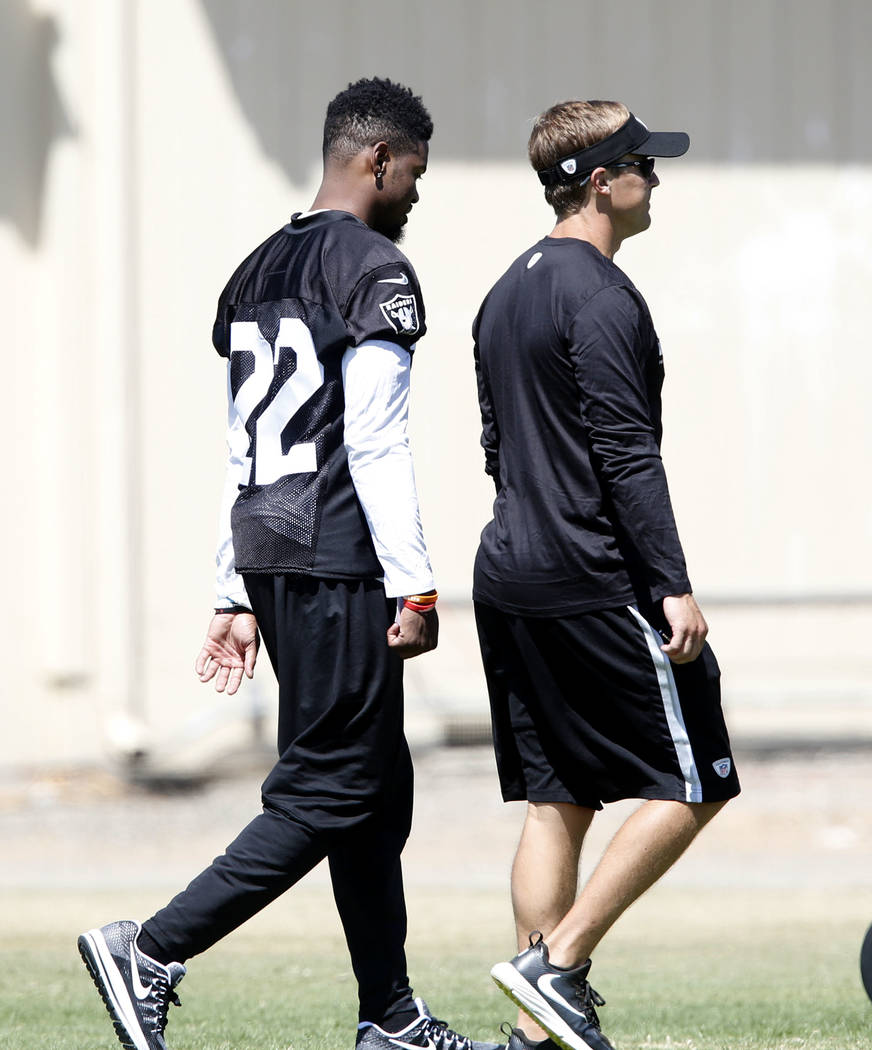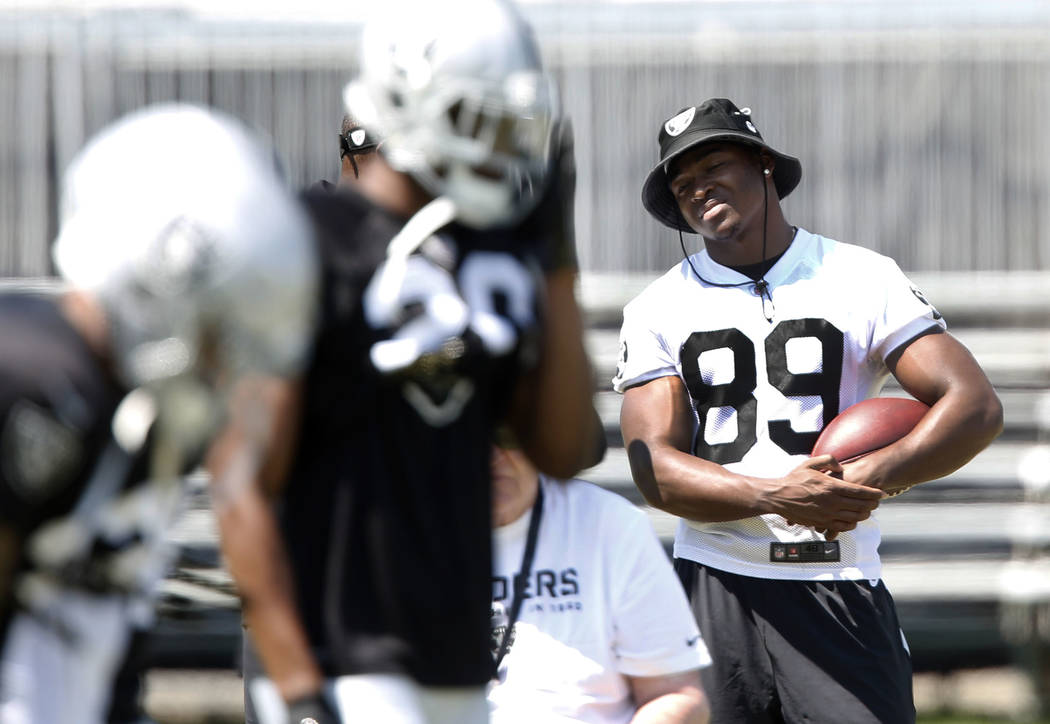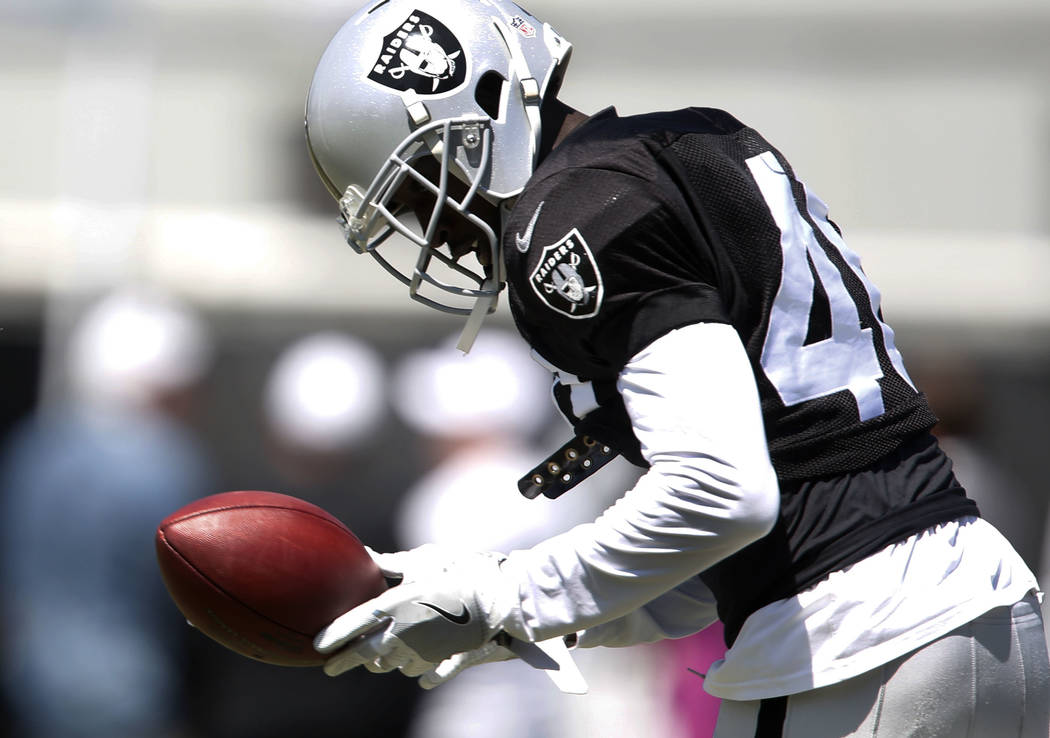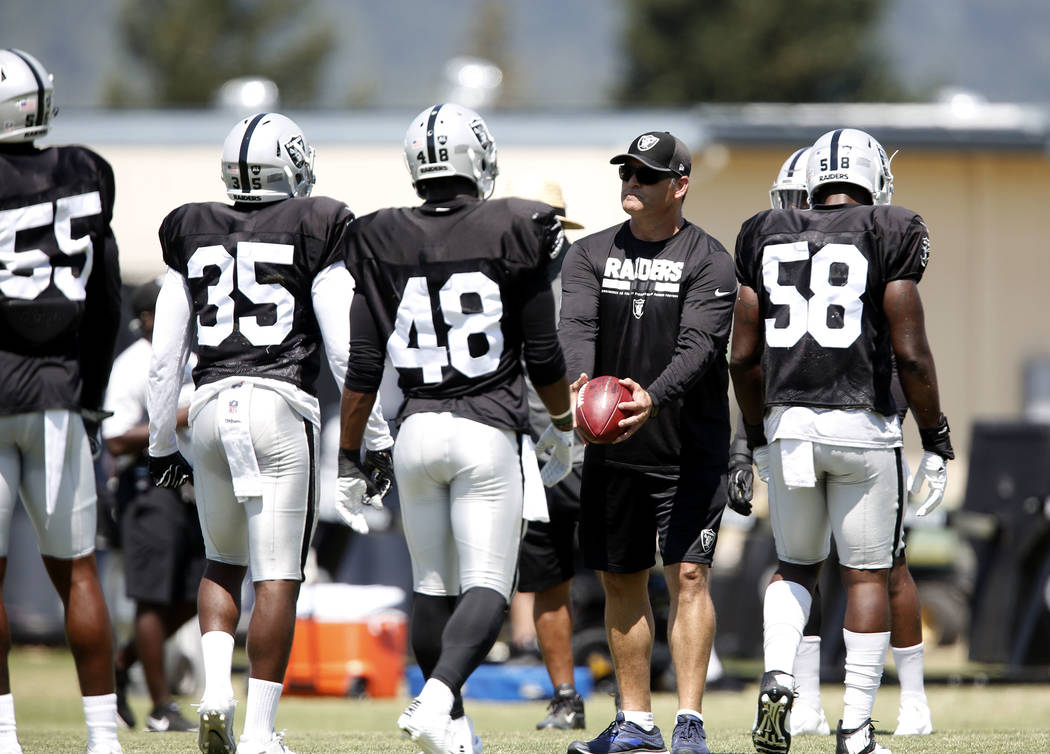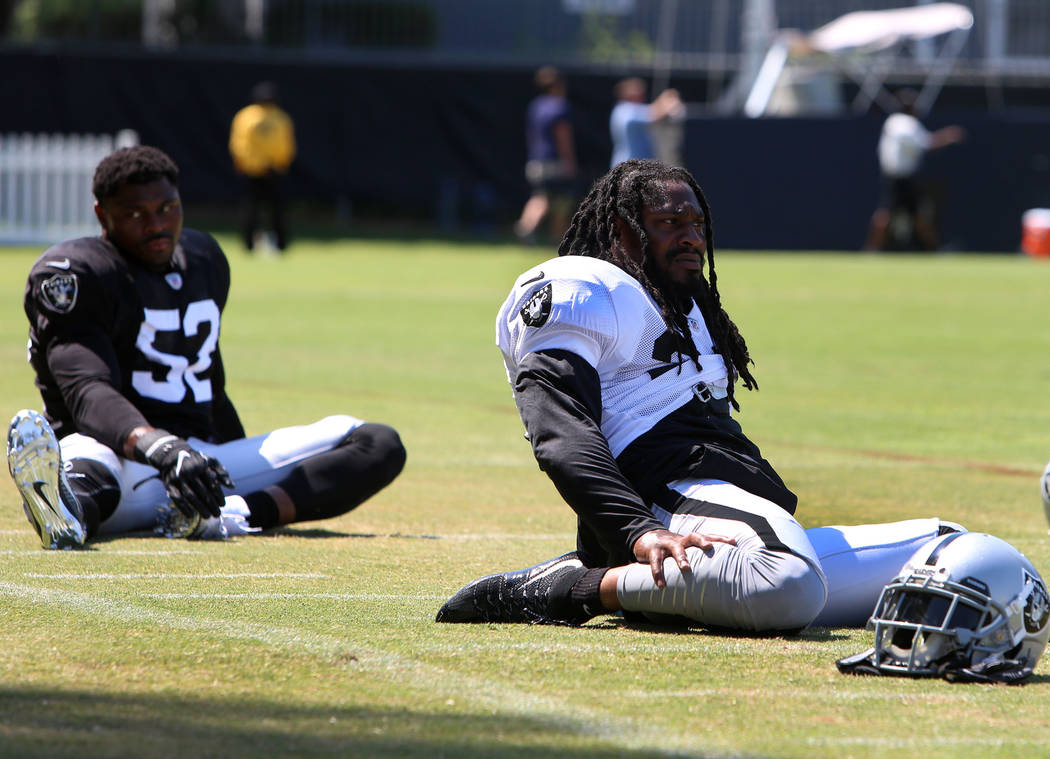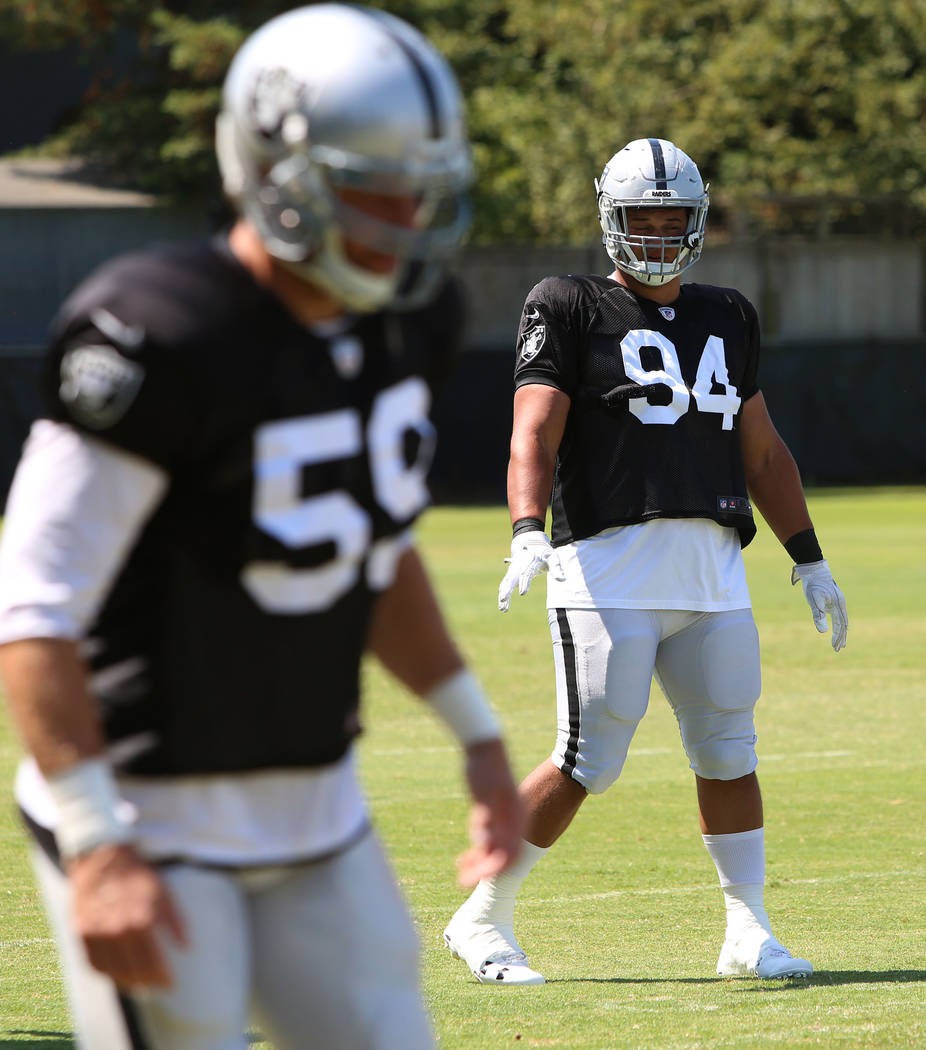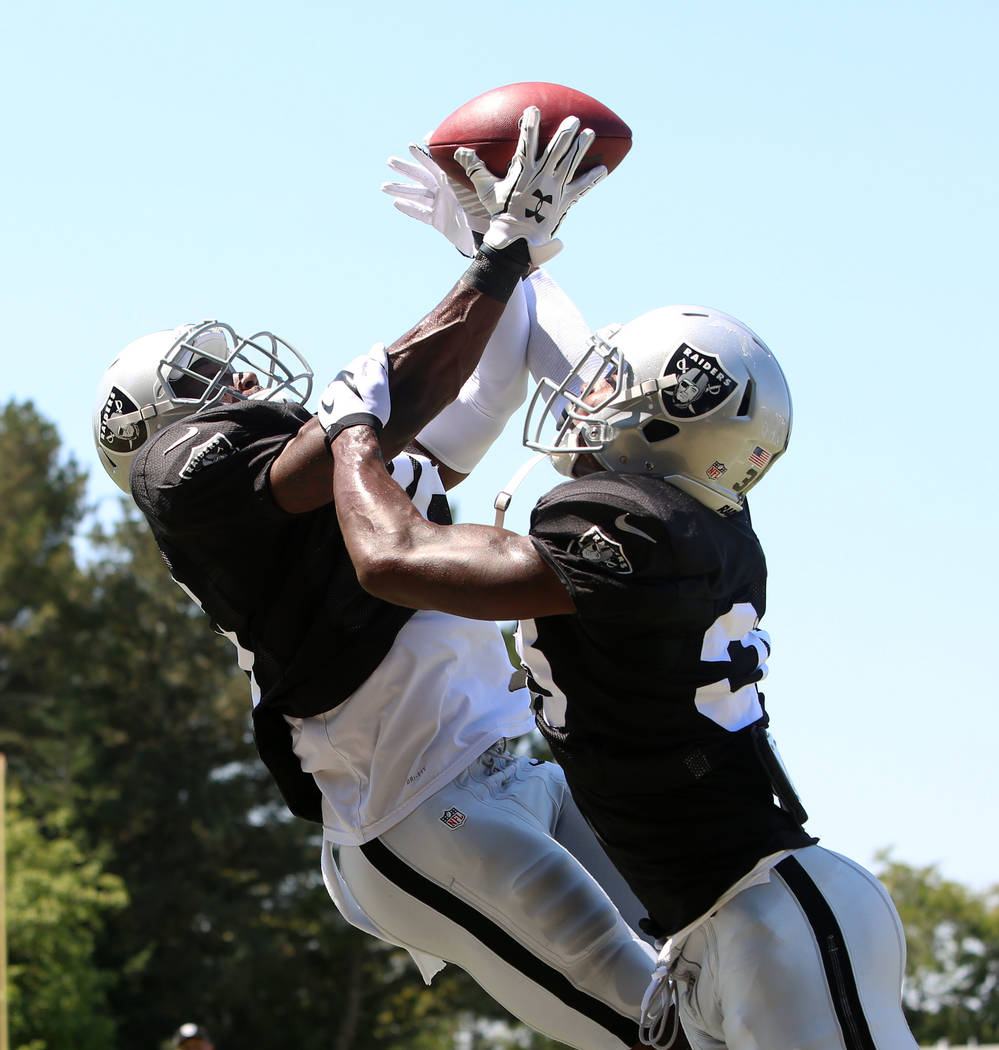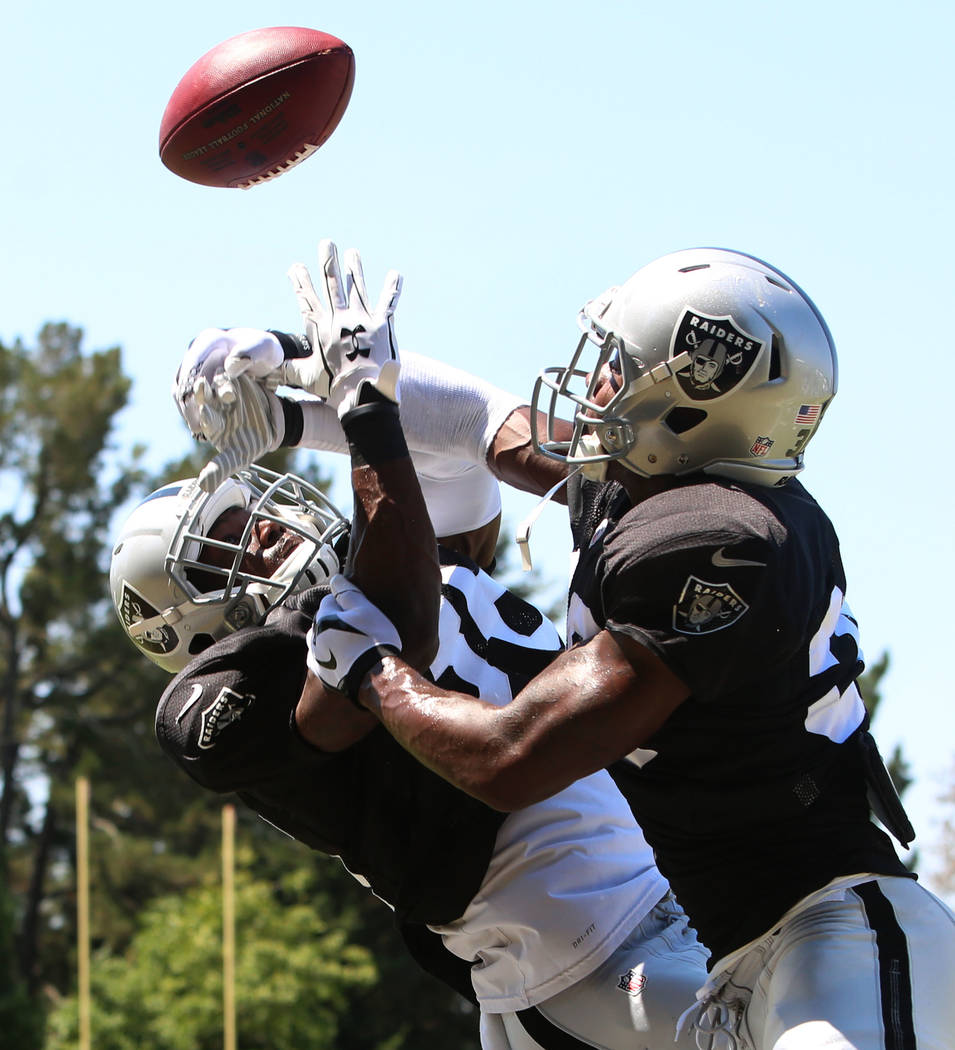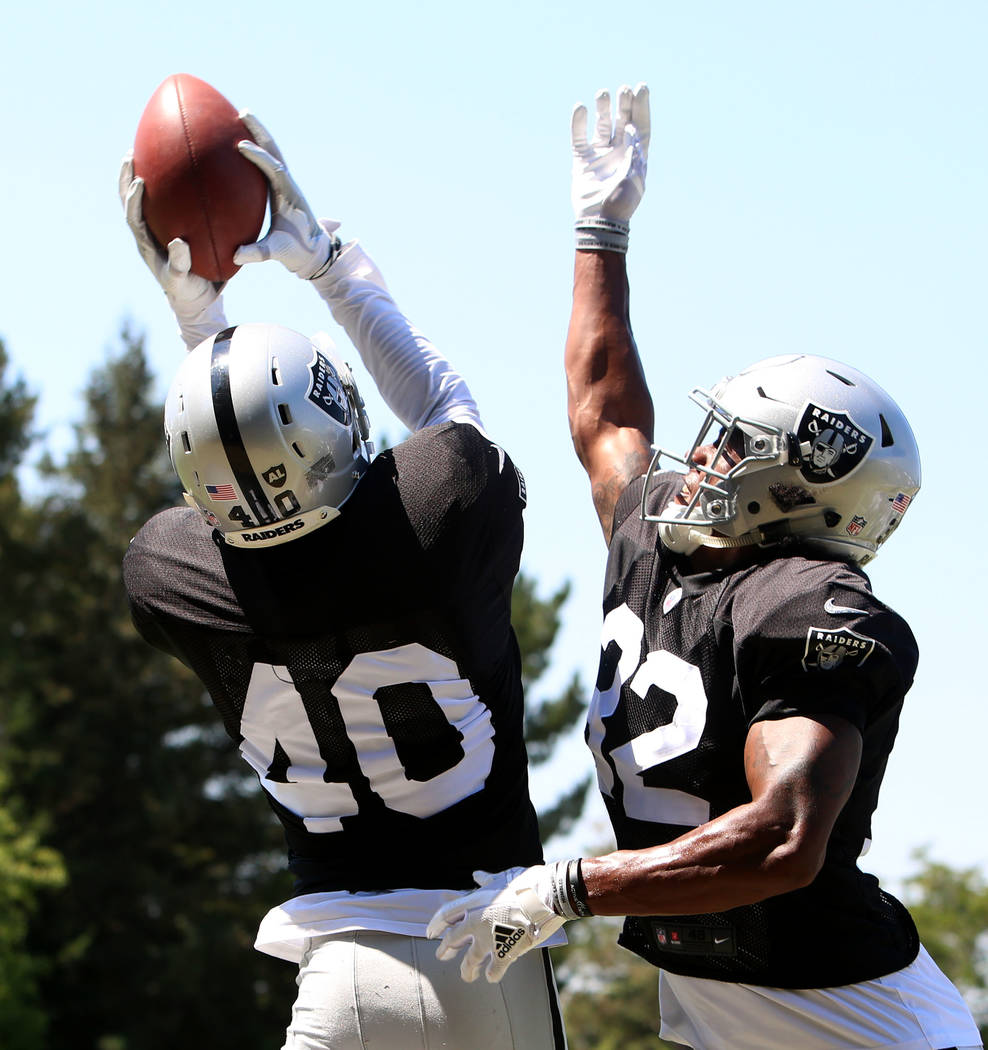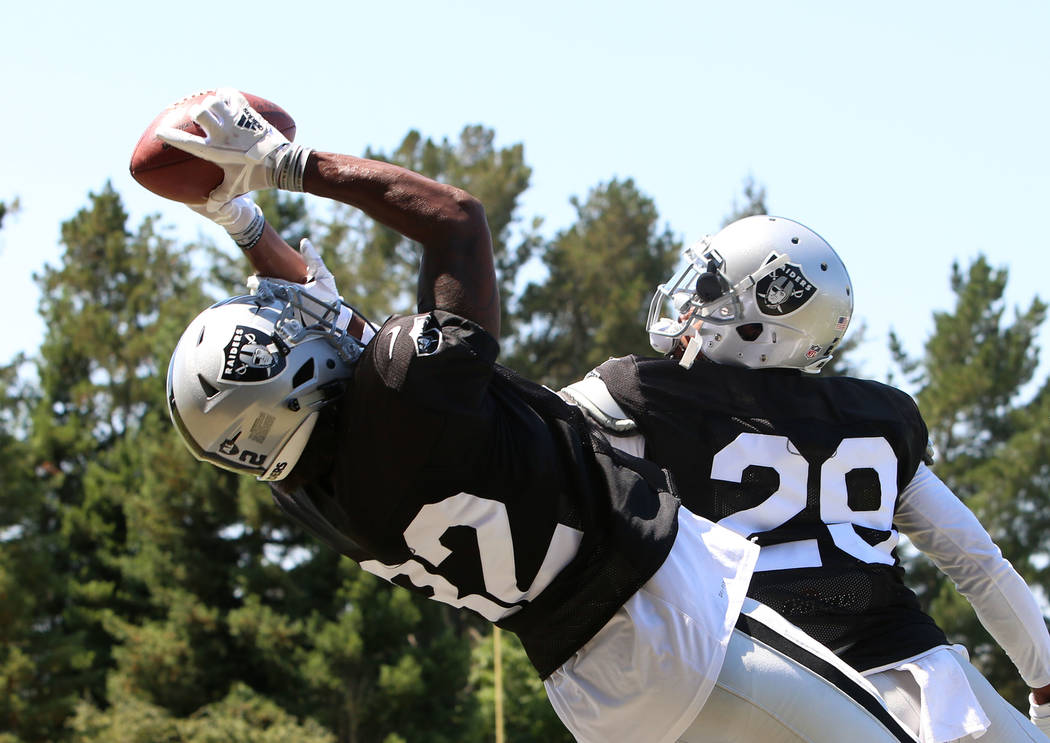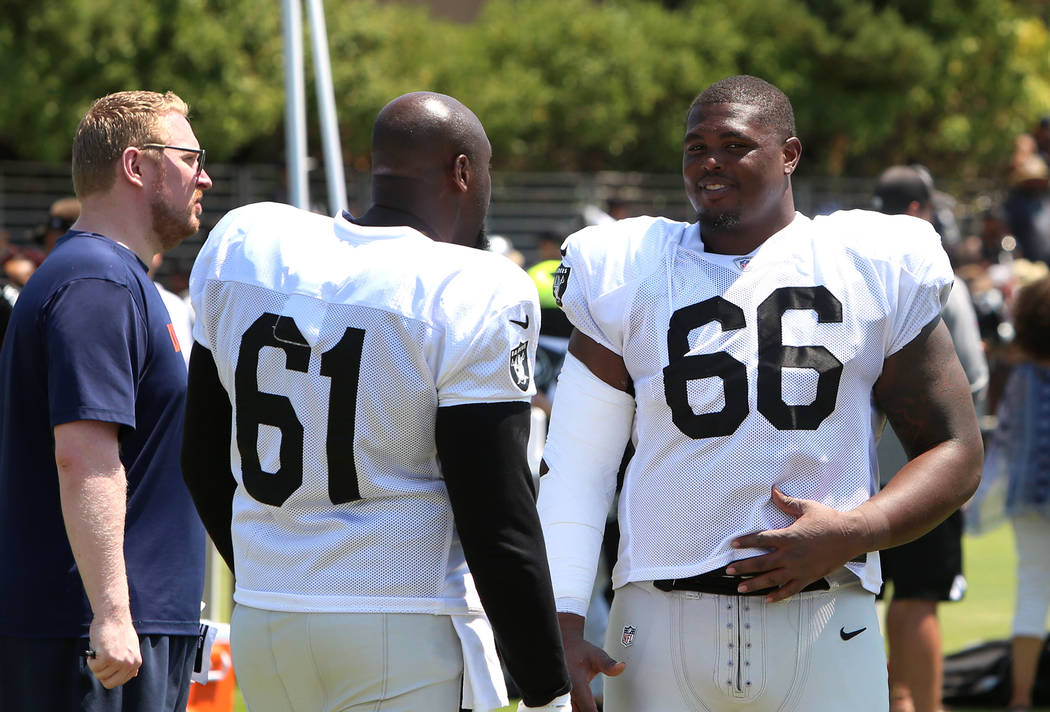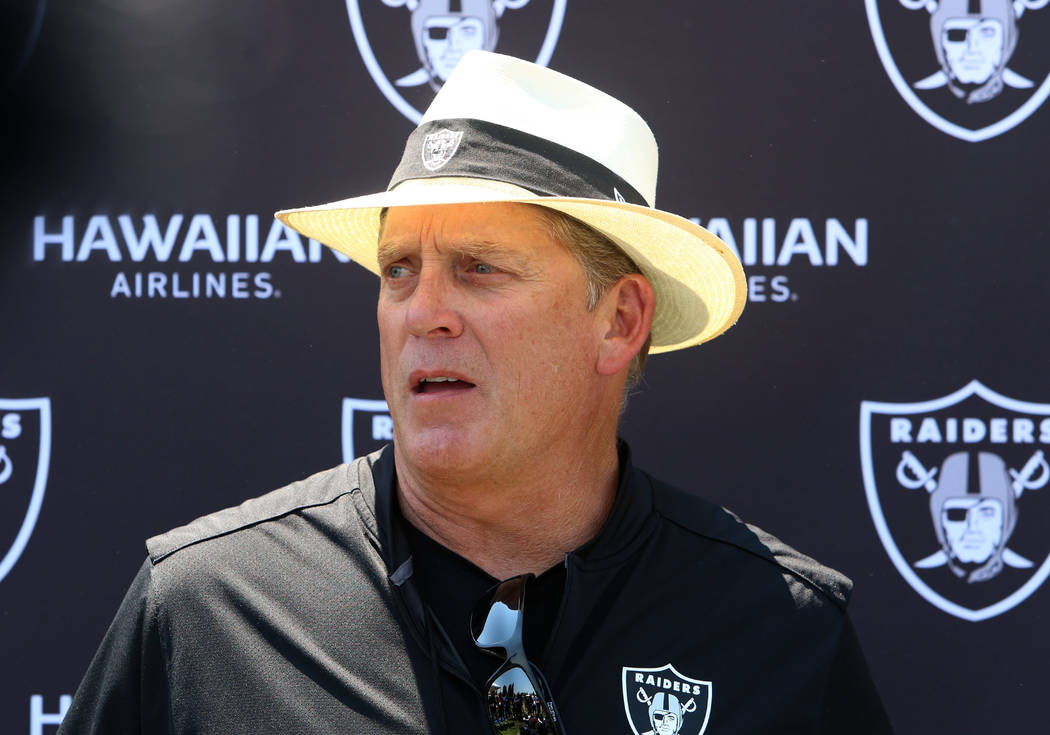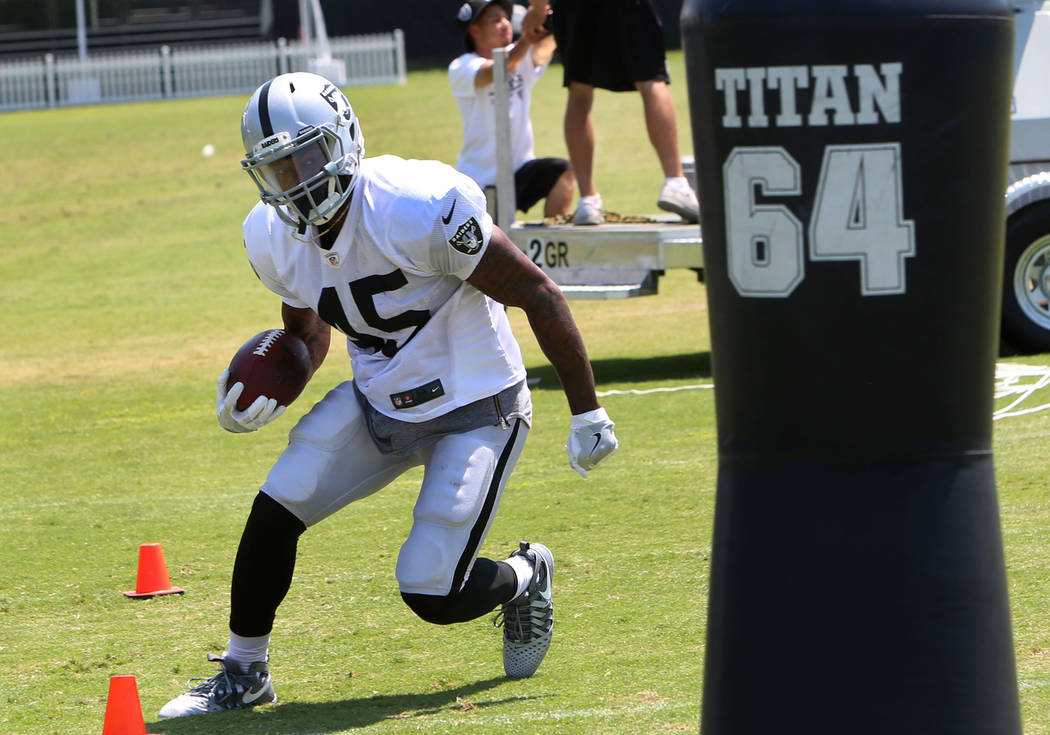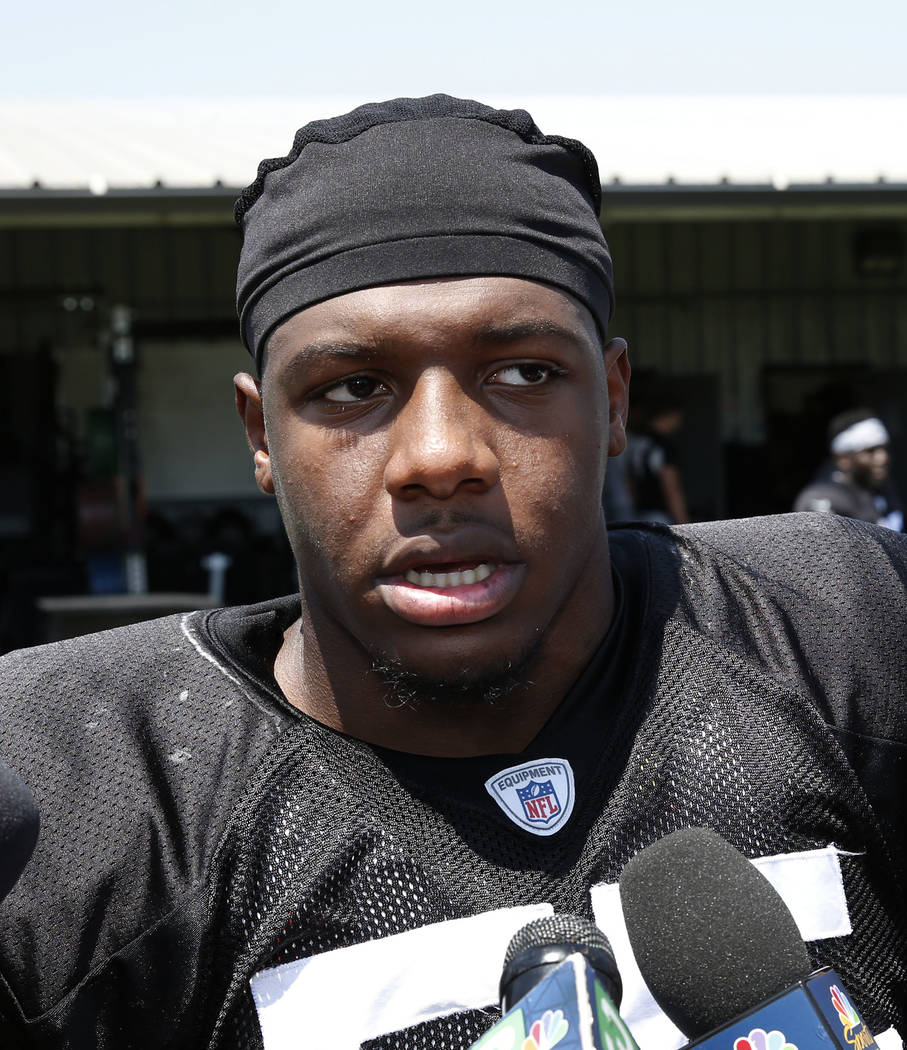 NAPA, Calif. — Lee Smith is a blocker first, receiver fourth.
And so Tuesday, when the Raiders tight end sprinted down the seam and caught a long EJ Manuel pass, quarterback Derek Carr came sprinting after him. He chased Smith 30-plus yards down the field and jumped in the air, hollering as they celebrated together.
Moments like this are why Smith did the deal.
Last week, Smith signed a restructured contract upon his arrival to training camp. Effectively, his 2017 salary was reduced, his amount of guaranteed money increased, and playing time incentives were added that are designed to protect the team should he miss significant playing time to injury as he did to a broken ankle last season.
Personal reasons are what compelled him.
"At the end of the day, everybody from (owner) Mark Davis to (general manager) Reggie McKenzie to (coach) Jack Del Rio — all the way down — has been great to me the moment I walked into the door here," Smith said. "I wanted to be a Raider when I hit free agency (in 2015), and I still want to be a Raider. (Offensive coordinator) Todd Downing is a friend. (Tight ends coach) Bobby Johnson is a friend. These are people I care about, and that's just my bosses.
"The relationships I have with my teammates — I can't speak enough about the people in this organization, especially my teammates, how much I love every single guy in that locker room, especially Derek. He sees my big butt catch a pass like that, and he's the first one to run down there. The relationships I have here are the number one reason I want to be here."
On his old deal, Smith was due a $2.75 million salary.
His new figure, $1 million, is fully guaranteed. He is guaranteed another $1 million via a roster bonus. As for the final $750,000 difference, a source outlined that Smith can earn up to $1 million based on the percentage of the team's offensive snaps he plays this season. The $1 million is earned in quarterly installments for the following benchmarks: 20 percent, 30 percent, 40 percent and 60 percent.
If Smith plays 40 percent, the full $750,000 returns to him.
Under the new contract, he remains scheduled to become a free agent next March.
Conley 'thankful burden lifted'
Gareon Conley addressed the public Tuesday for the first time since a grand jury declined to indict him on any charges following a monthslong investigation into allegations of rape.
Conley said via a statement posted on Twitter he's "thankful that this burden has been lifted." He also expressed gratitude to those who supported him and acknowledgment he can learn from the experience. The Raiders drafted the former Ohio State cornerback in the first round on April 28 despite having learned days earlier about a Cleveland-based rape investigation involving him.
After the pick, general manager Reggie McKenzie said the team completed "miles and miles of research" and was confident in his innocence. A Cuyahoga County grand jury ruled Monday not to pursue the case.
Conley's statement read in full:
"I am thankful that this burden has been lifted as I enter training camp with my new teammates and organization. I am thankful to the City of Cleveland and the Cleveland police for reaching a conclusion based on the facts, not speculation. I am thankful to the Raiders organization for believing in me, drafting me, and supporting me. Finally, I am thankful to my agent and my team for never relenting in their defense of me as a person and client.
"The past few months have been extremely trying for me and my family. Although I was the target of malicious and false accusations, I do realize however that I coud've exercised better judgment and that there are still lessons for me to take away and grow from.
"I look forward to earning my role with The Raiders and hopefully rewarding them for believing in me."
— Gareon Conley (@_gconley8) August 1, 2017
Contact reporter Michael Gehlken at mgehlken@reviewjournal.com. Follow @GehlkenNFL on Twitter.
Related
Vegas Nation: Raiders get good news on Gareon Conley — VIDEO
Raiders' gamble on Gareon Conley pays off with no indictment
Grand jury declines to indict Raiders' Gareon Conley in rape case