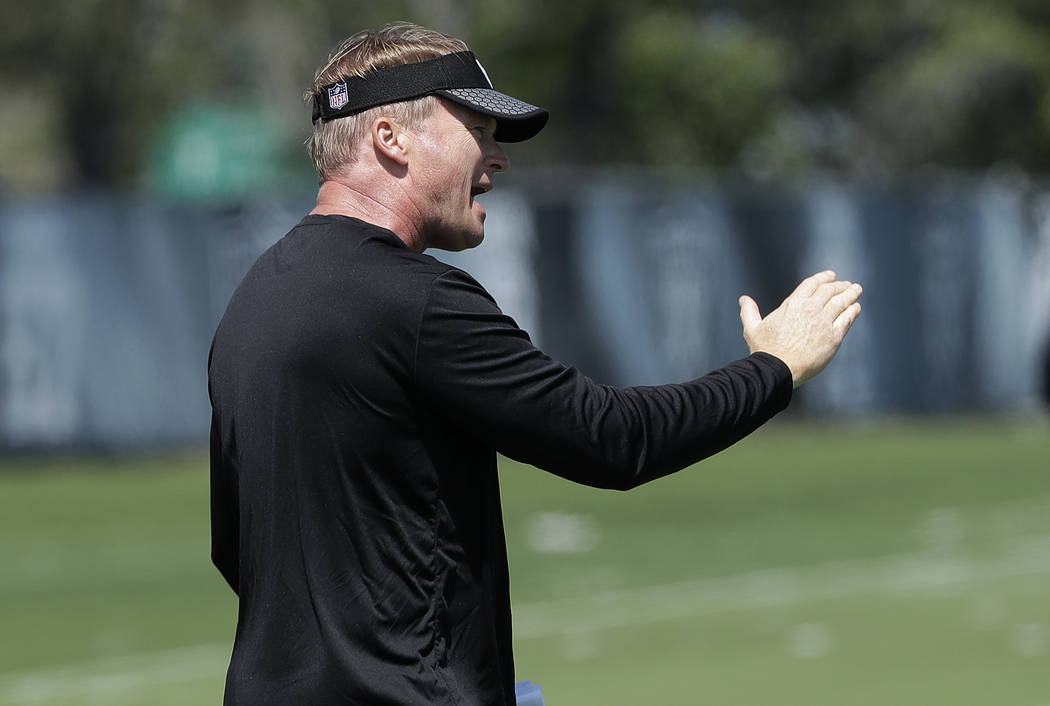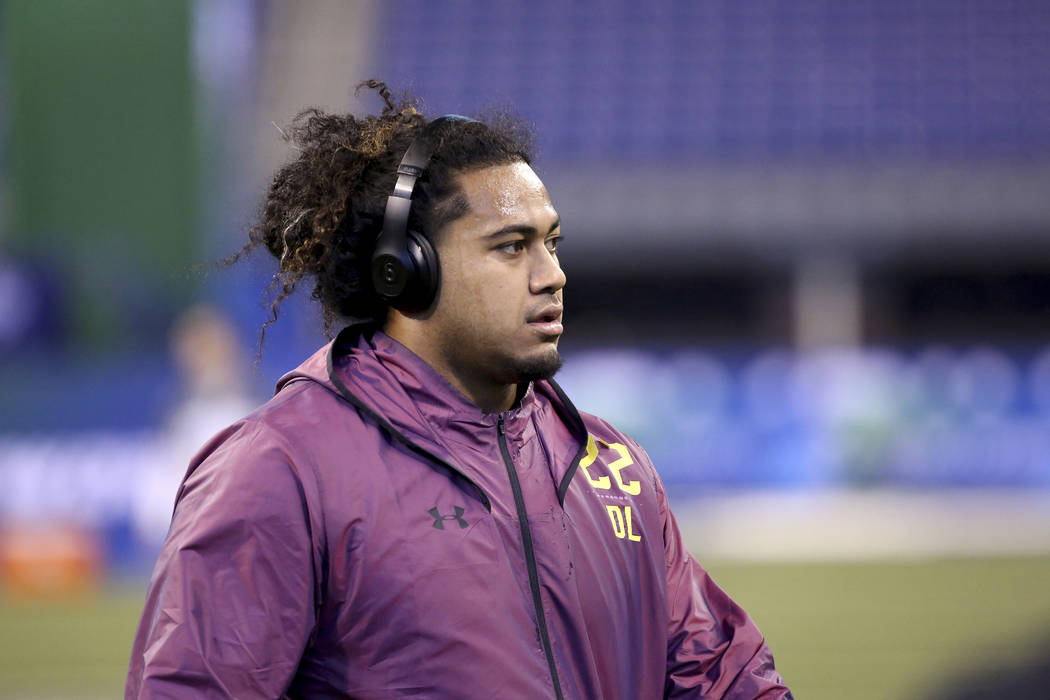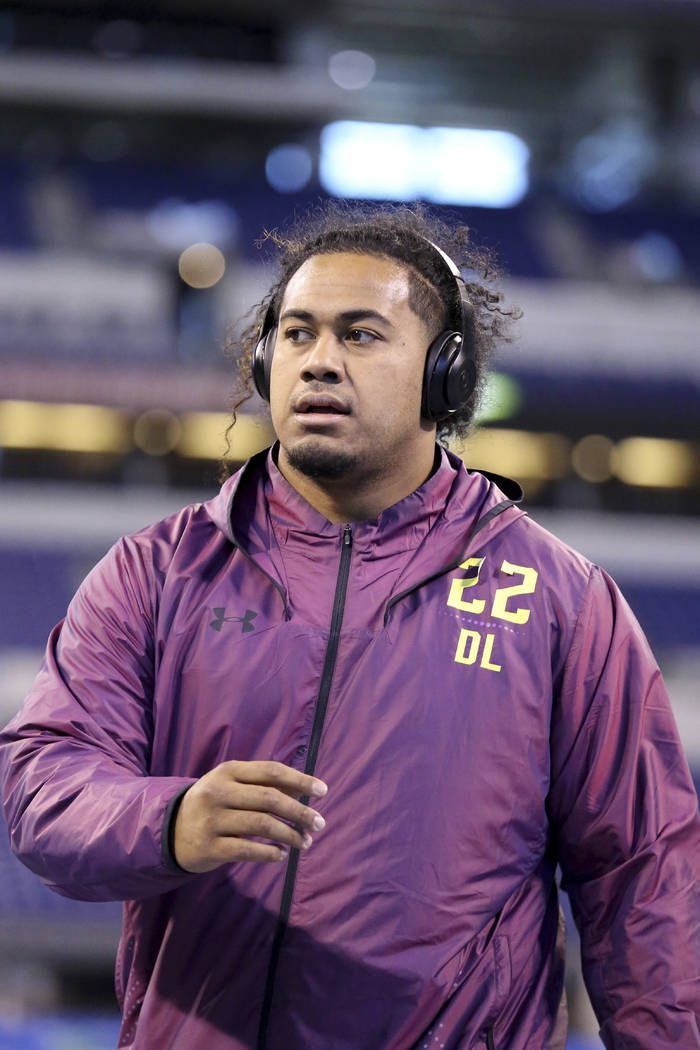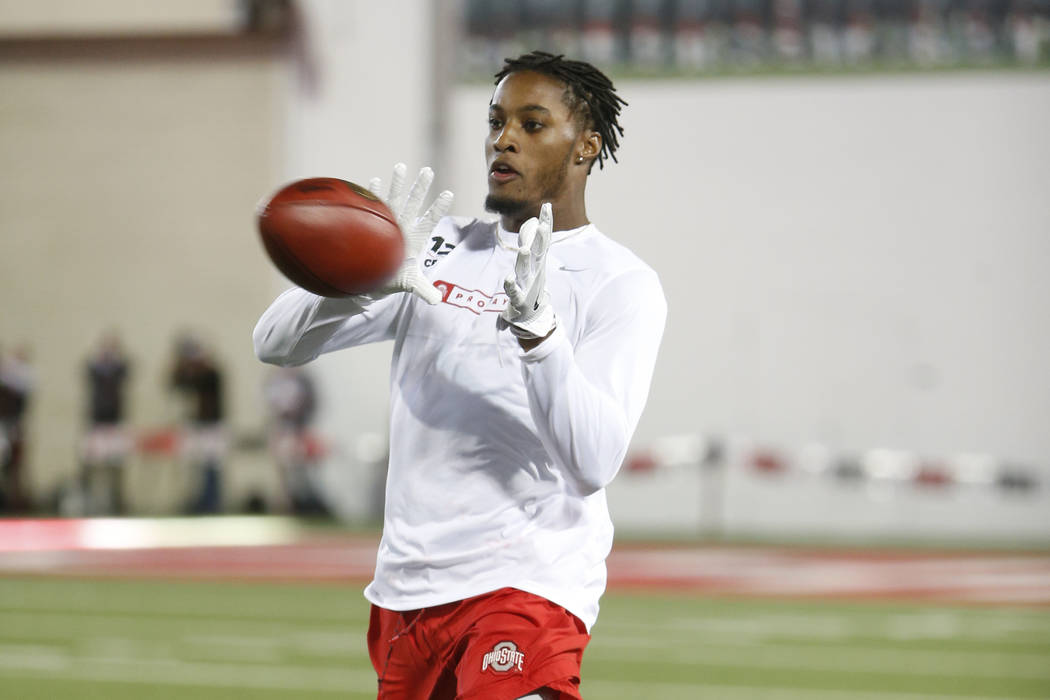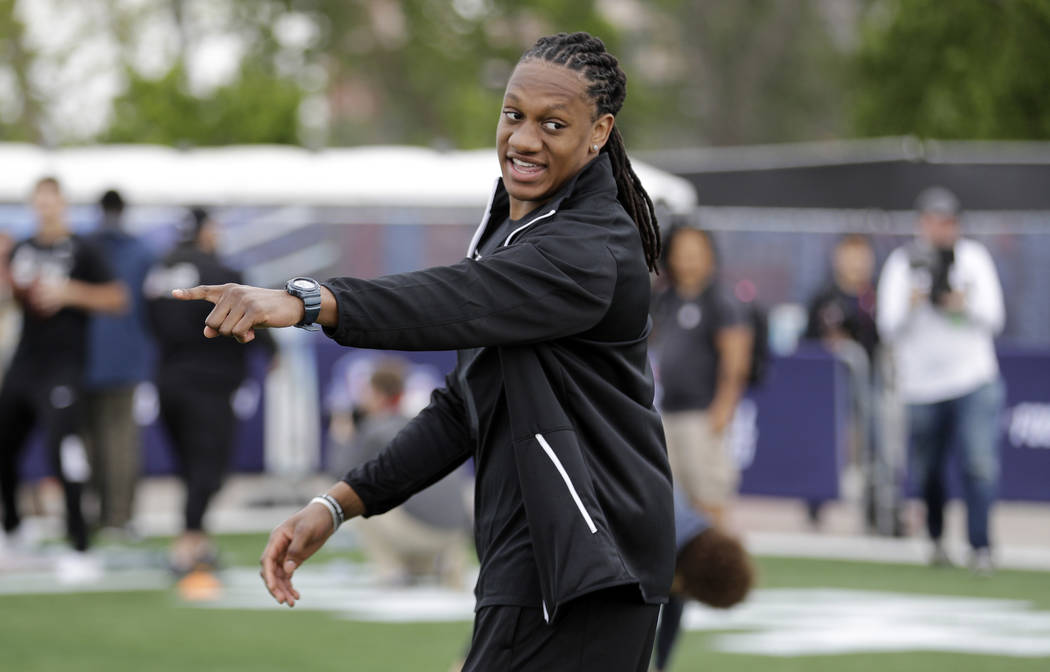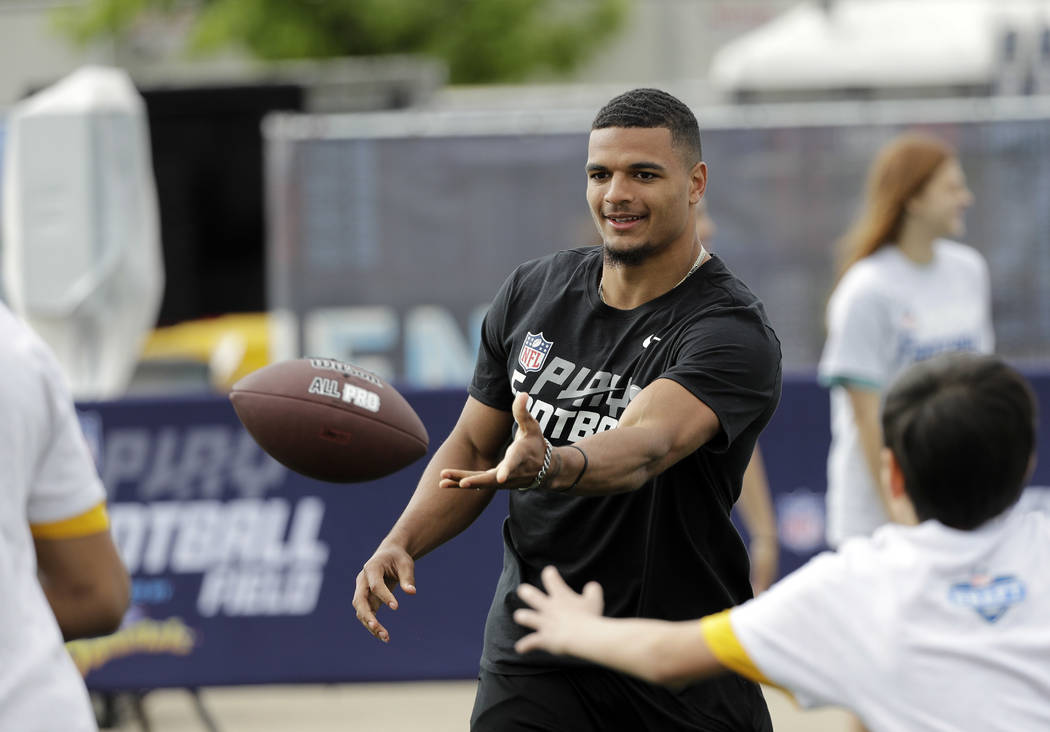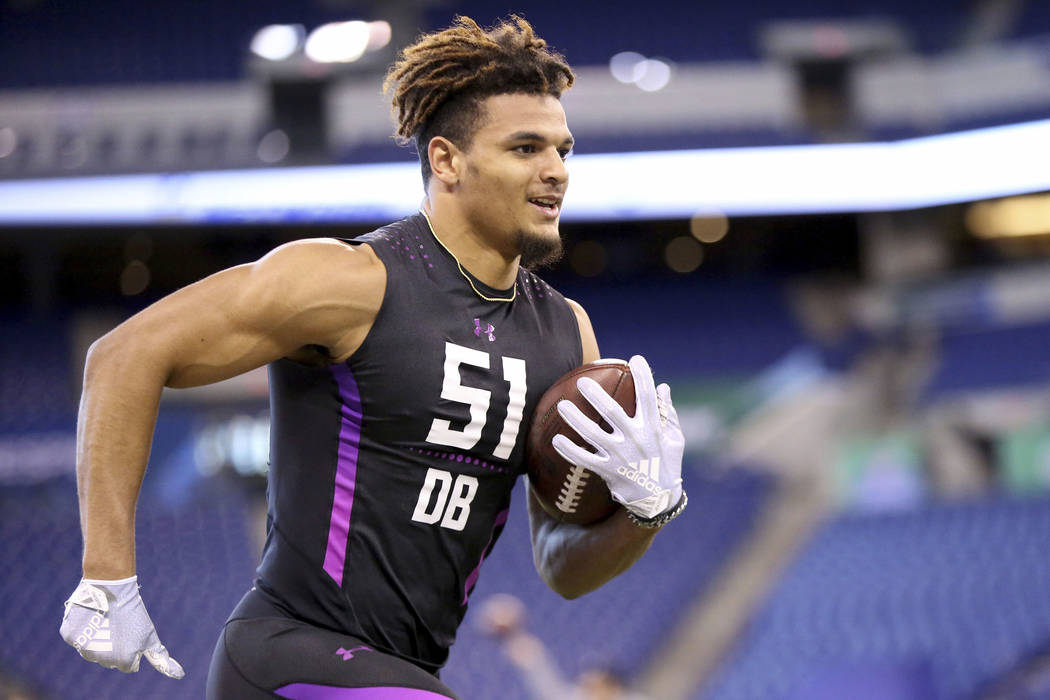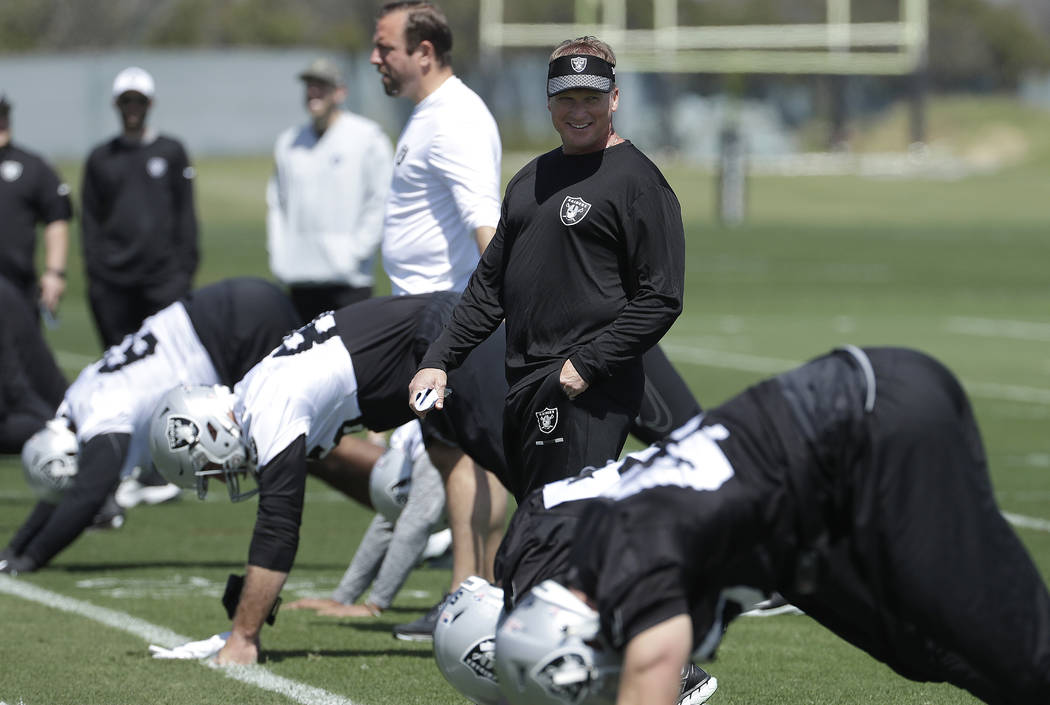 OAKLAND, Calif. — Collectively, the NFL mock drafts have it right.
On Thursday, with the No. 10 overall pick, the Raiders will draft Virginia Tech linebacker Tremaine Edmunds. Or Georgia linebacker Roquan Smith. Or Washington nose tackle Vita Vea. Or, presuming they don't trade up or trade down, Alabama defensive back Minkah Fitzpatrick or Ohio State cornerback Denzel Ward
That's if they don't select, of course, Notre Dame offensive tackle Mike McGlinchey or Texas-San Antonio defensive end Marcus Davenport.
It seems about anyone's guess the direction the Raiders will choose with their first-round pick. The wide range of possibilities is a testament to the state of the team's roster, which features room to upgrade across the spectrum. More important than what positions the Raiders address during the three-day, seven-round event is the impact those selections deliver.
Recent drafts have underwhelmed in that regard.
Coach Jon Gruden has acknowledged this trend on multiple occasions since his January arrival. Specifically, aside from wide receiver Amari Cooper as the No. 4 overall pick in 2015, the franchise has received too little immediate return from draft-day investments.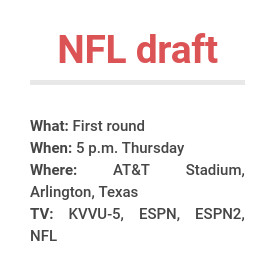 Name your pick. Defensive end Mario Edwards (2015 second round), safety Karl Joseph (2016 first), defensive tackle Jihad Ward (2016 second ), defensive end Shilique Calhoun (2016 third) and any of the top selections from last year — cornerback Gareon Conley (first) and safety Obi Melfionwu (second), to be fair, both spent the year injured — qualify in some fashion.
Talent selection and development often go hand-in-hand.
Gruden's focus is both.
"Every year it's significant," Gruden said of the draft. "I'm not closing the book on last year's draft or two years ago's draft. Our job is to develop players. That's what coaches are here to do. We're not here to draft people and sign the contracts and do all that stuff necessarily. We're here to develop the players that are in the building. We need to do a better job getting more out of those three classes.
"At the same time, we have to hit some home runs in this draft. We have to get some players that can come in and help us."
It's not difficult to argue a given position should be a priority Thursday for the Raiders.
Khalil Mack and Bruce Irvin are the team's edge rushers. The former is realistically under team control for at least three seasons, the final two of which would require a franchise tag. The Raiders hope to sign him to an extension in the coming months. As for Irvin, he's dealt with inconsistency, and his contract expires after a 2019 season in which he's due to make $9 million.
Davenport is a raw but intriguing prospect to develop at a worthwhile position. North Carolina State's Bradley Chubb projects as a top-five caliber pick. A trade up likely would be required for his services.
At offensive tackle, Donald Penn is entering the final season of his contract. And he's coming off foot surgery.
At cornerback, it's Conley and a melting pot of veterans on one-year contracts.
At linebacker, the team invested in Tahir Whitehead and has a history of waiting at the position. But they do have a present need.
At safety, the need seems less urgent with Marcus Gilchrist and Reggie Nelson on one-year, stop-gap contracts and Joseph developing. Fitzpatrick cannot be ruled out if available, though, either.
The Raiders don't need a particular position in the first round. They merely need a producer.
Contact reporter Michael Gehlken at mgehlken@reviewjournal.com. Follow @GehlkenNFL on Twitter.