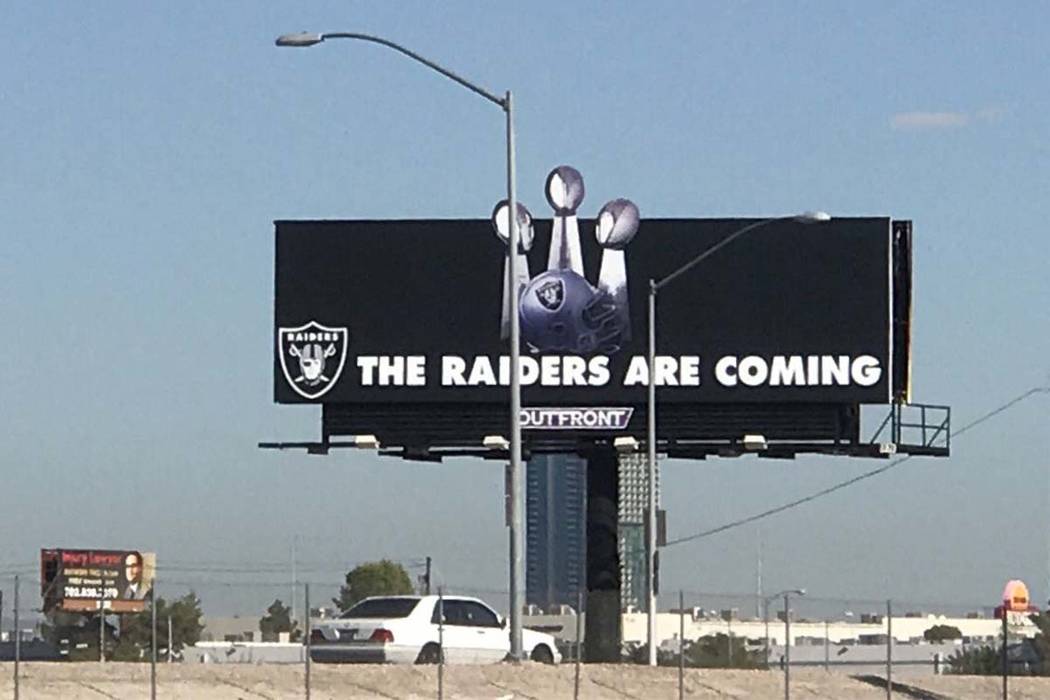 Three NFL championships.
That's the message the Raiders want to put in the minds of Las Vegas fans as the regular season begins, and the message on a billboard at the site of the stadium that will welcome fans in three years.
With a playoff run fresh in memories from last season — and the disappointing exit when quarterback Derek Carr went down with a leg injury late in the season — do you remember who the Raiders beat to earn those Super Bowl trophies?