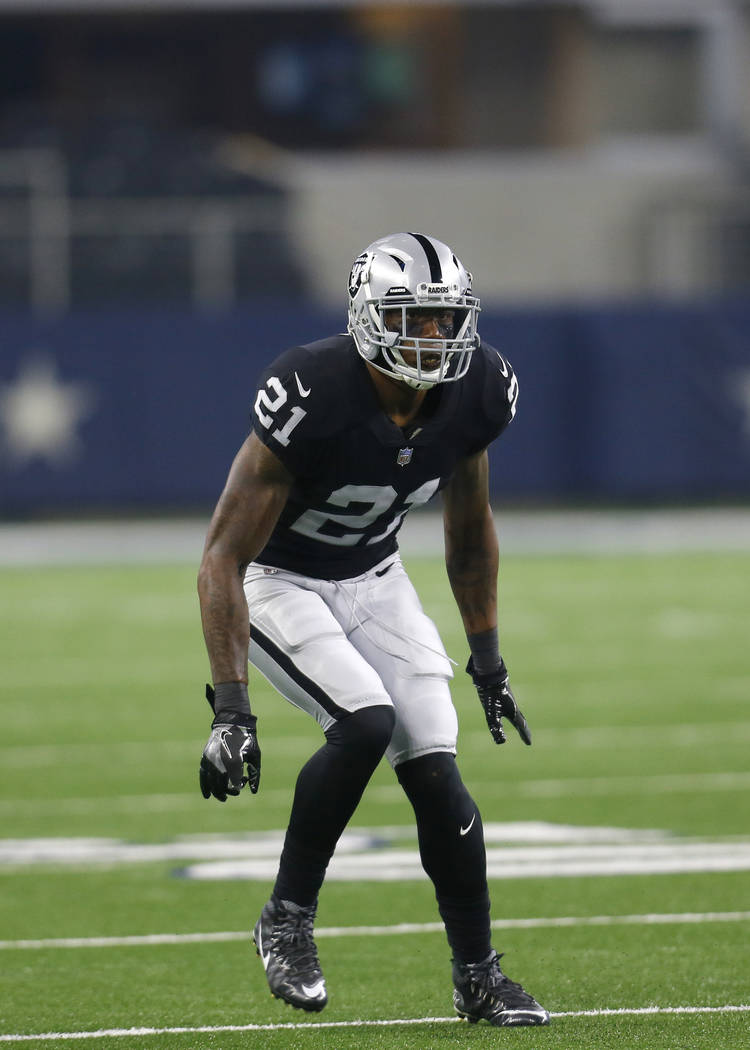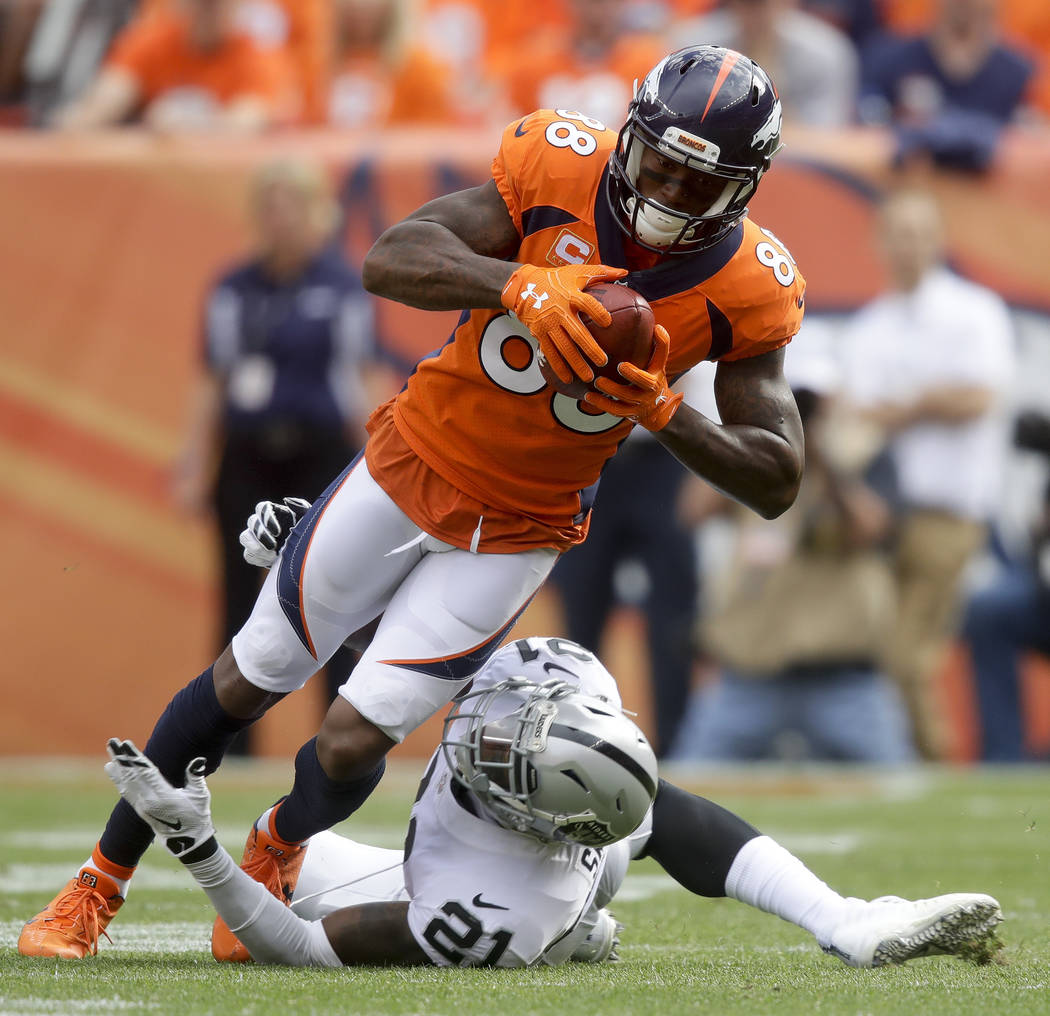 ALAMEDA, Calif. — Sean Smith, of course, would like to play more.
"Who wouldn't want to?" he said this week.
That honest, harmless acknowledgement is about as deep as the Raiders cornerback dives into his ongoing playing-time situation. He was in uniform but did not enter Sunday's game against the Los Angeles Chargers. Three weeks earlier, he saw three snaps against the Washington Redksins.
He could complain publicly.
He could pout privately.
"I'm not a selfish player," Smith said. "I'm not just thinking about myself. I'm trying to win. These are my brothers out there."
Smith is not expected to see much, if any, of the field Thursday evening against his former team, the Kansas City Chiefs. That hasn't impeded his desire to make a positive impact. The 30-year-old largely has garnered headlines for a four-year, $38 million contract, coverage lapses or the occasional benching since his 2016 arrival. None of that gives Smith credit for an area in which teammates and coaches say he has thrived.
Amid the negative, he has managed to remain a positive presence.
"That's an A-plus," said safety Reggie Nelson, a team captain. "He's handling it right. He's not a distraction at all. He's here for everybody on the team. That's what I expect from him. That's what everyone expects from him. Nobody is shying away from it. Everyone knows the situation. … Some guys don't handle that situation well. I think he's doing a great job of being there for us. He did a great job Sunday, even though he didn't get a chance to play.
"I asked him a lot of questions on the sideline because I know he knows concepts, and he knows football. … You can only control what you can control, and that's what he's doing. He's controlling himself, his attitude, how he's going about his job. He's preparing right now for the Kansas City Chiefs like he's starting. That says a lot about the man and his character. I love him for that."
Performance has dictated a diminished role for Smith.
The situation is not unique to him. It happens.
It happened to Nelson, a 2007 first-round pick of the Jacksonville Jaguars. They traded him to the Cincinnati Bengals before the 2010 season. It happened to Raiders cornerback David Amerson early in his career. The Redskins drafted him in the 2013 second round. He was released during the first month of the 2015 campaign.
Amerson said Smith is handling it "better than I did," able to keep steady and maintain his fun personality.
"Cancel out football: What guy on the team would I just want to hang out with?" Amerson said. "It'd be Sean. He's a good dude. Going back to football, stuff happens. It's unfortunate. But he's the best kind of teammate you'd want.
"It ain't like he's been around here like, 'I'm not going to do this' or 'I'm not going to do that' or 'I should be doing this.' Obviously, it happened, but it's like nothing happened. You've got to respect him for that."
Raiders cornerbacks coach Rod Woodson echoed Smith's teammates.
Woodson called him a "bright, upbeat guy we grew to like and love over the last year and a half."
"Things haven't worked out the way he wanted it to work out, the way we wanted it to work out," Woodson said. "Those things happen in life. They happen in football. But I know one thing: Somewhere along the line this year — it's a long year — he's going to play again. And when he plays again, he has to make the plays that come his way. … He has been a great pro, and that is being a good leader."
"I love all my guys," Smith said. "That's why I'm here. I'm here to support. I'm trying to help my team win in any way possible. Whatever they need me to do, I do. I'm definitely not a 'me' guy."
Contact reporter Michael Gehlken at mgehlken@reviewjournal.com. Follow @GehlkenNFL on Twitter.
Sean Smith snap counts
Week 1: 48
Week 2: Inactive (neck injury)
Week 3: 3
Week 4: 60
Week 5: 62
Week 6: 0