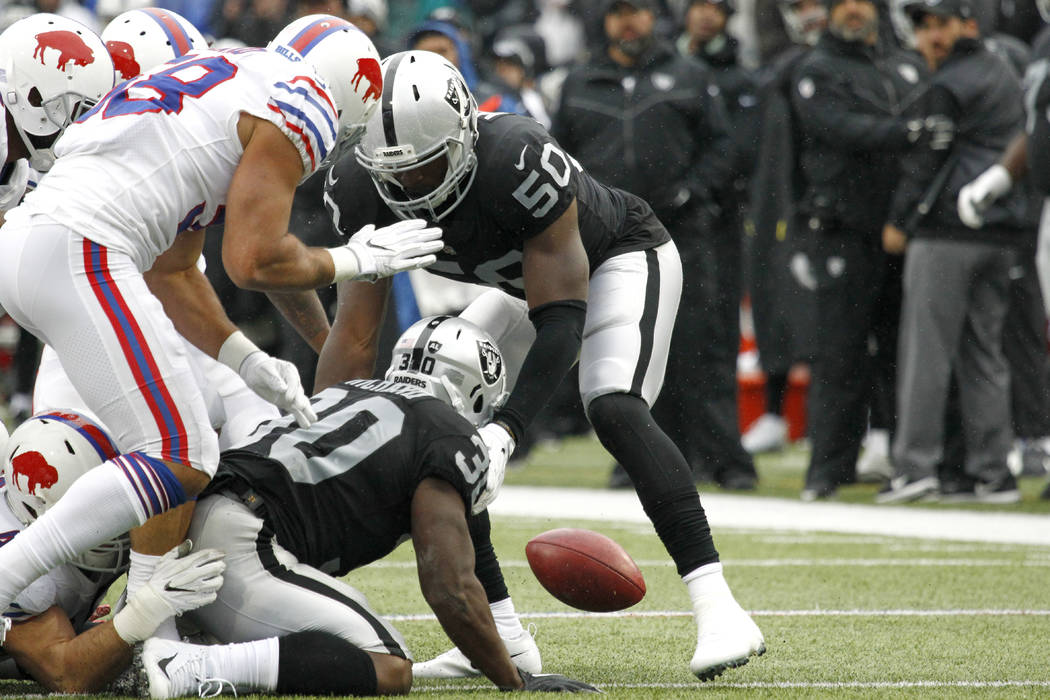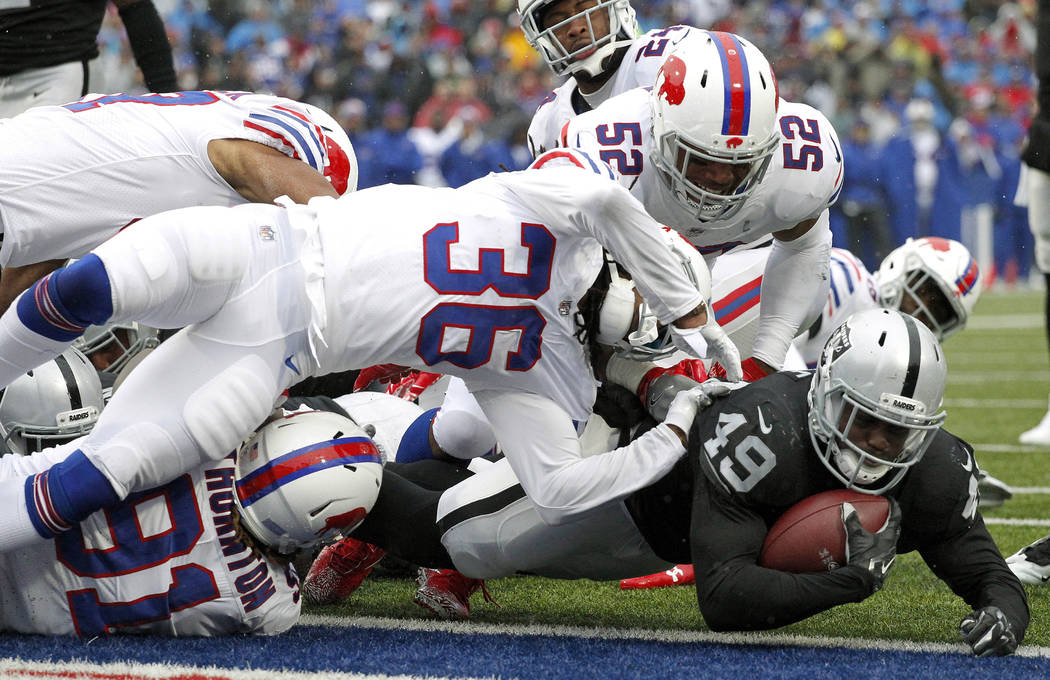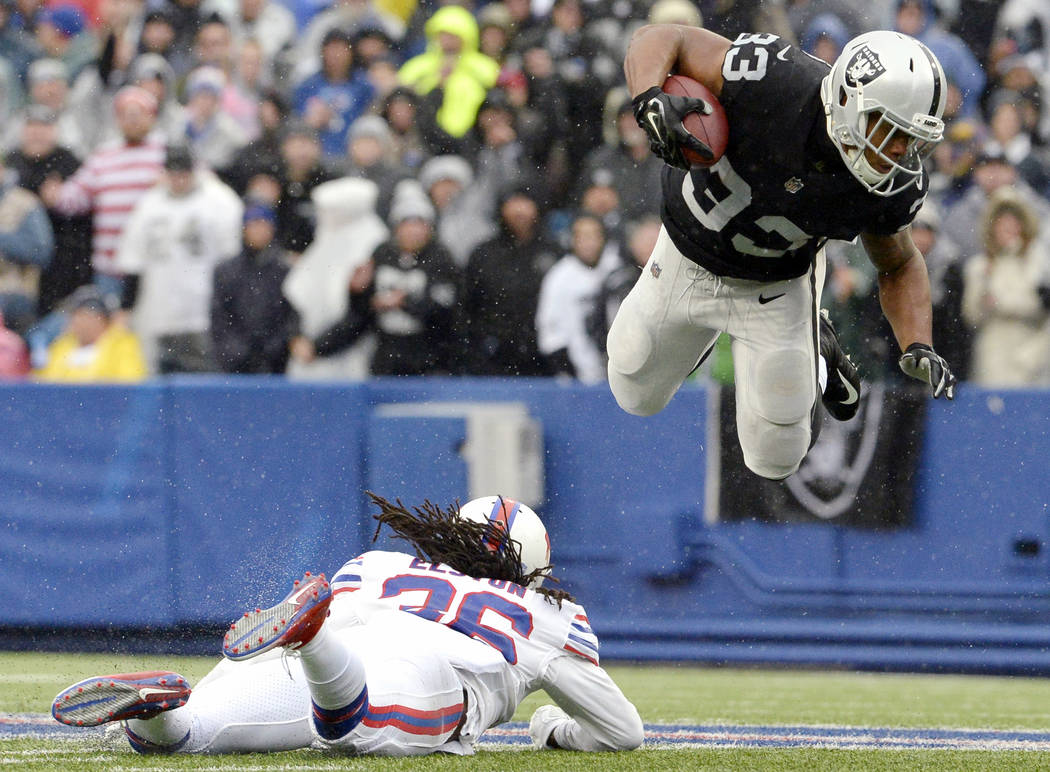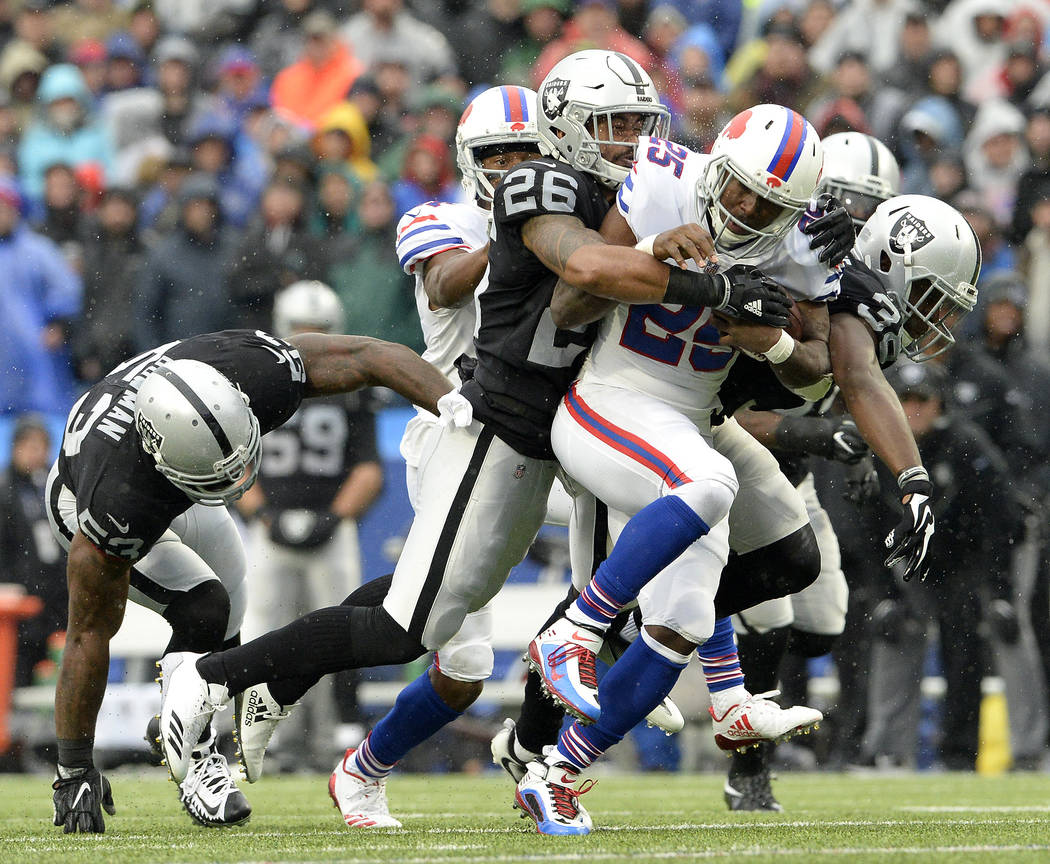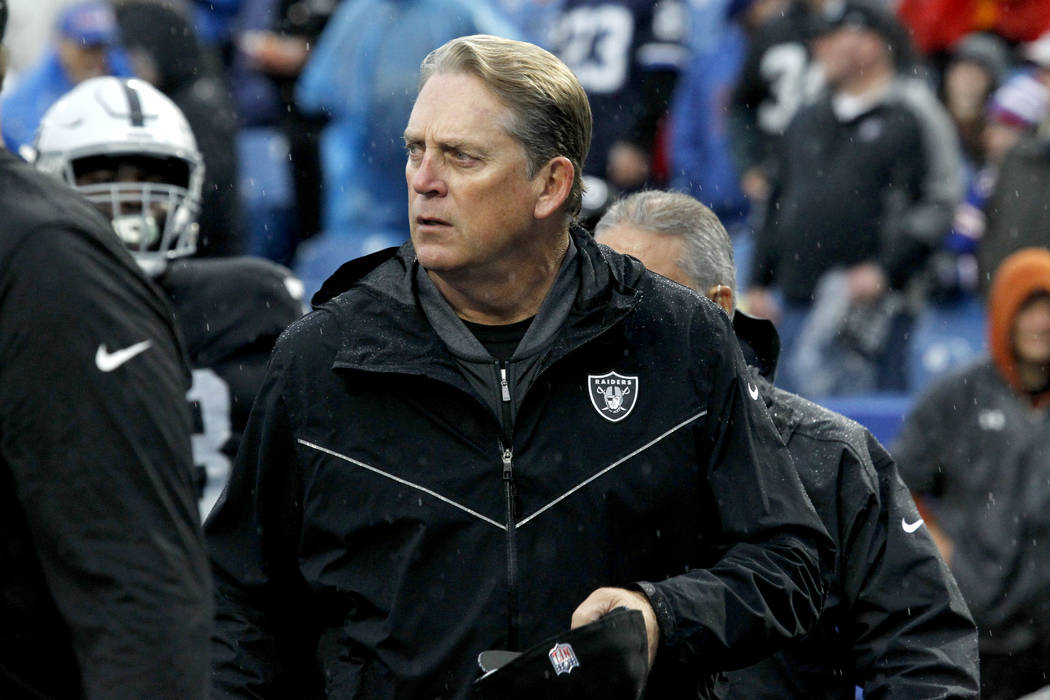 MIAMI GARDENS, Fla. — A week near Florida beaches did not dilute the Raiders' self-awareness.
They know where they stand.
The team reported a productive practice week at the IMG Academy in Bradenton. Its afternoon sessions Wednesday and Thursday, in particular, were "probably two of the better practices we've had in a while just in terms of the intensity," coach Jack Del Rio said. But any sense of satisfaction is on hold until a verdict arrives Sunday night at Hard Rock Stadium.
"They were tough practices; we got some good work in," right tackle Marshall Newhouse said Friday. "But it doesn't mean anything if we don't do what we're supposed to do."
No one is mincing words. No one is ignoring the stakes. The Raiders entered the season with playoff aspirations. There is a clear belief within the organization that, if the team wants to enter next week's bye with those aspirations intact, a win against the Miami Dolphin is all but required.
The road already is difficult enough.
The Raiders are 3-5, having lost five of the past six games. They sit three games behind the Kansas City Chiefs in the AFC West. Only two teams in the conference — the Indianapolis Colts (2-6) and Cleveland Browns (0-8) — have a worse record. According to fivethirtyeight, a predictive data analysis website, Oakland has a 4 percent chance to qualify for the playoffs and 1 percent likelihood of a division title.
A loss to Miami wouldn't help.
"If you just look at the numbers, you pretty much have to get 10 wins to get into the playoffs, sometimes more than that," said wide receiver Amari Cooper, a Miami native. "Where we're sitting at now, we can only possibly get 11 wins, so of course we're going to have to stack up these wins."
Said quarterback Derek Carr: "We have a lot of work to do if we want to accomplish our goals. Now, is it possible? Absolutely. There's not a lot of people who believe that except that are through (our) door. We always believe. That'll never be a problem. It's cliche, but once you win, we always say, 'Move on to the next one.' Well, the first half of the season is done; we have to move on to the next one. First up is Miami on Sunday night, and we have to take care of business."
Twelve teams qualify for the NFL postseason each season.
Last season, none had a losing record after the first eight games.
For further perspective on the situation in which the Raiders find themselves, only eight of 204 NFL playoff teams (4.4 percent) since 2000 began with a 3-5 record. None started with a worse one. Three teams in 2015 began 3-5 and made the playoffs (Chiefs, Houston Texans and Washington Redskins). That's the most recent precedent. There is, however, no precedent for the ultimate goal.
One hundred and two teams have appeared in a Super Bowl since the championship game began in 1967. None carried a losing record after the first eight games. The Raiders would be the first team in NFL history to start 3-5 or worse and advance to the Super Bowl.
They would like to believe they have a group capable of defying the odds.
Such a group almost certainly would cap a productive week in Florida with a win over the Dolphins.
"You'll be able to answer that question yourself if we respond and kick someone's ass on Sunday," Newhouse said. "That's the nature of our business. It's results-oriented. I'm a person who likes to appreciate nuance, but as cut and dry as that is, that's how it is. … That's the story of NFL success.
"Everybody knows it's on a bell curve, and the difference between winning and losing is inches, seconds. So, yeah, good practices. Pretty good urgency. All that stuff. But Sunday is the ultimate test of what kind of team you have. We'll see."
More Raiders: Follow all of our Raiders coverage online at reviewjournal.com/Raiders and @NFLinVegas on Twitter.
Contact reporter Michael Gehlken at mgehlken@reviewjournal.com. Follow @GehlkenNFL on Twitter.