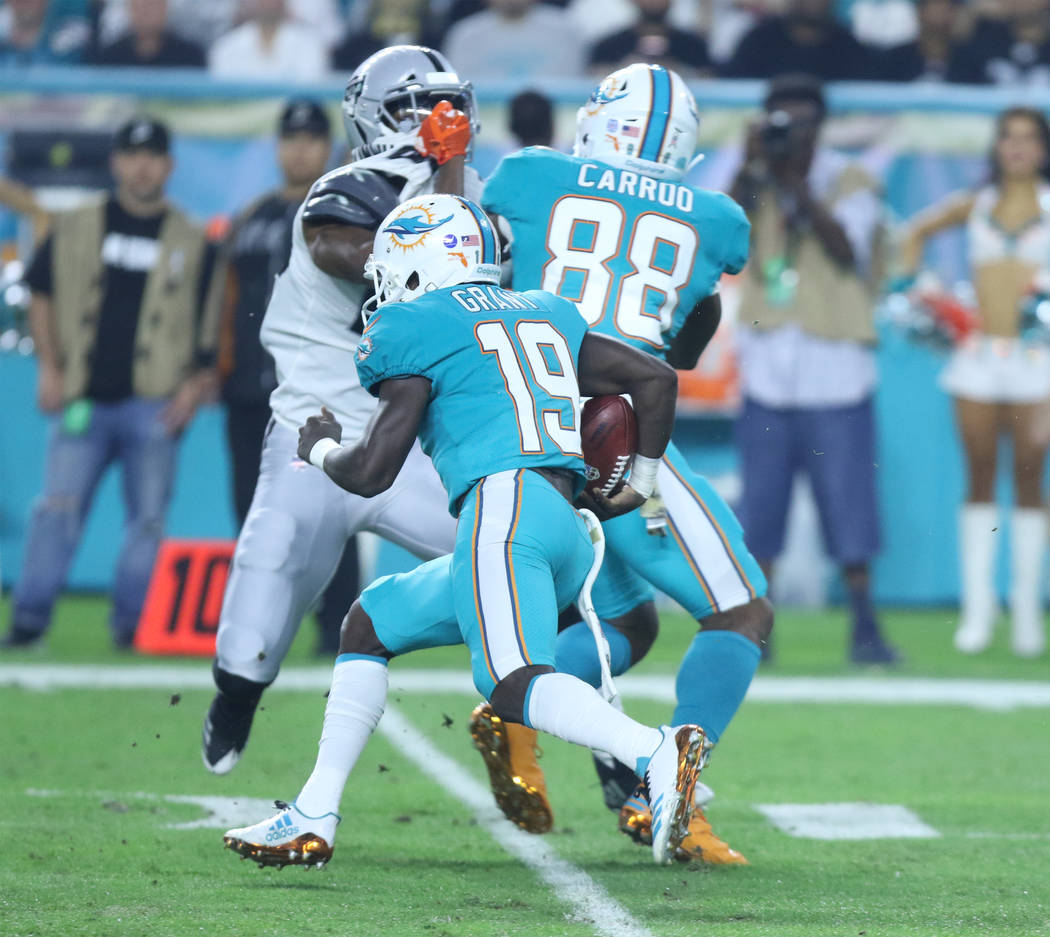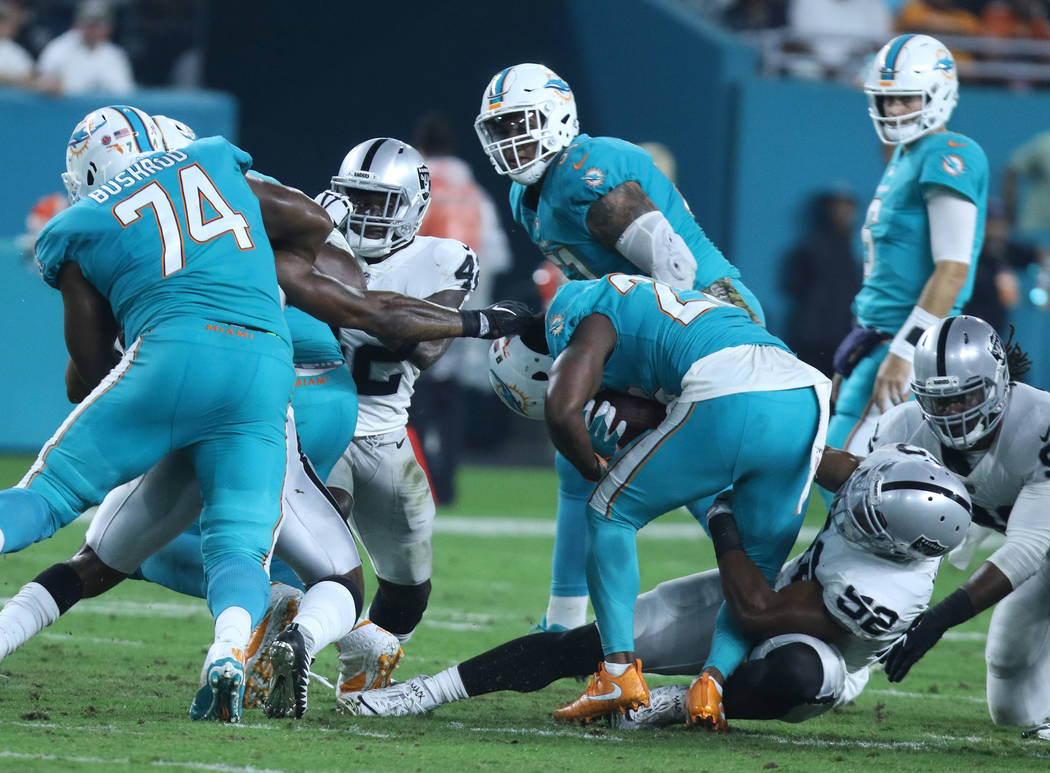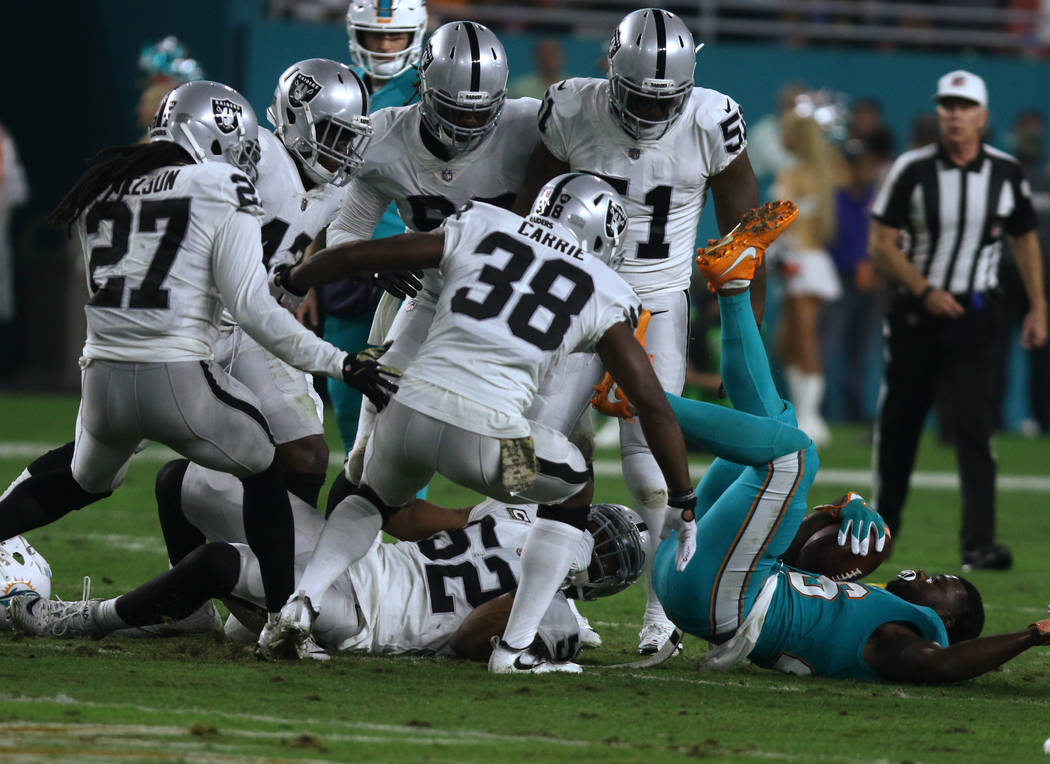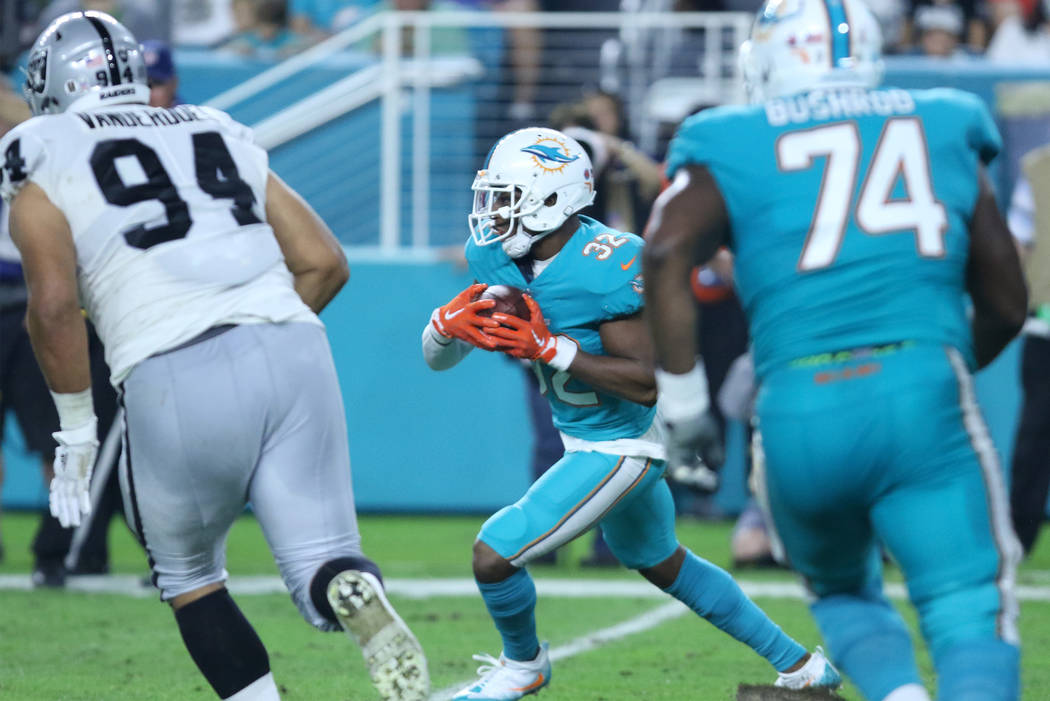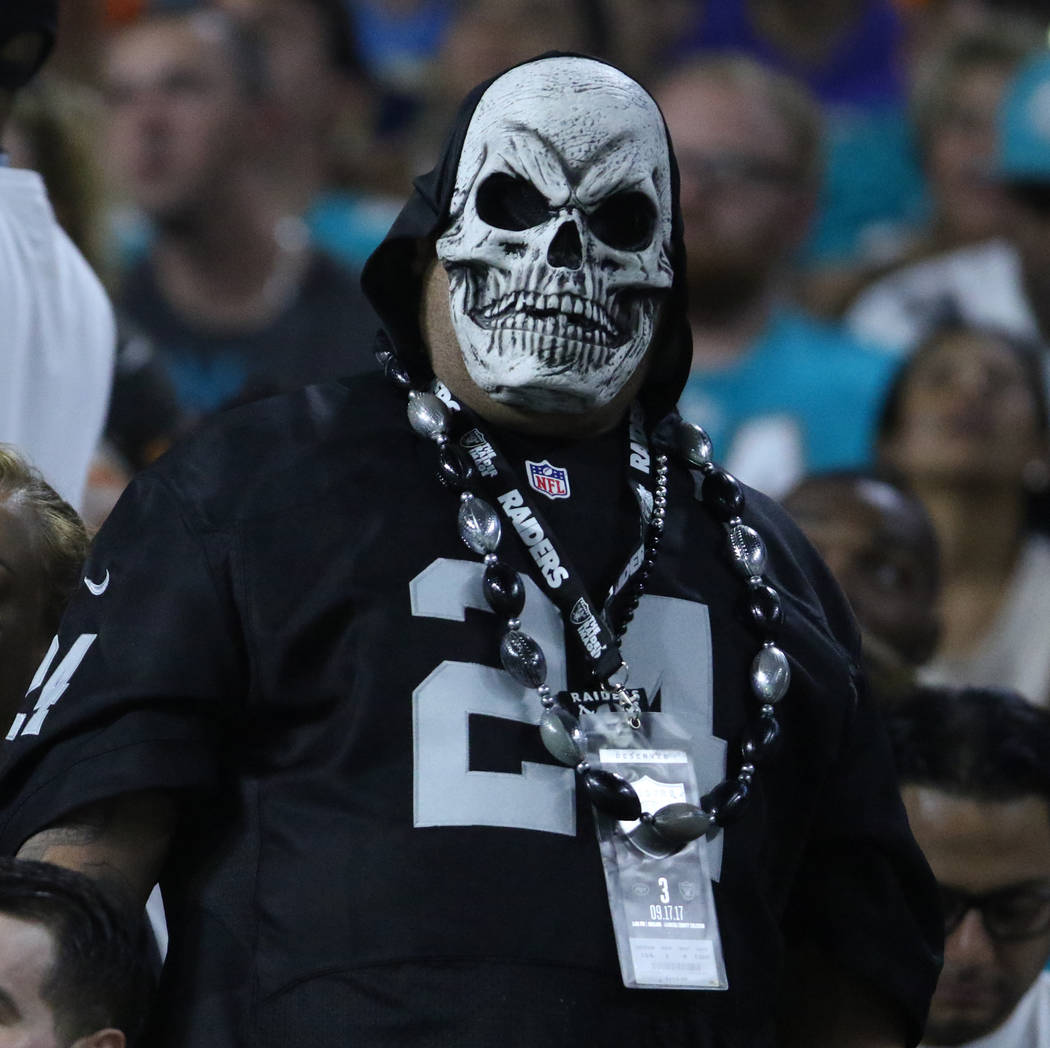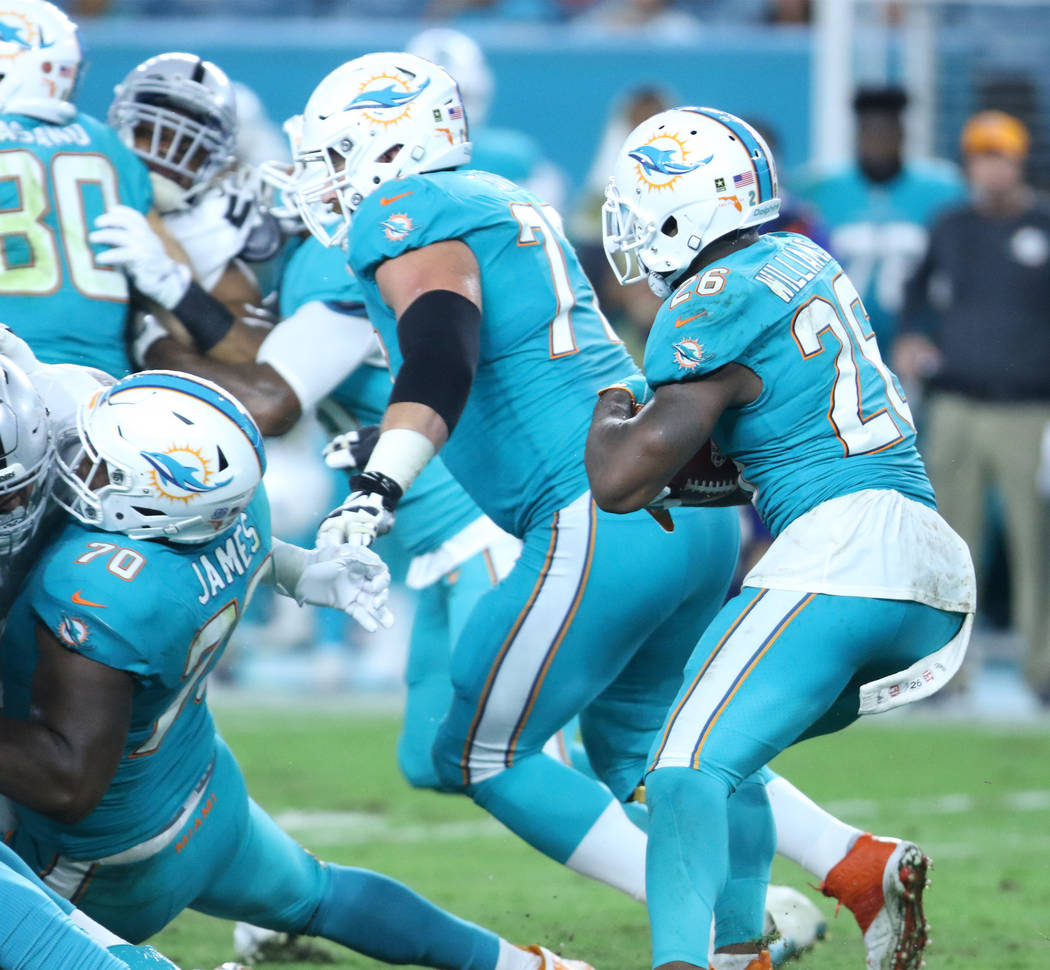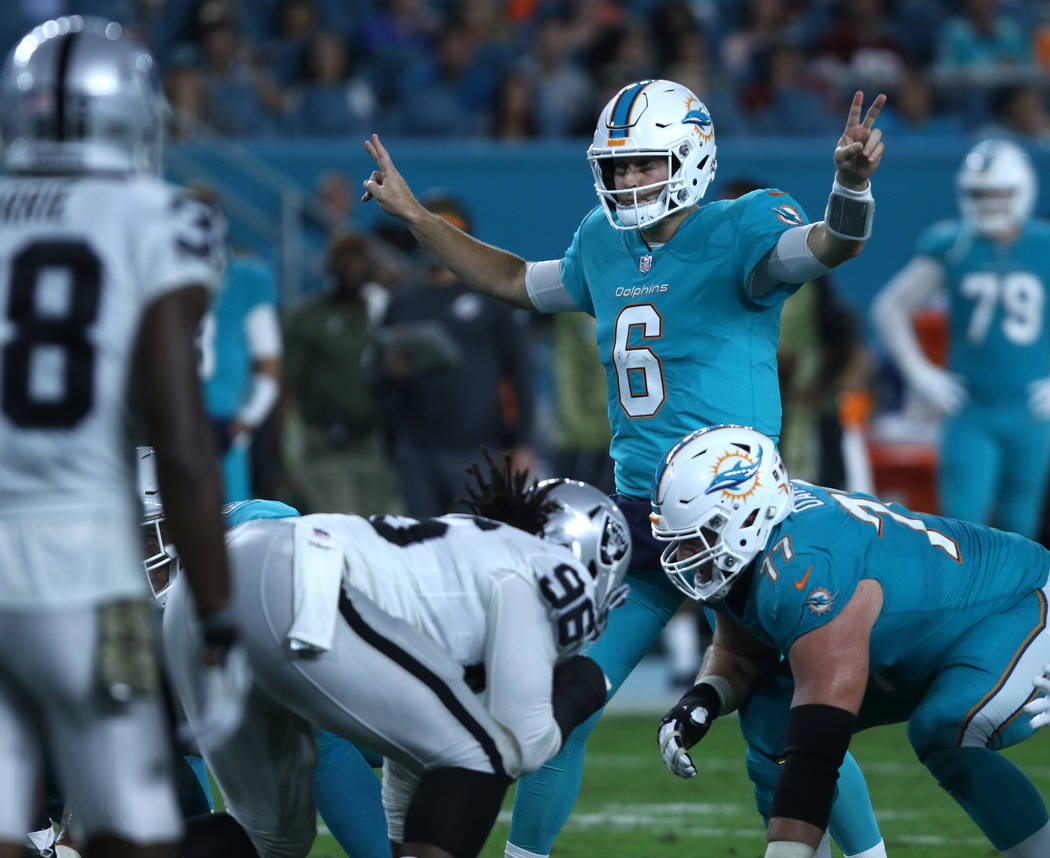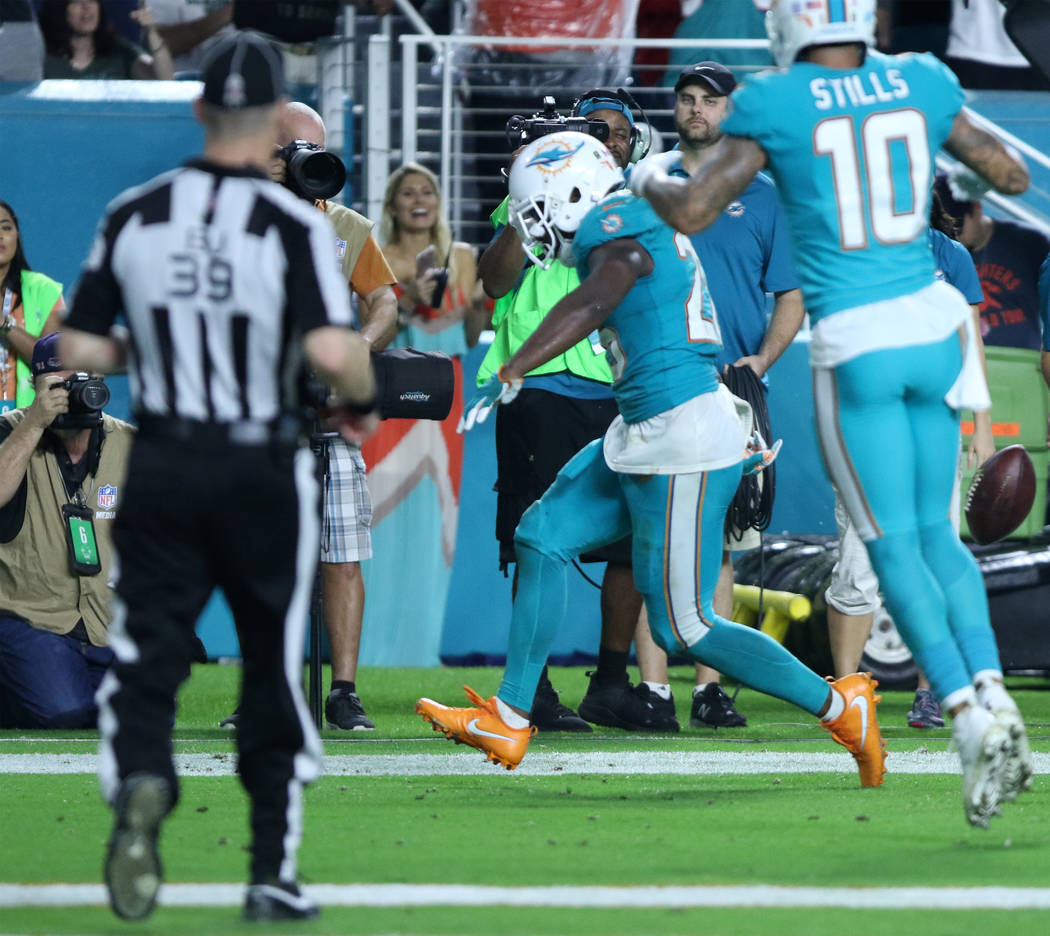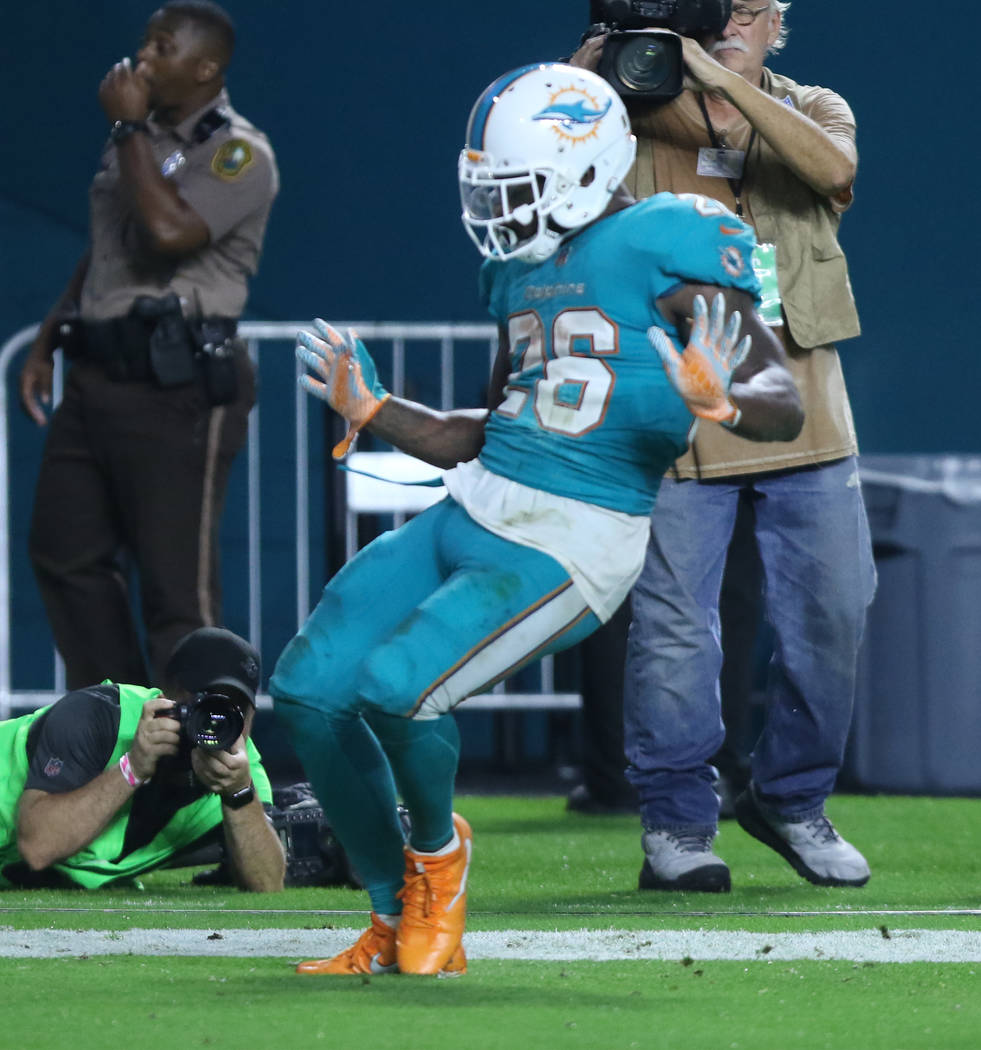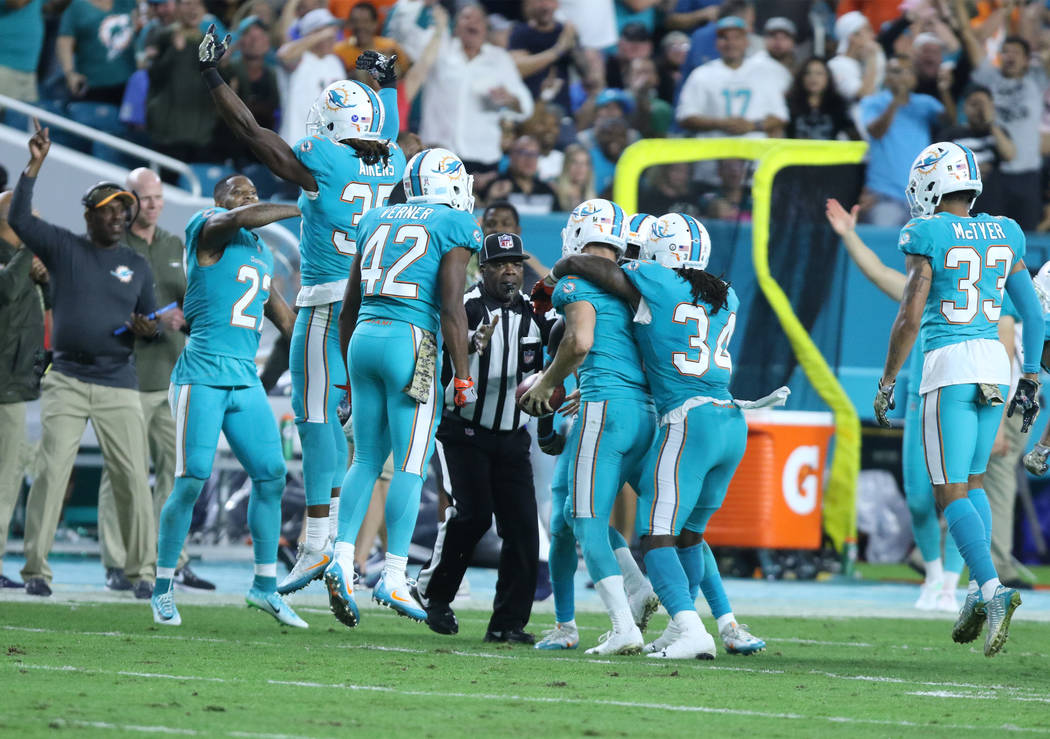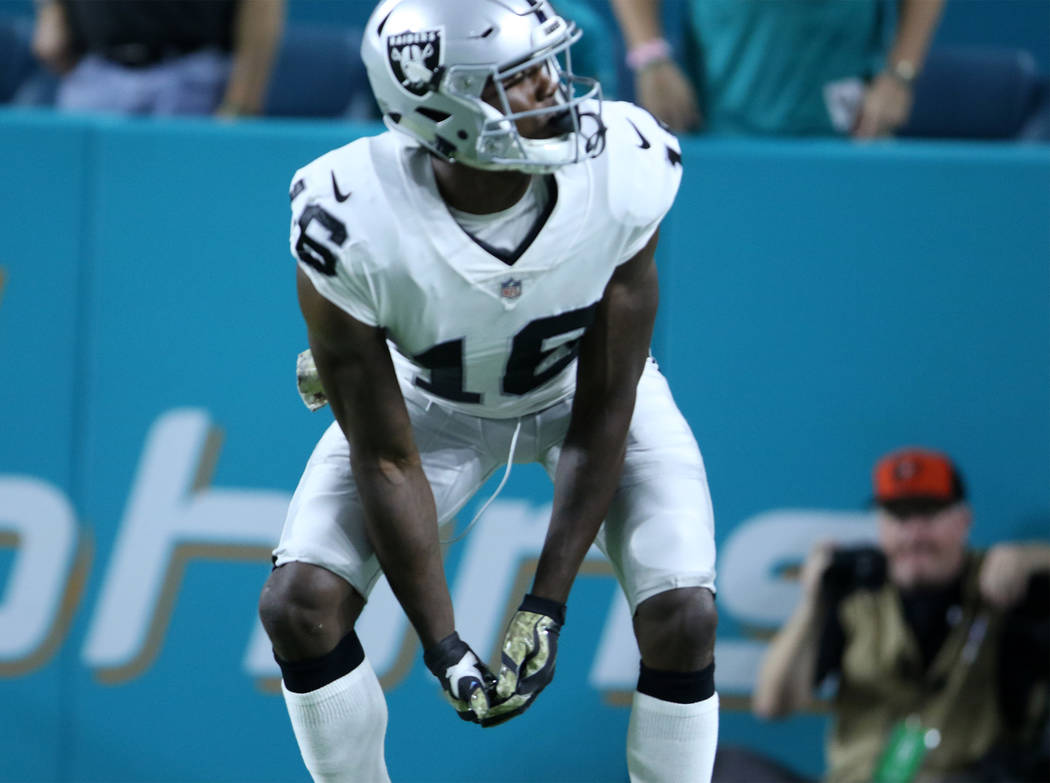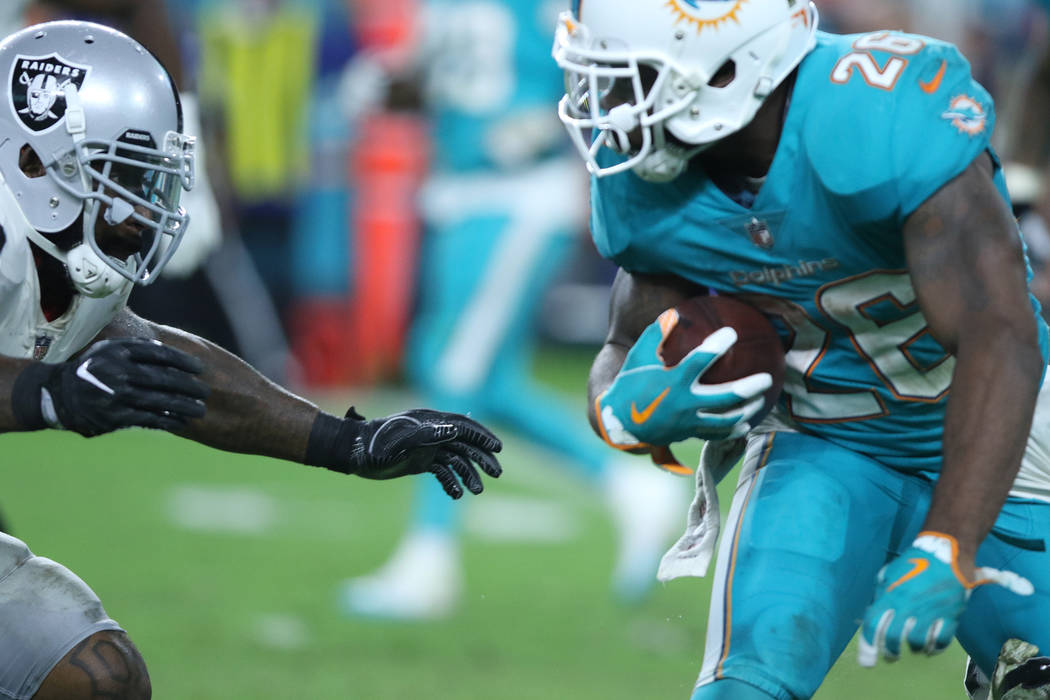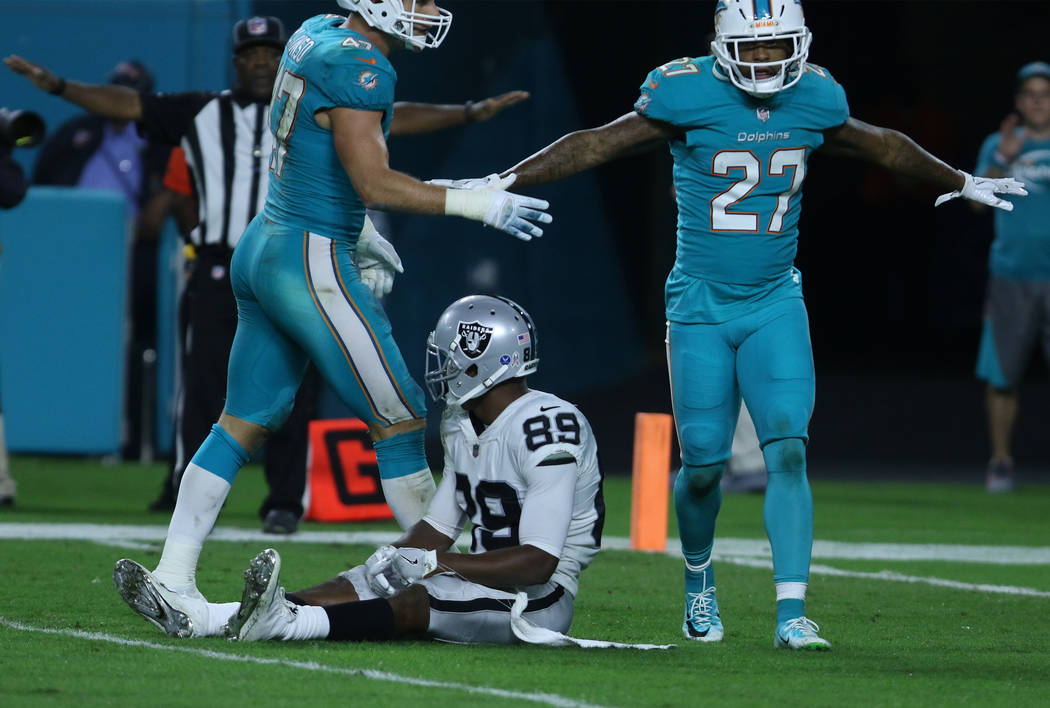 MIAMI GARDENS, Fla. — Marshawn Lynch found Seth Roberts first.
Outstretching his right arm, the Raiders running back shook the wide receiver's hand. Lynch progressed from there, repeating the professional ritual with right guard Gabe Jackson, center Rodney Hudson and right tackle Marshall Newhouse. There was no cutesy intention behind the touchdown celebration.
"He just doesn't like to be hit on the head," Newhouse said.
Nonetheless, it was fitting for a team that vowed a businesslike approach to its weeklong Florida stay. A job well done.
The Raiders capped a 10-day East Coast road trip with the result their season required. Lynch found the end zone twice, the second of which was a 1-yard plunge with less than five minutes remaining, to help ice a 27-24 win Sunday over the Miami Dolphins at Hard Rock Stadium.
The Raiders enter their bye week at 4-5.
That record, while not ideal, became the best-case scenario upon the team's arrival last Sunday in Sarasota, Florida, following a loss to the Buffalo Bills. The Raiders chose to travel straight from New York to Florida in an effort to minimze travel. The trip had gained urgency, a fact that was palpable during the practice week.
"We won. That's what we needed," quarterback Derek Carr said. "We worked really hard. …I think that our energy, our intensity carried over to the game."
Tight end Jared Cook led the Raiders with eight catches for 126 yards.
Lynch found a rhythm after a slow start, his first touchdown coming on a 22-yard run that saw him deliver a sharp, open-field cutback on safety Michael Thomas. Two wide receivers from Miami pitched in against their hometown team. Johnny Holton caught a 44-yard touchdown on his only offensive snap in the first half. Amari Cooper, who had 58 receiving yards, secured an onside kick late in regulation.
With that, the Raiders seized an opportunity.
The Kansas City Chiefs (3-5) and Denver Broncos (3-5) both lost earlier in the AFC West; the Los Angeles Chargers were on bye. The Raiders thus vaulted from fourth to second place in their division. And although too early to monitor a potential wild-card picture, teams like the Buffalo Bills (5-3) and Baltimore Ravens (4-5) stand to figure into such scenarios.
The Raiders gained a game on them, too.
"We've already lost five," tight end Lee Smith said. "We're in a hole. All we can do each week is give ourselves a chance. We know we need other people's help. A lot of things need to go right in the next seven weeks, but as long as we win each Sunday, then we have a chance, and there's light. There would've been a lot of darkness if we lost today. Nobody on this team wants darkness.
"Darkness to finish up a season — I've been there; it's no fun. It's not why he work hard. This team loves each other. If you have $60 million in cap space and we're rebuilding and it's a new coach and a new GM and all that, then you ride through it. But with the talent we have in here, darkness is unacceptable."
A loss Sunday could've rendered the Raiders' season out of business.
Instead, the lights are still on.
More Raiders: Follow all of our Raiders coverage online at reviewjournal.com/Raiders and @NFLinVegas on Twitter.
Contact reporter Michael Gehlken at mgehlken@reviewjournal.com. Follow @GehlkenNFL on Twitter.