Raiders shake off emotional weekend on East Coast
September 25, 2017 - 6:16 pm
Updated September 25, 2017 - 8:31 pm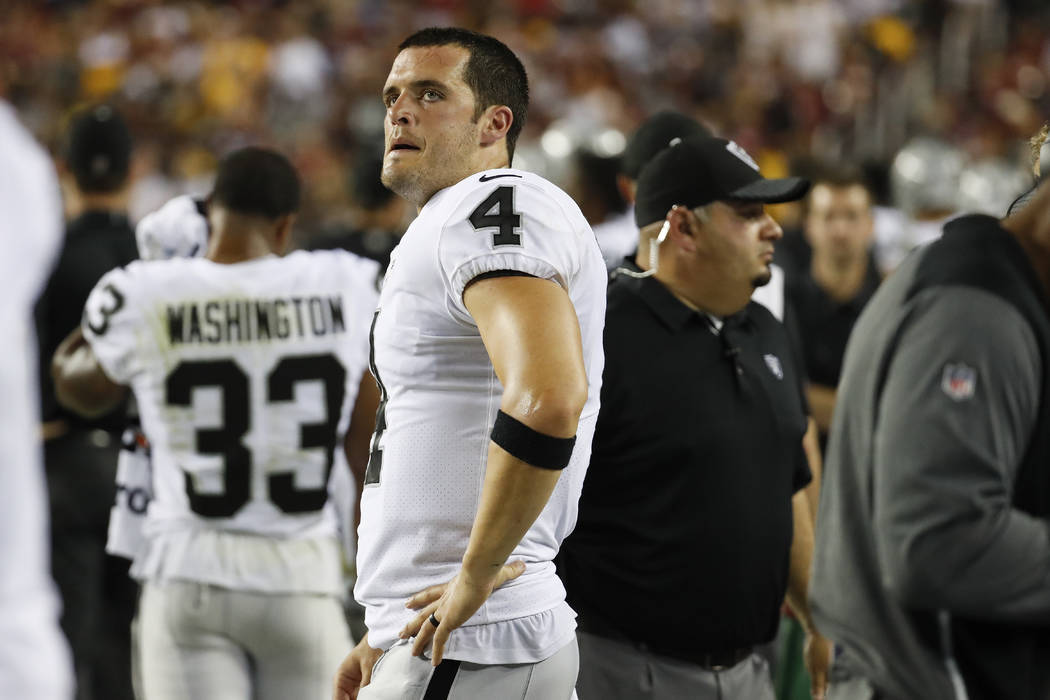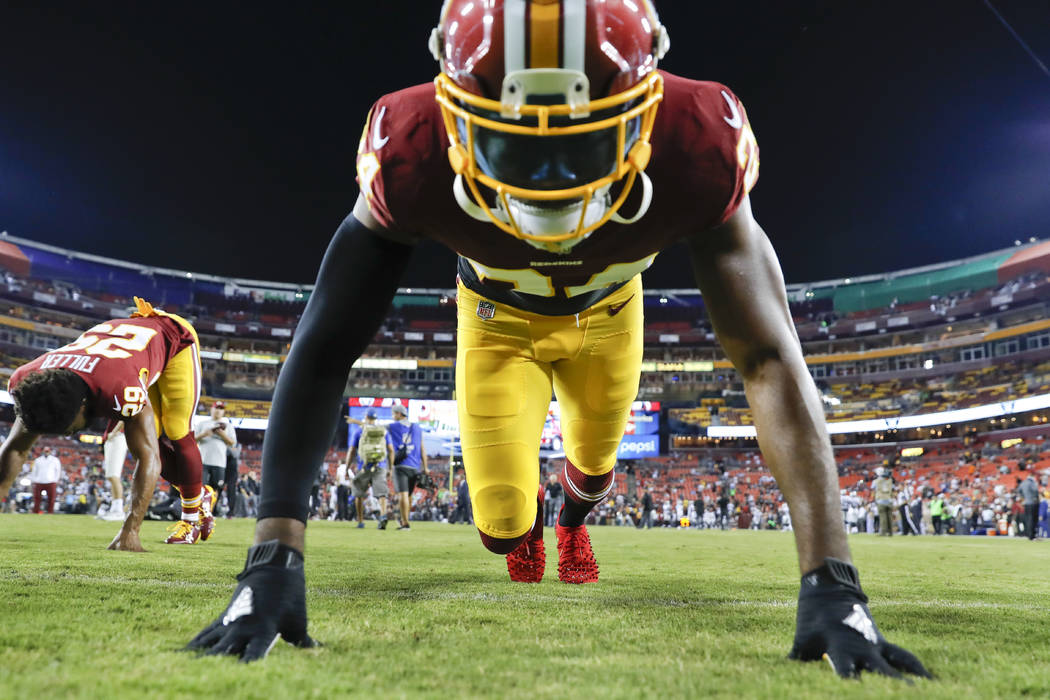 ALAMEDA, Calif. — Some volunteered at UCSF Benioff Children's Hospital Oakland.
Others simply relaxed and recovered.
On Monday, Raiders players unwound from an emotional weekend in the Washington area, a three-day period that saw them lodge at a hotel less than a mile from the White House, make a political stand before a Sunday game on national television and then be flattened in rare fashion. For good measure, an opponent chastized a leading receiver afterward to reporters.
Such weekends are what Mondays and Tuesdays are for.
Recharge. Refocus.
Jack Del Rio refers to the Tuesday after a Sunday game as "Tell the Truth Tuesday." His team spends much of it reviewing film footage from the previous game, an honest analysis designed to foster improvement and shift attention to the next opponent. The Raiders cannot afford to allow a 27-10 beatdown from the Redskins to linger into Sunday's game with the Denver Broncos.
First, players had Mondays to themselves. This is part of Del Rio's normal game-week schedule.
"It takes some of the emotion out of it when you wait until Tuesday," Del Rio said. "There's some raw emotion on the day after the game, so I think that helps you maybe teach a little better. Things need to be taught. That's one of the biggest benefits to the structure, and then we'll get a jump on Denver."
On Monday, the Raiders unplugged.
They unplugged from Josh Norman, the Redskins cornerback who mostly focused on Michael Crabtree during a postgame rant. He vaguely referenced an apparent pregame conversation between the two. Crabtree was then held to a 7-yard catch on three targets before exiting with a fourth-quarter chest injury.
"First and foremost, you don't come up in here and say what you're going to put up on somebody," Norman said on Sunday. "Two hundred yards? He didn't catch two balls. He only caught one, huh? So please, whatever you do, do not run your mouth if you're a wide receiver and expect to show up on Sundays because I'm telling you, we are here and we are waiting."
Norman cited a feud between Crabtree and Seattle Seahawks cornerback Richard Sherman. Sherman called Crabtree "sorry" following the 2014 NFC Championship Game when Crabtree was with the San Francisco 49ers.
"Sherman was right," Norman said. "Said he's sorry, but I don't think he's sorry. He sucked to be honest with you."
On Monday, the Raiders were able to step away to some degree from their protest.
The weekend featured a clear buildup toward the pregame moment when most of the team sat during the national anthem. Some linked arms. Others kneeled. The demonstration was done in response to comments President Donald Trump made at a rally Friday in Alabama regarding players protesting racial inequality during the anthem.
"It's just a one-week thing," left guard Kelechi Osemele said Sunday, "and it was a response to something that was said pretty recently. We're back focused on ball. Life goes on. We're not going to give it any more attention."
The Raiders' defensive line, including Khalil Mack, and linebacker Bruce Irvin all unplugged Monday at an Oakland hospital.
They visited with youth and parents at the immunocompromised unit, a team official said. They posed for photographs, signed autographs and handed out giveaway team items.
On Tuesday, the Raiders look to refocus.
Contact reporter Michael Gehlken at mgehlken@reviewjournal.com. Follow @GehlkenNFL on Twitter.