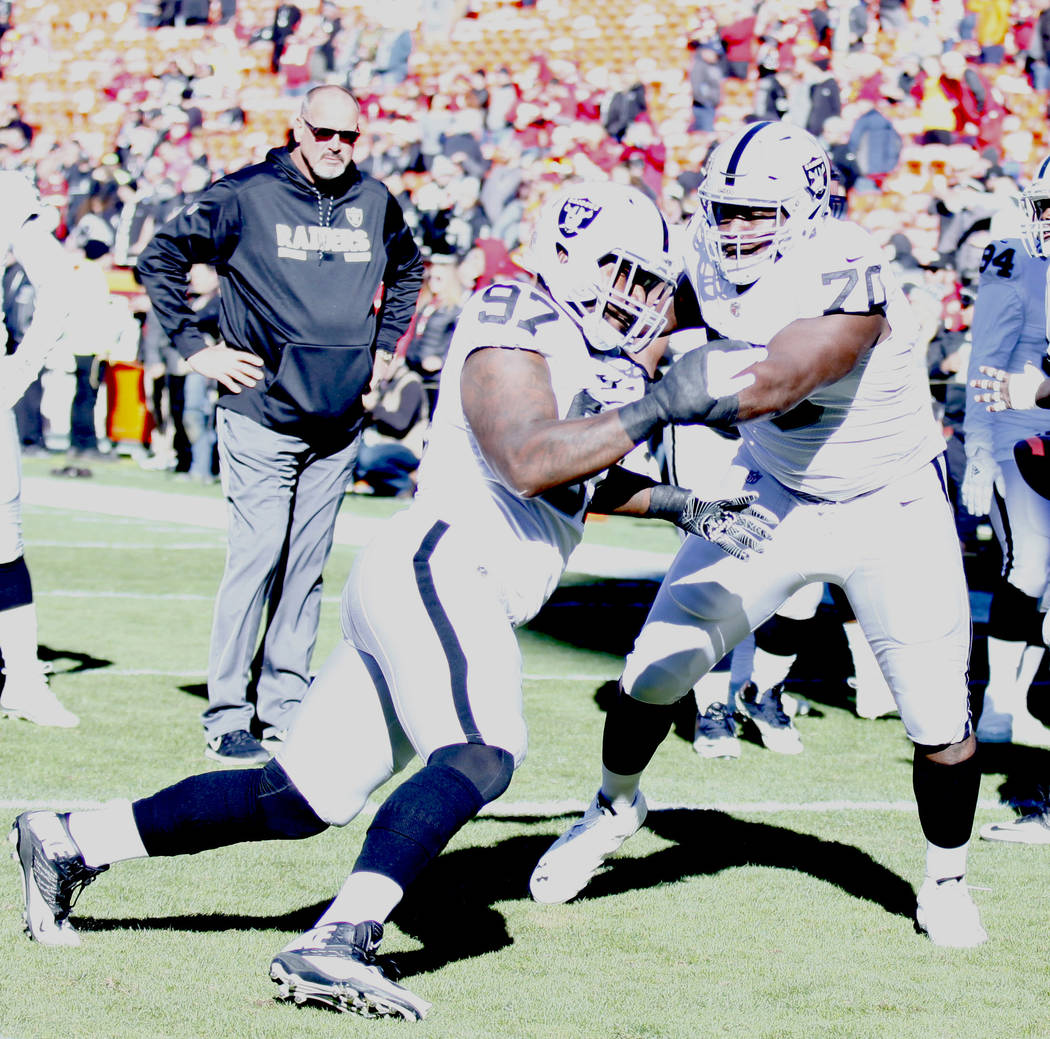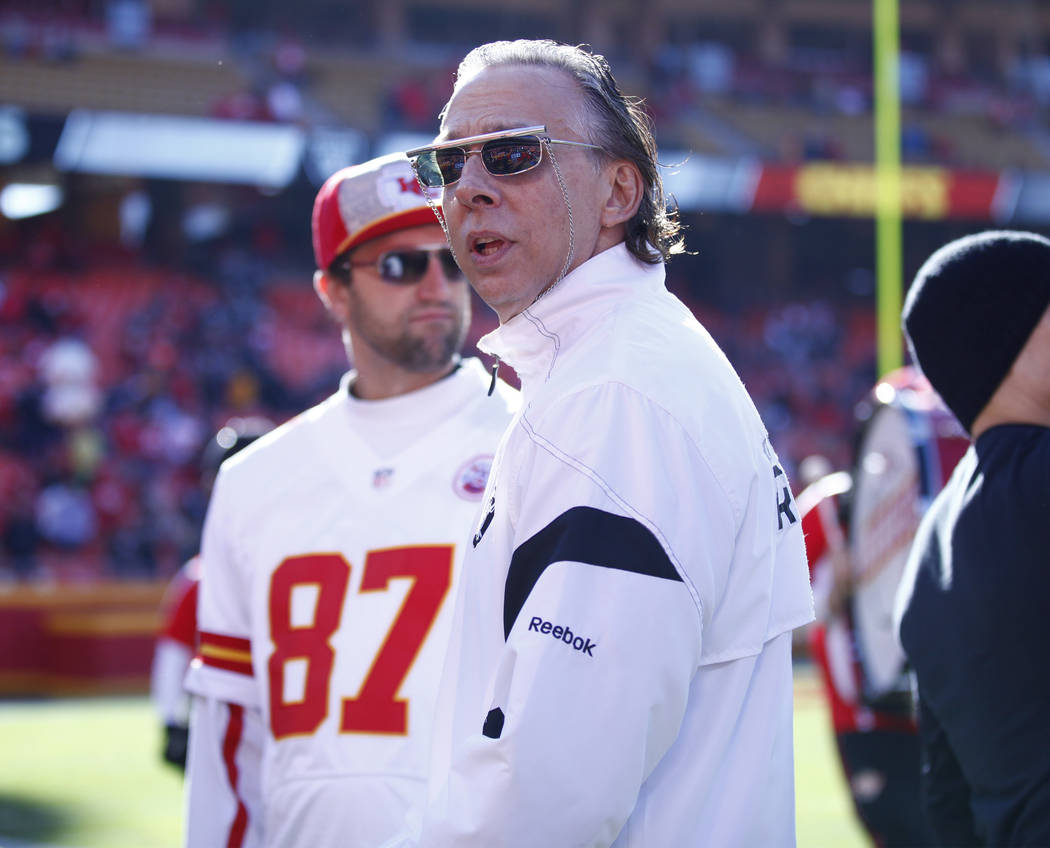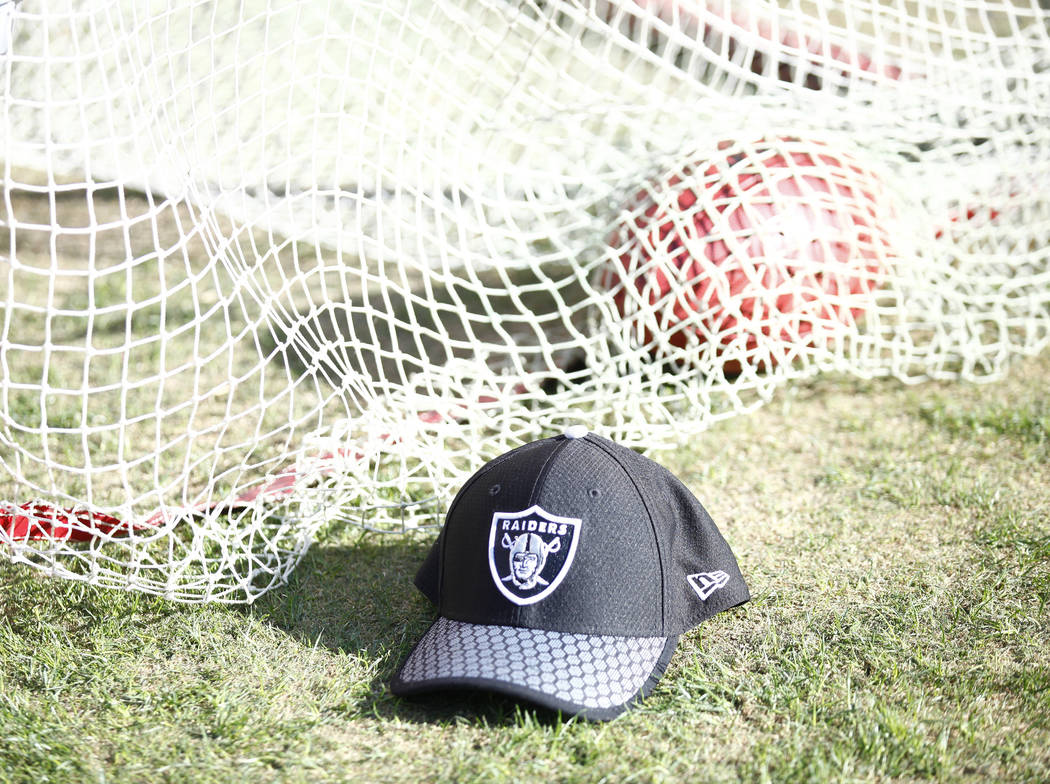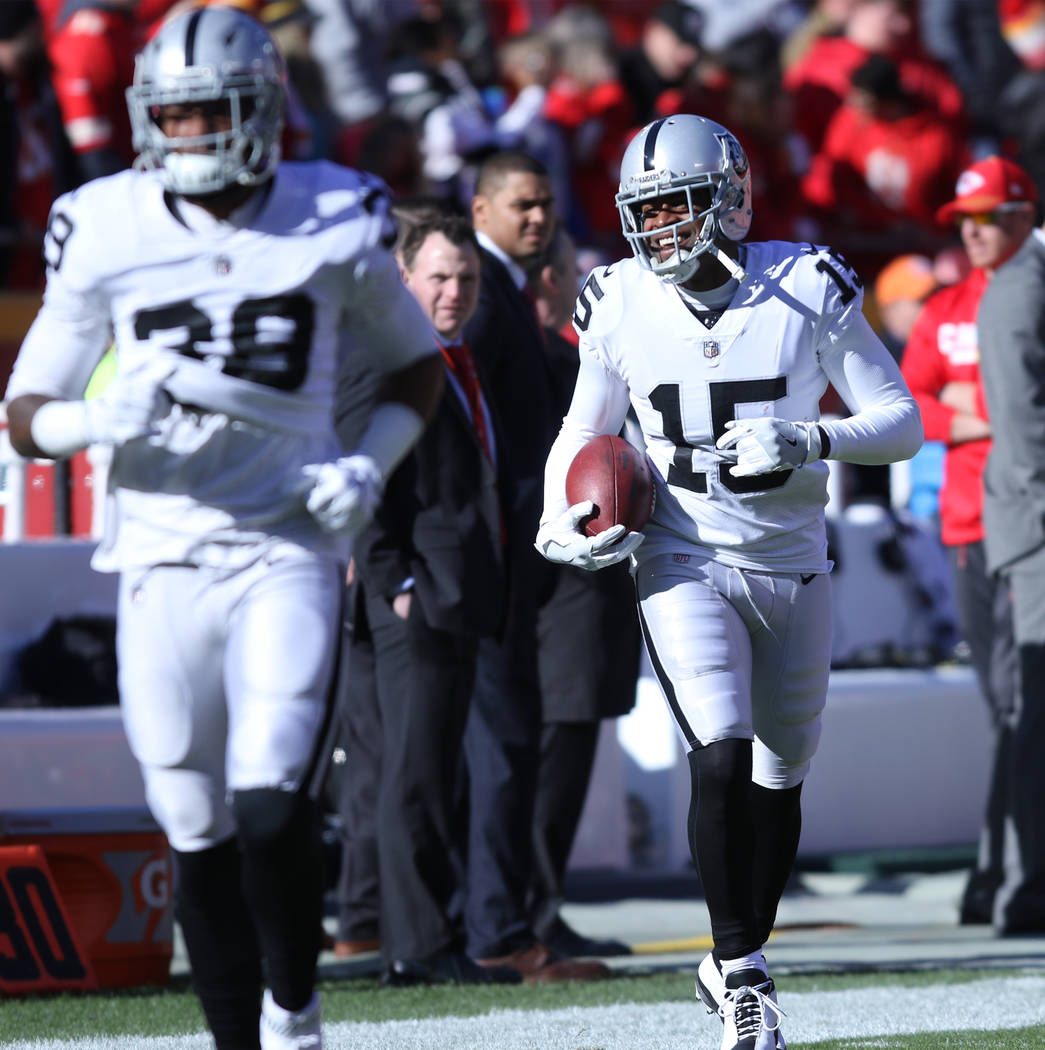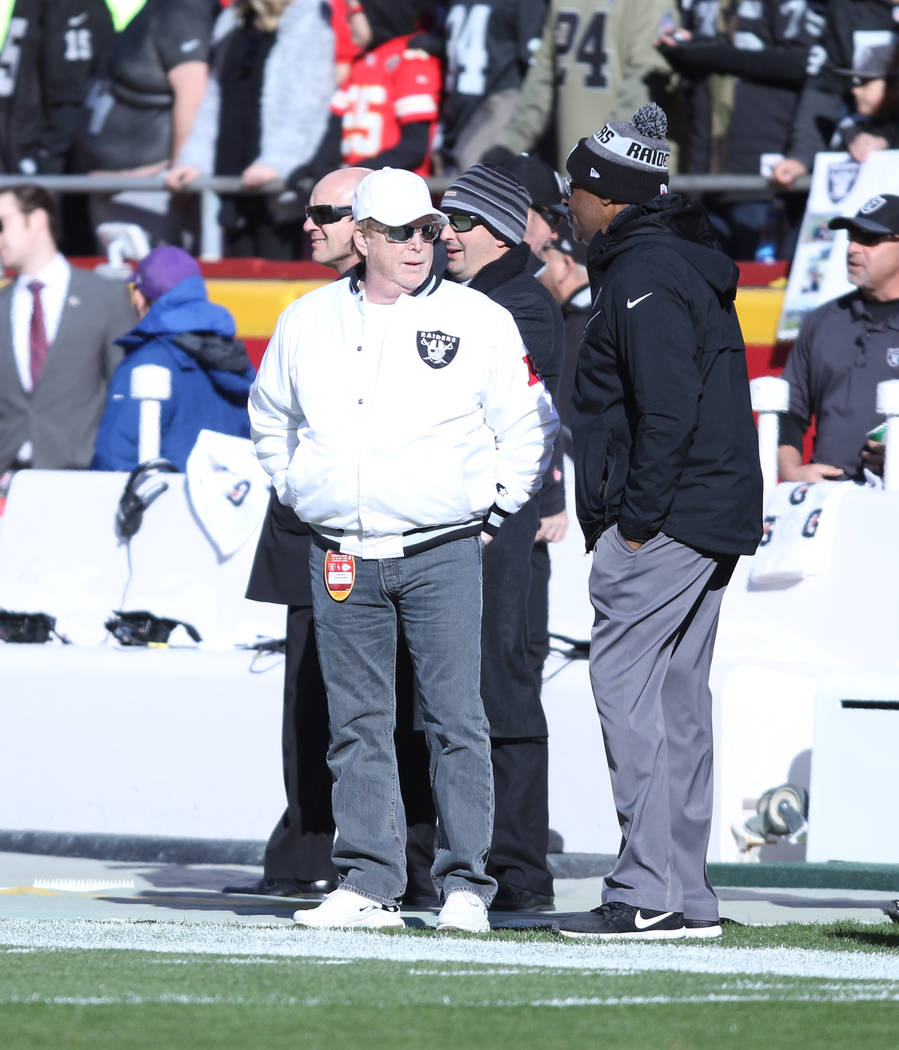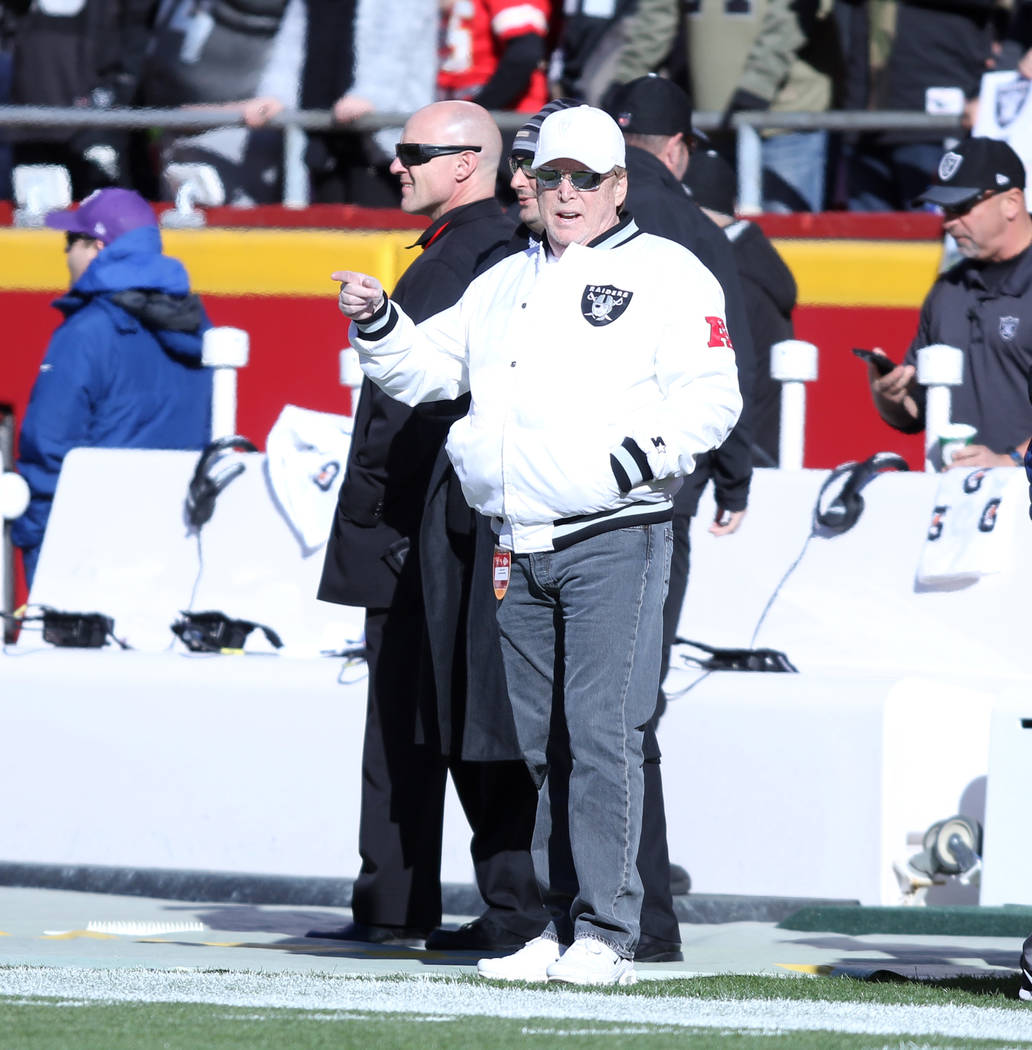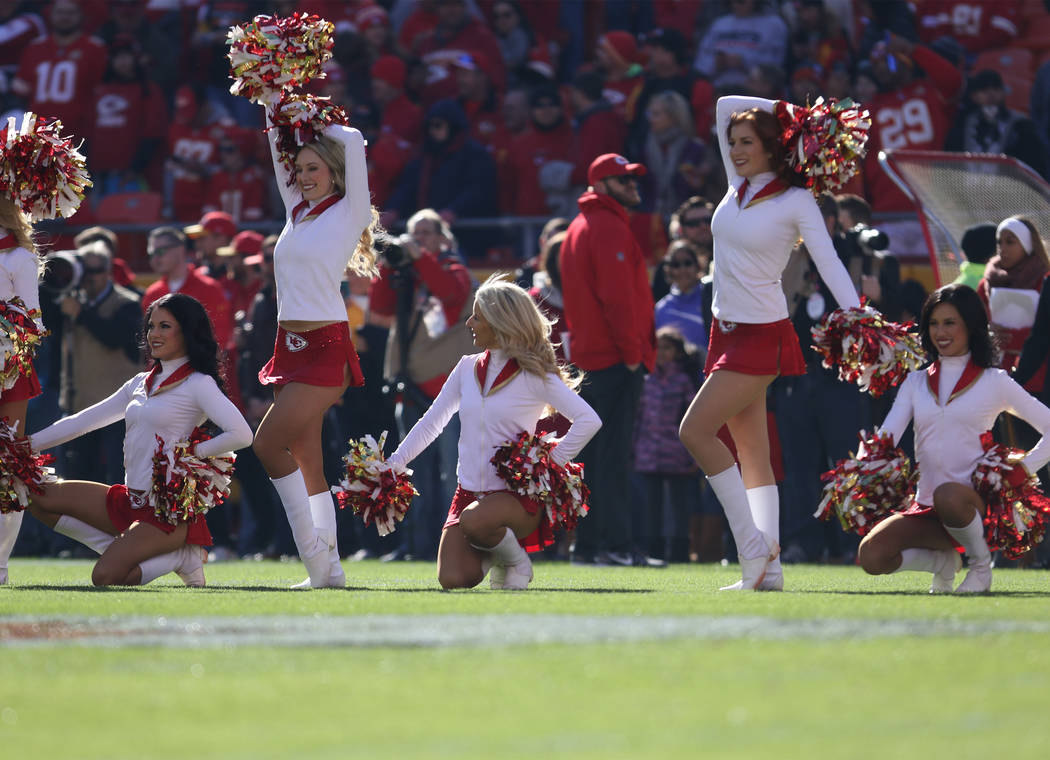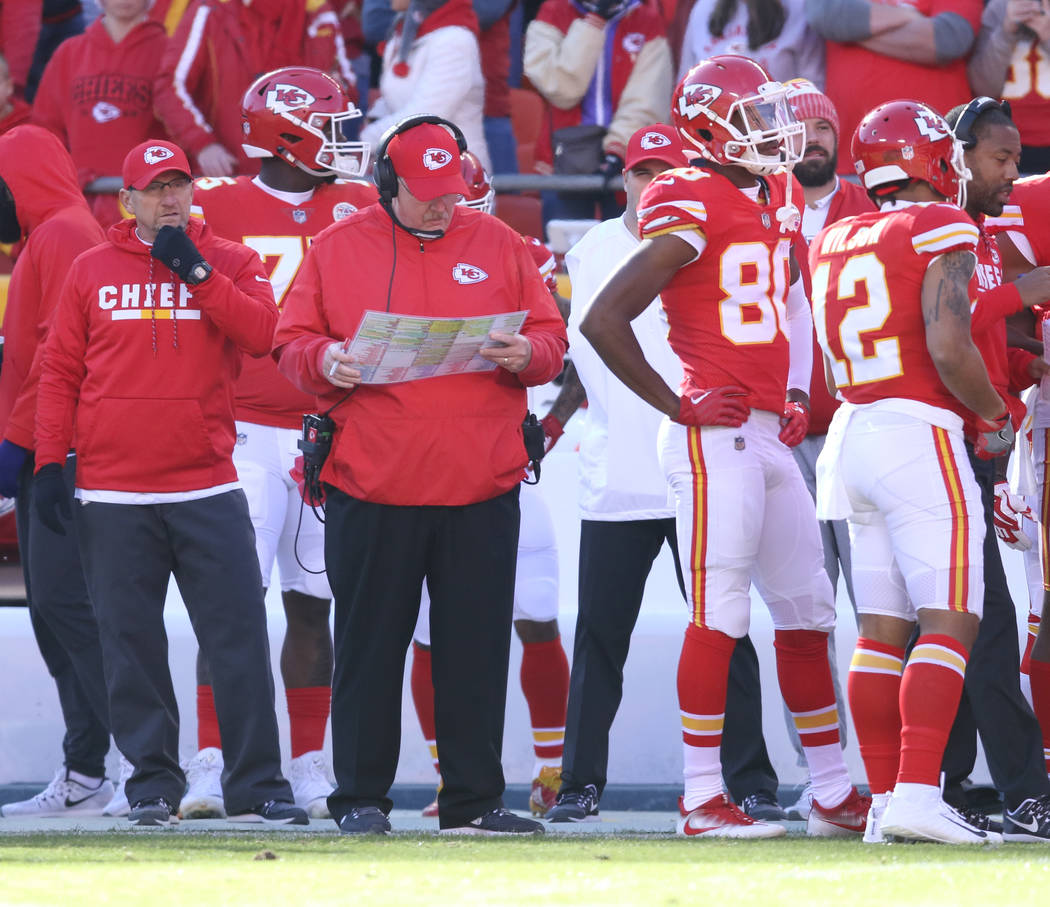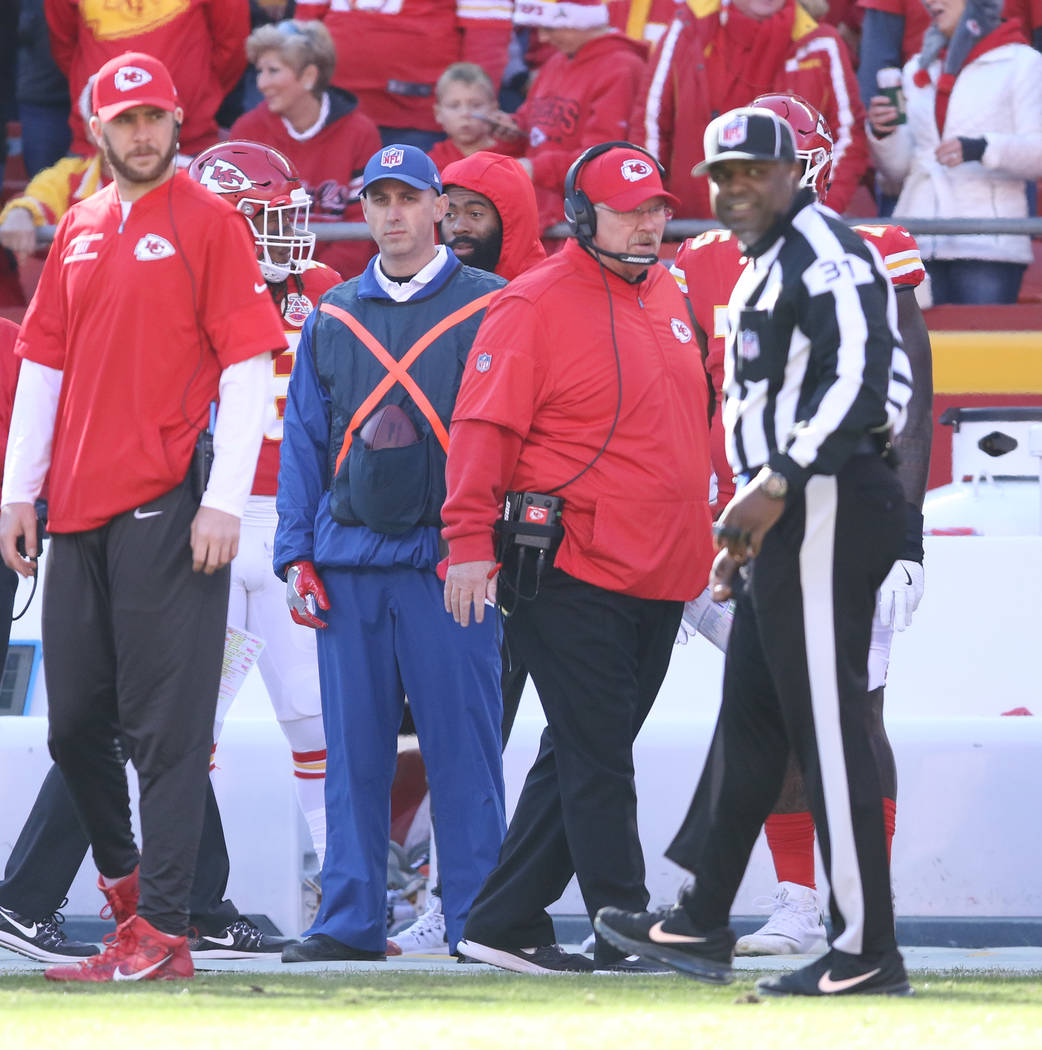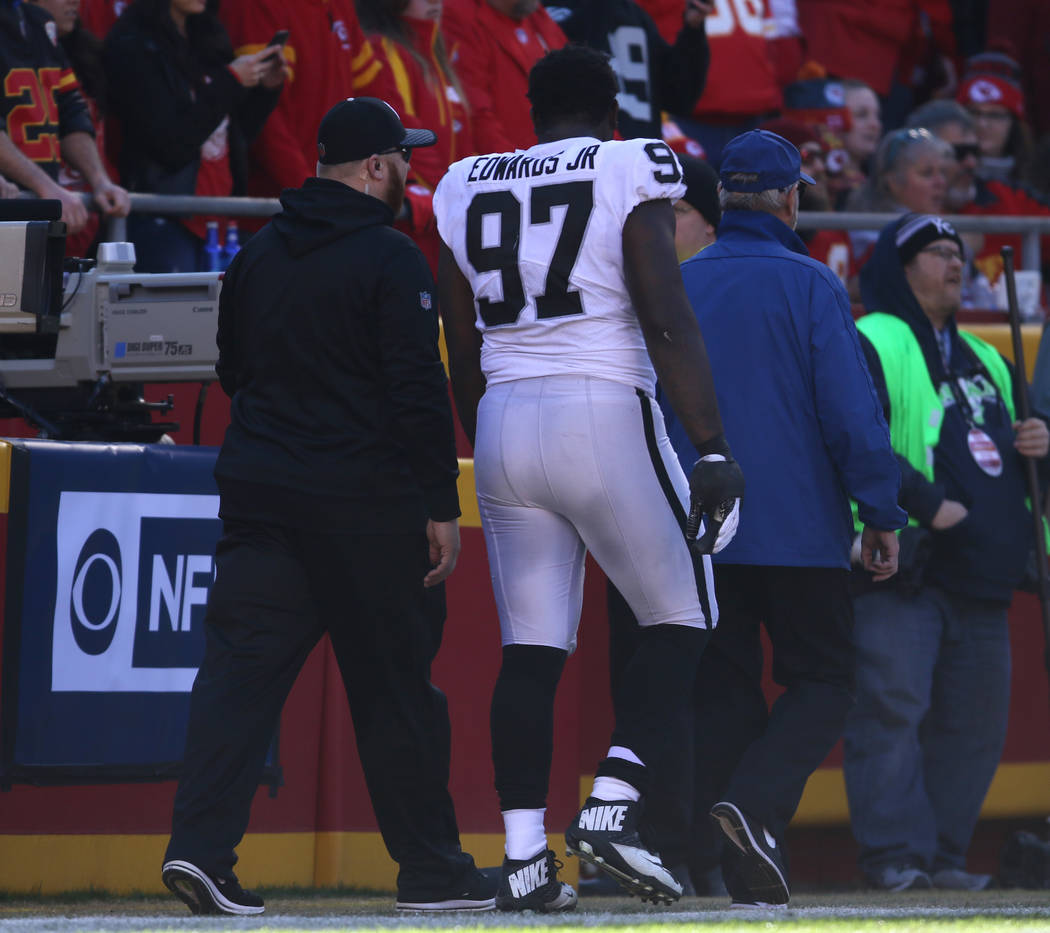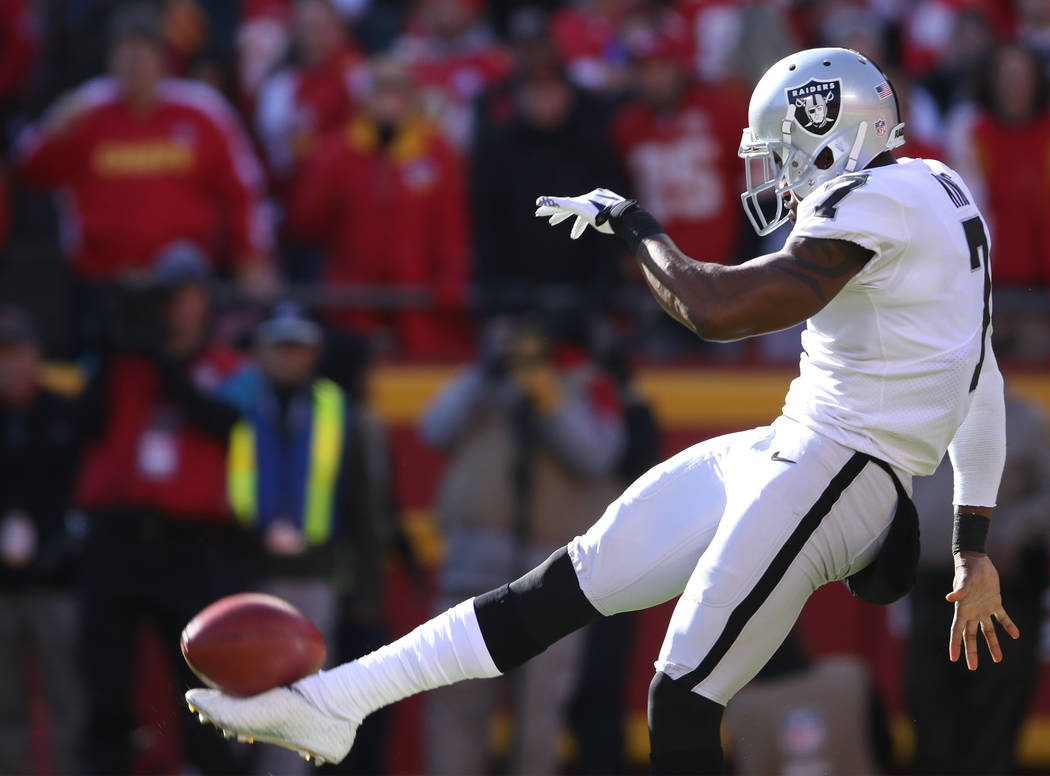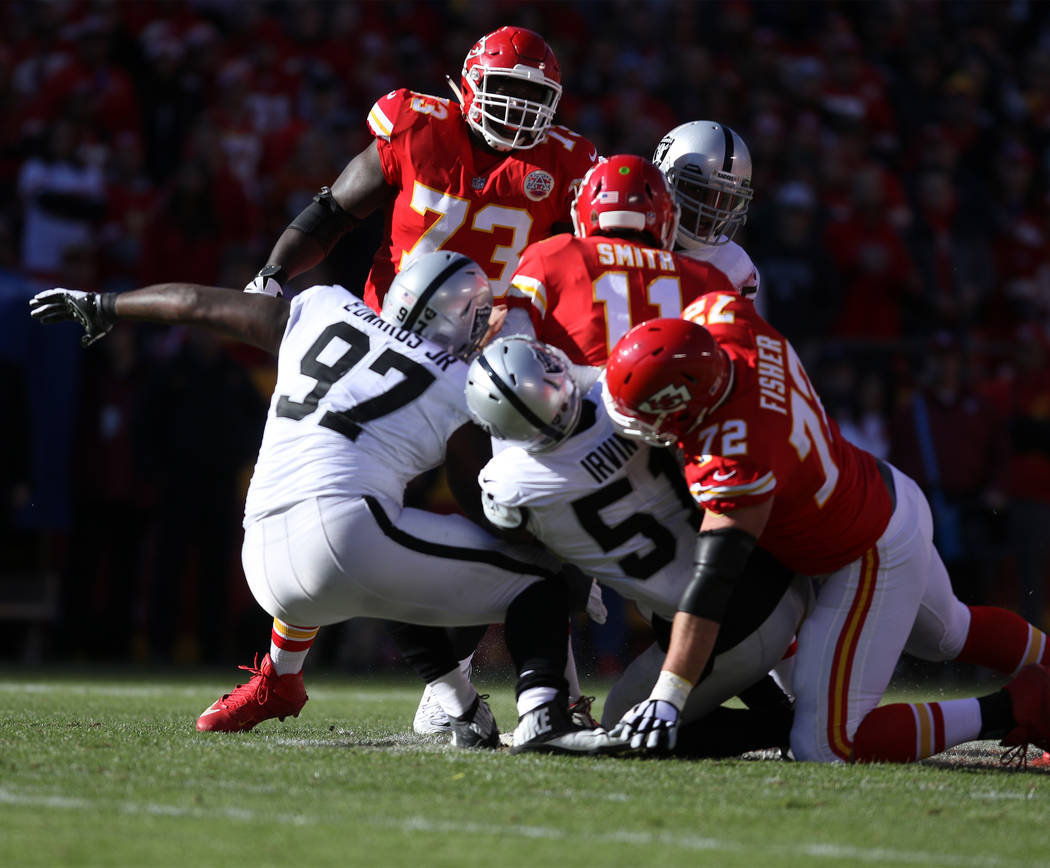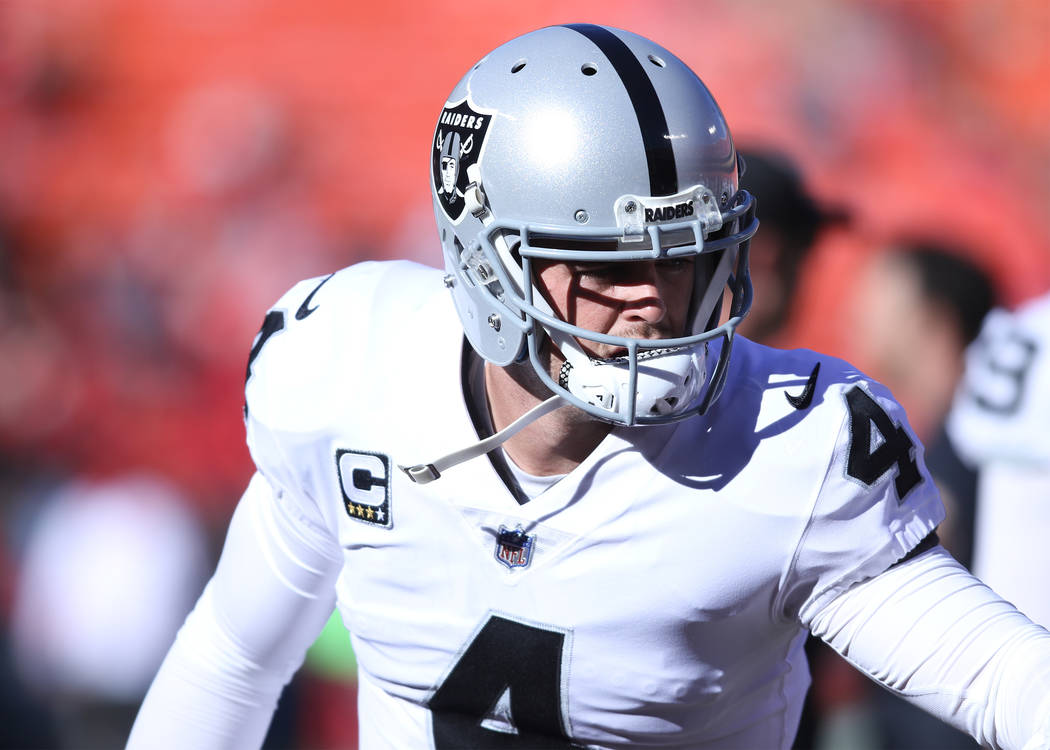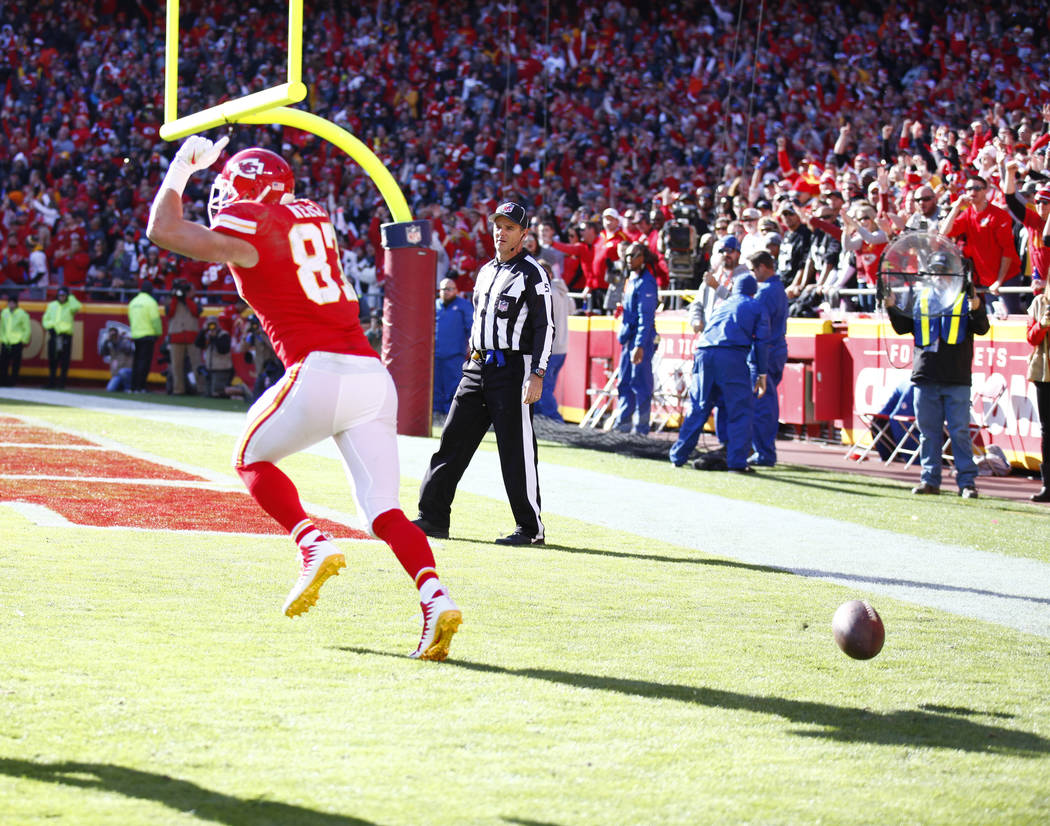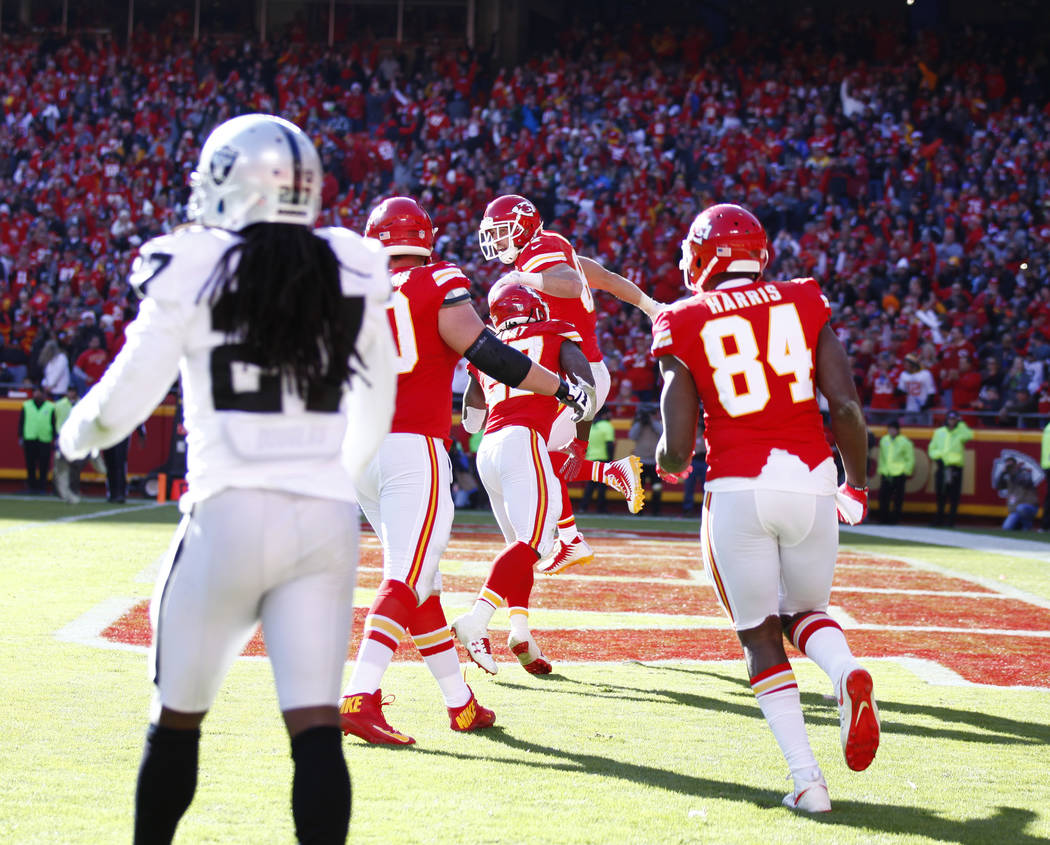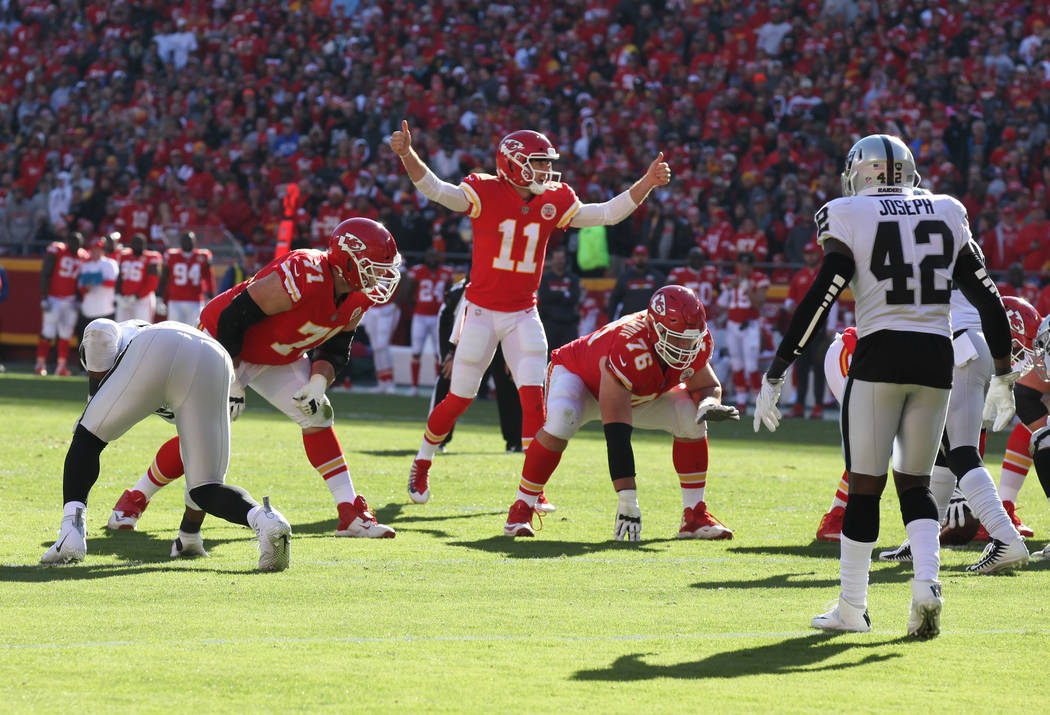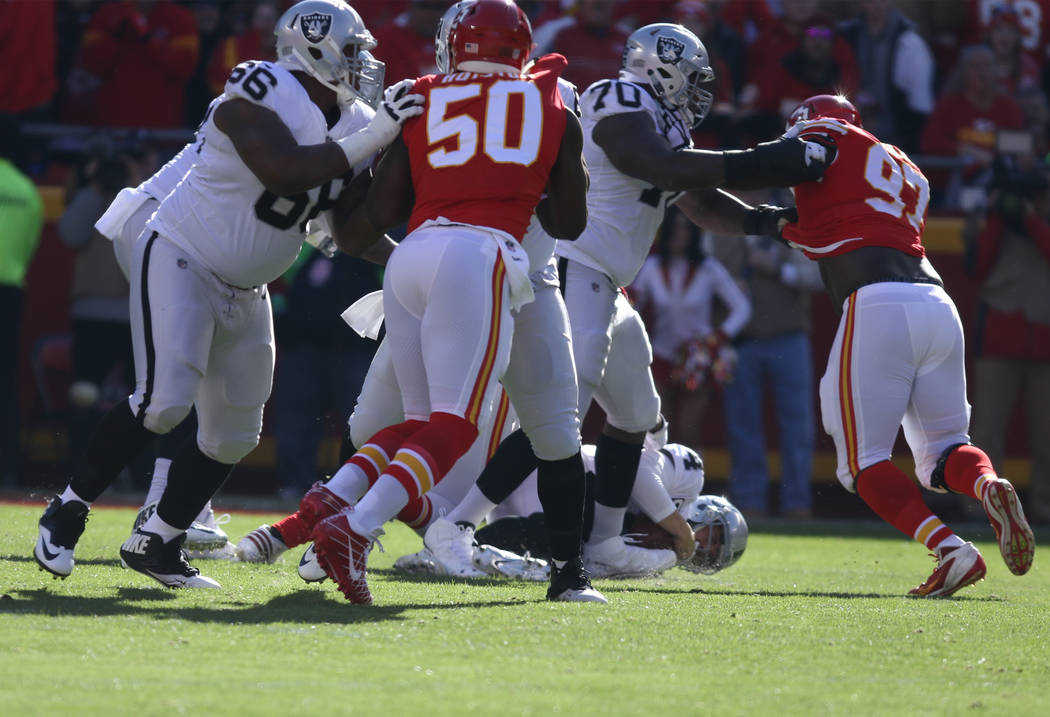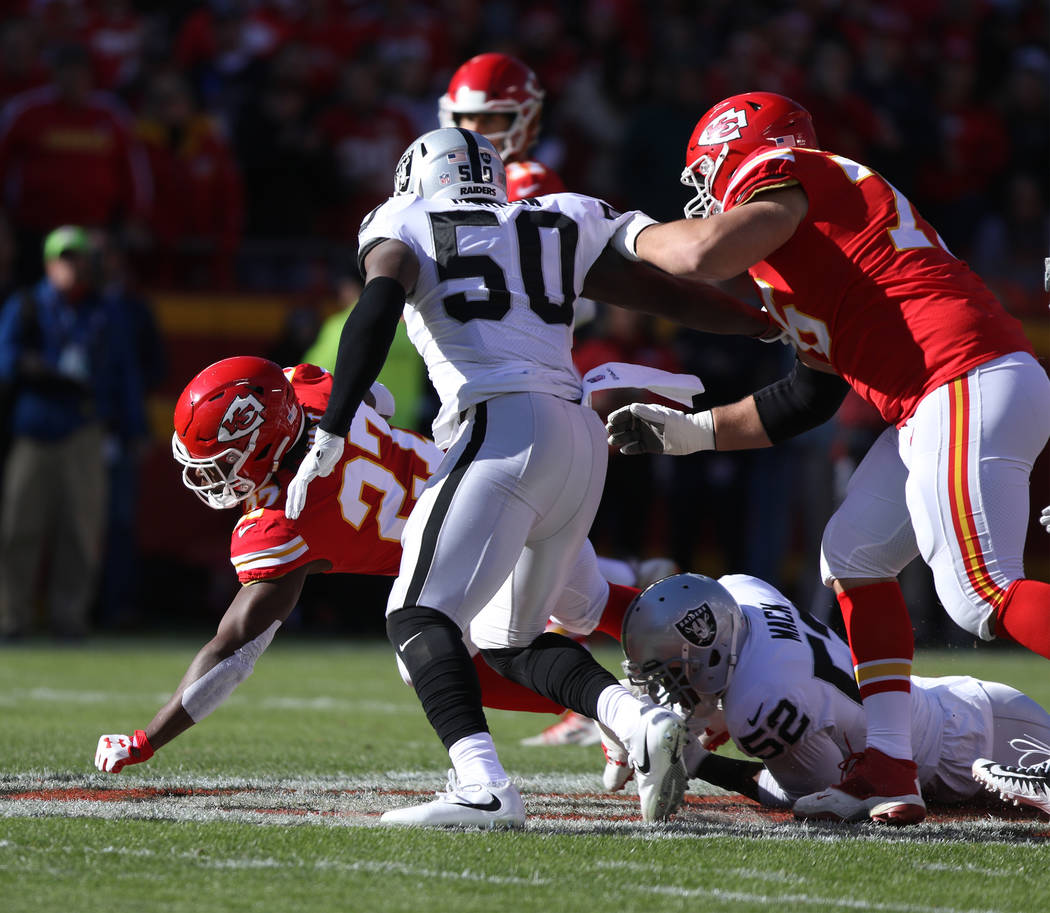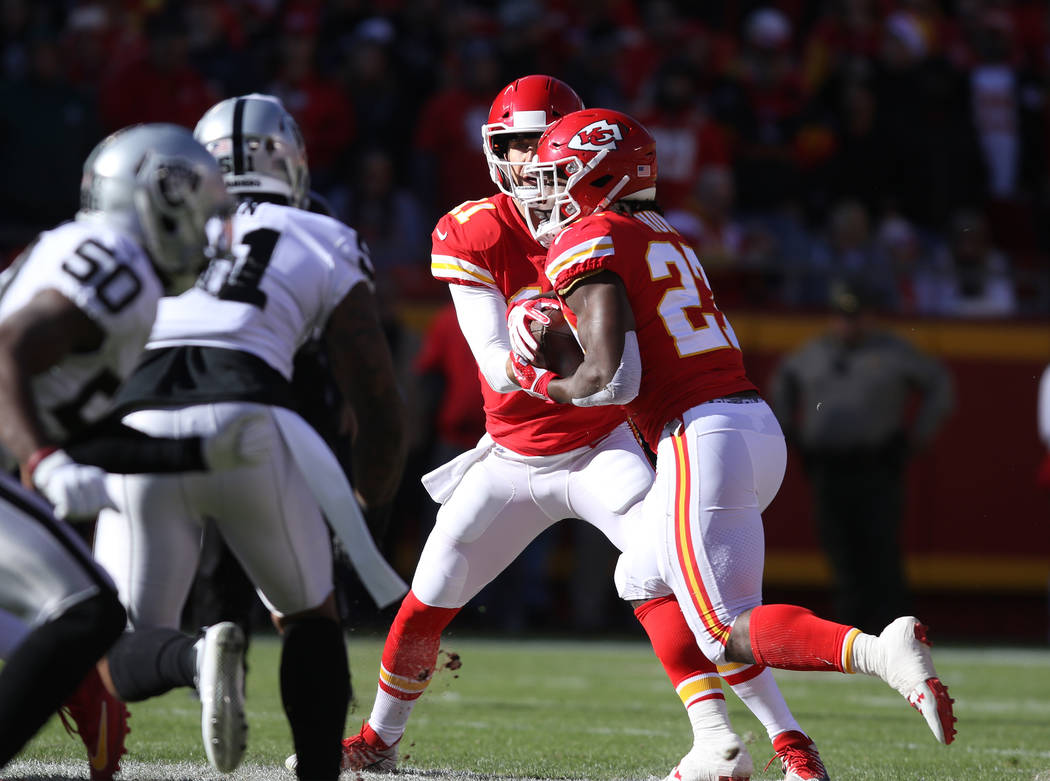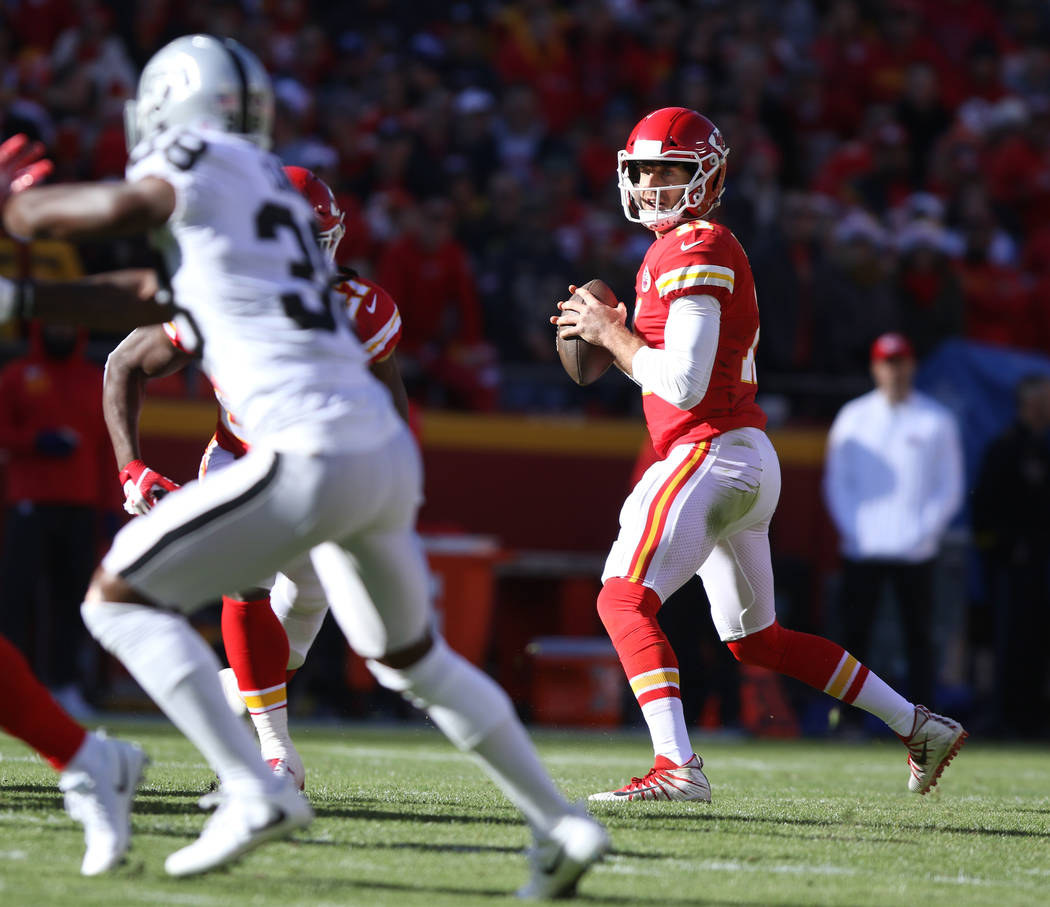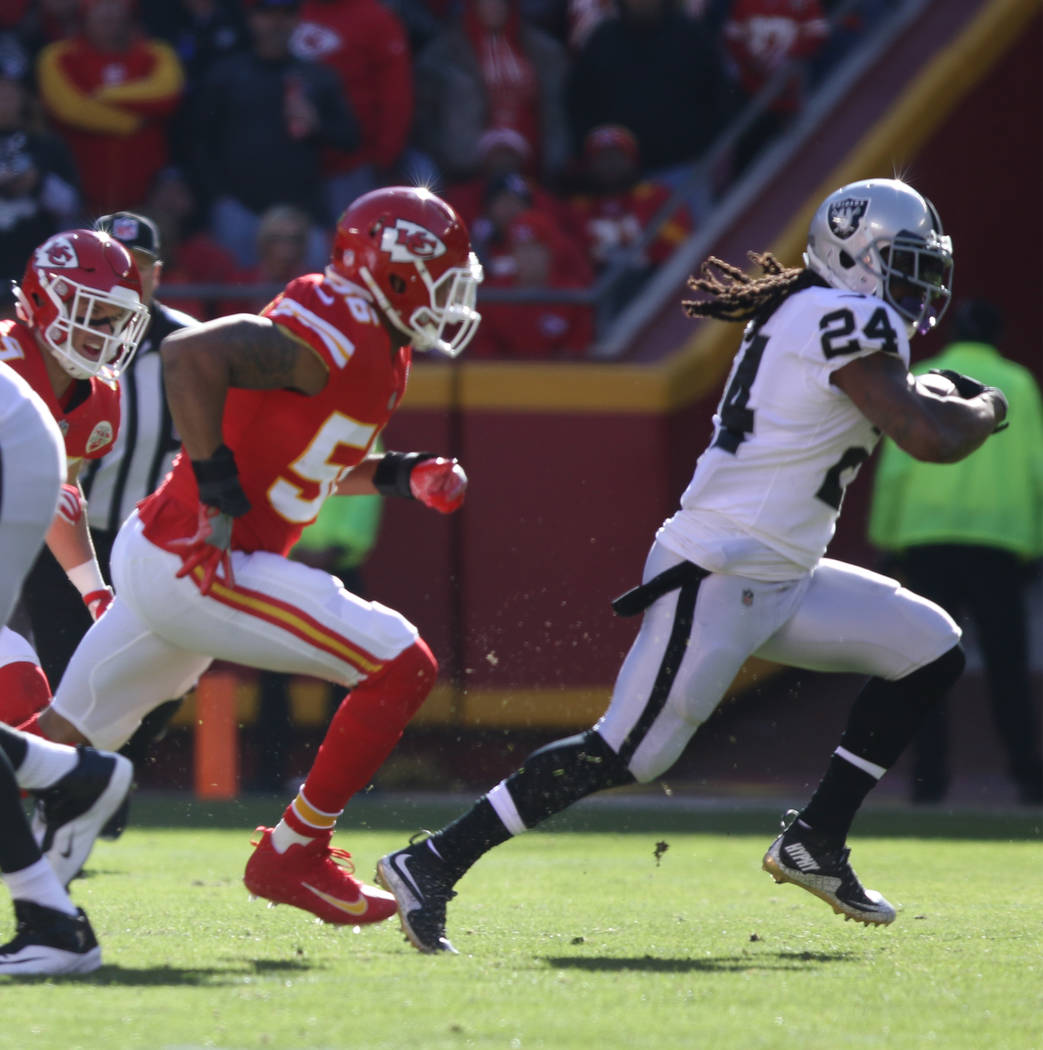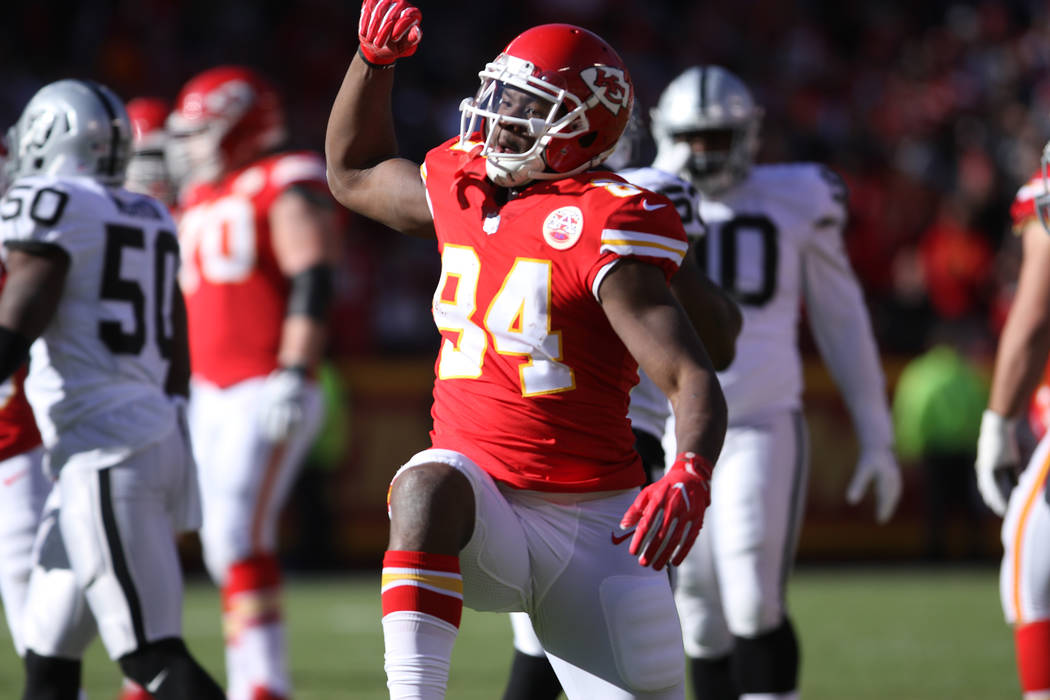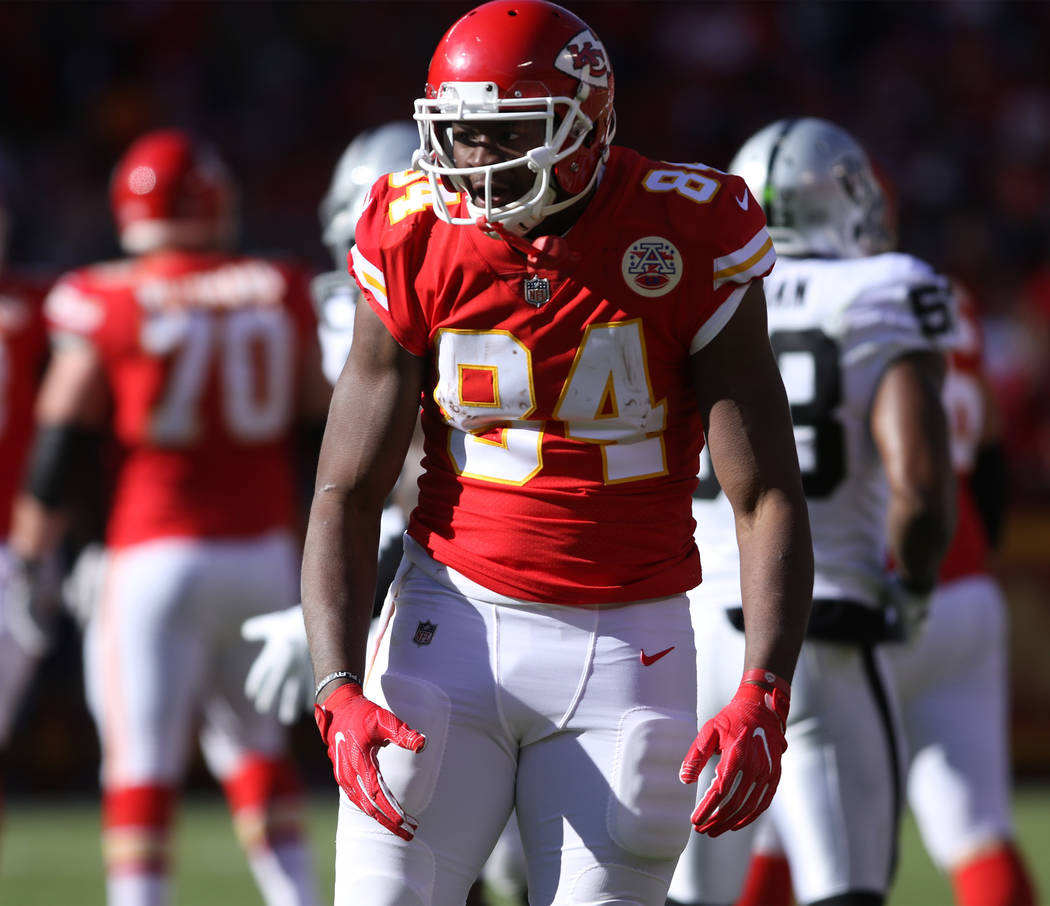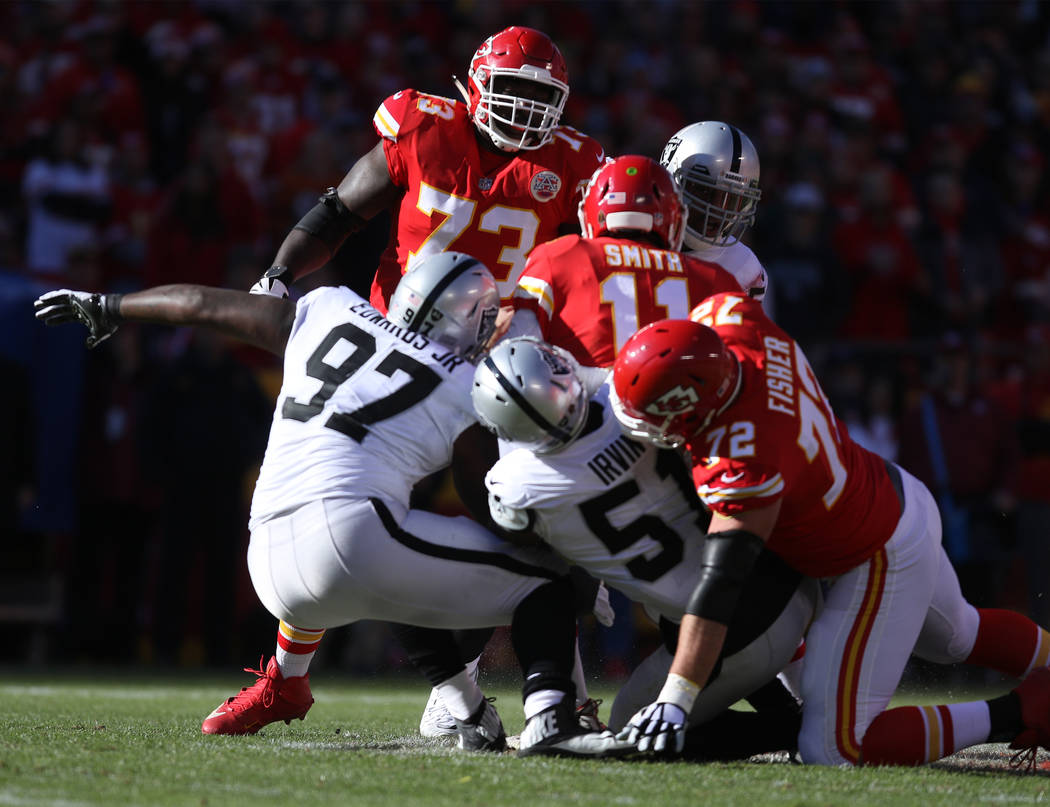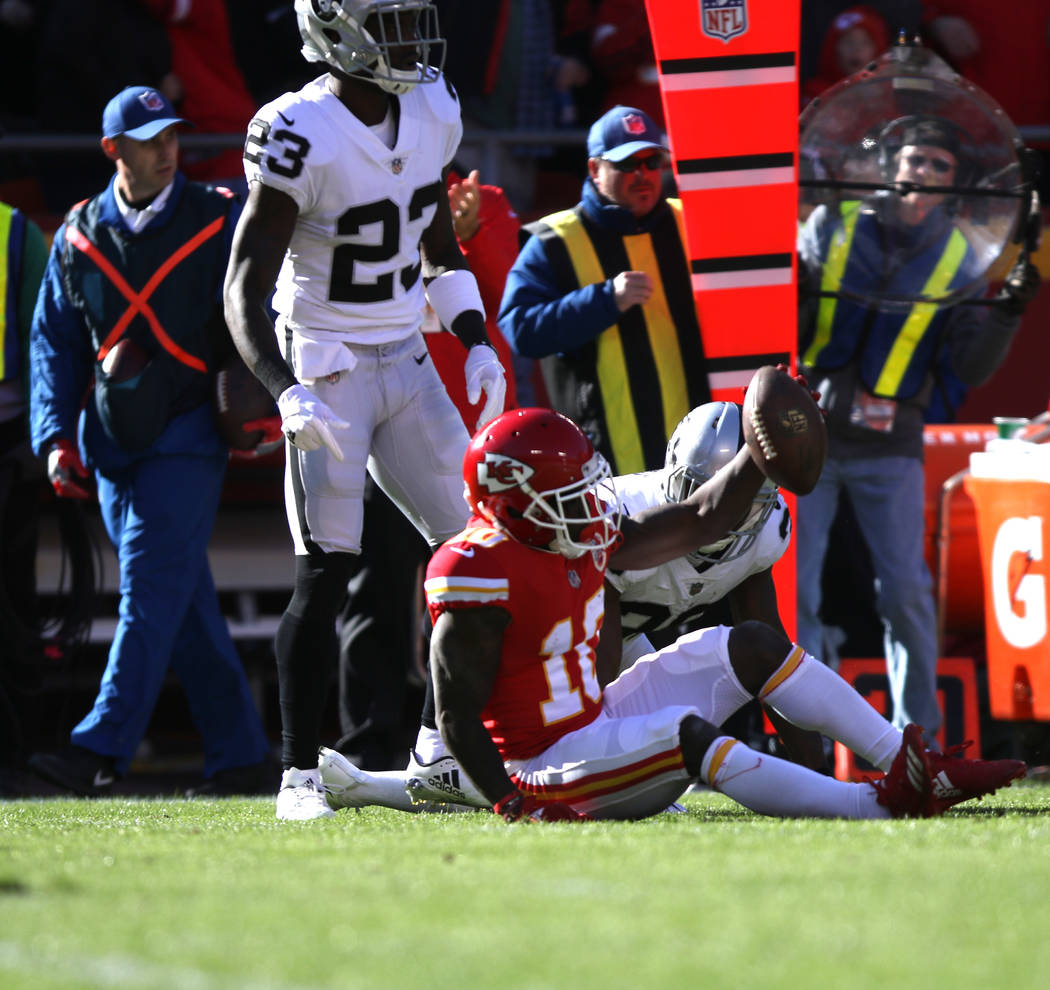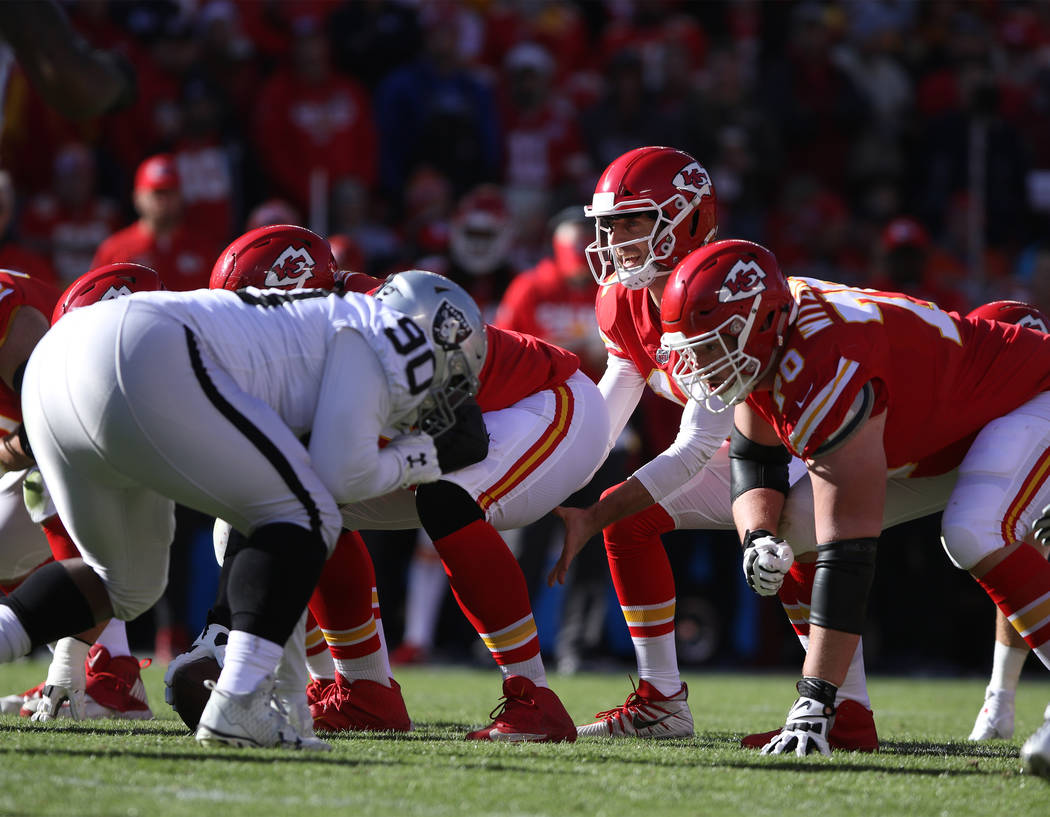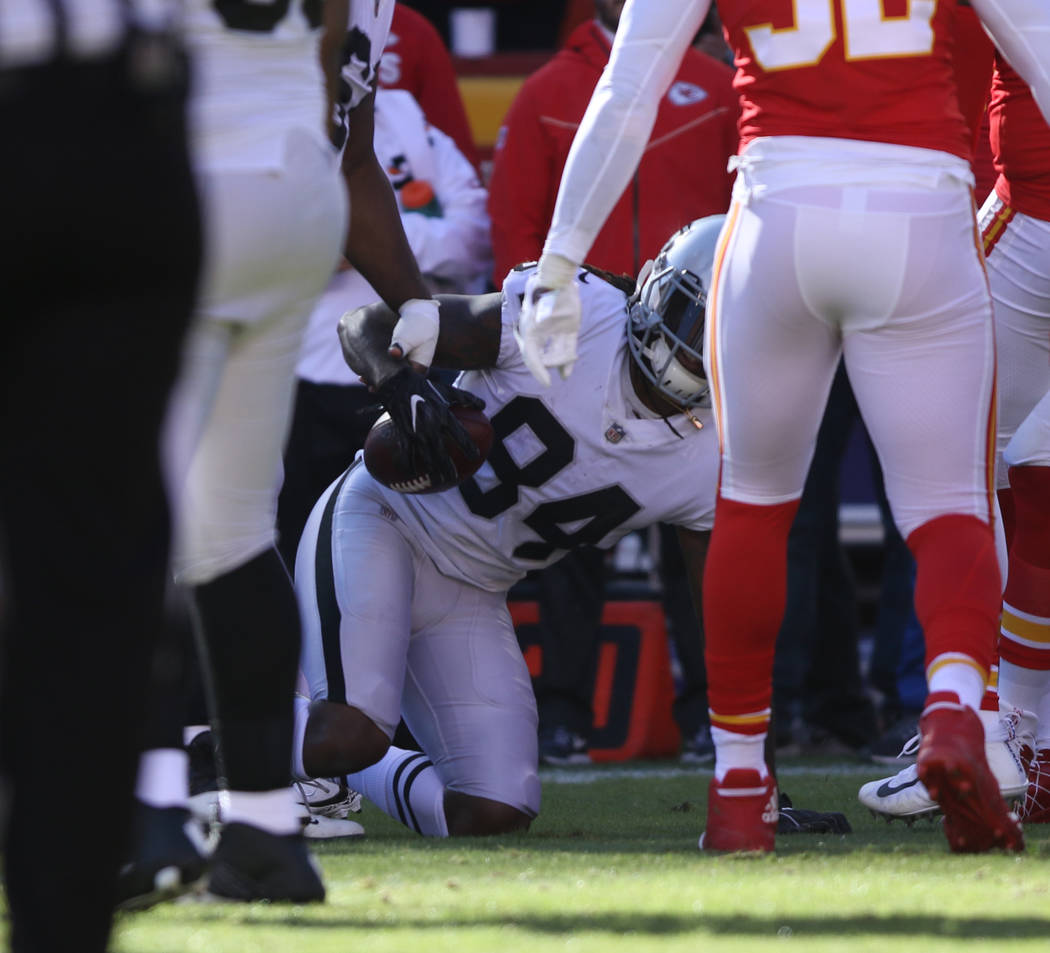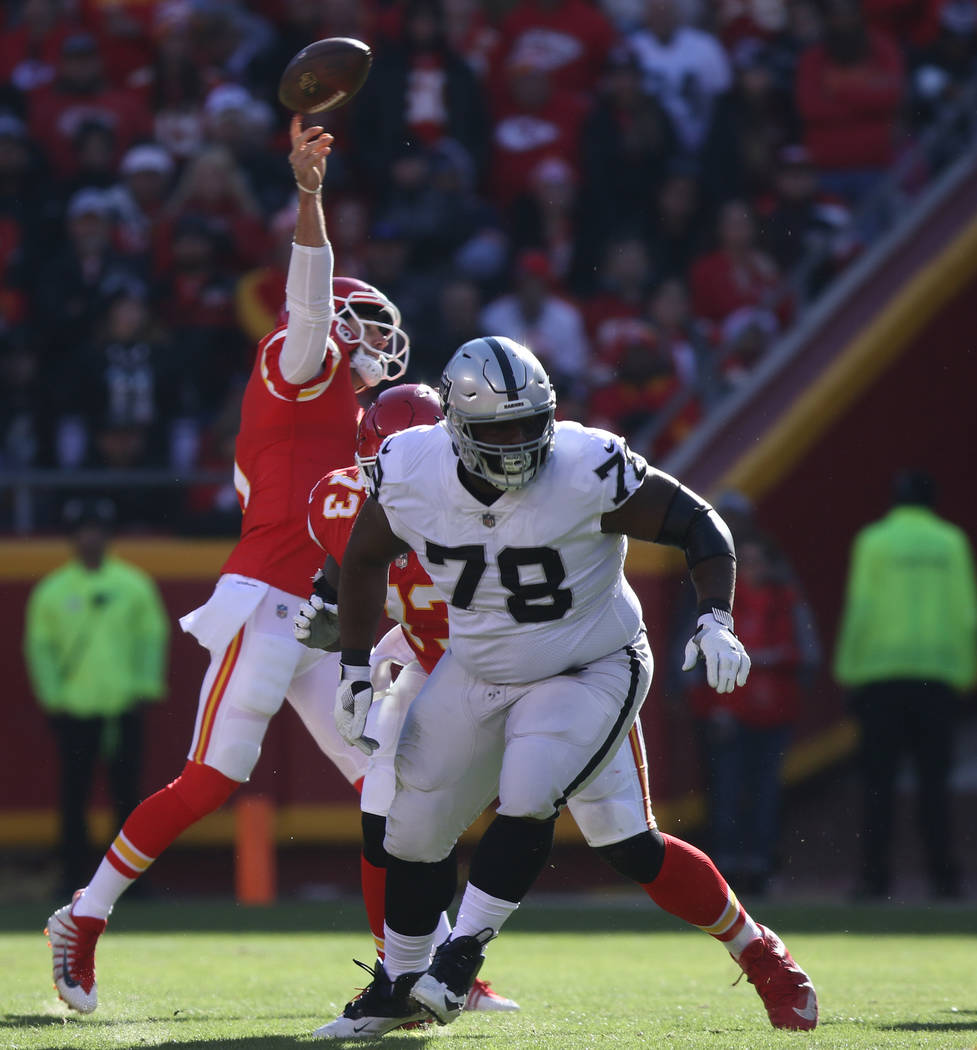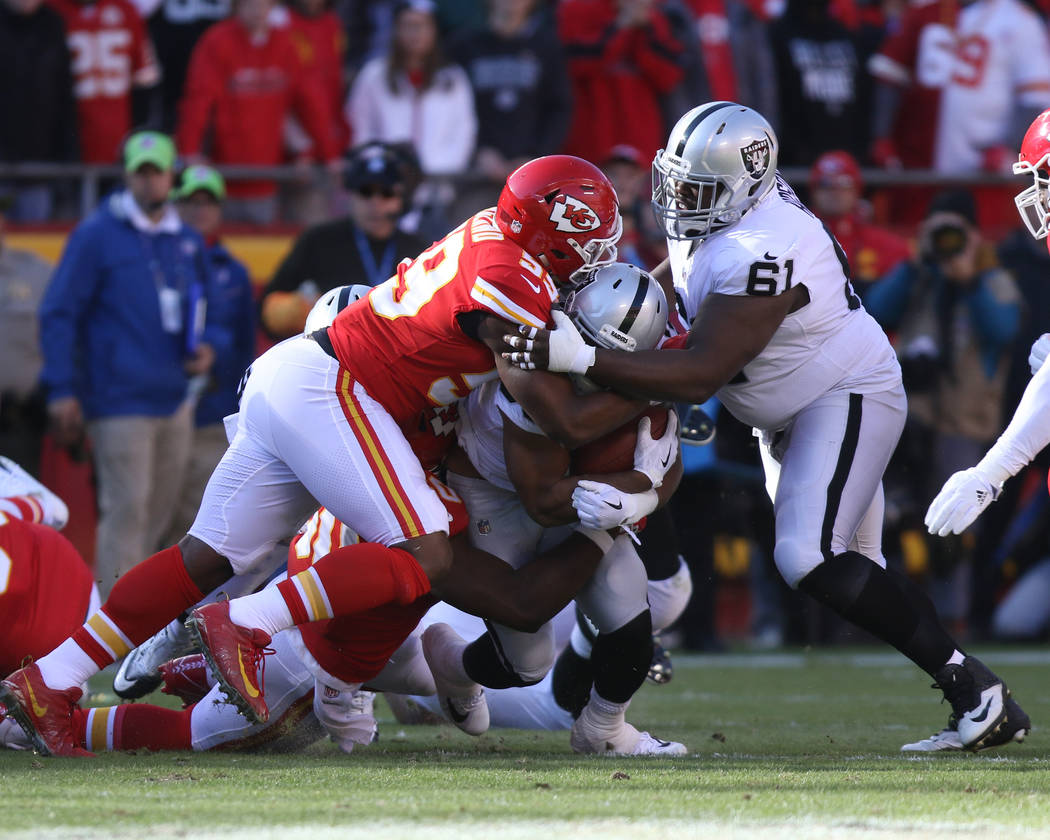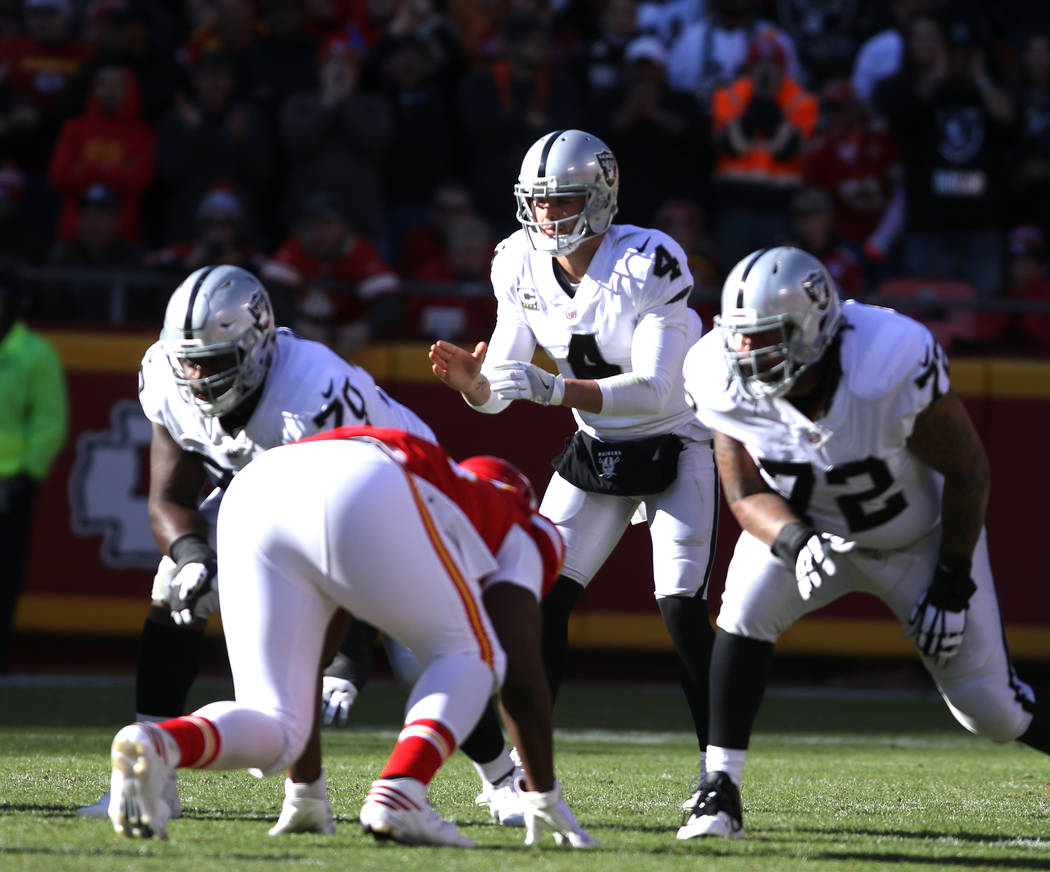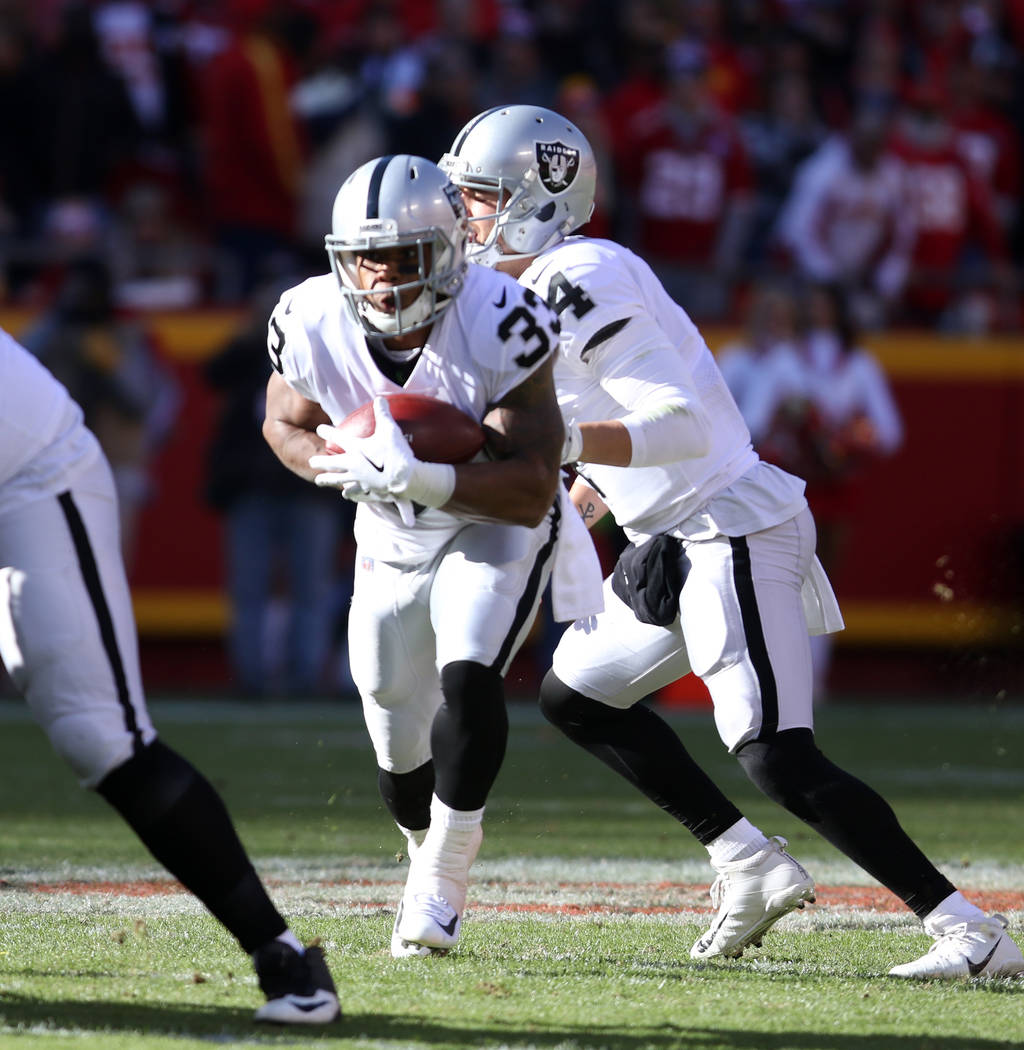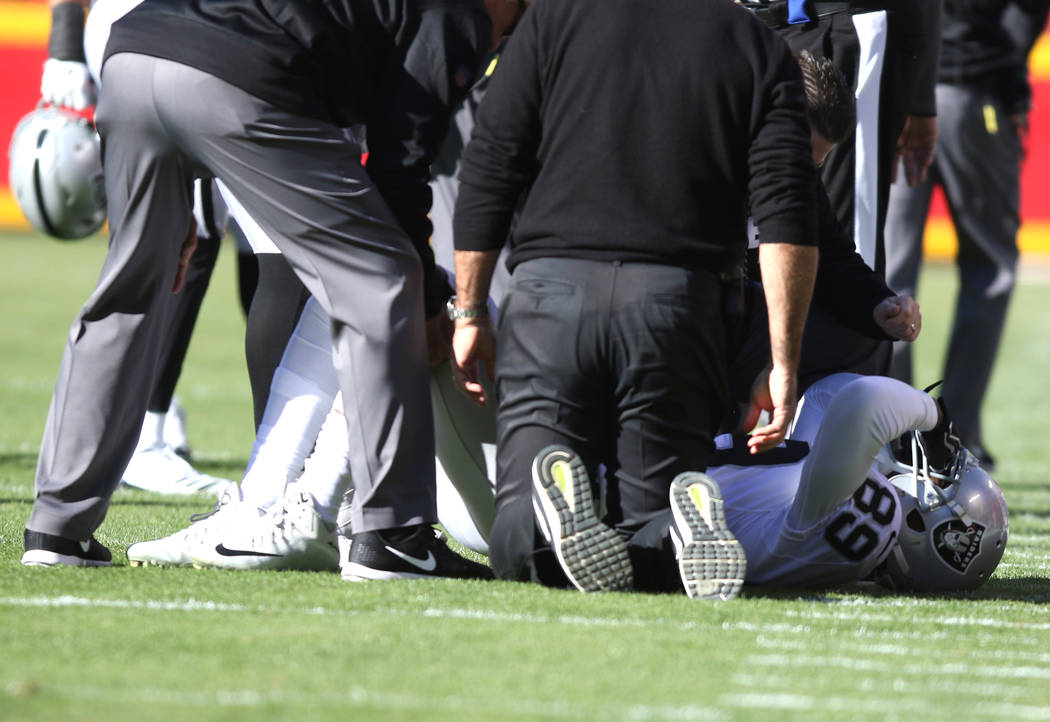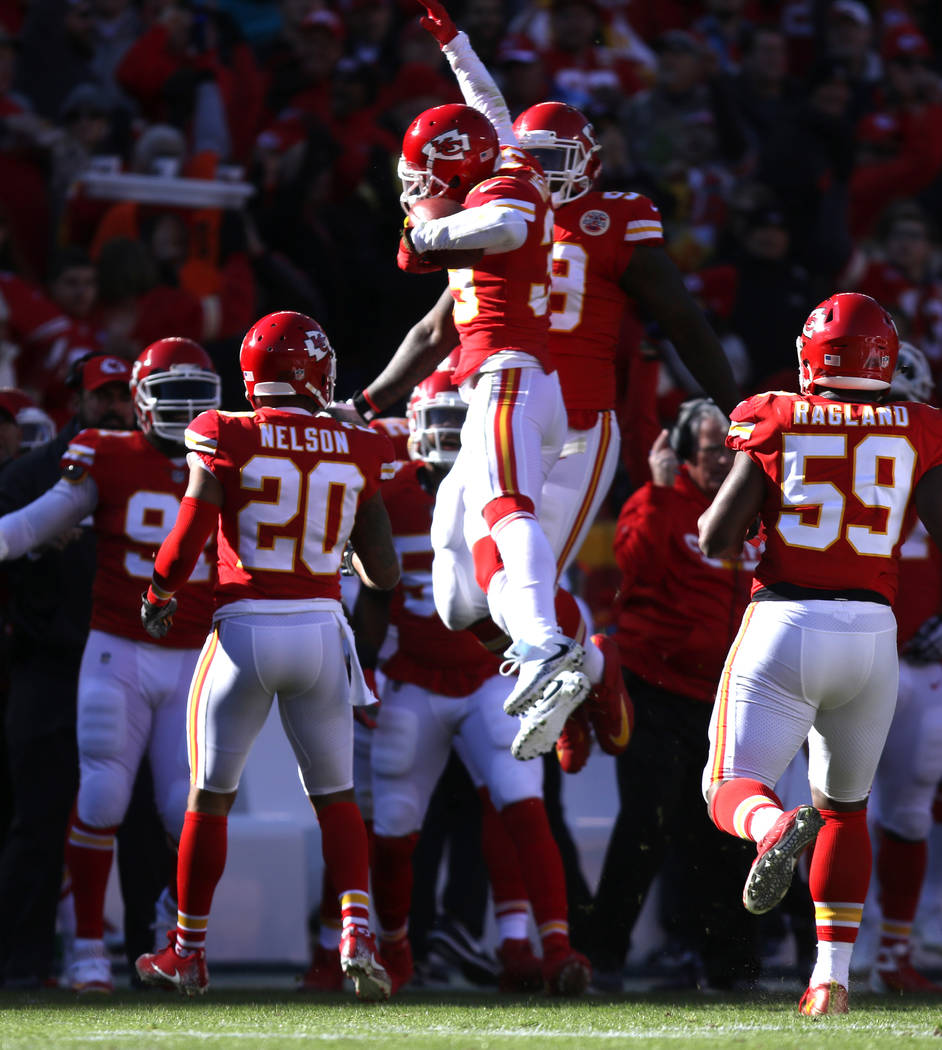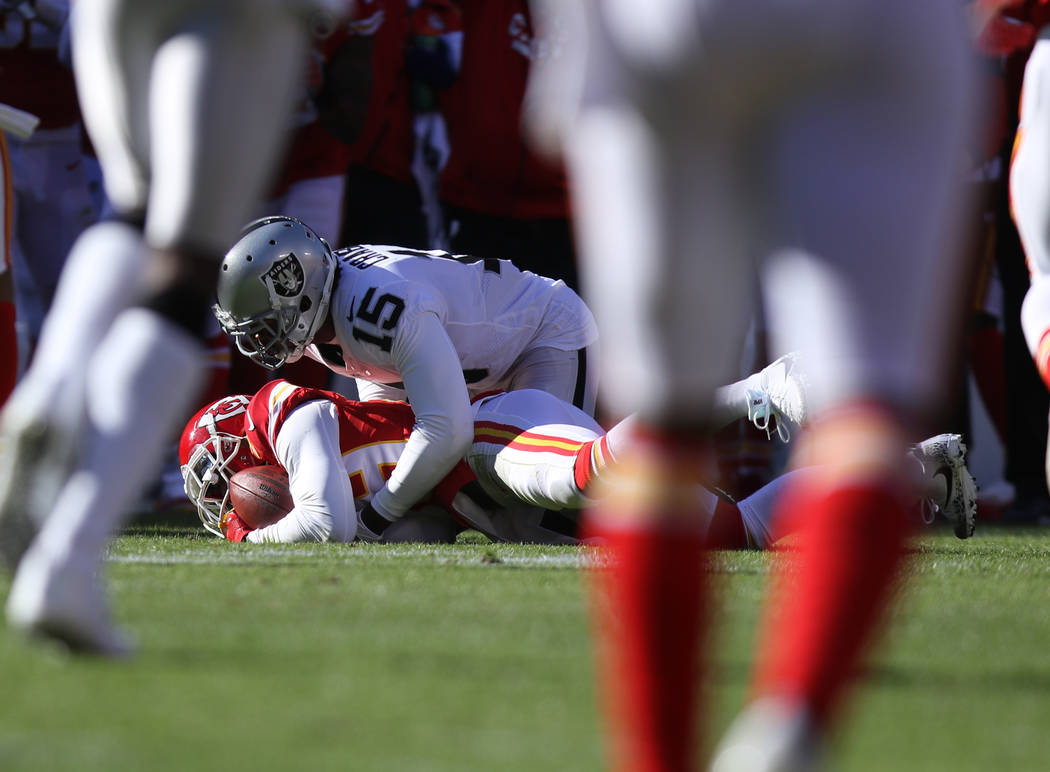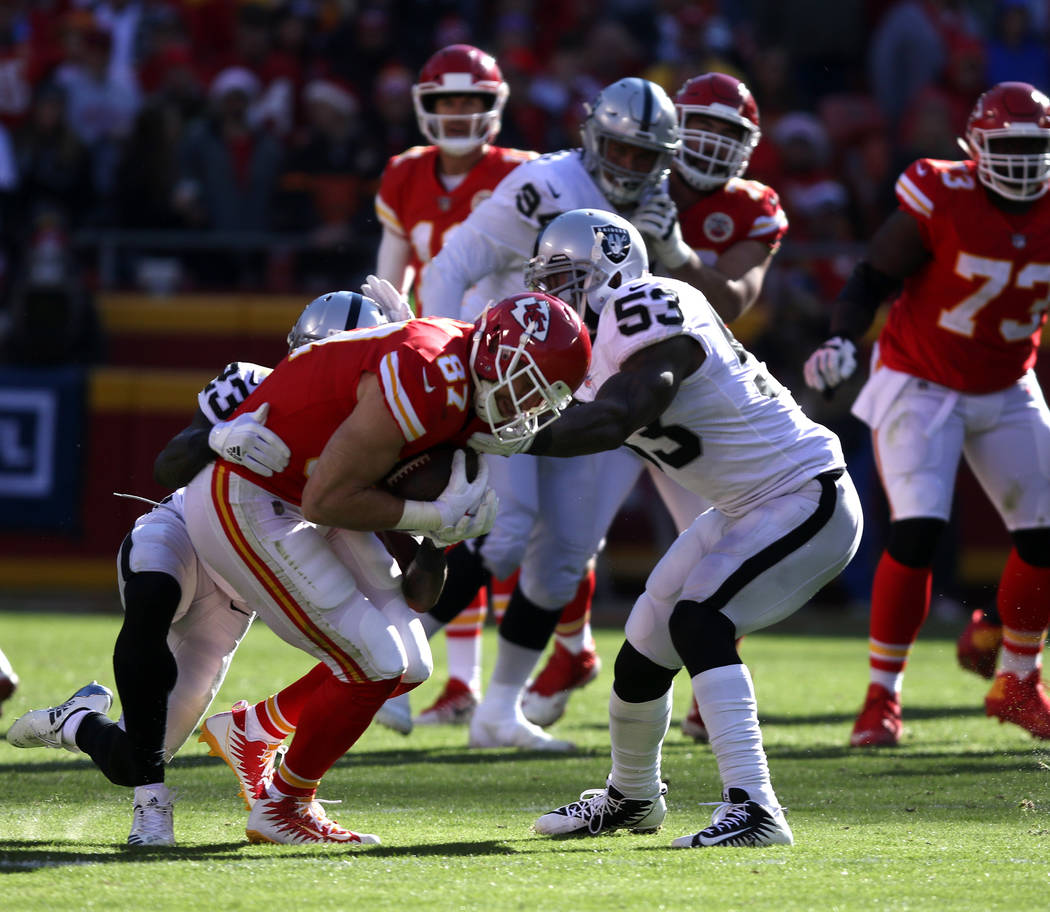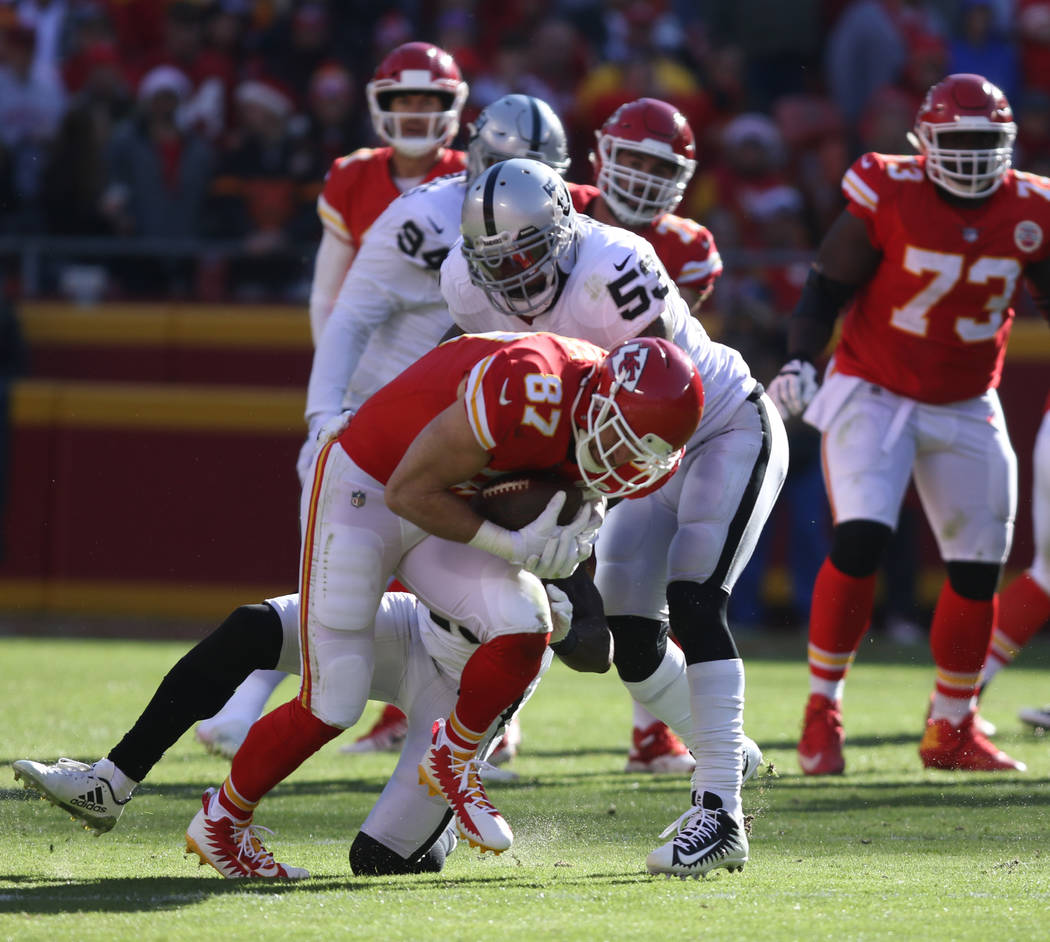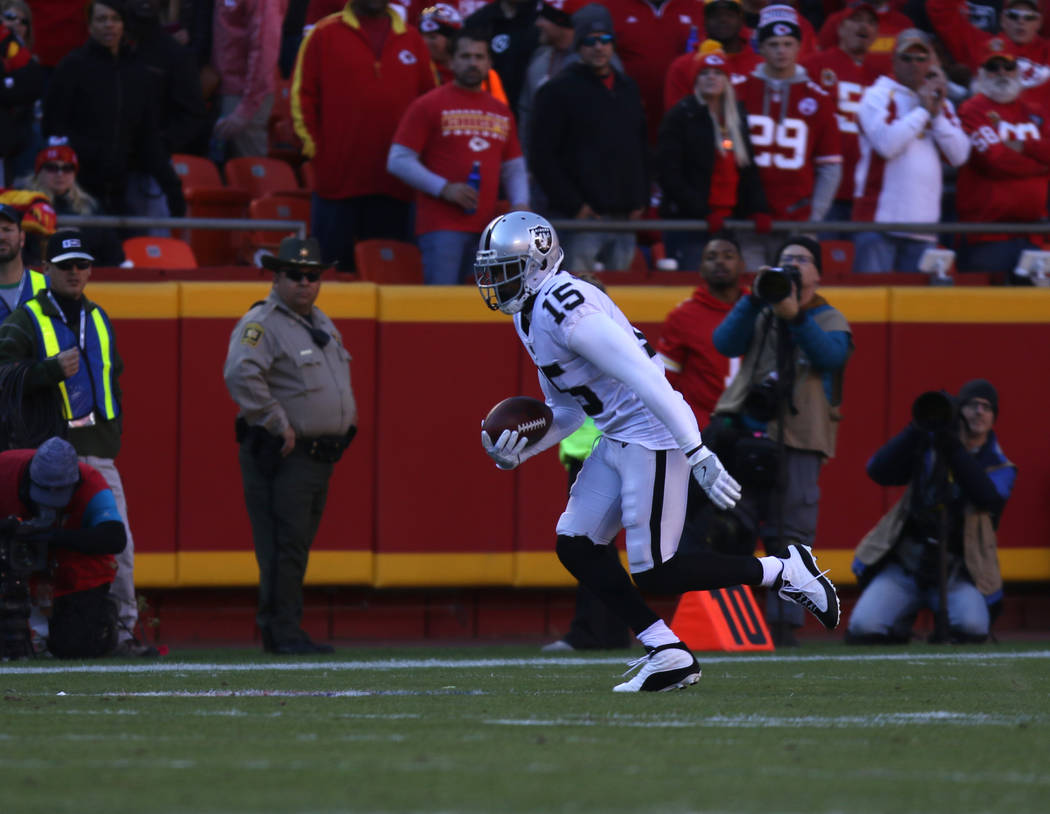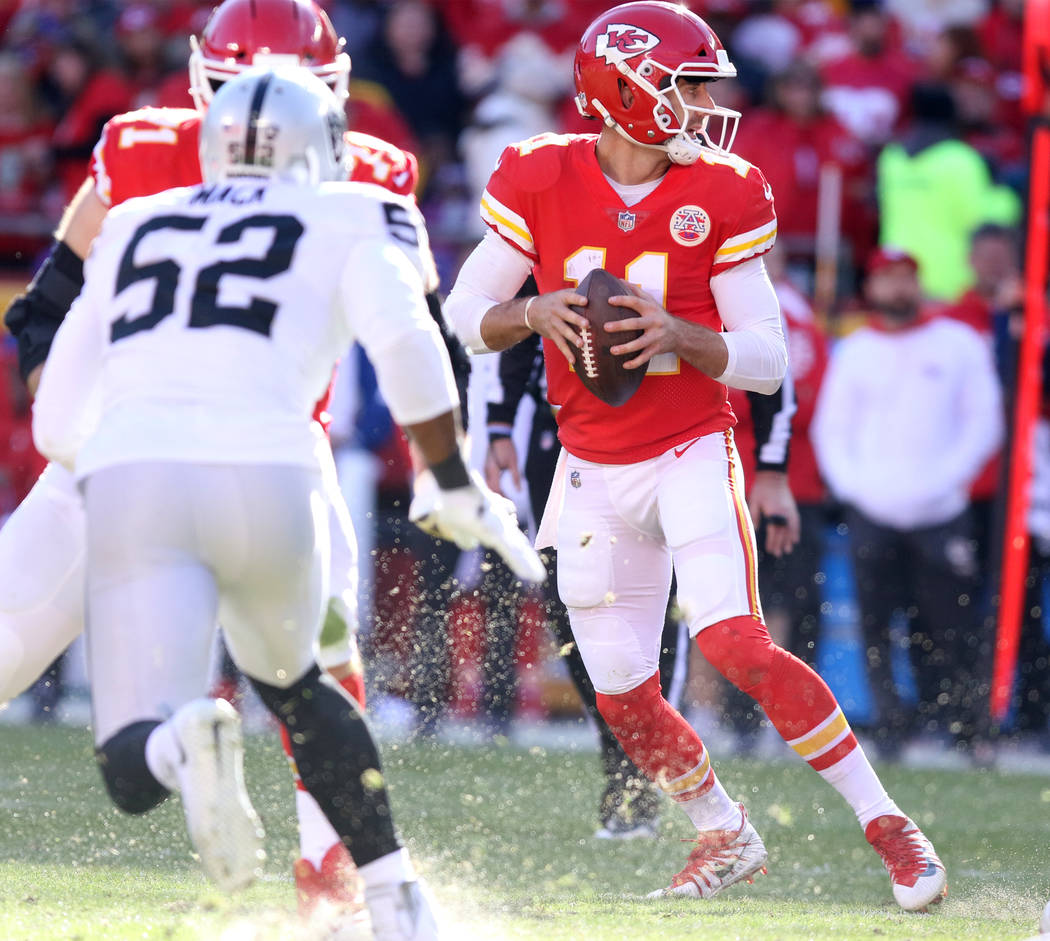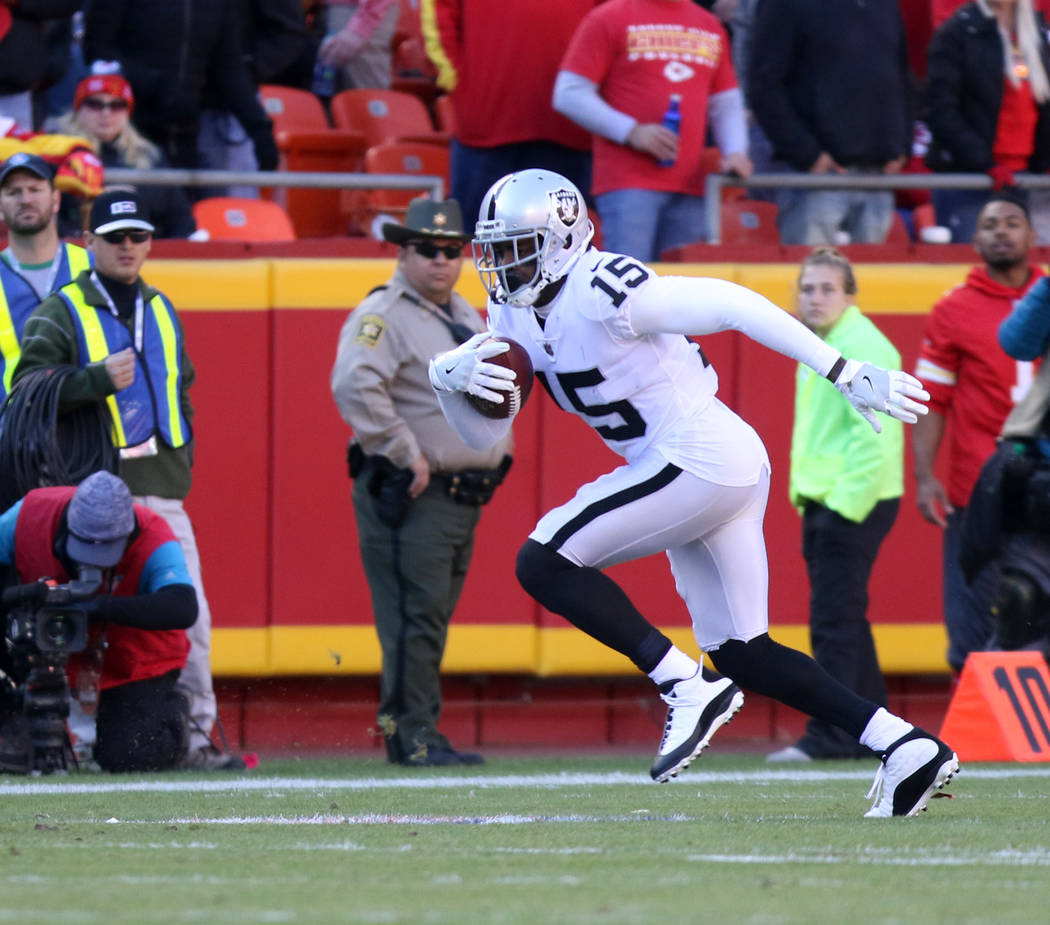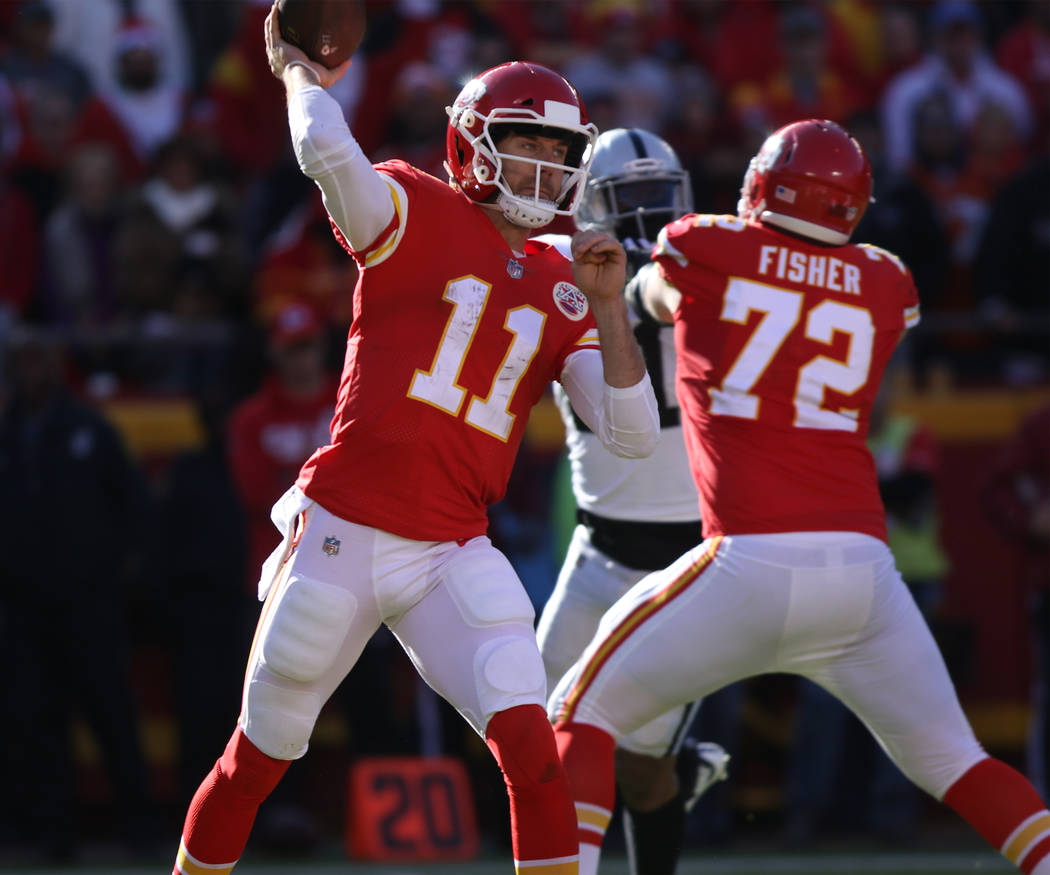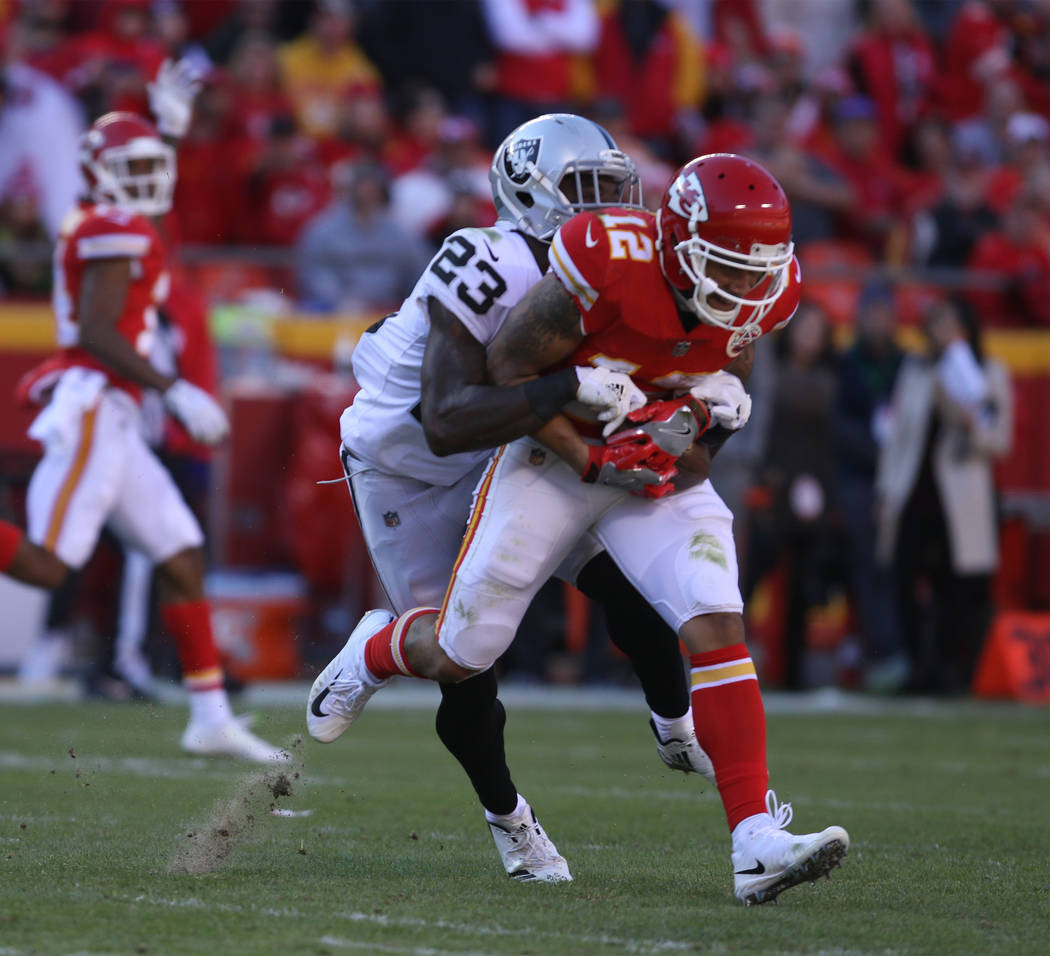 KANSAS CITY, Mo. — A playoff team does not total 68 yards of first-half offense against the NFL's 30th-ranked defense. A playoff team does not concurrently allow its opponent to score on five of its first six possessions. A playoff team, when fighting for its January life, does not fade in December.
And so Sunday, there came great clarity.
No more wondering. No more wishing. The Raiders know what they are — or, more aptly — aren't.
"I would be delusional if I said that (expletive) we just put out there was playoff-caliber football," tight end Lee Smith said. "We did not look like a team that deserves (that). … We don't deserve to be No. 1 in our division when we just went out there and (expletive) on our leg."
Quarterback Derek Carr had 11 completions on 23 passes for 69 yards and an interception entering the fourth quarter. What followed was too little, too late. The Raiders squandered three quarters of football to begin the crucial final quarter of their season, trailing 26-0 before falling 26-15 to the Kansas City Chiefs at Arrowhead Stadium.
This game was supposed to be about crunch time. Four games to go. A three-way tie atop the AFC West. The Raiders, Chiefs and Los Angeles Chargers all entered with a 6-6 record. All would face one another during what stood to be a thrilling, regular-season finish.
It was reduced to garbage time.
The Raiders went three-and-out on five of their first eight possessions. Of the three exceptions, one was a one-and-out, as wide receiver Johnny Holton fumbled on an 8-yard catch. Not until the fourth quarter did the offense earn more than 34 yards during a single drive.
That is when they livened up.
The team strung together back-to-back touchdowns in a span of 1 minute, 42 seconds courtesy of a successful Giorgio Tavecchio onside kick. When the Chiefs finally retook the field, the Raiders had an opportunity to force their own three-and-out. But on third-and-6, cornerback Dexter McDonald missed a tackle on wide receiver Albert Wilson, 1 yard short of the marker.
A playoff team shouldn't have needed that tackle.
Kansas City retained possession and chewed another two-plus minutes of clock and a Raiders timeout before finally punting. By that point, 2:39 remained. Carr resorted mainly to short passes. A deep throw to Holton then clanged off the second-year receiver's hands and into the air for an interception, a similar scene to a Nov. 19 drop-turned-interception against the New England Patriots.
That was that. Carr finished 24-for-42 with 211 yards, a touchdown and two interceptions. He played most of the day without wide receiver Amari Cooper, who exited after aggravating a left ankle injury. The Chiefs were playing without Marcus Peters, their top cornerback whom they suspended, and had lost six of their past seven games.
"I thought we had a good week of prep," coach Jack Del Rio said. "The lack of execution today in such a meaningful game was disappointing to say the least. … We really wanted this one. It was not about want-to. It was not about preparation or effort or energy. It is about execution. We did not execute well enough today."
Mathematically, the Raiders still can make the playoffs. Logically, they've squandered one too many chances.
They fell to 6-7. The Chiefs are 7-6. After a 30-13 blowout of the Washington Redskins, the Chargers are 7-6.
"Did it look like a playoff team?" Smith said. "If we win that game, we're No. 1 in our division, and we look like a playoff team. But did we look like a playoff team (Sunday)? No. Does that mean we're going to stop working hard, feel sorry for ourselves? Not the men I know. It didn't go our way today. You've got to give Kansas City credit. It's just frustrating. It's embarassing. …
"We came back out and fought in the second half. It would've been nice to have five more minutes, but that's just wishful thinking. If we had done what we should've done in the first half, then it wouldn't have mattered."
More Raiders: Follow all of our Raiders coverage online at reviewjournal.com/Raiders and @NFLinVegas on Twitter.
Contact reporter Michael Gehlken at mgehlken@reviewjournal.com. Follow @GehlkenNFL on Twitter.