Steve Wynn, MGM's Jim Murren believe stadium would spur sports growth
October 11, 2016 - 12:06 am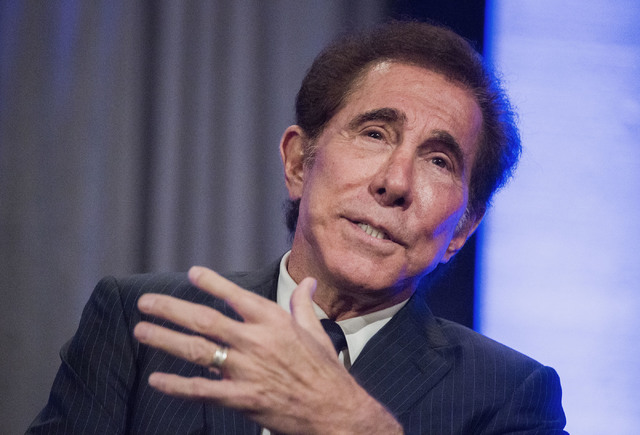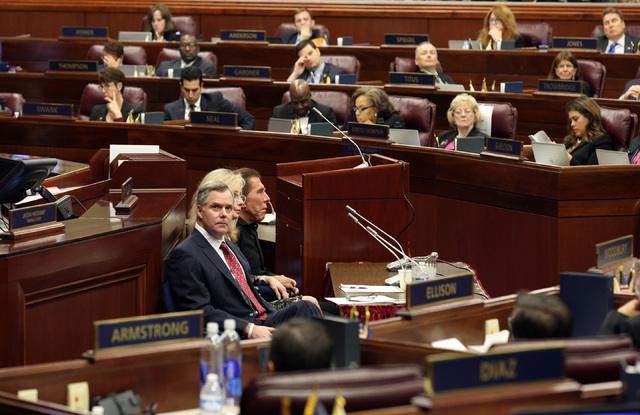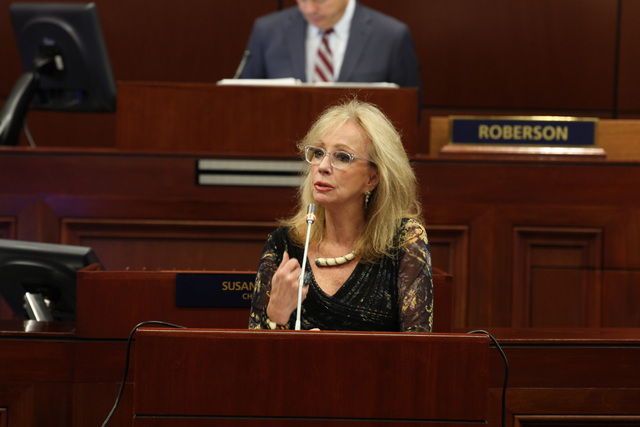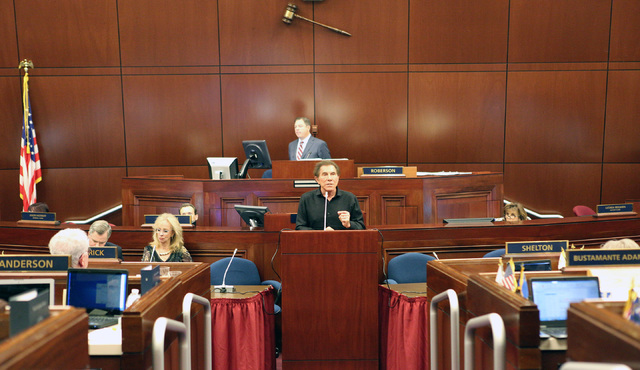 CARSON CITY — One major professional sports league has broken the ice. Jim Murren, chairman and CEO of MGM Resorts International, said Monday that he envisions the NFL and NBA following the NHL to the Las Vegas Strip in the near future.
Murren spoke during the Nevada Legislature's special session that was called by Gov. Brian Sandoval to consider public financing for a football stadium and convention center upgrades in Las Vegas. Murren and Steve Wynn, CEO of Wynn Resorts, each emphasized the importance of expanding the city's entertainment options to increase tourism and hotel occupancy rates.
Murren said a proposed $1.9 billion, 65,000-seat stadium that is expected to lure the Oakland Raiders — and become the new home for the UNLV football team — is a crucial step in lifting Las Vegas to major-league status. MGM Resorts owns T-Mobile Arena, the NHL expansion team's home ice and maybe someday the home of an NBA franchise.
"This is an exciting time," Murren said. "To bring an NFL team, how cool is that? I'm a big football fan. I'm a UNLV fan. What a great opportunity.
"I'm utterly confident we're going to get a basketball team in the next few years, and I hope it's at T-Mobile. Imagine having three of the four major sports in Las Vegas and what that will do to further our growth of our tourist economy."
In July, NBA commissioner Adam Silver said his league is not seriously considering expansion and is content with the city hosting the NBA Summer League and USA Basketball. No teams are seeking relocation now that Sacramento and Milwaukee have secured new arenas.
"The reality is we're not looking to expand at the present time. Maybe at some point down the road we'll take a look at expansion," Silver said over the summer. "We've always been positive about Las Vegas as a market."
As for the Las Vegas football stadium, owner Mark Davis will update NFL officials at next week's fall league meetings in Houston. The owners would not vote on the Raiders moving from Oakland until the January relocation committee meeting.
If financing for the football stadium wins approval from state lawmakers, Wynn's conversations with Dallas Cowboys owner Jerry Jones and New England Patriots owner Robert Kraft convinced him the NFL will vote for the Raiders' relocation to Las Vegas, he said.
"I have no right to speak for the NFL on or off the record," Wynn said before reassuring reporters that the required 24 of 32 owners would vote in favor of Las Vegas. "Jerry Jones and Robert Kraft have told me the NFL is ready to do it. I personally believe if we lose this opportunity it will be one of the most heartbreaking mistakes we can ever make."
Terms of the stadium proposal — approved unanimously Sept. 15 by the Southern Nevada Tourism Infrastructure Committee — require a $750 million public investment in the form of a Clark County hotel room tax in addition to contributions of at least $650 million from the family of Las Vegas Sands Corp. Chairman and CEO Sheldon Adelson and $500 million from the Raiders.
Murren said he's confident Las Vegas' population base of nearly 2.5 million and its magnetizing effect on tourists will assure the city can support multiple major league franchises. MGM Resorts executives have warmed up to the stadium plan over the past year, Murren said, and he shared Wynn's opinion that not voting for the stadium plan would be a mistake.
"It would be just tragic, really," Murren said. "Why not? What could possibly be a valid reason? We know this state thrives on innovation, it thrives on reinventing itself, and we need to continue to diversify. This will bring more jobs, more diversity to the economy. This is exactly what these room taxes were designed to do many, many years ago, and that's why I'm so supportive of it.
"What's good for Las Vegas is good for MGM Resorts, and we definitely do believe that. We need to continue to expand and improve our community. We recognize if we get more folks to town, we all benefit. Now that I know the deal terms, I'm far more supportive than of a vague idea of a year ago. It's a much better than a vague idea that had open-ended liability."
Murren said he envisions professional soccer coming to Las Vegas in addition to college basketball events such as the NCAA Tournament. He said MGM representatives have had "preliminary" discussions about NCAA games at T-Mobile Arena, but he said a Final Four would need to be staged at the football stadium.
"Let's be honest here: Sheldon Adelson, this is a legacy project for him," Murren said. "He's investing hundreds of millions of dollars. It's a poor return on investment. He can't be doing it for the money."
When asked why a billionaire such as Adelson is asking for public money to help finance the project, Wynn defended the motives of Adelson and Davis.
"The billionaire is performing a public service in this case," Wynn said. "I have to say Sheldon is being extremely unselfish by doing this. The return on his investment is minuscule. And I'm his competitor, and I don't need to throw bouquets at Sheldon. This is an act of public service. This is not a billionaire getting a break."
As for Davis, Wynn said the Raiders owner wants to honor his late father, Al Davis.
"A young man like Mark wants to make sure the team is secure in his family," Wynn said. "His whole motivation is this stadium gives him a financial posture stronger than Oakland, and that will mean he will have no real threat of losing the team. He's trying to make sure he can own the team forever. It's his father's legacy."
The Review-Journal is owned by the family of Las Vegas Sands Corp. Chairman and CEO Sheldon Adelson.
Contact reporter Matt Youmans at myoumans@reviewjournal.com or 702-387-2907. Follow on Twitter: @mattyoumans247
RELATED
Nevada lawmakers debate details of proposed Raiders stadium in Las Vegas