3 takeaways from Day 6 of Raiders training camp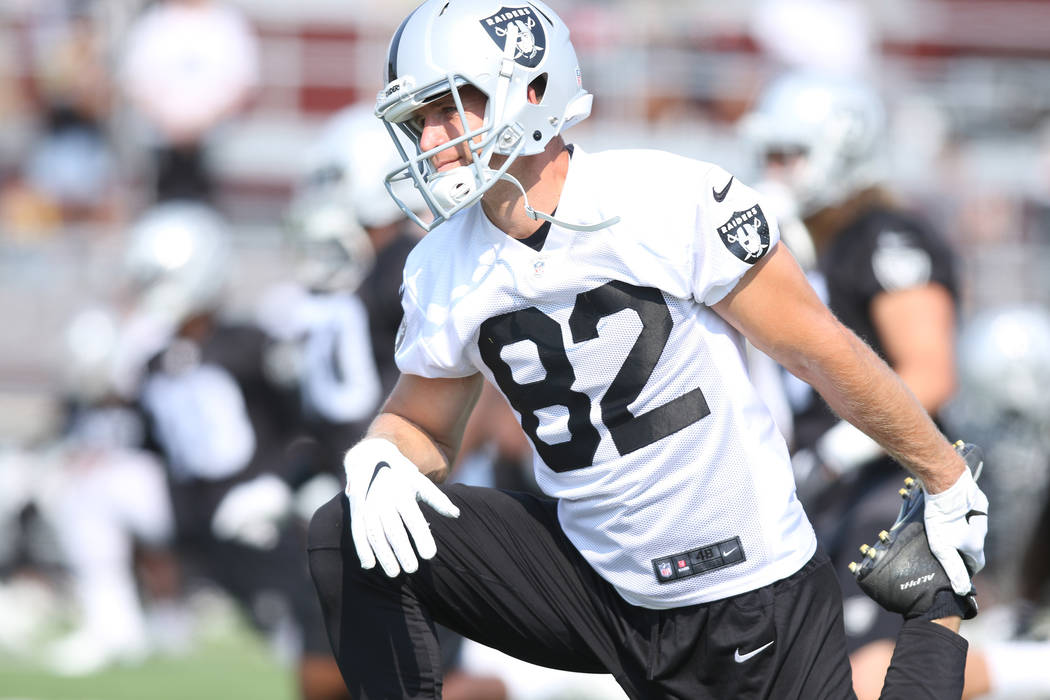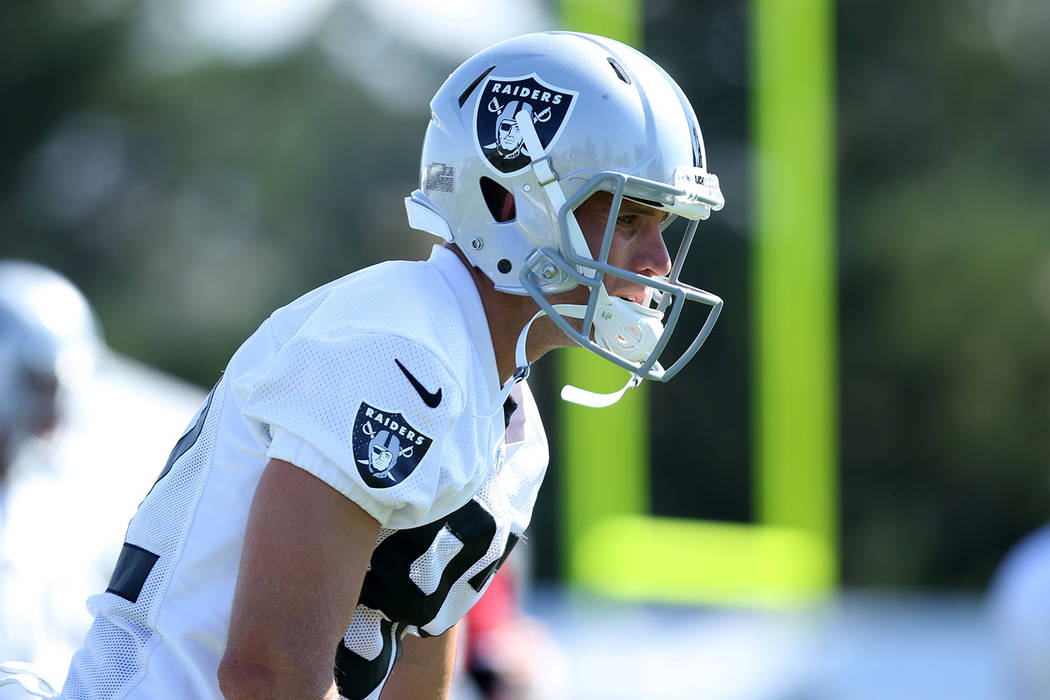 NAPA, Calif. — Three takeaways from Day 6 of Raiders training camp:
Nelson still has it
Jordy Nelson caught a Derek Carr pass over the middle Thursday, turned the corner and separated while sprinting another 20-plus yards for a touchdown. A day earlier, he drew safety Tevin Mitchell to bite underneath and ran behind the secondary for an easy deep score.
It is early.
But this is what the Raiders believed they were getting in March.
Nelson, 33, continues to defy his age here in training camp. The former Green Bay Packers wide receiver signed a two-year, $14.2 million contract. He's provided off-the-field leadership while demonstrating he can be someone Carr can rely upon this fall.
Carr is impressed. He said Thursday that, based on watching Nelson, "you'd think he was in his 20s."
"He doesn't slow down," Carr said. "Obviously, with a guy his age, everyone would think, 'Oh man. He'll be a little sore.' Whatever. I mean, the guy will sit out here and stretch until everyone is gone. The guy will sit out here and make sure he feels good mentally and physically until everyone leaves.
"The thing about Jordy, obviously, is he can play football. I think we all saw that. In the past two days, we've seen him take it over the top, and we've seen him catch a little sail route or whatever for about 20 and take it 60 and not get touched. We've seen him go across the middle. We've seen him play football."
Jackson appears OK
Specifics were not immediately available, but indications were positive Thursday for Gabe Jackson.
The Pro Bowl right guard exited an 11-on-11 drill during the final hour of practice. Jackson was able to walk off the field under his own power. Denver Kirkland stepped in and finished in his place.
Jackson's status will be monitored for the remainder of the week.
The Raiders next practice Friday at 9:15 a.m.
Matched it
Giorgio Tavecchio had a nice showing Wednesday morning.
A day later, so did Eddy Pineiro.
The undrafted rookie made four of six field goals Thursday in the Raiders' daily field-goal set, including a 51-yard field goal. The production matched Tavecchio exactly, as the two continue to alternate field-goal work between each day. Their competition for the kicker job is expected to continue into the preseason.
More Raiders: Follow all of our Raiders coverage online at reviewjournal.com/Raiders and @NFLinVegas on Twitter.
Contact reporter Michael Gehlken at mgehlken@reviewjournal.com. Follow @GehlkenNFL on Twitter.