3 takeaways from Raiders' preseason road loss to the Cowboys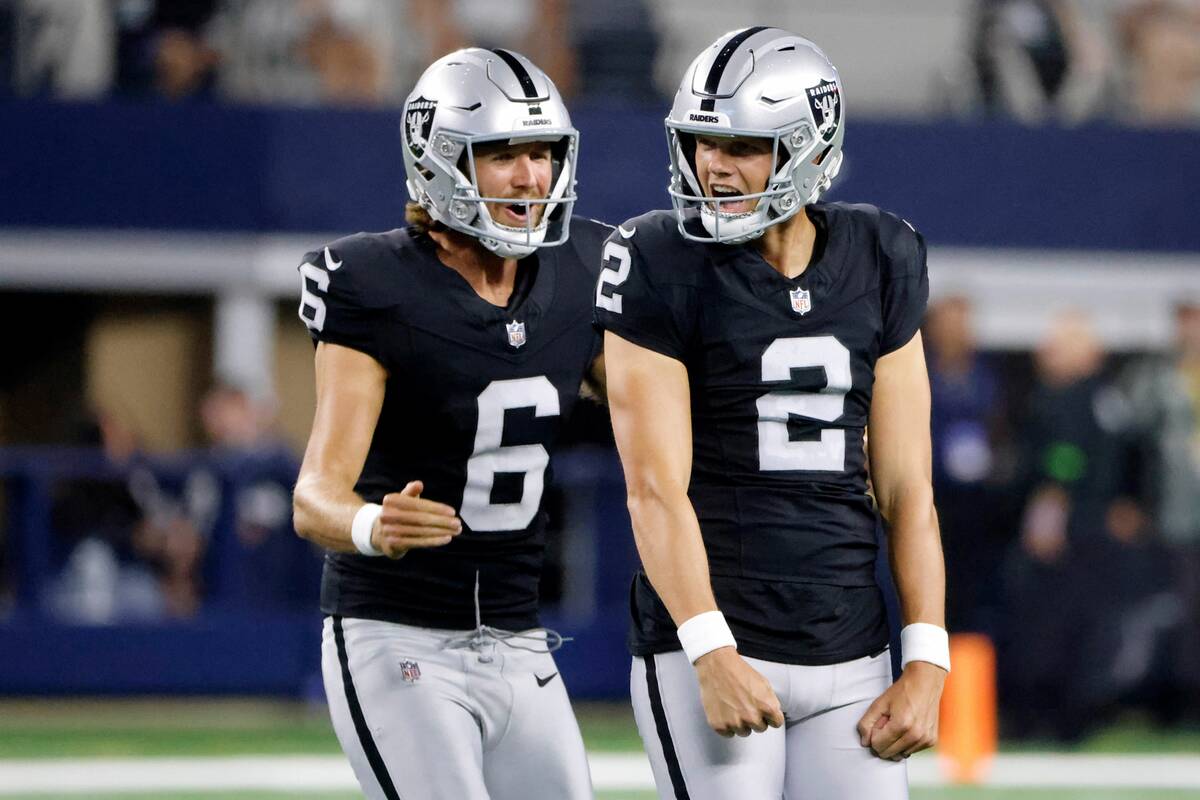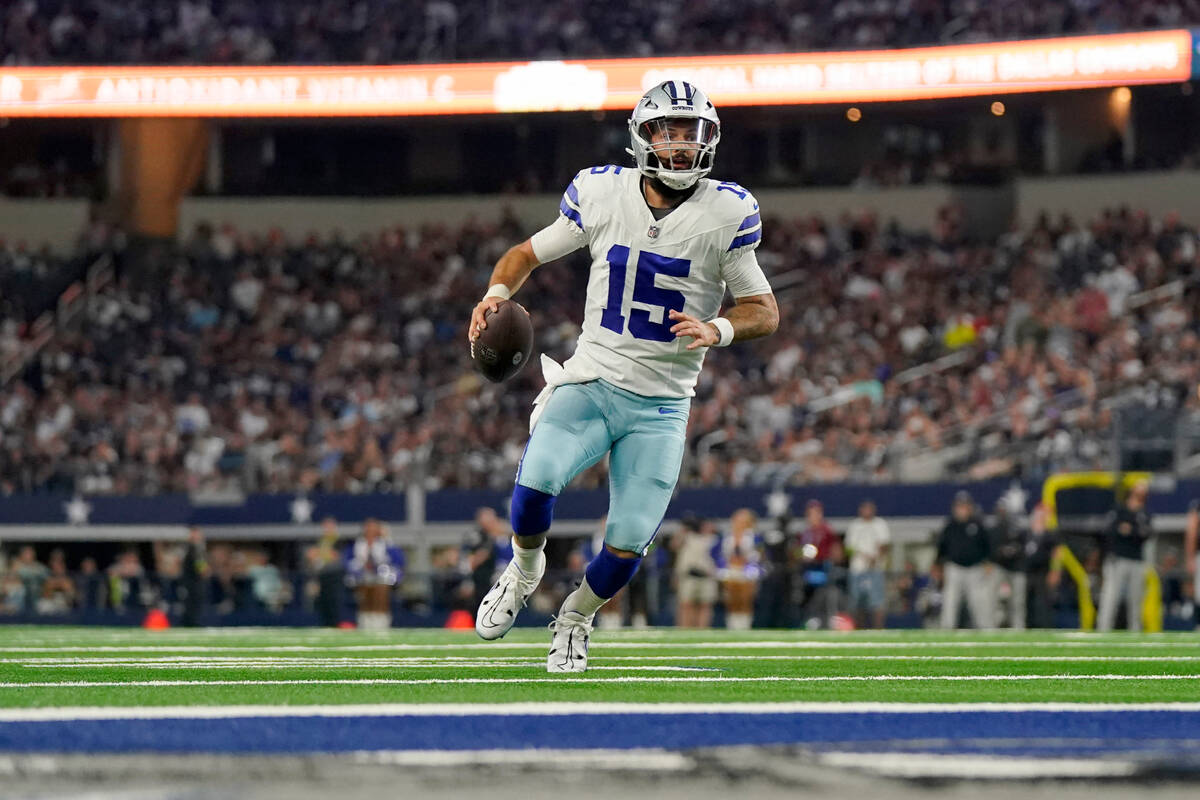 Three takeaways from the Raiders' 31-16 loss to the Cowboys in Saturday's preseason game at AT&T Stadium in Arlington, Texas:
1. Mixed results for top pick
First-round pick Tyree Wilson saw his first action of the preseason Saturday night.
It's far too soon to make any judgments.
There were certainly flashes of what made Wilson such an intriguing prospect coming out of Texas Tech and the No. 7 overall pick in the draft.
His length was evident by how noticeable he was each time he lined up on the end of the defensive line, and Wilson showcased his ability to dominate on his way to the quarterback by overwhelming his way through an offensive tackle and pushing him all the way back into Will Grier on one rush in the first quarter.
But on that same play, Wilson lost sight of Grier and allowed him to escape the pocket and negate the impact of the highlight-reel pass rush. While Wilson didn't make the play, his speed and brute strength had to be exciting for the Raiders to see, and it's the kind of play he may be able to learn from going forward.
Wilson allowed his eyes to get a bit too big on the next play and pinched too far, allowing Grier to break contain and get outside the pocket for his first touchdown run of the day.
Those plays followed Wilson's first game rep as a Raider, which saw the Cowboys run right at him for a big gain to the left.
While Wilson's most explosive play was the aforementioned pass rush, his most productive came on the first drive of the next possession when Wilson was able to fight off a block to the middle of the line and disengage to make his only tackle of the game for a 2-yard gain.
The rest of the drive for Wilson mostly involved being negated by solid blocking and quick-hitting plays. He was able to play 14 snaps.
It was a relatively uneven performance for Wilson, but he did show positive signs. And most importantly, he played.
"We're just trying to get him gradually ramped up," general manager Dave Ziegler said on the broadcast. "He hasn't played a game since November of last year. It looked like he did some good things. I saw him power the tackle one time. His conditioning is still something we need to work on, which isn't a surprise. He hasn't had a lot of time on the practice field. But good to get him out there, good for him to get a little taste of what NFL action is like, and we're excited for that."
2. Streak is over
Coach Josh McDaniels suffered his first preseason loss as coach of the Raiders after starting 6-0.
It wasn't the fault of his All-Pro specialists.
Daniel Carlson went 3-for-3 on field goals, including a 62-yarder that cleared with plenty of room to spare.
The feat was made even more impressive because the snap was high on the play, so fellow All-Pro AJ Cole had to reach up and secure the ball before putting it down for Carlson. That type of exchange can also throw off the timing of the operation, but the duo is so well-practiced that they pulled it off without issue.
Carlson also made a ho-hum 50-yarder.
He said that McDaniels, a high school kicker, had indicated before the game his career-long was 58 yards, so the coach said he would give his kicker a chance to break that record if the opportunity came up in the game.
It did and Carlson made good on the chance, but made sure to clarify that McDaniels got to kick his off a block, so it wasn't quite as difficult.
3. Decision time
Saturday marked the final chance for players on the roster bubble to state their case to make the team.
Ziegler, McDaniels and the rest of the decision-makers will need to cut the 90-man roster down to 53 by Tuesday and then start putting together a 16-man practice squad.
Several players believed to be on the bubble did their best to make the decision difficult, as most of those who saw action were either rookies or those fighting for a spot.
Wide receiver Kristian Wilkerson busted out with 10 catches for 122 yards in a fantastic performance. On the defensive side, Amik Robertson put some very good coverage reps on tape.
They weren't alone, and the discussions about their future, and that of many other players, will begin as soon as the flight home.
Ziegler said versatility and special teams will be major factors for players on the bubble, but several voices will be heard before the decisions are made.
"We'll get on the plane and kind of work through the game," he said. "We have some conversations teed up in each position group, different questions we want to have answered, both from this game and looking back at the whole preseason. We'll start to narrow those things down tomorrow, and then we're going to have to start making some cuts here."
Contact Adam Hill at ahill@reviewjournal.com. Follow @AdamHillLVRJ on X.