Amari Cooper, Raiders look to finish season on high note
December 22, 2017 - 5:53 pm
Updated December 22, 2017 - 5:53 pm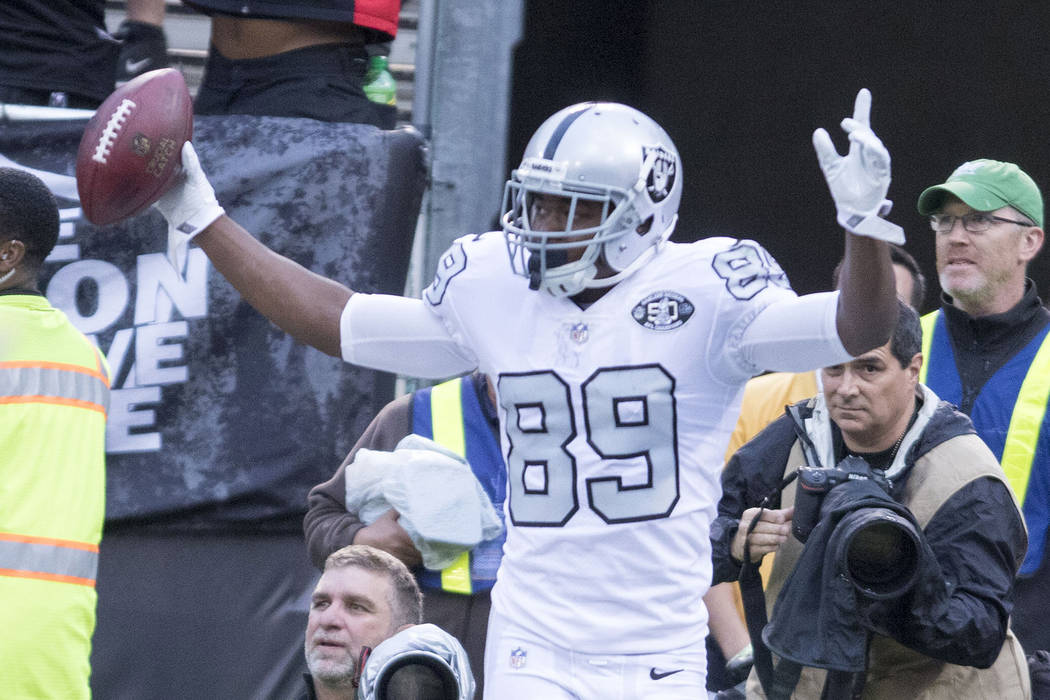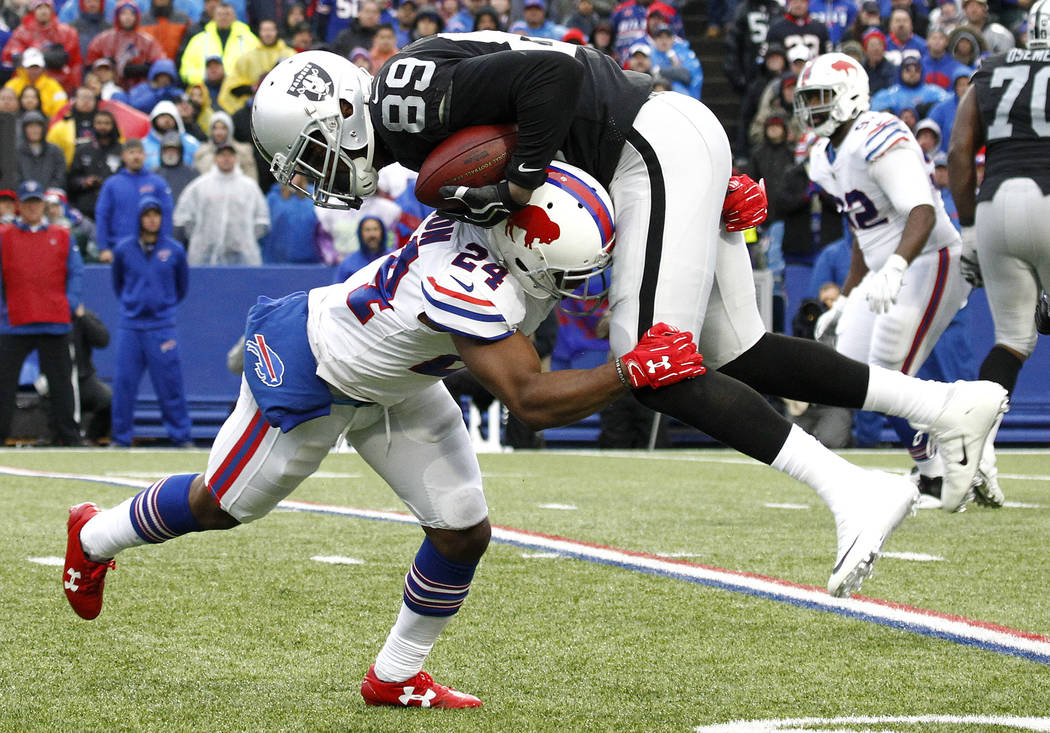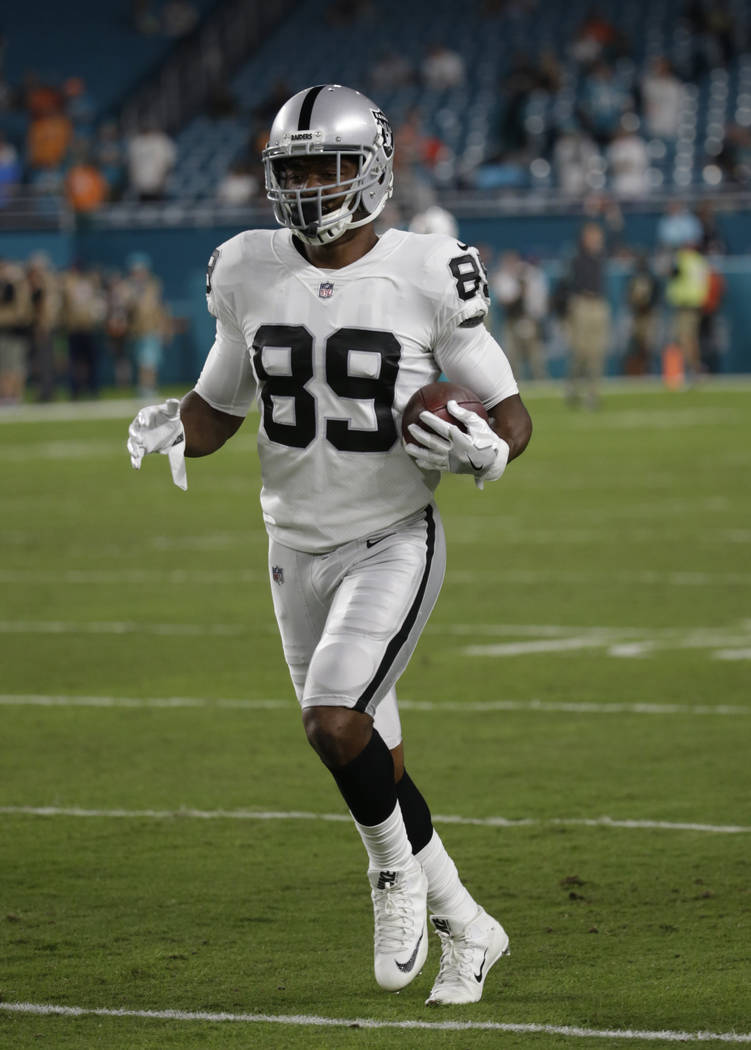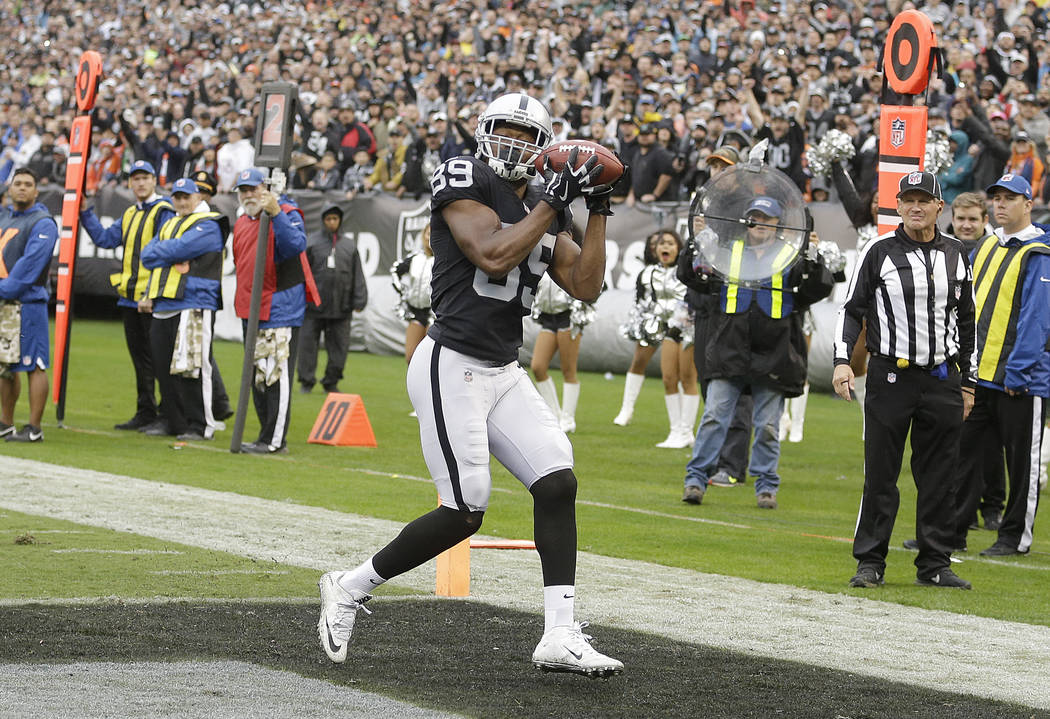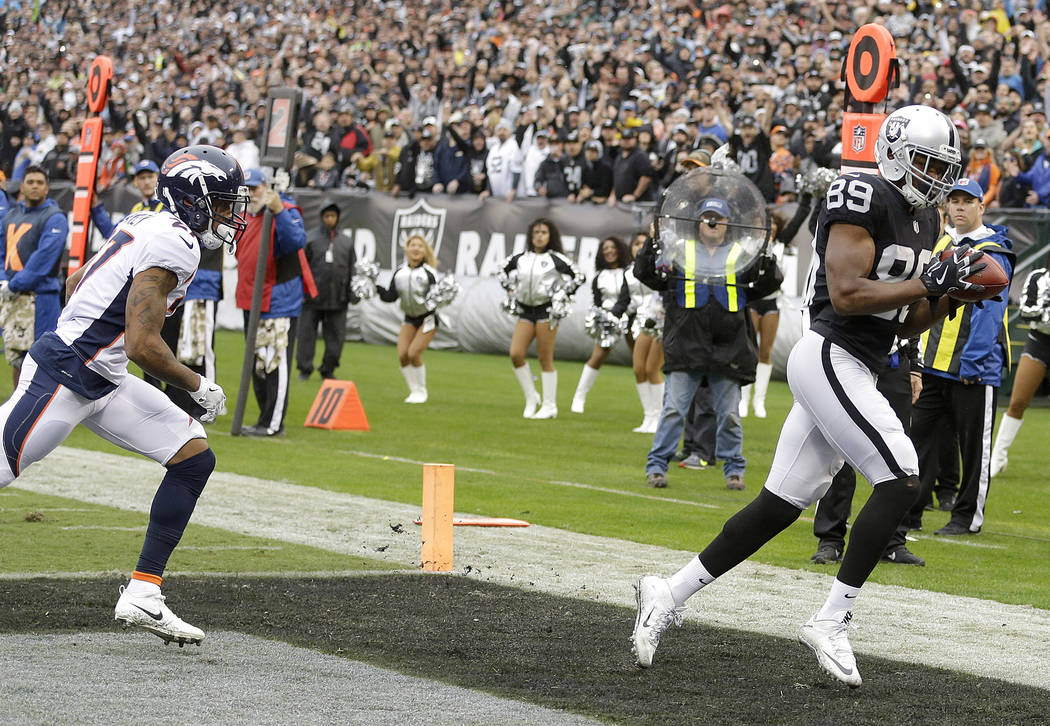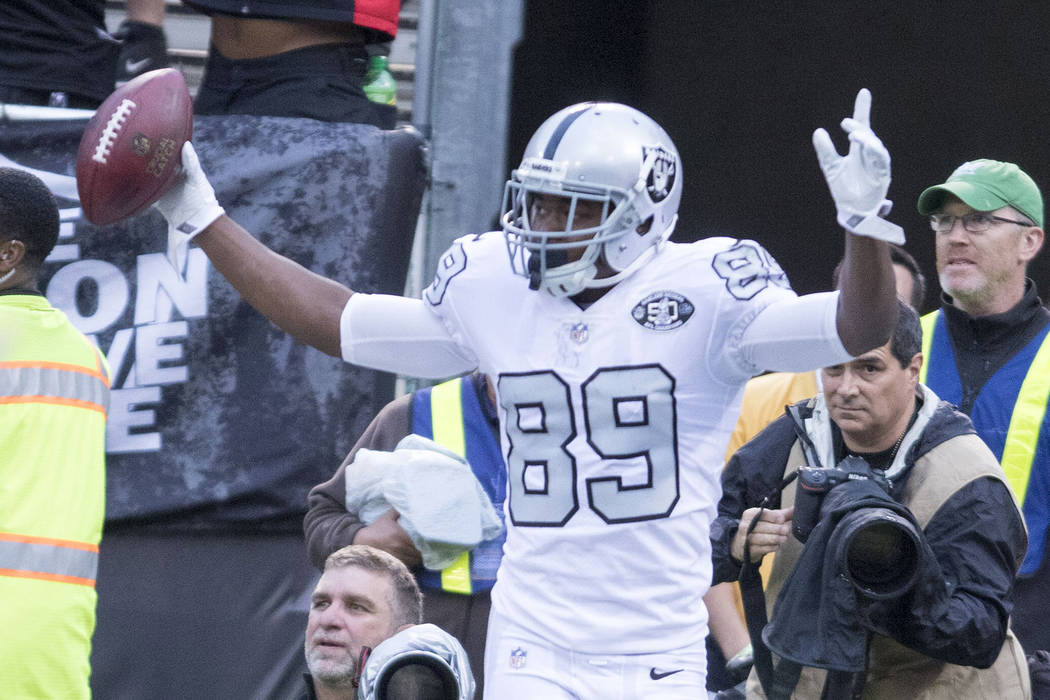 ALAMEDA, Calif. — Moments of brilliance. Dropped opportunities. Progress and setback.
Amari Cooper's season has been emblematic of the Raiders' campaign. But it's not over yet.
The wide receiver practiced Friday for the first time since aggravating a left ankle injury Dec. 10 against the Kansas City Chiefs. He is expected to start Monday evening in Philadelphia versus the Eagles, the start of a final two-game stretch in which he and the Raiders seek a positive conclusion to a disappointing season.
"Hopefully he can get rolling," offensive coordinator Todd Downing said. "He's been working hard in the training room and trying to get back. We'll see how all of that goes and shakes out. I know he wants to finish the season strong, as we all do. I'd like to see him out there flying around if we can get him."
After practice, Cooper addressed reporters for the first time in more than a month.
He initially sprained his ankle and suffered a concussion Nov. 26 against the Denver Broncos. Safety Darian Stewart delivered the hit over the middle of the field, being flagged and fined $24,309. Cooper missed one game, returned to play the Chiefs game, left in the second quarter and then missed another game.
"To put in all that preparation, all that treatment and get hurt again, it can be tough a little bit mentally," Cooper said. "But it's football. You risk getting hurt every play out there."
Cooper, generally succinct in interviews, said his ankle felt "all right" during Friday's practice. He offered little comment on his game status. That said, his decision to address reporter might be the strongest indication that he expects to play.
He addressed the illegal hit from Stewart.
"I felt like it was a fair hit," Cooper said. "I guess he got flagged on that play, so I don't know. Rules change."
Cooper has caught 72 passes for 1,070 yards and six touchdowns in 2015 as a rookie. Last season, he racked up 83 receptions for 1,153 yards and five scores. He enters Week 16 with 42 catches, 499 yards and five touchdowns. A large chunk of that production came in Week 7 when he caught 11 passes for a career-high 210 yards and two touchdowns in a 31-30 win over the Chiefs.
Cooper has an NFL-high 10 drops this season, according to Pro Football Focus. Seven came in the first four weeks.
Before Weeks 12 and 14, the 23-year-old hadn't missed a game in his NFL career.
"The whole offense can kind of be termed a little inconsistent," said Downing, who was asked to evaluate Cooper's season.
"He's had some ups and downs. He certainly had his flash moments. The Kansas City game, where he exploded for over 200 yards. The first drive of the season against Tennessee, he was making plays. There have been some dips as well.
"We're all going to strive to be as consistent as possible and continue to work to get better. A little bit of a work in progress I guess is how I would say it."
At 6-8, the season hasn't gone as planned for the Raiders or their two-time Pro Bowl receiver.
They have two games to finish it right.
More Raiders: Follow all of our Raiders coverage online at reviewjournal.com/Raiders and @NFLinVegas on Twitter.
Contact reporter Michael Gehlken at mgehlken@reviewjournal.com. Follow @GehlkenNFL on Twitter.