Darren Waller 'not surprised' by trade from Raiders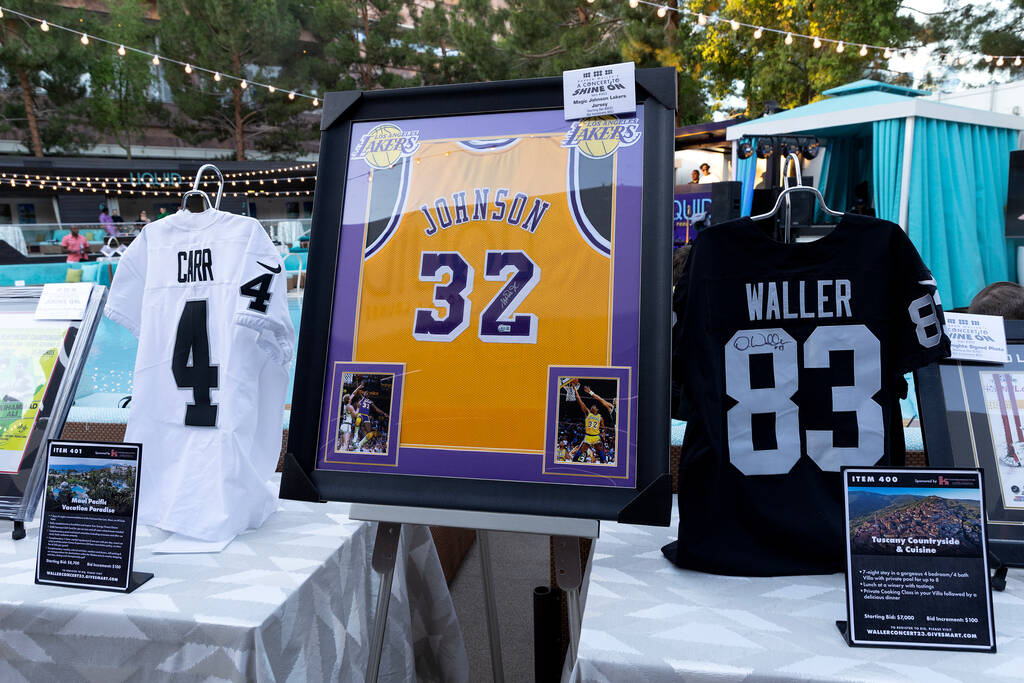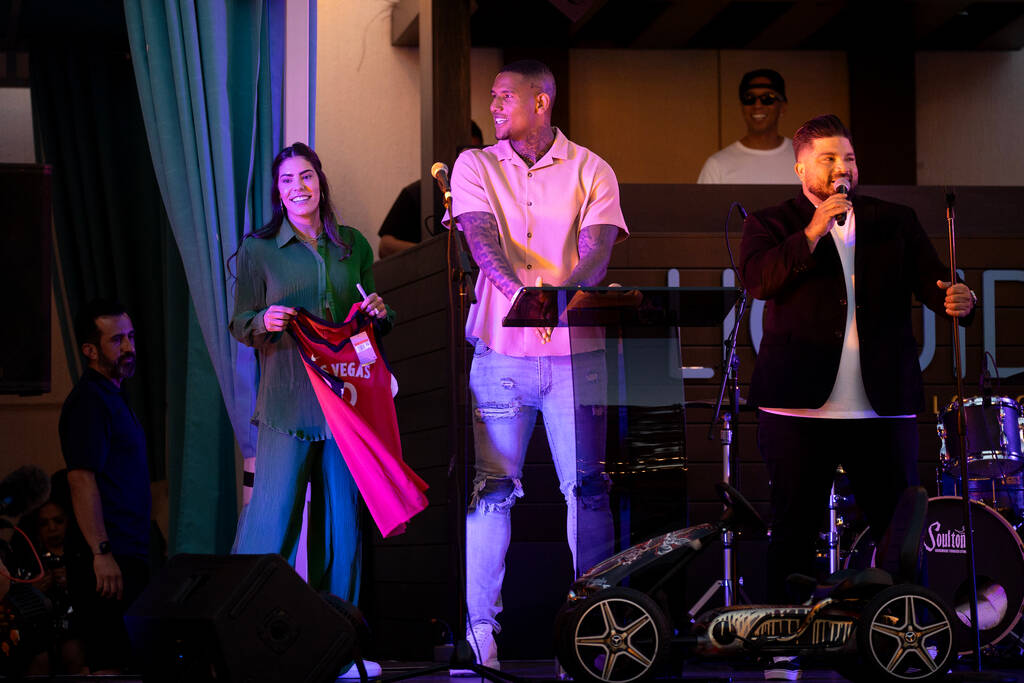 There were plenty of emotions experienced by tight end Darren Waller when he learned the Raiders had traded him to the Giants in March.
Surprise was not one of them.
"Not totally shocked," Waller said on the red carpet of his foundation's event at Aria on Thursday night of his immediate reaction when he learned of the move. "I had heard some things. There were different moments throughout the year that I heard I may be traded or I may not. So the actual event of it wasn't too shocking.
"But I didn't expect it to be the Giants."
Waller, who had 286 catches for 3,469 yards and 17 touchdowns in just more than four seasons with the Raiders, was shipped out in exchange for a third-round draft pick after an injury-plagued 2022 season in which he had 388 yards and three touchdowns in nine games.
There were rumors of locker room strife and a lack of cohesion with coach Josh McDaniels as well as vague references to issues involving the guest list at Waller's wedding to Aces star Kelsey Plum, but Waller isn't one to over-analyze what led to his departure.
"I'm done questioning God and what he's trying to do," Waller said. "He's gotten me to this point. I know that he's going to continue to have a plan for me, you know?"
McDaniels called it a "tough" decision to trade Waller, but the team saw an opportunity to add a draft pick and financial savings that allowed the Raiders to sign wide receiver Jakobi Meyers, among others.
The Raiders later selected Notre Dame star tight end Michael Mayer in the draft.
"Darren's obviously a really good player," McDaniels said days after the trade was made in March. "He's done a lot of really good things. Did some of them last year for us. They're not easy when those things come up. Honestly, it was about looking at the whole complexion of the roster of where we're at.
"So, like I said, I really enjoyed Darren and wished I would have had more games with him last year. Not easy decisions, but that's what went into it."
Plum joked the reason her husband of less than two weeks at the time was traded was far less complex.
"Prolly cause he wasn't invited to the wedding lol," she posted on Twitter, later confirming she was only kidding.
There have been plenty of glowing reports coming out of Giants' practices about how Waller has looked so far as he has hit the ground running with his new team over the past three months.
Waller, 30, is embracing the new opportunity.
"It's been great," he said. "It's been a great challenge. I love a good challenge and just forming a new relationship with my teammates. They're really excited about winning. They're really solid about doing things the right way and continuing to build a foundation on what they started last year. I'm just excited to be a part of it."
That doesn't mean he has completely moved on from Las Vegas, where his wife remains a star with the defending champion Aces of the WNBA and his foundation continues to do work in the community.
"I'm excited to be back and just drive through streets and see places again," he said. "I drive by the practice facility and I've got nothing but great memories of being with the Raiders. And the Raiders have given me an opportunity to turn my life around, take care of my family, do events like this. So I'm just grateful for my memories here. So grateful for the time I get to spend with my wife. You know, just simple things."
Thursday's event, the third annual Concert to SHINE On, helped support the Darren Waller Foundation's Against the Wall Fund. It helps youth in Las Vegas struggling with addiction to receive treatment and sober living housing. Waller, whose career was nearly derailed by addiction, said he is looking for ways to get involved in New York but the Las Vegas community will remain his main area of focus.
"One thing I've strived for, ever since getting my life back on track, is to try to be consistent," he said. "Trying to be somebody that people can rely on and this community can rely on. To be able to do this for a third straight year and to see people's lives be changed because of it, this is a great feeling and something that I just want to continue to keep my foot on the gas with because the issue is continuing to just rise and tear apart families, tear apart communities, so we're try to do everything we can to help."
Waller is set to return to Allegiant Stadium on Nov. 5 when the Raiders host the Giants.
Review-Journal videographer Heidi Fang contributed to this story.
Contact Adam Hill at ahill@reviewjournal.com. Follow @AdamHillLVRJ on Twitter.