Davante Adams charged with assault after shoving incident
Updated October 12, 2022 - 6:18 pm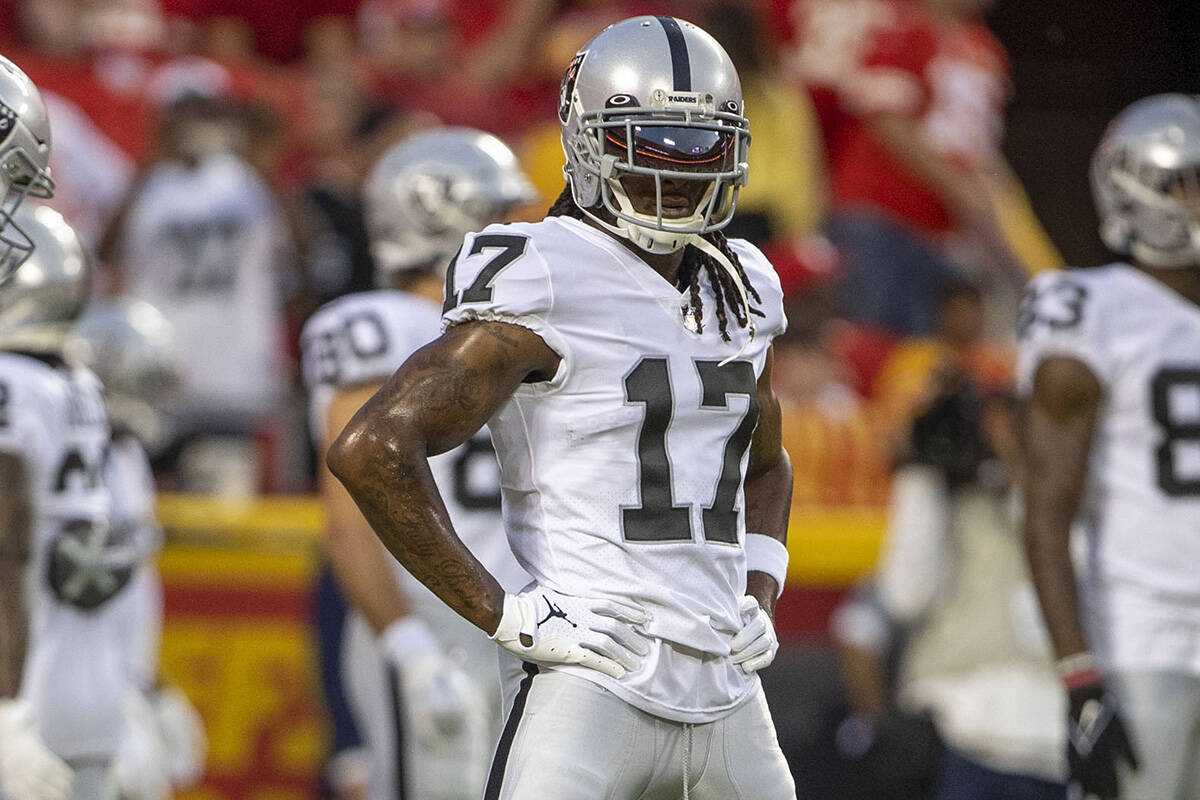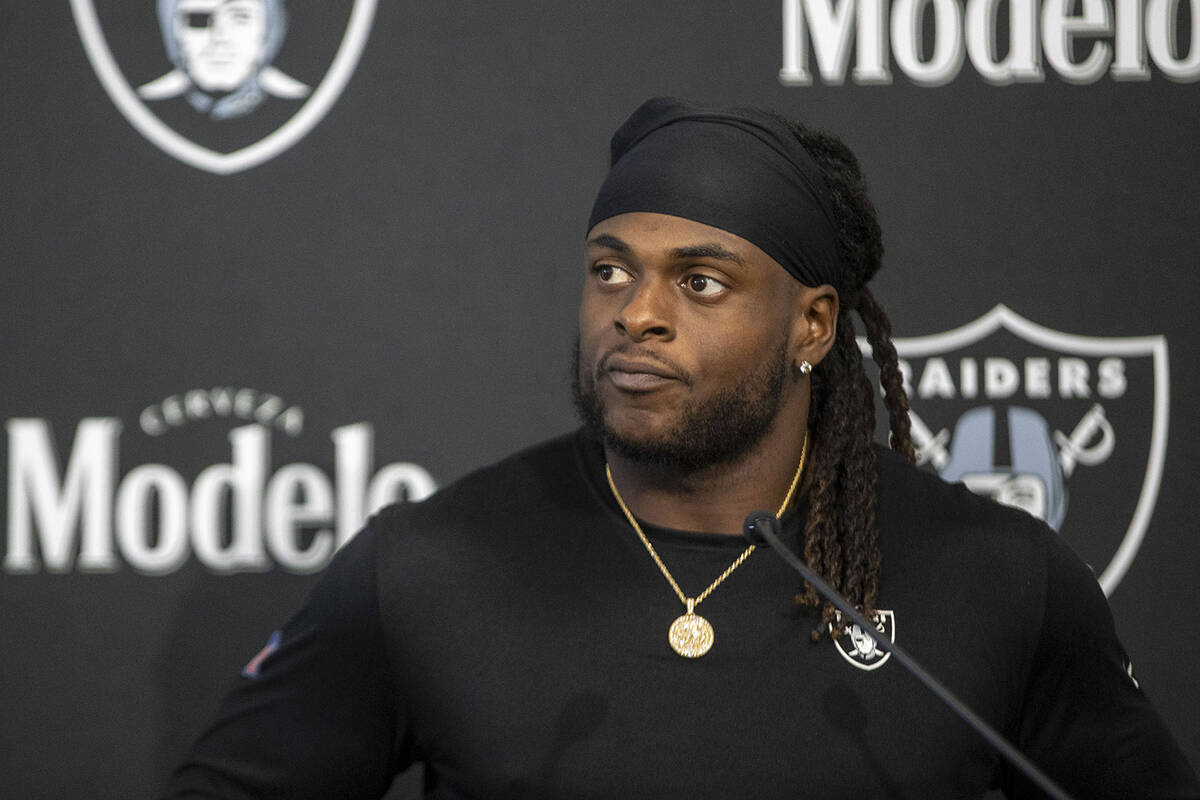 The Raiders' Davante Adams on Wednesday was charged with a Kansas City ordinance assault violation over a shoving incident that occurred between the wide receiver and a cameraman immediately following the team's loss to the Chiefs on Monday night.
The violation carries a potential fine of $250 to $1,000 or up to 180 days in jail — or both, according to Benita Jones of the Kansas City Municipal Court division.
In the citation, Adams, 29, was deemed to have by "intentional overt act, inflict bodily injury or cause an unlawful offensive contact" upon pushing the victim, Ryan Zebley, to the ground.
Zebley, also known as "Park," is a 20-year-old Missouri-Kansas City student, according to multiple media reports. He was carrying a small video camera on a tripod at the time of the shove, which caused him to fall backward onto the ground just inside the players' tunnel to the visitors' locker room.
Zebley was working for ESPN's "Monday Night Football" crew at the time, the reports said.
The citation also indicated the victim suffered "whiplash and headache and a possible minor concussion."
Adams has a court date scheduled for Nov. 10.
An NFL spokesman said Wednesday that the incident remains under review by the league.
Raiders coach Josh McDaniels, asked Tuesday about the incident, said, "I'm aware of what I'm aware of at this point, which honestly isn't too much."
McDaniels said he knew the basics of what occurred between Adams and the cameraman and said he has spoken to Adams about it.
He also said he supports Adams "wholeheartedly as a person and a human being. He's a great guy. I know that was an unfortunate situation. We obviously don't want any of our guys to be doing anything like that. He knows that. He's very well aware of that. But I know the person and I don't think there was any intent behind it on his part."
McDaniels said the Raiders will cooperate fully with the NFL investigation.
"Whatever they ask of us and whatever they need from us, obviously we'll comply," he said.
Adams began his postgame talk with the media by issuing an apology.
"I want to say sorry for that," he said. "That was just frustration mixed with him literally just running in front of me."
Adams explained that as he was leaving the field, someone ran directly into his path and the two bumped into each other. Adams reacted by pushing him to the ground.
"Shouldn't have responded that way," Adams said. "But that's how I initially responded, so I want to apologize to him for that."
Contact Vincent Bonsignore at vbonsignore@reviewjournal.com. Follow @VinnyBonsignore on Twitter.