Davante Adams says he has no issues with Raiders
Updated May 25, 2023 - 4:53 pm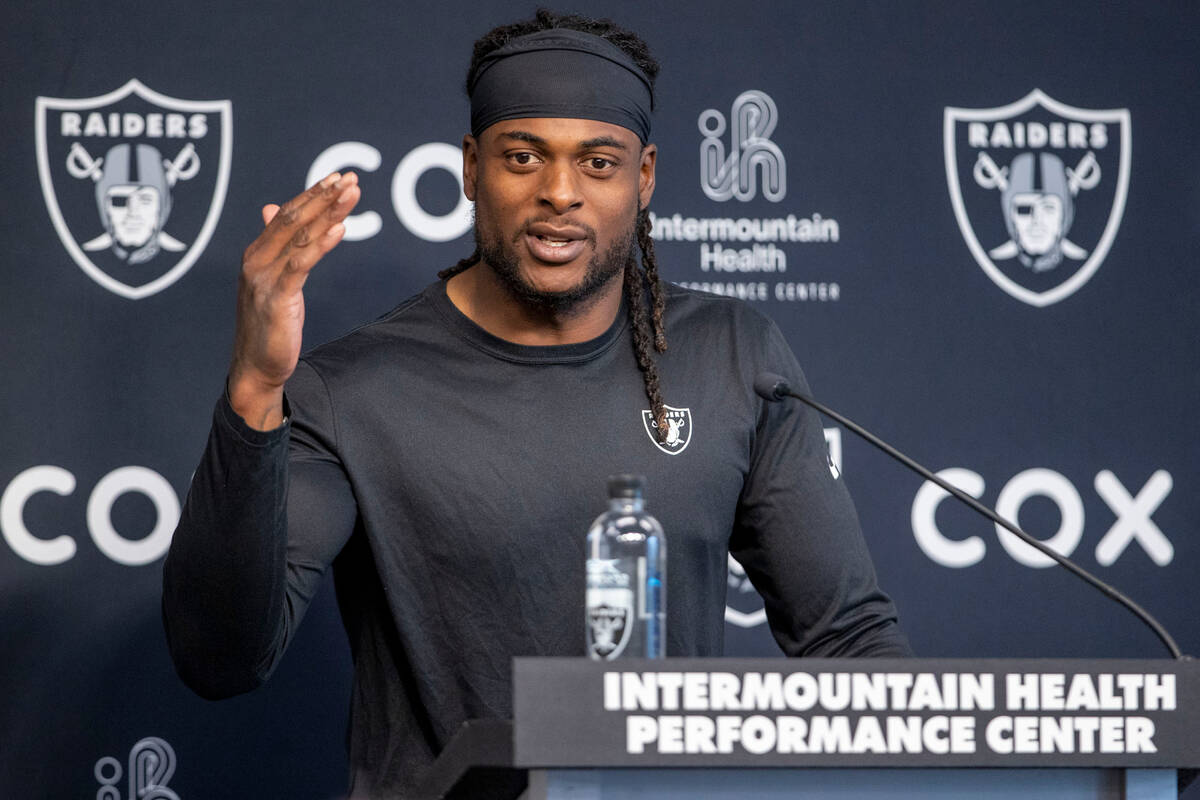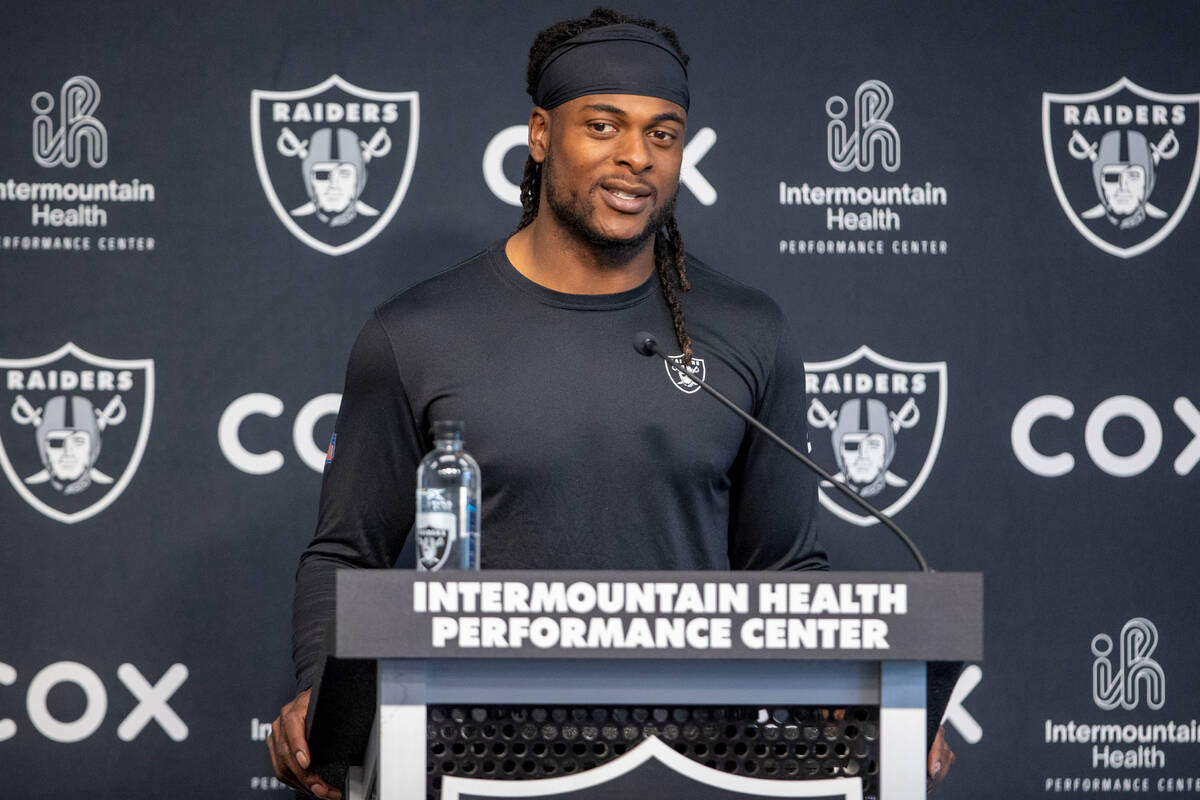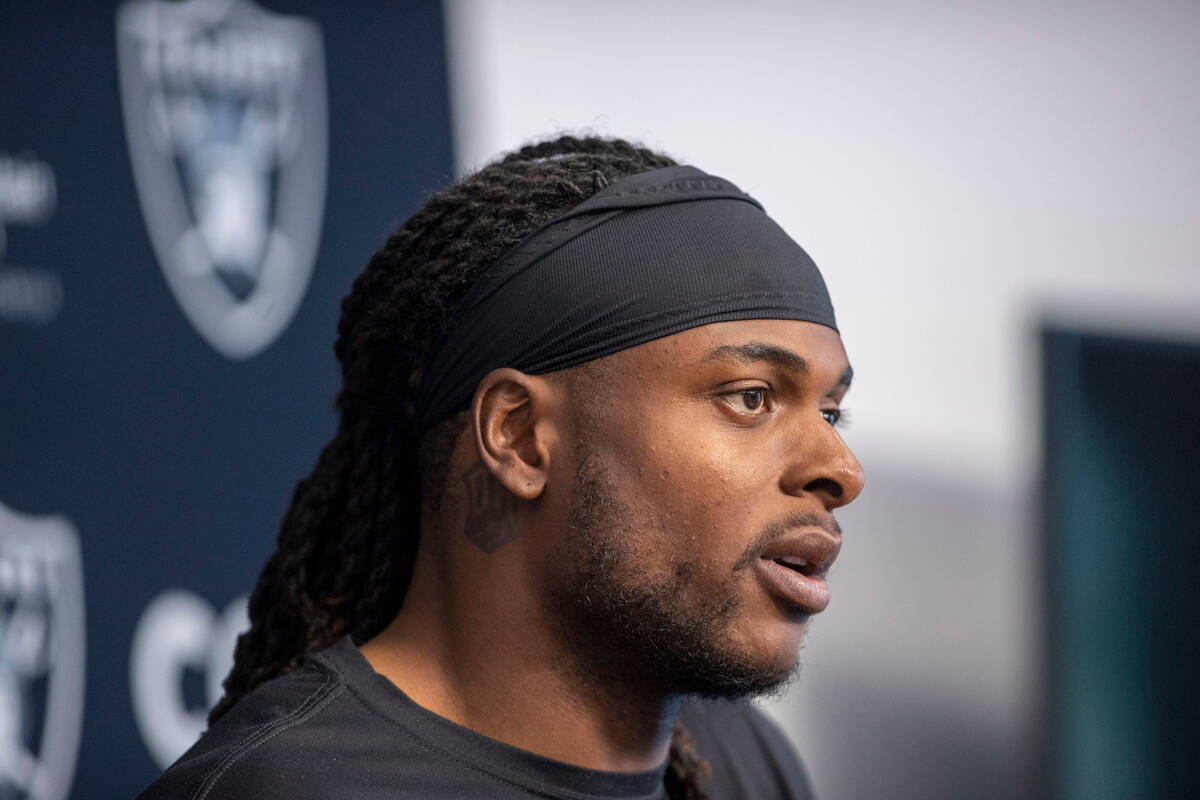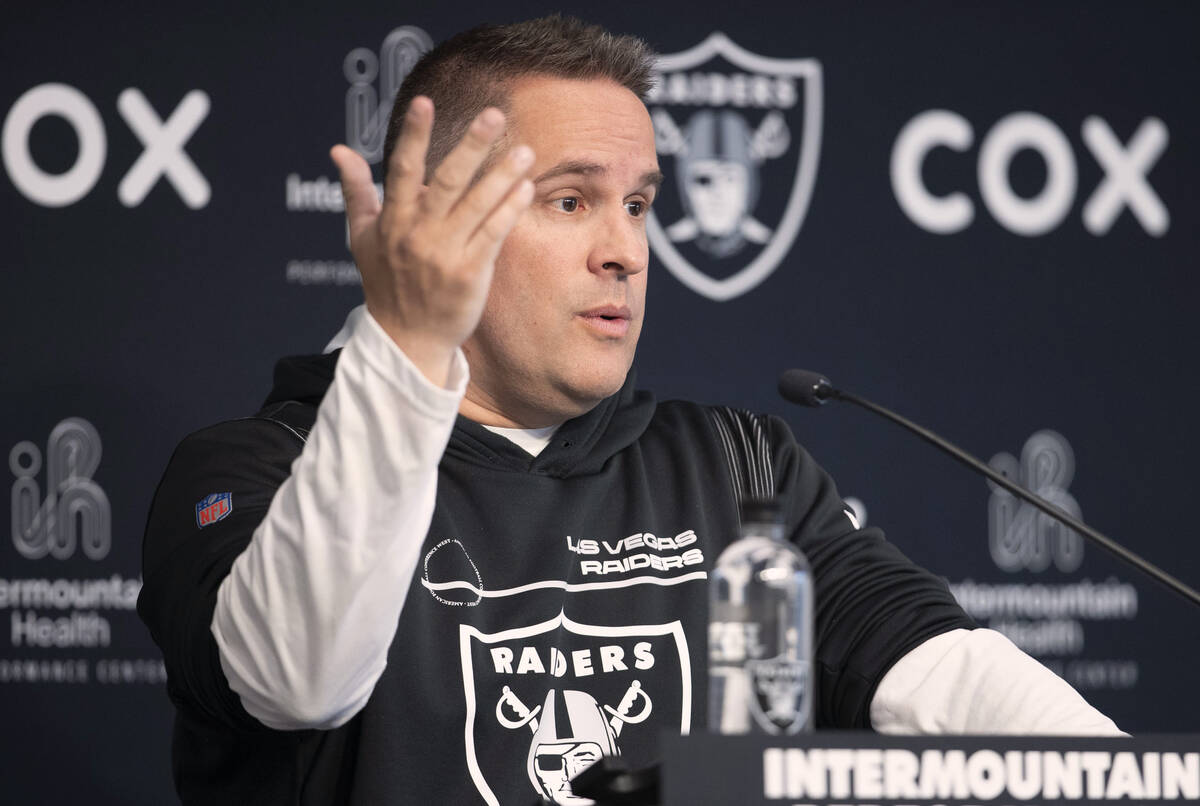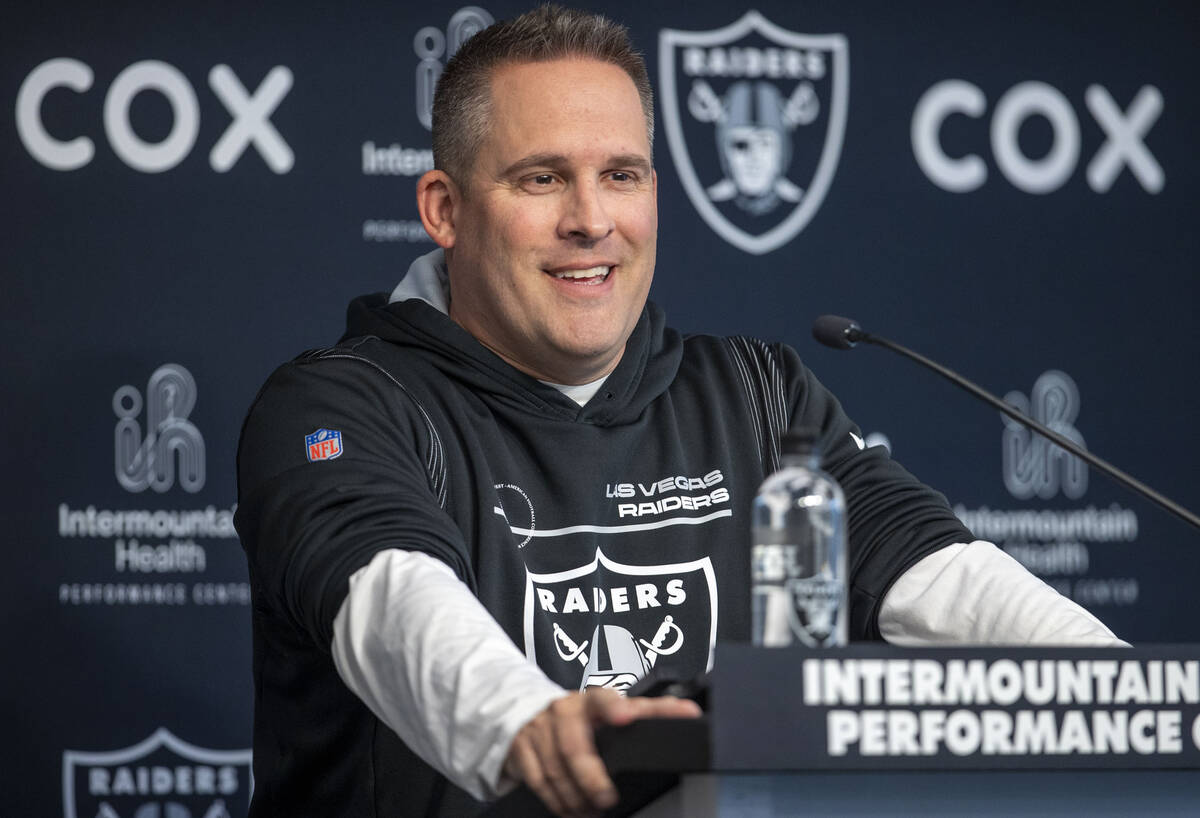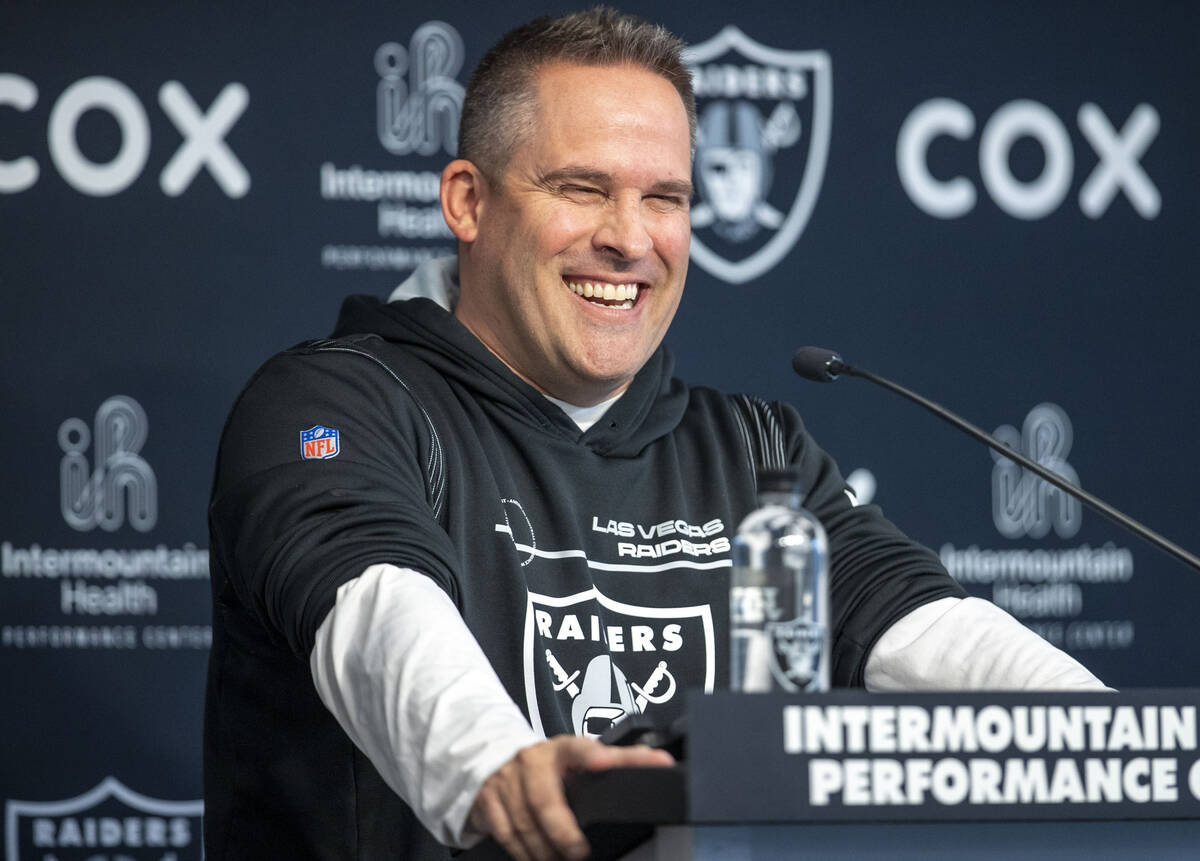 Star wide receiver Davante Adams said Thursday he's happy to be a Raider and enjoys his relationship with coach Josh McDaniels and general manager Dave Ziegler.
Recent comments by Adams raised questions about how content he was with the direction of the club. But, speaking after a morning workout during organized team activities, he made it clear that wasn't the case.
"I love my head coach, and I love the general manager here," Adams said.
Adams stressed that he wouldn't have been so eager to talk if he didn't feel that way about McDaniels and Ziegler.
"I have no reason to lie," Adams said. "One thing I don't do is B.S., so I'm not going to make anything up when it comes to that. I'd rather keep my mouth closed if I have negative things to say. When I say that these are good men in this place and that I really value the relationship I have with them, I mean that."
Adams' comments were in response to an article in The Ringer in which he was quoted as saying, among other things, that he and the Raiders' decision-makers "don't see eye to eye on what we think is best for us right now."
Adams said Thursday that quotes sometimes get "taken out of context," but his relationship with the Raiders, in which his opinions are encouraged, is one he had never experienced in his career.
"I felt that from the first time I got the call after getting traded, that that's the type of environment I was going to be coming into," he said.
McDaniels said the input he seeks from Adams is a reflection of his respect for the veteran.
"The thing I'd say about a player like Davante, and we have many other players in the same category, is they have an opinion and a voice because they've earned it," McDaniels said. "And I respect anything that they would say or suggest … during the course of the process of trying to improve our team."
It was through that open dialogue that Adams expressed his thoughts on moves the Raiders could make to improve the roster. He did that publicly, too, expressing a desire to reunite with Aaron Rodgers, his quarterback with the Packers who eventually was traded to the Jets this offseason.
"Why would I not talk about him?" Adams said. "That's the best quarterback to play the game and a guy who I have a lot of history with. So that's who I had on my mind initially."
In the interview with The Ringer, Adams seemed to be partly alluding to the Raiders' decision to not pursue Rodgers in suggesting he and the club weren't on the same page. He wasn't about to apologize for saying he wanted to play with Rodgers, but he also didn't want the comments to be taken as a slight toward Jimmy Garoppolo, who was signed during free agency to be the team's quarterback.
"The thing is with me, I'm unapologetically me," Adams said. "And at the end of the day, I truly do not care what people have to say. So when I'm clearing things up, a lot of times it's me protecting other people that were involved. I don t ever want want Jimmy to feel like I didn't want him here or I don't like him."
Contact Vincent Bonsignore at vbonsignore@reviewjournal.com. Follow @VinnyBonsignore on Twitter.