Davante Adams takes mentor Michael Jordan's advice in calling out Raiders
Updated September 27, 2023 - 7:16 pm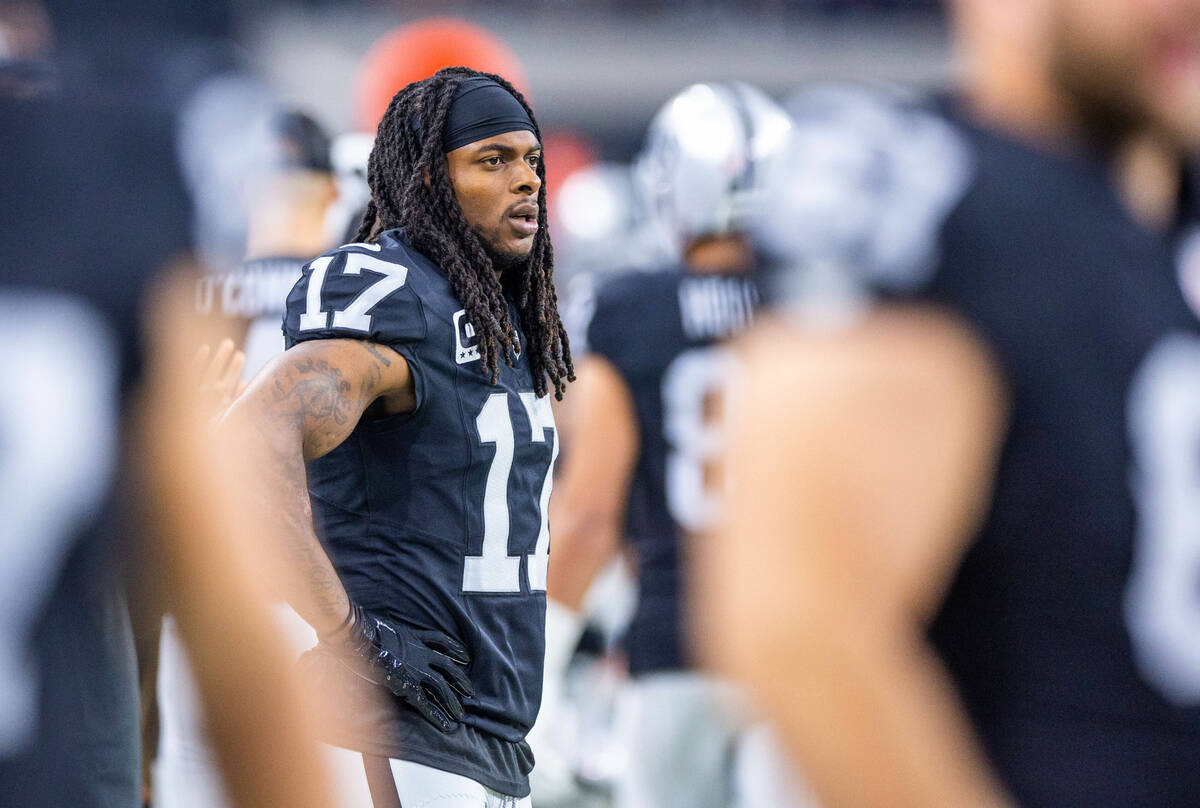 Taking a page out of one of his mentor's playbooks after Sunday's loss to the Steelers, Davante Adams delivered a direct message to his Raiders teammates about the listless start to their season.
In a nutshell, Adams is tired of all the talk and wants to see more action. And he made that point clear in a postgame scolding that quickly went viral.
And just like former NBA star Michael Jordan did so many times and has counseled Adams to do, the star wide receiver owned those words Wednesday when the Raiders began preparations for Sunday's road game against the Chargers.
Adams said he saw the proper reaction from "the people that I needed to," as the Raiders try to avoid their third straight loss and a 1-3 record.
When it comes to made men in the locker room, no one commands more respect than Adams and star defensive end Maxx Crosby. So let's just say some ears were ringing.
"It just lets you know you've got to do your job better, because you know he's gonna go out there and give 100 percent every single play," offensive lineman Jermaine Eluemunor said. "And if you're not doing that, then you're not doing enough for the team to win."
For anyone wavering on how to proceed, Crosby had some pointed advice.
"You can feel bad for yourself, come in here and put your head down and bitch and moan," Crosby said. "But that's a personal problem."
There is no in between.
"You can come in, do the same mediocre (stuff), and that's the results you're gonna get," Crosby said. "Or you can come in and do your job at the highest level possible — from recovery to nutrition to sleep to your performance in practice to details, to your pad level. Everything matters."
Adams offered a shrug of the shoulders for anyone who took offense to what he said, especially those outside the Raiders' building.
"I truly don't care what people think," he said. "As long as the people it's intended for understand the message, that's what's important to me."
He did want to make one thing clear, though: The audience he's targeting is strictly the players.
"It was not a shot or directed at anybody in the front office," Adams said. "It was about us as a football team, and the players that go out there and control things and have the most control over what happens in the outcome of games."
It also wasn't a criticism of coach Josh McDaniels or his staff.
"I think it's really cowardly and a small thing to take shots at coaches," Adams said. "When we do have a lot to do, the most ultimately, for what happens on the field."
That isn't to say Adams hasn't offered his thoughts to McDaniels. Good or bad. He just respects the time and place of those conversations.
"I'm a pretty direct dude, as you know," Adams said. "So if it was that, I wouldn't personally decide to go to the media about it. I'd take care of it the way a man is supposed to."
Bottom line, Adams takes issue with the commitment level of some teammates.
"It's not happening to the degree that we want it to happen," he said.
As thin as the margin between winning and losing is in the NFL, nothing less than complete buy-in will suffice.
"That's what all the best teams do," Adams said. "It's not just about the Sunday, or the Saturday before the game cleaning things up. You've got to be locked in and attentive to all the things that go into a winning week."
The Raiders, Adams said, can do more in that regard.
"We're trying to do things the right way, but there's just another level that we can tap into," he said. "That's basically where I'm at right now."
Contact Vincent Bonsignore at vbonsignore@reviewjournal.com. Follow @VinnyBonsignore on X.
Up next
Who: Raiders at Chargers
When: 1:05 p.m. Sunday
Where: SoFi Stadium, Inglewood, Calif.
TV: KLAS-8
Radio: KRLV-AM (920), KOMP-FM (92.3)
Line: Chargers -5½; total 48