Derek Carr has permission to talk to teams — with conditions
Updated February 4, 2023 - 7:40 am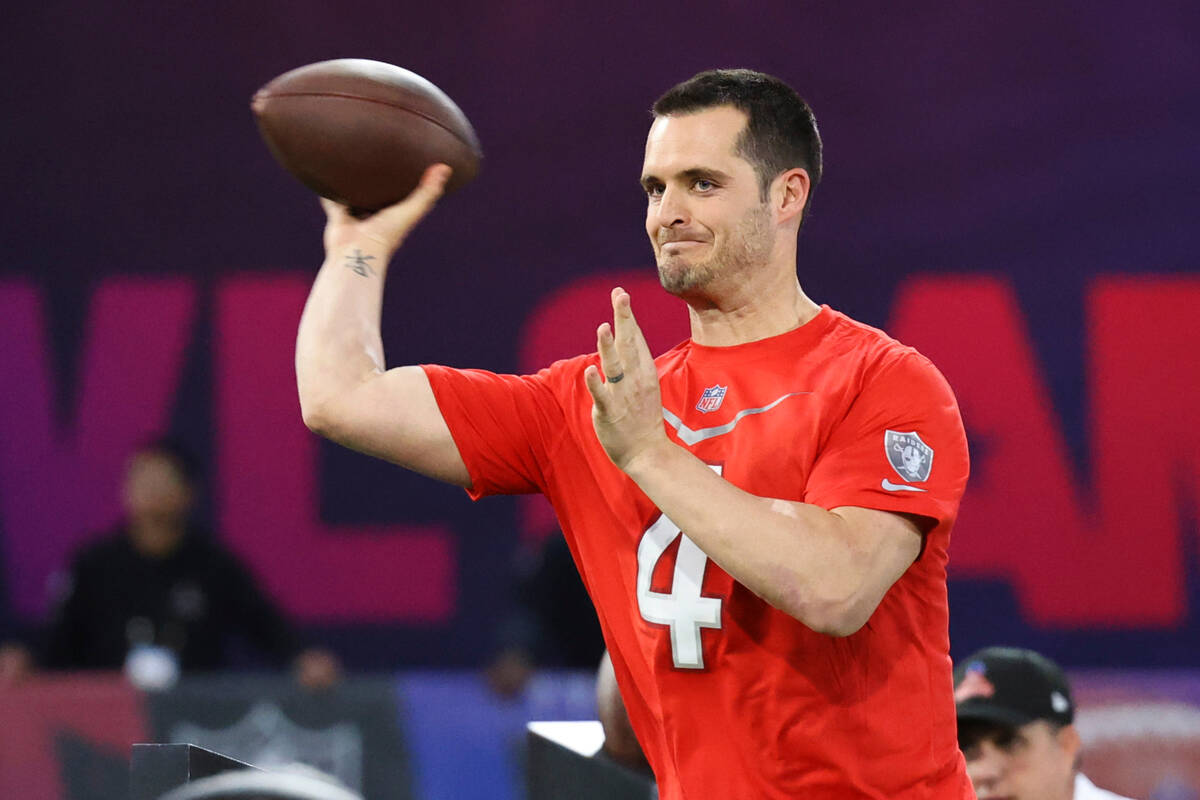 The Raiders will grant permission to quarterback Derek Carr to talk to teams in pursuit of a trade. But as part of standard protocol, that OK will occur only after the Raiders come to an agreement on trade compensation.
Trade talks between the Raiders and other teams have not reached the point where compensation has been agreed upon, sources with knowledge of the situation said. As a result, no permission has been granted by the club to Carr to talk to other teams.
The battle of semantics has taken center stage in a situation in which the Raiders and Carr's camp are mired in a game of tug of war to control the trade process.
First, the Raiders face a Feb. 15 deadline to either release Carr or agree in principle on a trade to avoid getting locked into a $40.5 million roster bonus for him.
Second, Carr has a no-trade clause that allows him to veto any trade.
Fearful of Carr and his camp talking to other teams and cutting the Raiders out of the process, the Raiders want to field all interest and inquiries and then, should they come to an agreement on compensation, allow Carr a window to talk to the interested team to decide whether to greenlight or veto the deal.
From Carr's perspective, his side wants permission to approach any team of their liking to gauge trade interest and put a deal together.
Carr could eventually get that wish. But at this point, it will happen only if the Raiders cut him. For now, they are waiting for another team to make a firm offer. And that has not happened yet.
Contact Vincent Bonsignore at vbonsignore@reviewjournal.com. Follow @VinnyBonsignore on Twitter.