Derek Carr won't accept trade, will be released by Raiders, source says
Updated February 12, 2023 - 4:43 pm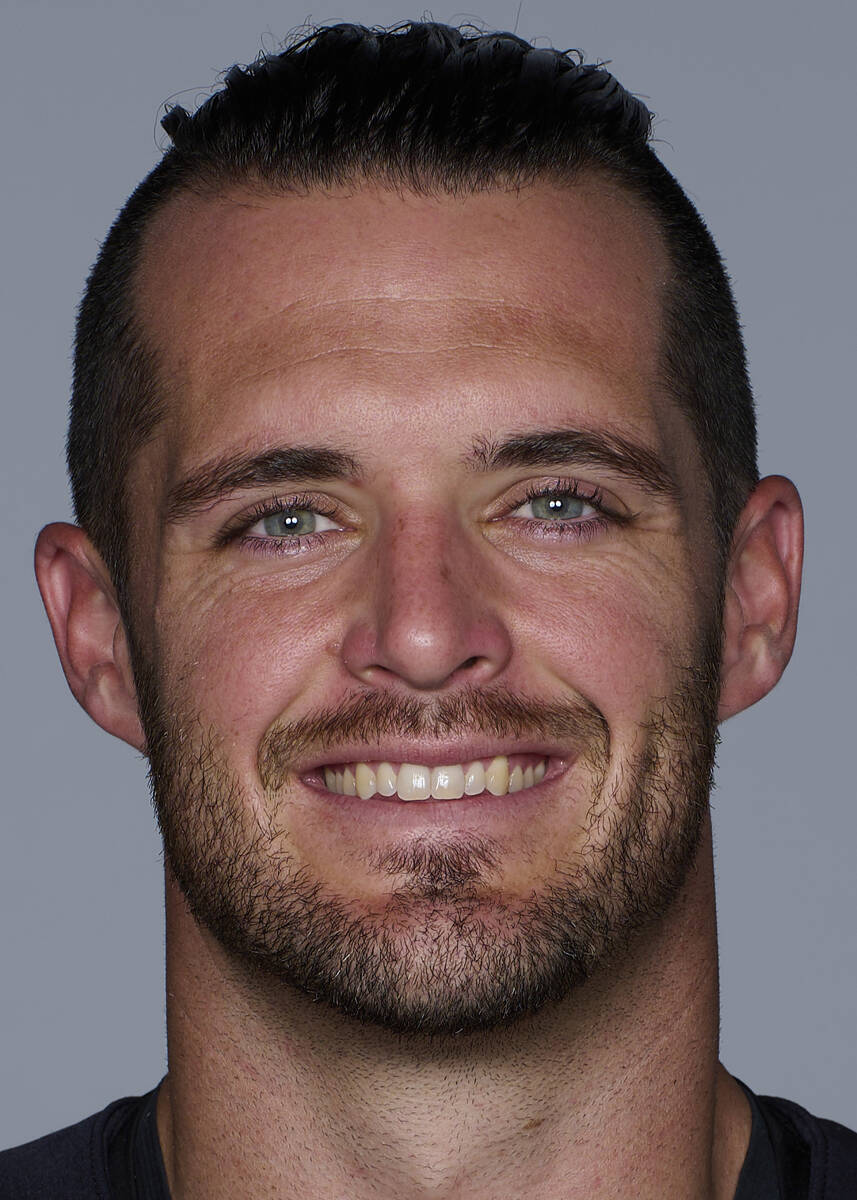 Derek Carr has informed the Raiders he will not accept a trade to any team, including the New Orleans Saints, a person with knowledge of the situation confirmed.
As a result, the Raiders are expected to release Carr ahead of Wednesday's deadline, at which a $40.5 million roster bonus becomes guaranteed.
The Saints were the only team to express interest in a trade for Carr, but they wanted him to renegotiate his contract to a lower number, according to a person with knowledge of the situation.
Upon being released, Carr will become a free agent able to negotiate a new deal with any team of his choosing.
The Raiders signed Carr to a three-year contract extension last offseason, but it was essentially a one-year evaluation deal in which new coach Josh McDaniels and general manager Dave Ziegler could get a handle on whether Carr would be their long-term quarterback.
Reservations about pushing forward with Carr started shortly into the season and came to a head over his final four games when he completed 55 percent of his passes or less.
McDaniels opted to bench Carr after the Raiders' loss to the Steelers on Christmas Eve, deciding the risk of playing Carr was too steep given the $40.5 million roster bonus was guaranteed for injury.
For the season, Carr completed 60.8 percent of his passes for 3,522 yards with 24 touchdowns and 14 interceptions.
Now the Raiders will exercise the out-clause they insisted upon that allows them to walk away from Carr ahead of the extension going into effect in 2023.
As for their next quarterback, the Raiders will monitor the Aaron Rodgers situation in Green Bay with the idea of potentially acquiring him should the four-time NFL MVP elect to request a trade from the Packers.
In addition, they could look to Jimmy Garoppolo in free agency or perhaps draft one of the top quarterback prospects in April's draft.
One thing is clear, though. Whoever lines up at quarterback for the Raiders next season, it will not be Carr.
Contact Vincent Bonsignore at vbonsignore@reviewjournal.com. Follow @VinnyBonsignore on Twitter.