Did Allegiant Stadium host final Pro Bowl of its kind?
Updated May 24, 2022 - 6:13 pm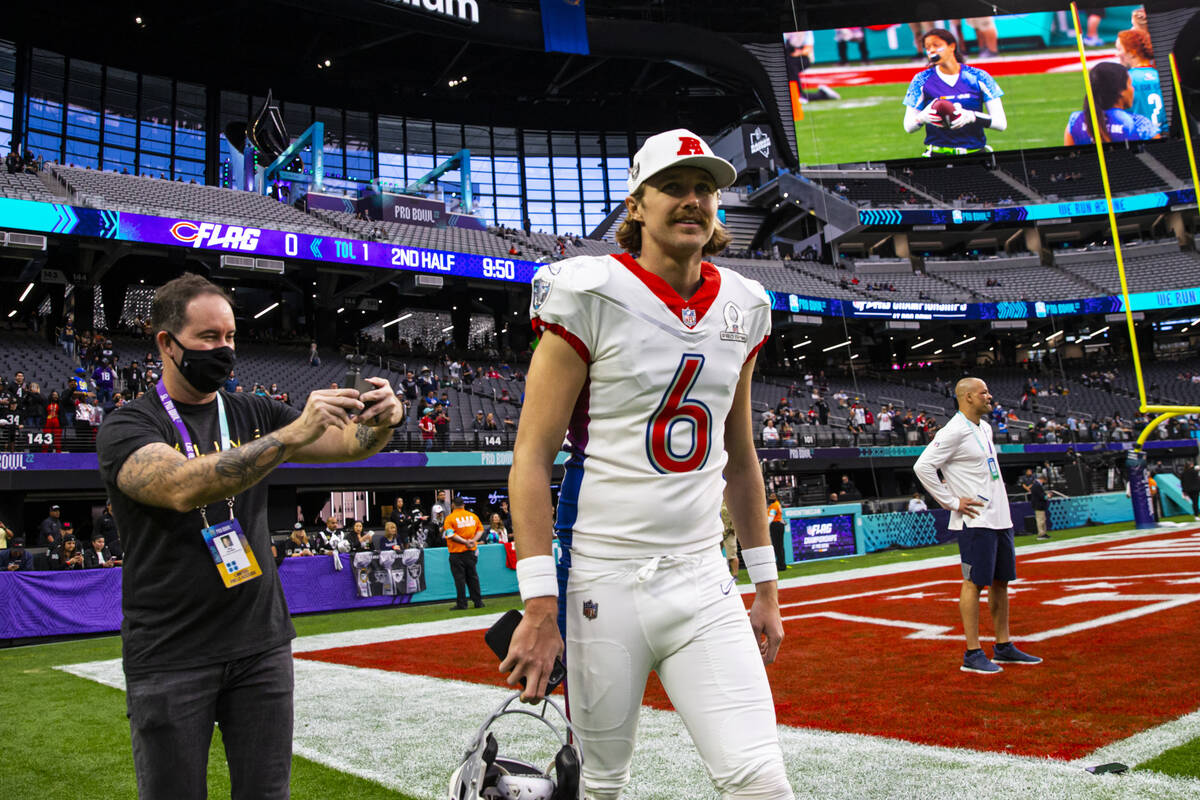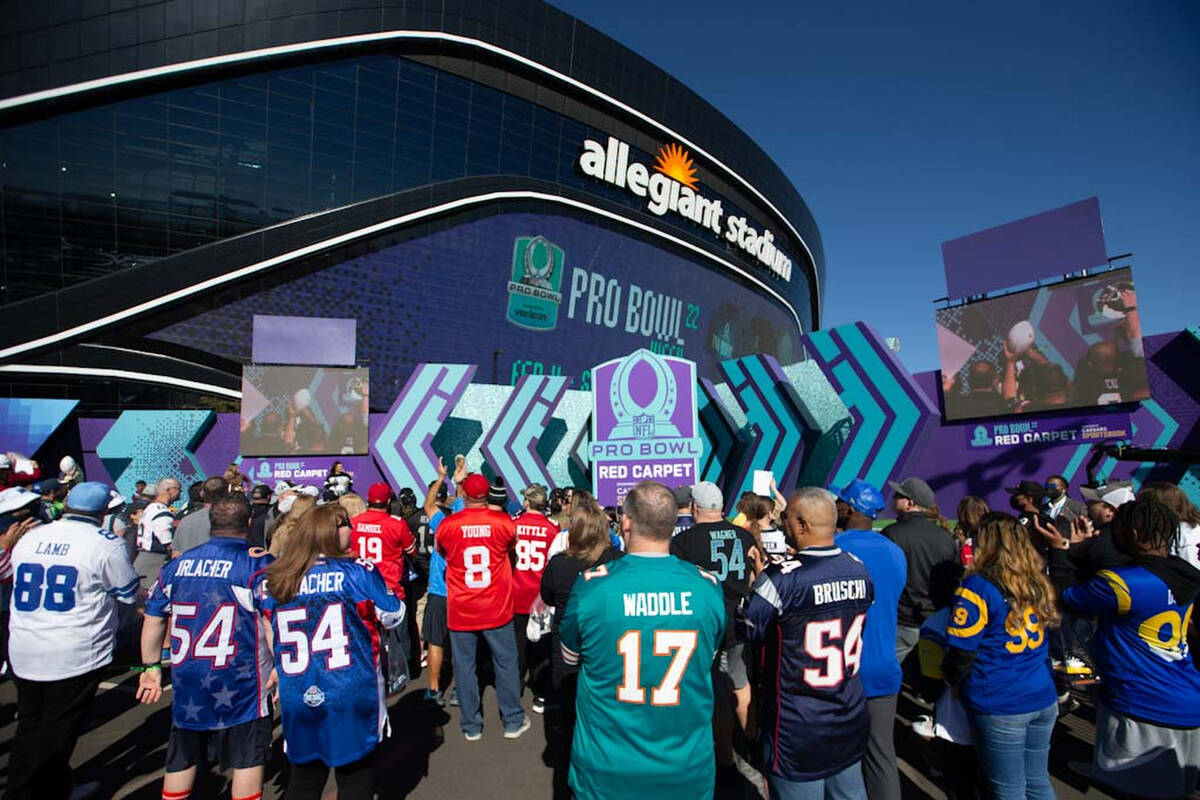 The Pro Bowl game in Las Vegas in February might be the last of its decades-long version.
NFL owners on Tuesday discussed ways to alter the event and that which could mean preserving the weeklong festivities but eliminating the tackle football game portion.
According to multiple reports from the NFL owners meeting in Atlanta, any change to the game, which has waned over the years with more and more players opting out, could be announced this summer.
NFL commissioner Roger Goodell confirmed that changes are being contemplated.
"I think the conclusion was that the game itself, doesn't work," Goodell said. "And that we needed to find a different way to celebrate our players.
"We talked an awful lot about some of the events around the Pro Bowl are really extremely popular, whether it's the Quarterback Challenge or some of the other events, so those are things that we'll probably build on."
The game has increasingly turned into a far-less physical affair with players wanting to avoid injuries. That included the game in Las Vegas, which turned into a game of two-hand touch as defenders rarely tackled ball carriers.
The NFL began playing an all-star game in 1938, but it was halted in 1942 because of World War II. It was revived in 1950 and christened the "Pro Bowl" and has been played at various sites since.
Allegiant Stadium hosted the Pro Bowl for the first time this year. Honolulu's Aloha Stadium (1980 to 2009, 2011 to 2014, 2016) and the Los Angeles Memorial Coliseum (1951 to 1972, 1979) have hosted the most Pro Bowl games.
In an attempt to create more interest — for players and spectators — the NFL has made numerous changes over the years, including switching sites, tweaking the roster selection and adding elements to the week's festivities.
If anything, interest continues to decline. The most recent Pro Bowl, for instance, averaged 6.9 million viewers, the lowest watched Pro Bowl since 2006 and a 17 percent decline from the 2020 game. The 2021 Pro Bowl was canceled because of the COVID-19 pandemic.
Goodell also said at the spring meeting:
— The league agreed to extend its scouting combine relationship with Indianapolis through 2024. Indianapolis has hosted the event since 1987, but several cities have expressed interest in it.
— The NFL widened the scope of the Rooney Rule to require teams with a quarterback coach opening to interview at least one minority candidate for the position.
— Goodell said the investigation into accusations of sexual misconduct by now-Cleveland quarterback Deshaun Watson is close to a conclusion.
— Teams will be forbidden from hiring a head coach until after the wild-card playoff round.
Contact Vincent Bonsignore at vbonsignore@reviewjournal.com. Follow @VinnyBonsignore on Twitter.