Did Seahawks get away with an illegal player on the field?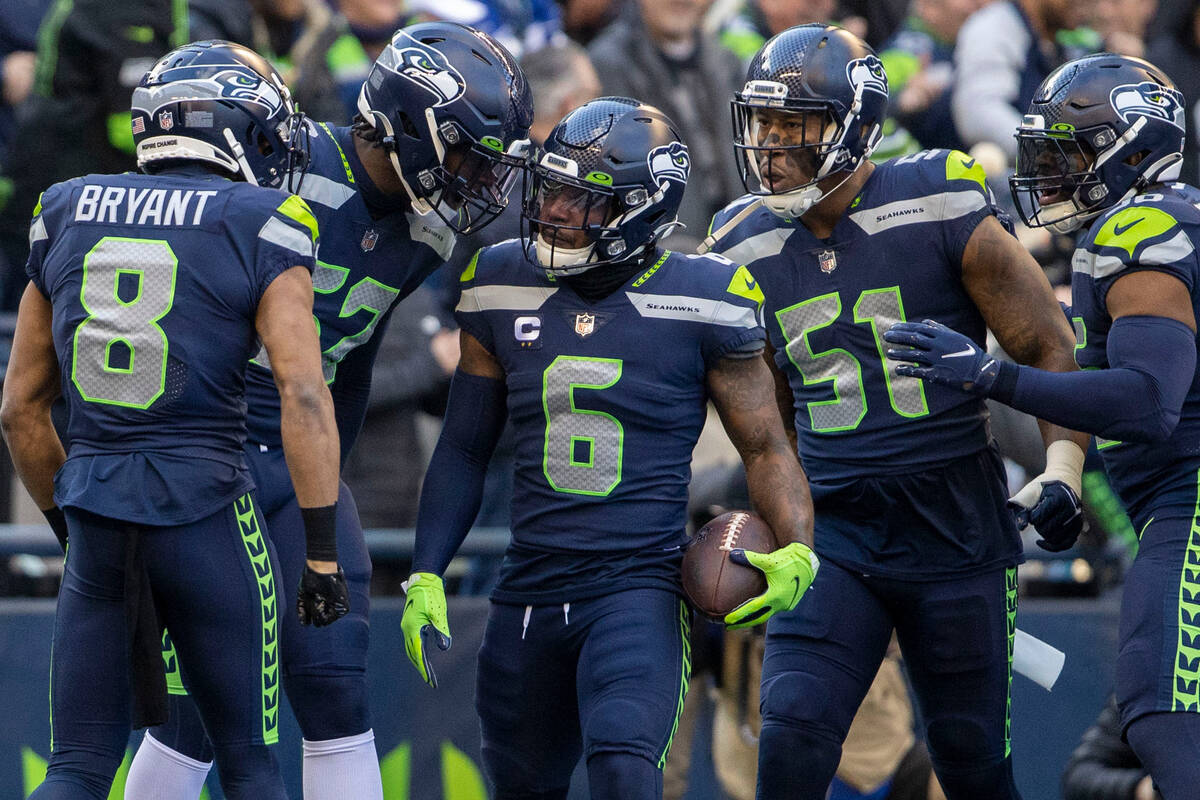 One second Seahawks reserve linebacker Darrell Taylor was on the sideline cheering on teammate Quandre Diggs, who had intercepted Raiders quarterback Derek Carr on the first play of the game on Sunday. The next he was on the playing field.
What, really?
Yes.
The Seahawks always tout the 12's, a nod to the impact of their fans.
Well, on Sunday they took it entirely too far.
Who knows what Taylor was thinking, or thought he saw. But on the first play, he was watching on the sideline. As the play unfolded, Diggs came up with an interception of Carr and immediately fell to the ground. Nobody touched him, though, and per NFL rules he was allowed to get up and begin running downfield.
Taylor, watching from the sideline, runs onto the field, perhaps in celebration thinking Diggs was down and the play was dead. The problem was, the play was still alive. A somewhat confused Taylor then turned into a blocker trying to create room for Diggs.
By any measure, it was an illegal play. One that should have negated the play and turnover.
The problem is, none of the game officials actually saw it. So Taylor and the Seahawks got away with a 12th — and illegal — player on the field.
The Seahawks eventually scored a touchdown to take a 7-0 lead.
At the end of the day, the Raiders won, 40-34, in overtime, so Taylor's decision to take the field became moot.
But it will be interesting to see how the NFL handles this one.
Contact Vincent Bonsignore at vbonsignore@reviewjournal.com. Follow @VinnyBonsignore on Twitter.