Gruden sees 'white tiger' back at crowded Raiders WR position
August 15, 2018 - 5:35 pm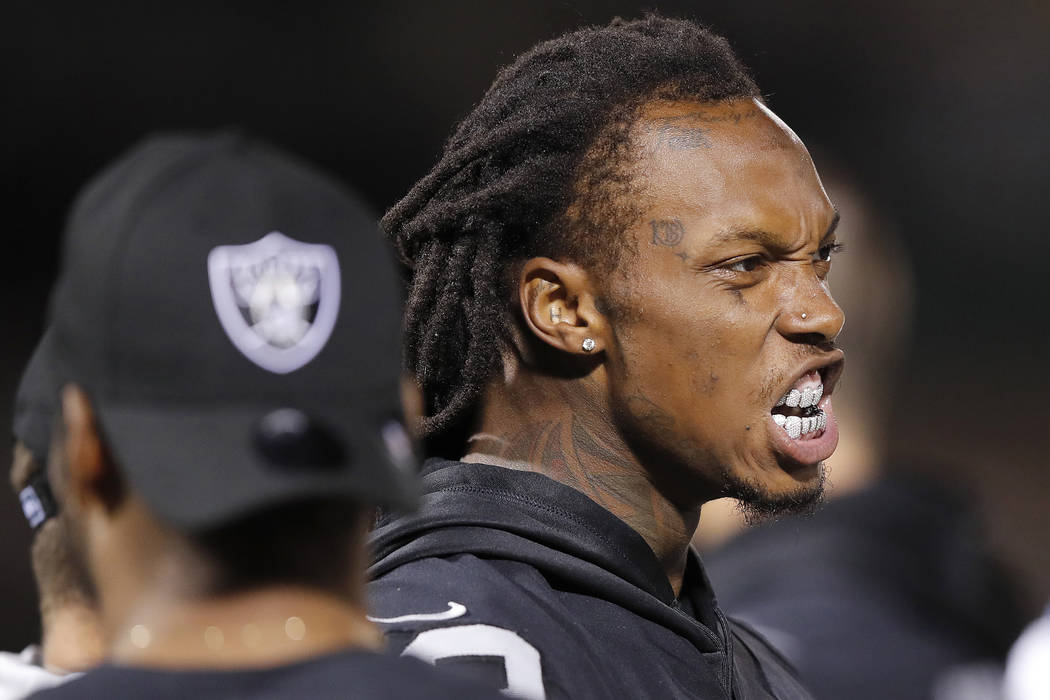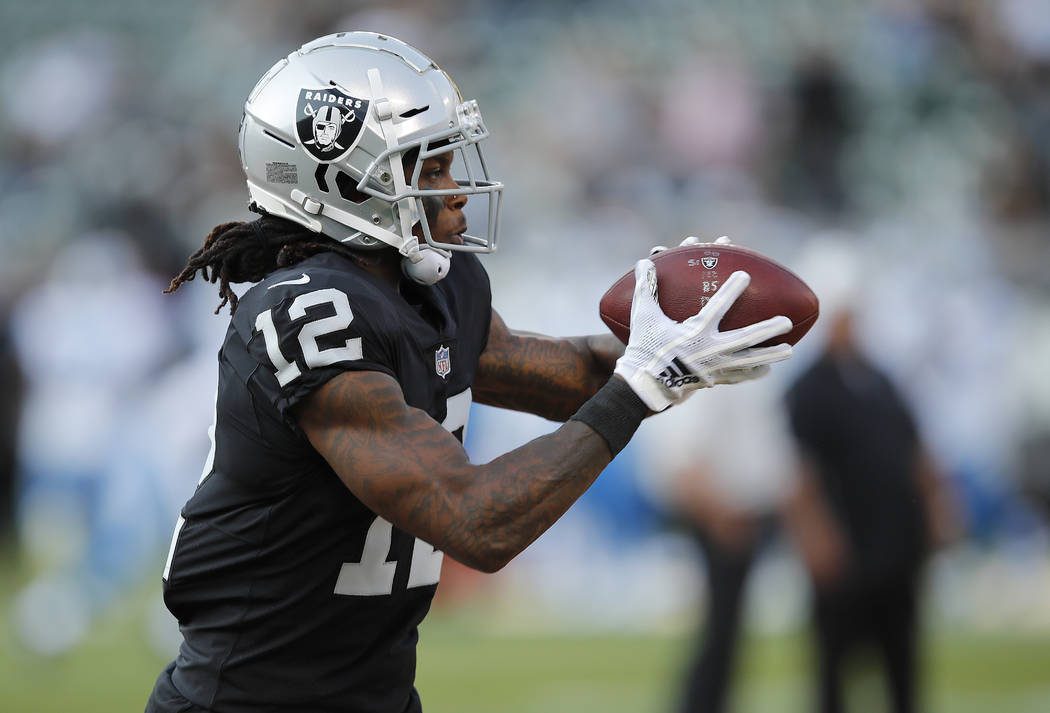 NAPA, Calif. — Jon Gruden has a new nickname for Martavis Bryant.
With the Raiders' bevy of wide receivers, whatever helps keep them straight.
Bryant returned to action Wednesday after missing two practices because of a headache. Seth Roberts also practiced for the first time in more than a week. Their presence underscored the position's excess, as the Raiders could go heavy at wide receiver when submitting their final 53-man roster on Sept. 1 — and before then, might seek to trade one or two.
The trade market would be a fitting avenue, given it is largely responsible for today's crowd.
The Raiders acquired two wide receivers in a three-day span this spring. On April 26, they dealt a third-round pick to the Pittsburgh Steelers for Bryant. On April 28, they sent defensive tackle Jihad Ward to the Dallas Cowboys for Ryan Switzer.
Switzer has been fairly consistent.
Bryant has been less so, missing a few practices to illness this offseason.
"We're calling Martavis the 'White Tiger,'" Gruden said Wednesday. "I used to go to Busch Gardens in Tampa. We called (former wide receiver Joey) Galloway the 'White Tiger' in Tampa. You go to Busch Gardens, and they've got a white tiger. Thirteen times I went to Busch Gardens, the white tiger was always in his cage. Well, the white tiger came out today. Bryant came out.
"I don't know if you get that analogy, but sometimes he comes out to play and sometimes he doesn't. It's good to see him because he's really special like the white tiger."
Amari Cooper and Jordy Nelson have the most defined roles among the Raiders' wide receivers.
Beyond that, there is competition.
Roberts seems an obvious trade candidate if the Raiders can find a willing partner. He worked in the slot last season. Should the Raiders move him, they'll be off the hook for his $2.25 million salary, which is fully guaranteed. The team already paid him a $2 million roster bonus in March.
Switzer and Griff Whalen have handled much of the slot work. Most recently, Whalen has worked ahead of Switzer. The two carry similar profiles as undersized slot receivers with ability and experience in the return game.
"Well, it's very competitive situation," Gruden said Wednesday. "They're neck-and-neck. Special teams will have a big part of that but also sheer production. You have to be able to go in there and make plays. You have to be able to go in there and block linebackers sometimes and big safeties. You have to know a lot of assignments because Derek (Carr) is going to change the play at the last second.
"It's neck-and-neck with those guys. When Seth Roberts gets back, it's a very competitive position at the slot."
The competition continues beyond there.
Second-year wide receiver Keon Hatcher maybe had his finest practice of camp Wednesday. He highlighted it with a deep ball he successfully high-pointed while cornerback Shareece Wright draped over him in coverage. Hatcher controlled the ball through his fall to the ground.
If he produces that sort of game film this preseason, the Raiders will have difficulty passing him through waivers should he not make their roster.
As special teamers, Johnny Holton and Dwayne Harris have an obvious case for the final 53. Both worked Wednesday as the first-team gunners, or flyers, on coordinator Rich Bisaccia's punt team. Seventh-round pick Marcell Ateman and Isaac Whitney round out the group.
If a white tiger exists for the Raiders, there's an elephant in the room, too.
They are expected to keep no fewer than six wide receivers. Anyone they waive or trade will have an opportunity to thrive elsewhere in 2018, just as Jaydon Mickens did with the Jacksonville Jaguars last season. Starting Saturday at the Los Angeles Rams, the club has three exhibitions to sort through who stays, who goes and how.
"We get these receivers," Gruden said, "and we train them from the very beginning to play multiple positions. (Wide receivers coach) Edgar Bennett has done a great job. It's going to be probably right down to the wire to see who makes it, how many guys we can keep."
Contact reporter Michael Gehlken at mgehlken@reviewjournal.com. Follow @GehlkenNFL on Twitter.