Gruden's emails not what Raiders stand for, Mark Davis says
Updated October 17, 2021 - 5:50 pm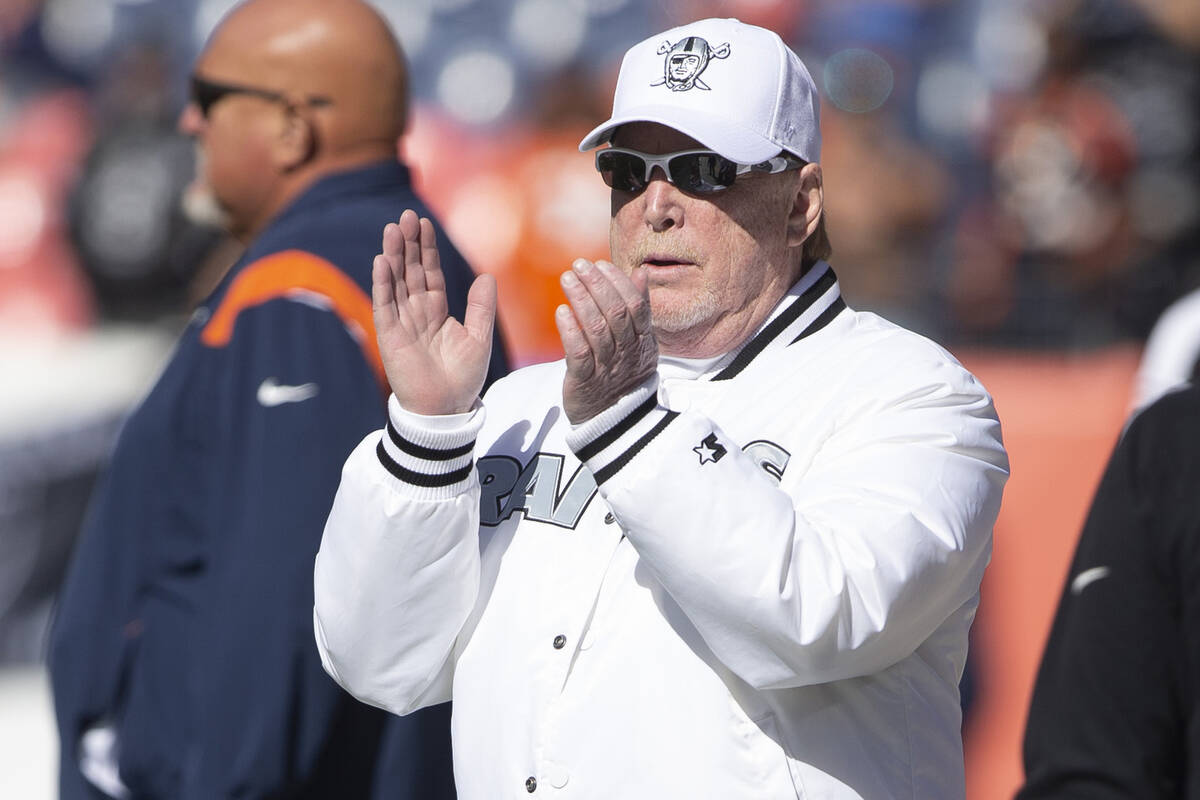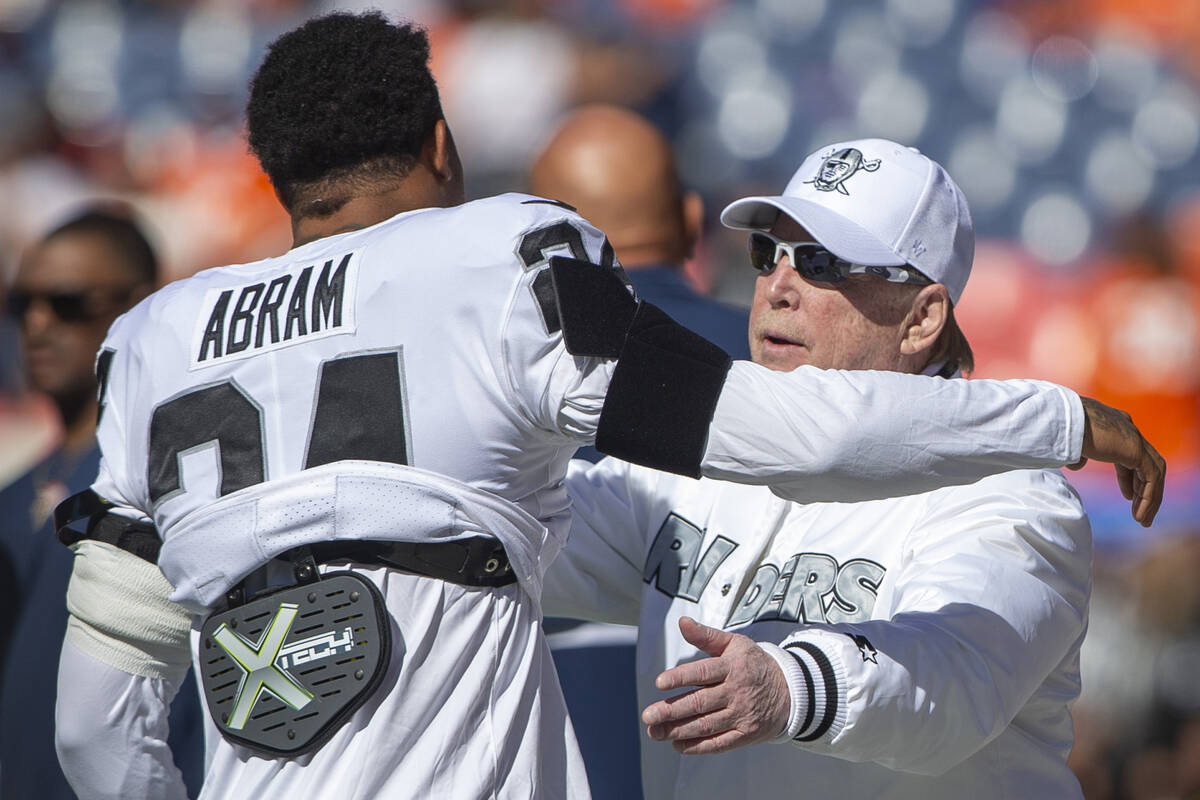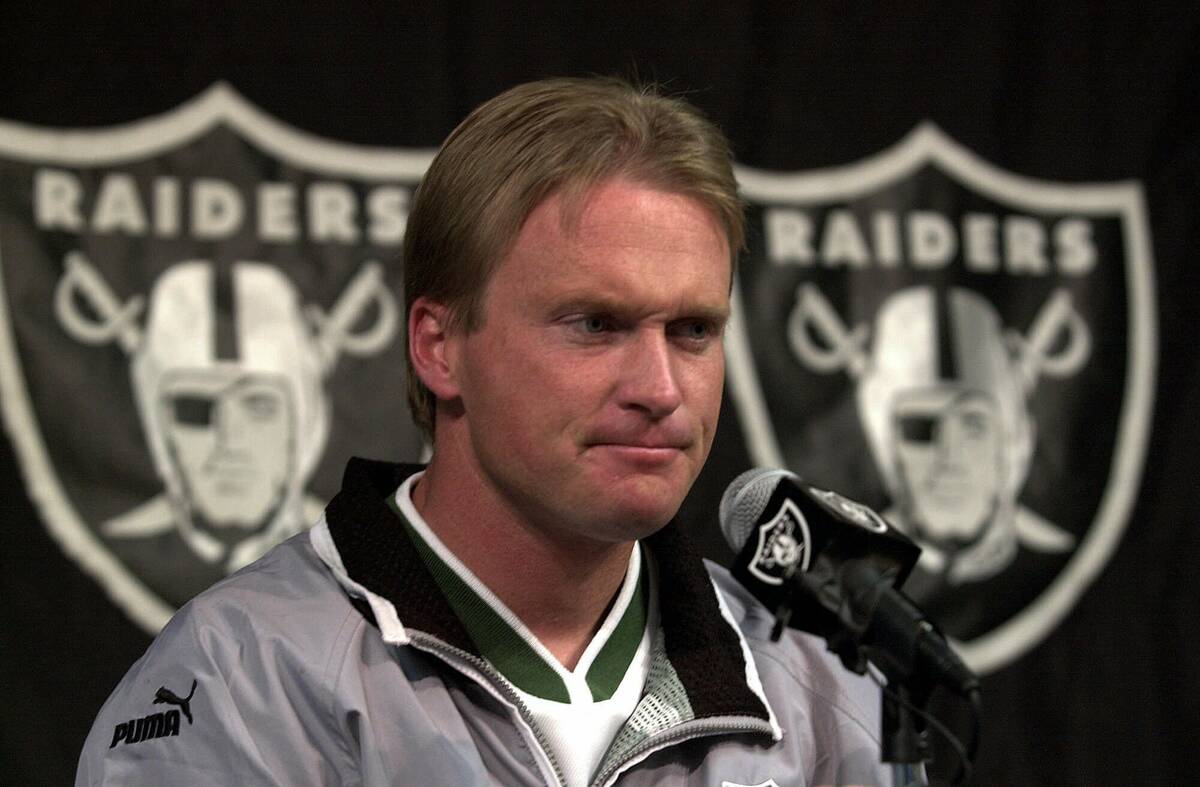 DENVER — Just minutes after the Raiders had responded to a tumultuous week with a resounding 34-24 victory over the Broncos, Raiders owner Mark Davis made clear to the Review-Journal where he stood on the insensitive emails from Jon Gruden that led the coach to resign.
"Listen," Davis said outside the Raiders' locker room in relation to Gruden's emails, "the Raiders stand for diversity, inclusion and social justice. We always have and we always will. The emails that came out are not what we stand for. So Jon Gruden is no longer head coach of the Raiders.
"There's not much more I can say. All the talking heads are making up all sorts of stuff. That's all it is. We don't stand for it."
The Raiders under interim coach Rich Bisaccia rolled up 426 yards against Denver on Sunday at Empower Field at Mile High, including 341 passing from quarterback Derek Carr.
"It was one of the best games I have seen us play in a long time," Davis said. "I thought it was fantastic. All three phases of the game. My emotions are that I'm excited that we looked good and are moving towards the future."
Gruden abruptly resigned Oct. 11 amid a firestorm of criticism over discriminatory emails he sent over a seven-year period between 2011 and 2017. Gruden was an analyst at the time with ESPN, and the emails were uncovered recently during an investigation into workplace misconduct at the Washington Football Team.
In them, Gruden used a racist trope to describe NFL Players Association chief DeMaurice Smith and used homophobic language to criticize Commissioner Roger Goodell.
The Raiders are 4-2, tied with the Chargers atop the AFC West.
Sports columnist Ed Graney can be reached at egraney@reviewjournal.com or 702-383-4618. Follow @edgraney on Twitter.