High-flying Dolphins offense presents challenge for Raiders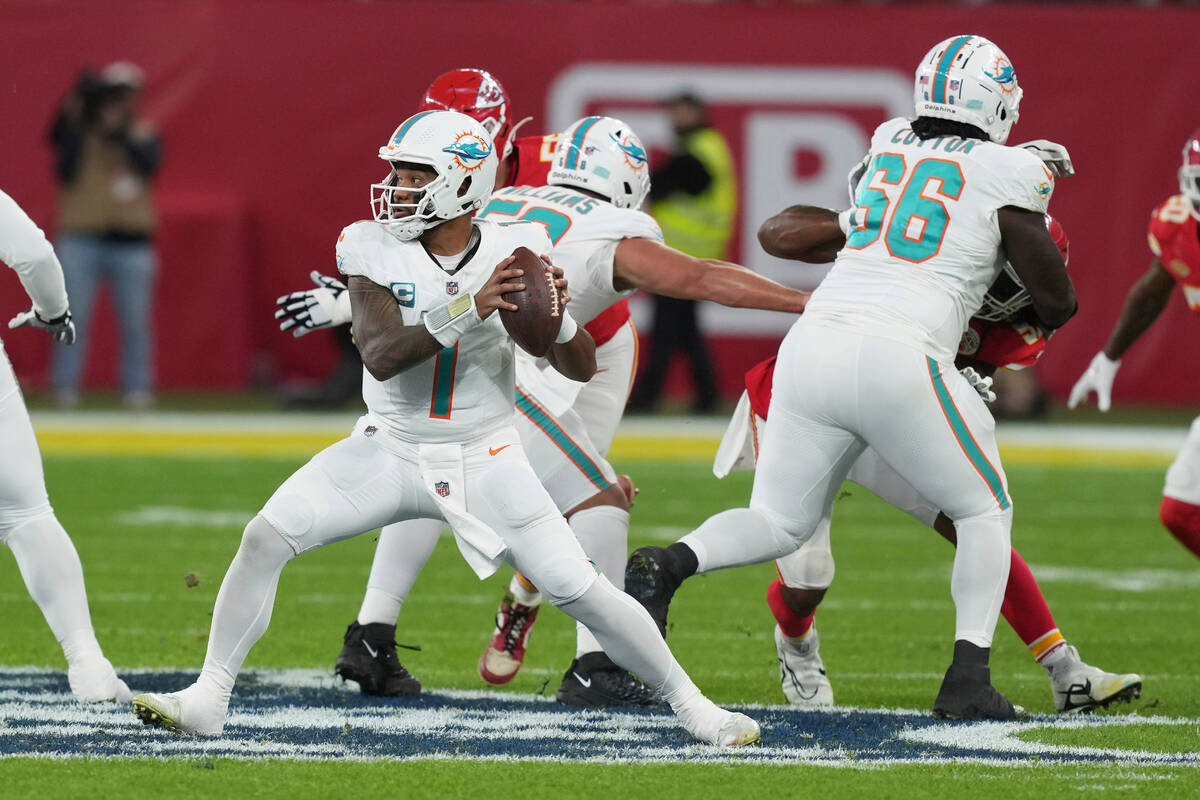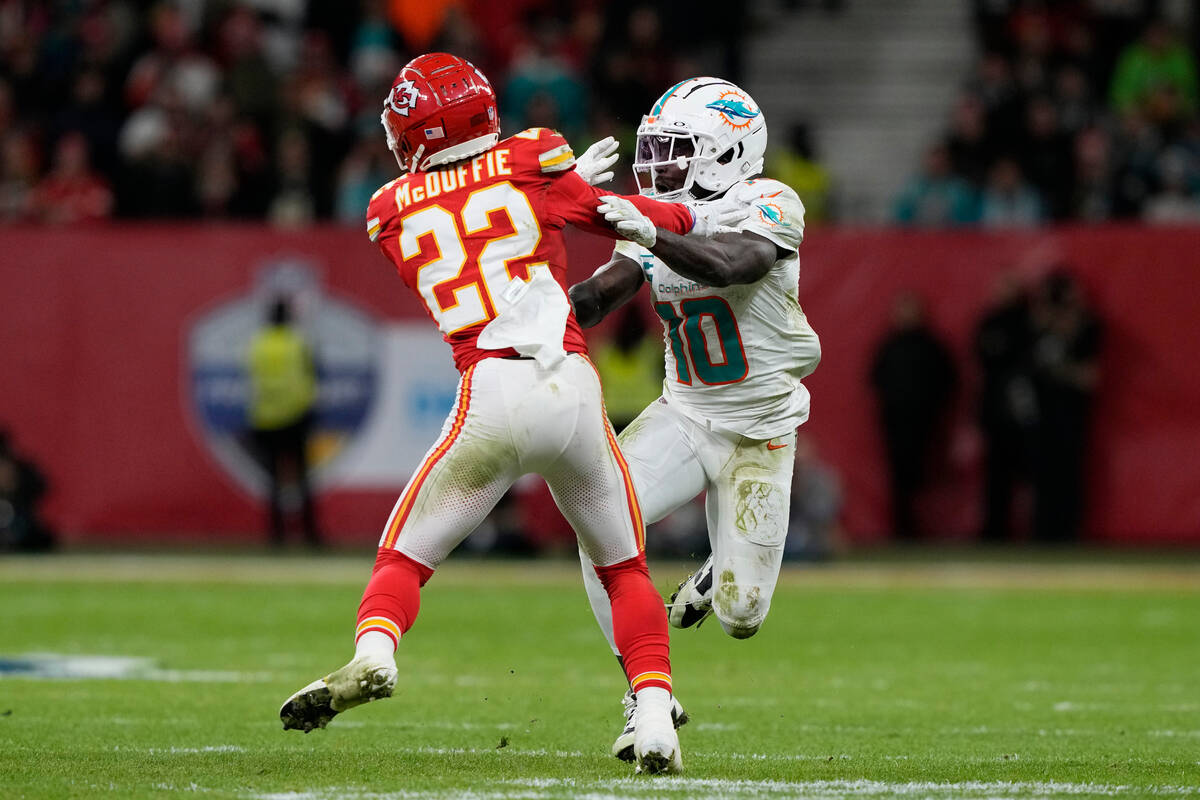 Quarterback Tua Tagovailoa looked like a different man when he showed up at the Dolphins' facility after the team's bye week this week.
Tagovailoa's normally curly hair was in corn rows and caused everyone to do a double-take.
"The hair?" Tagovailoa asked surprised reporters. "Oh, yeah, got them done last week. My hair was outrageous, so I thought if I didn't braid it, or if it wasn't long enough, then I'd just cut it. So I just thought I'd get it braided."
The look might be different, but the level of play is expected to remain the same. And that could be a problem for the Raiders, who play Sunday at Miami and face a challenge in keeping up with the NFL's highest-scoring offense.
Tagovailoa is the trigger man, and his play has elevated the former Alabama star into the NFL's upper-echelon quarterbacks. His 106.4 passer rating is second-best in the NFL. He leads the league with 19 touchdown passes and is third with 2,609 passing yards.
Between the hair, the comparisons some made to him resembling rap star Drake to the MVP credentials he is building, these are high times for Tagovailoa. But he is focused on just one thing.
"I just want to help our team win the Super Bowl," he said. "That would be the greatest deal. When everything is said and done, no one can take that away from you."
That's the consensus around the Dolphins organization, and it starts with their coach, Mike McDaniel, who has opened the window to fun and creativity and positivity since taking over last season.
No surprise, then, that the Dolphins are 6-3 and considered one of the favorites to make a playoff run.
McDaniel, who expressed appreciation for the environment of positivity that Raiders interim coach Antonio Pierce is trying to create, is a big proponent of building a culture based on respect and positivity. He feels both can impact one of the most critical components needed to succeed at the professional level.
"I think it's passion," McDaniel said. "Happiness will always be an unintended consequence of winning, but when you can have passion toward otherwise what people would view as the monotonous. That's joyful."
They are especially important given the rigors involved with the NFL and what players are asked to do.
"Sweating is hard. You see a lot of people sweating, having fun and smiling," McDaniel said. "I see it as something that I can tell the question is kind of geared toward my philosophy because I do prioritize people being happy, but that's because I want them to be passionate and be 100 percent all in."
That's something Pierce is trying to create in Las Vegas. It's something the high-flying Dolphins have seemingly constructed in Miami.
"It's fun being able to do the passionate game that you dreamed about doing when you're fully able to be yourself," McDaniel said. "I think there's a part of it there. But it's not just directly correlated where a happy work environment equals happy players. The players want to win. But if they think they're doing something productive, regardless how hard it is, but that can help them win and do all the things in their individual and team-oriented goals, you're going to have a more pleasant, more invested, more exuberant individual."
And as the tone setter, he takes responsibility in promoting that.
"It's part of our jobs to create a situation where guys feel like they can assert their best selves," McDaniel said. "Because again, it makes no sense to me if we're asking guys to be their best version of themselves. They have to find a balance of being themselves while being constructive and focused. Work can be fun if you know you're not going to be judged for that fun."
Contact Vincent Bonsignore at vbonsignore@reviewjournal.com. Follow @VinnyBonsignore on X.