How to watch Raiders-Bills game
Updated September 17, 2023 - 8:59 am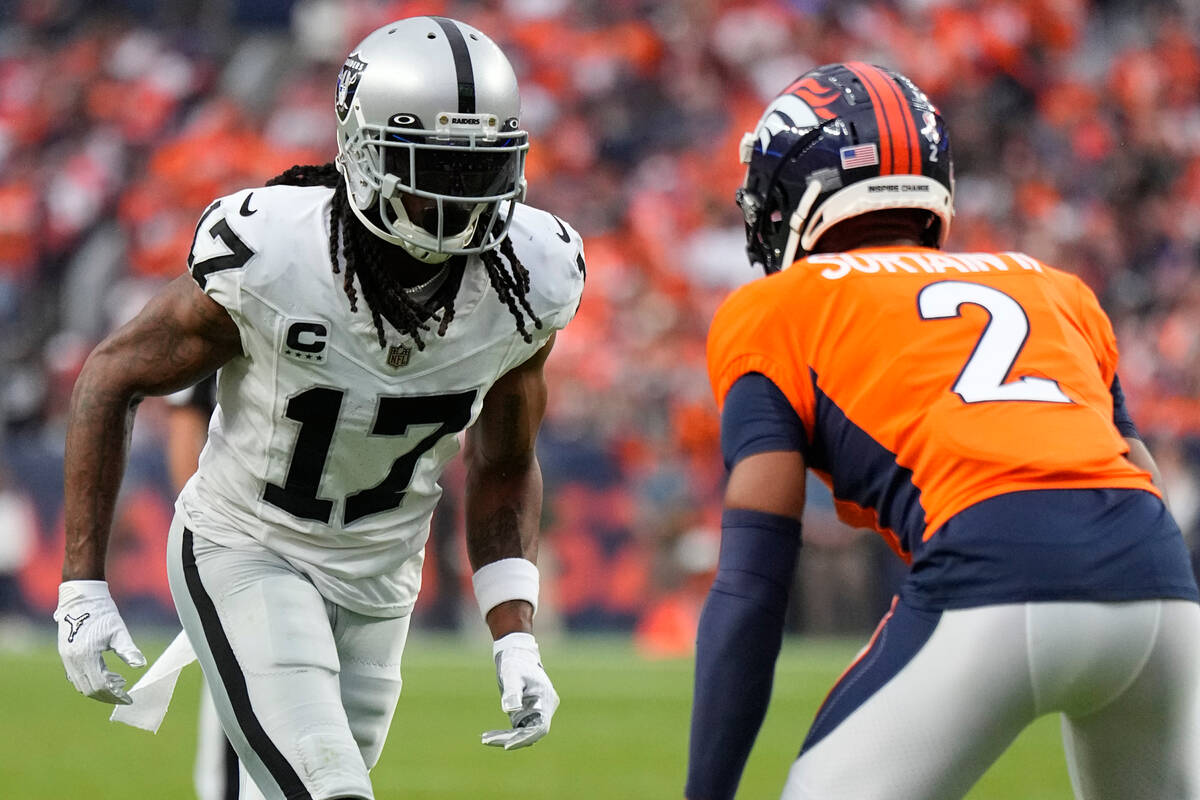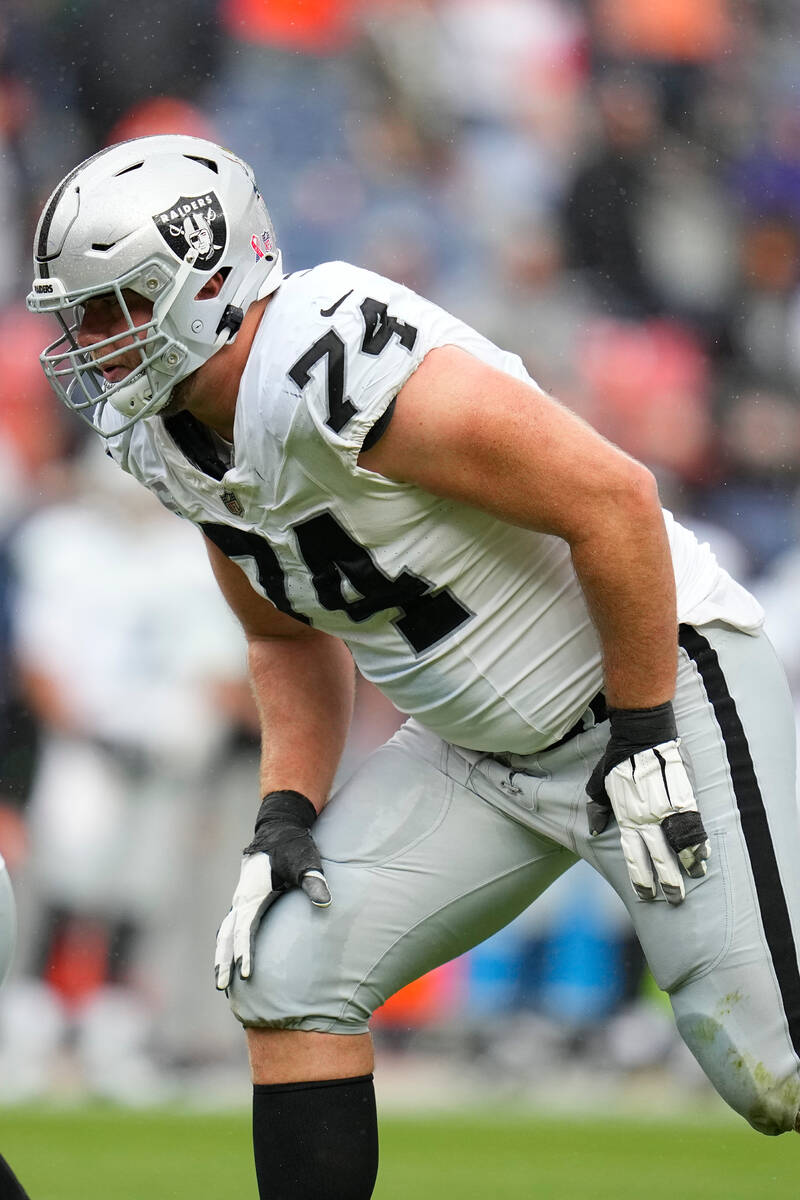 The fact that Sunday's Raiders-Bills game pits a 1-0 team against an 0-1 team might not be surprising, but many analysts thought it would be the other way around. The Raiders opened the season with a win at Denver, and the Bills blew a lead against an Aaron Rodgers-less Jets team on "Monday Night Football."
Game information
■ Who: Raiders at Bills
■ When: 10 a.m. Sunday
■ Where: Highmark Stadium, Orchard Park, New York
■ TV: KLAS-8 (Kevin Harlan, play-by-play, Trent Green and Melanie Collins, analysts)
■ Radio: KRLV 920-AM; KOMP 92.3-FM (Jason Horowitz, play-by-play, Lincoln Kennedy, analyst)
■ Line: Bills -8½; total 47
Series history
The Bills have won the past two meetings to even the series 21-21, including two postseason games.
Last meeting
The Bills took a 30-23 victory in a mostly empty Allegiant Stadium because of COVID-19 restrictions on Oct. 4, 2020. Josh Allen and Devin Singletary ran for touchdowns 3:32 apart early in the fourth quarter to open a 14-point lead.
Bold predictions
1. Marcus Peters will record his first interception with the Raiders to break a tie with Tashaun Gipson and move into possession of fourth place on the NFL's active interception leaders list.
2. The Raiders will win the opening coin toss, breaking an inexplicable trend in which they went 4-13 last season and lost the Week 1 toss against the Broncos.
3. Bills rookie tight end Dalton Kincaid, a Faith Lutheran High School product, will score the first touchdown of his career.
Matchups to watch
1. Bills quarterback Josh Allen vs. Raiders linebackers. Quarterbacks who can make plays with their arm and legs put an inordinate strain on linebackers who want to pursue and make plays, but have to be aware of getting beat over the top. It will be essential for Raiders linebackers to find that balance of containing Allen while staying disciplined. It's not an easy task, and coach Josh McDaniels said it will take the entire defense working together.
"He's not just a challenge for the linebackers," McDaniels said. "He's a challenge for everybody. This is one of the premier players in our league. … You try to contain him, try to limit some of the production that you can, but he's going to make his fair share of plays, and you've got to just try to make it as hard as you can on him to not let that get out of hand."
2. Bills defensive end Greg Rousseau vs. Raiders left tackle Kolton Miller. Rousseau, a former first-round pick, has quietly become a force and is one of those pass rushers who also excels against the run. He will move around a bit, but prefers to line up on the right end, so Miller should see him more than anyone else.
3. Raiders wide receiver Davante Adams vs. Bills cornerback Tre'Davious White. Injuries have taken a toll on White, who once looked as if he was going to be a mainstay among the elite corners in the league. He still has that skill set even if he has struggled to stay healthy. White won't see Adams often in man-to-man coverage without help, but that should be a fun battle to watch.
When the Raiders have the ball
It's always essential to win up front, but that will be particularly true in this game. The Bills are angry after losing in overtime to a backup quarterback on "Monday Night Football," and the best way to neutralize that emotion will be to control the line of scrimmage. The Raiders did a great job in pass protection against the Broncos, but struggled to create much running room for Josh Jacobs against stacked boxes. They need to be more effective on the ground, if only to take the Bills' rowdy fans out of the game early.
When the Bills have the ball
So much for the notion Allen might run less this season in an effort to reduce the hits his body takes. He had six rush attempts in Week 1 and was sacked five times, taking big shots throughout the game. Perhaps that's part of why he turned the ball over four times. There is no doubt about his physical gifts, but he will turn the ball over if the defense stays disciplined.
Injury report
Raiders: OUT: DE Chandler Jones (NIR-personal), WR Jakobi Meyers (concussion), FULL: WR Davante Adams (foot), WR DeAndre Carter (knee), QB Jimmy Garoppolo (ankle), G Jordan Meredith (calf). S Tre'von Moehrig (thumb), OT Jermaine Eluemunor (ankle).
Bills: FULL: C Mitch Morse (finger).
Storyline
The Bills are wounded and angry. Or at least they should be.
In what promises to be a competitive race for home-field advantage in the AFC, those are the kind of games contenders can't afford to lose.
That could put the Raiders in a tough spot coming into a crowd that will be worked into a frenzy for their home opener and what could be the first home game for safety Damar Hamlin, if he's active.
But McDaniels is trying to prepare his team simply for the opponent, not any of the extra emotions or motivations.
"I just look at them as one of the best football teams in the league," he said. "I don't have any idea about all the other stuff. The National Football League, you just play the game on Sunday or Monday … and put your best performance out there."
The pick
Bills 34, Raiders 20
Adam Hill Las Vegas Review-Journal