How Tyree Wilson went from small town to Raiders' 1st-round pick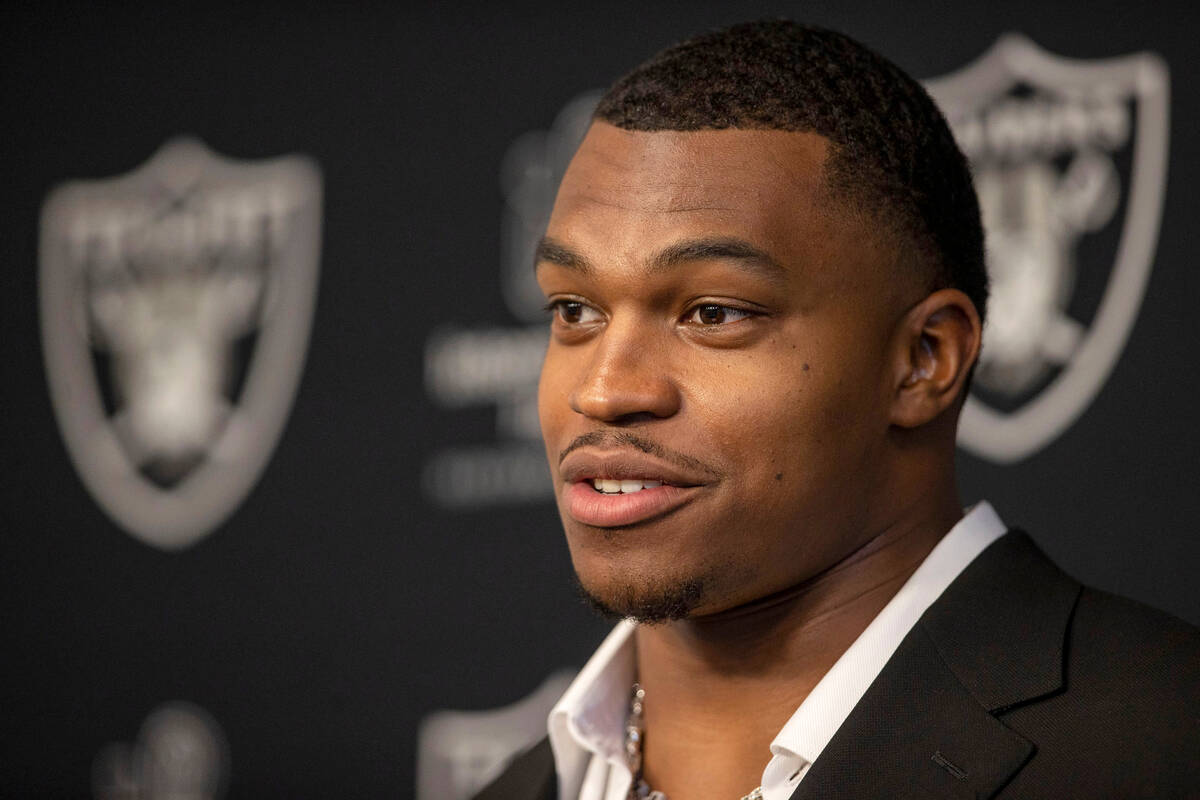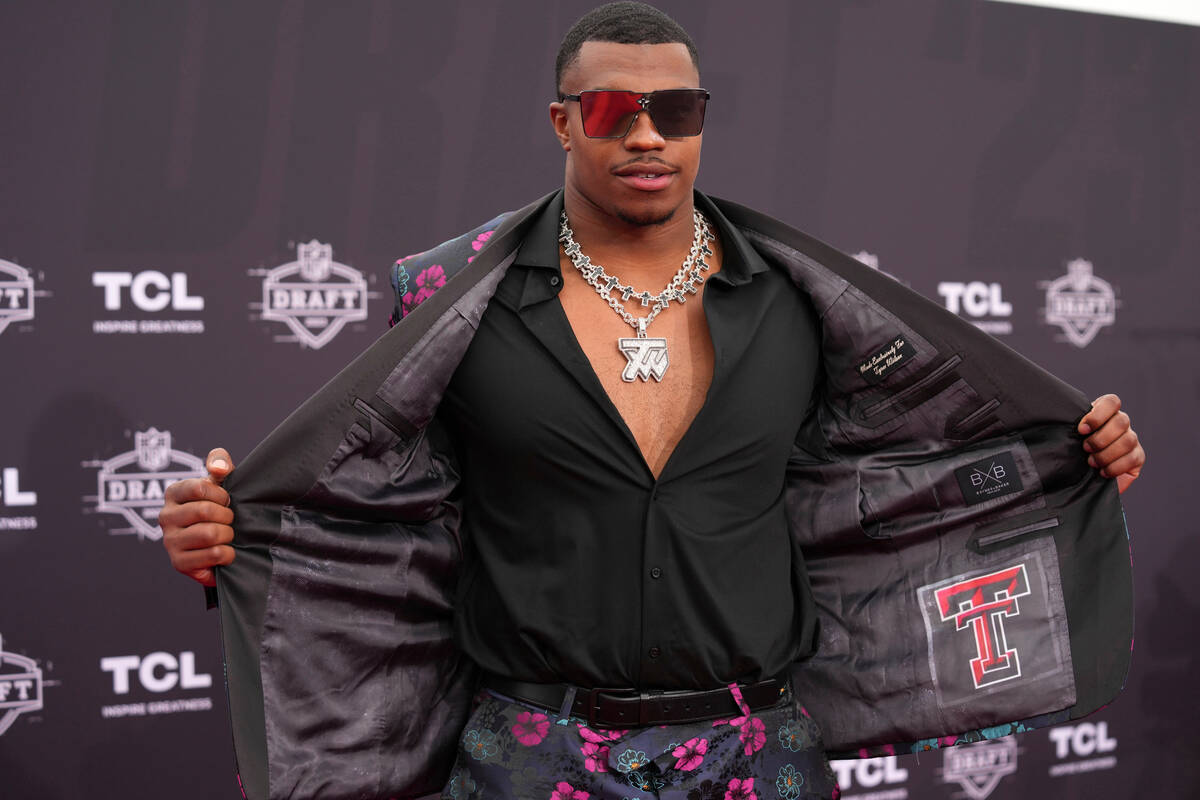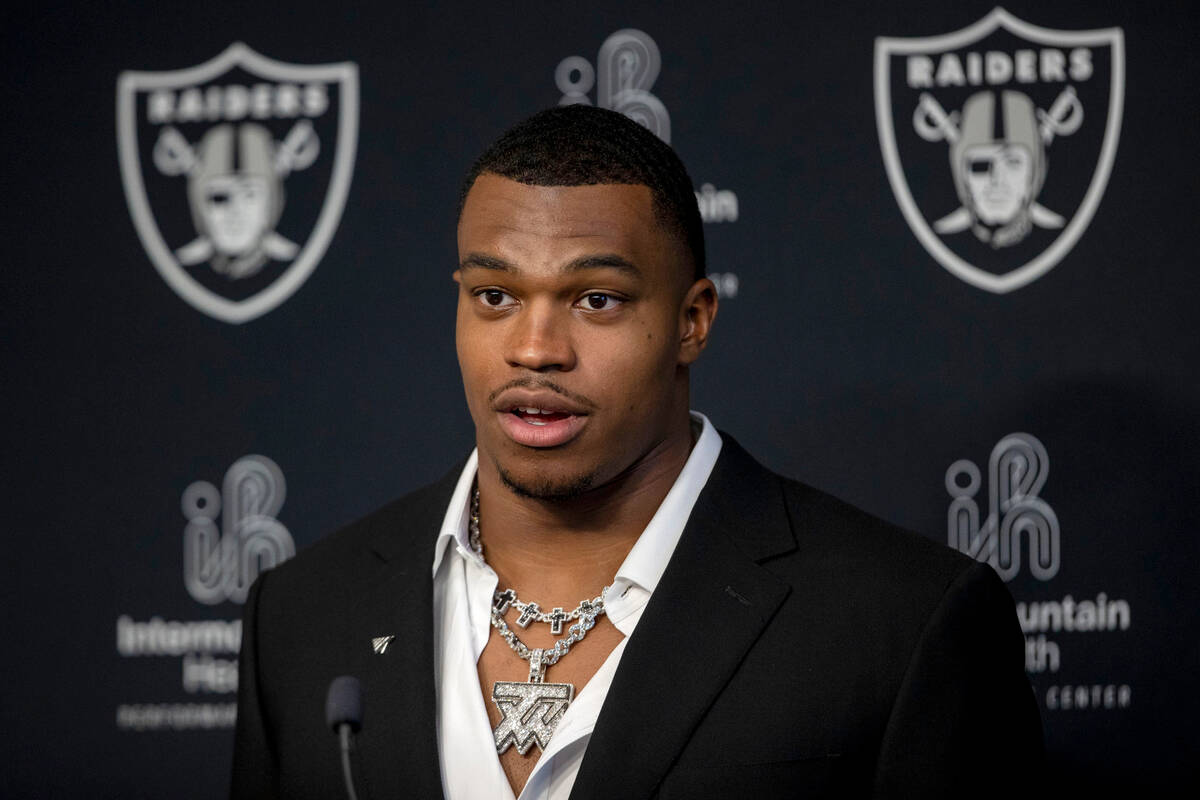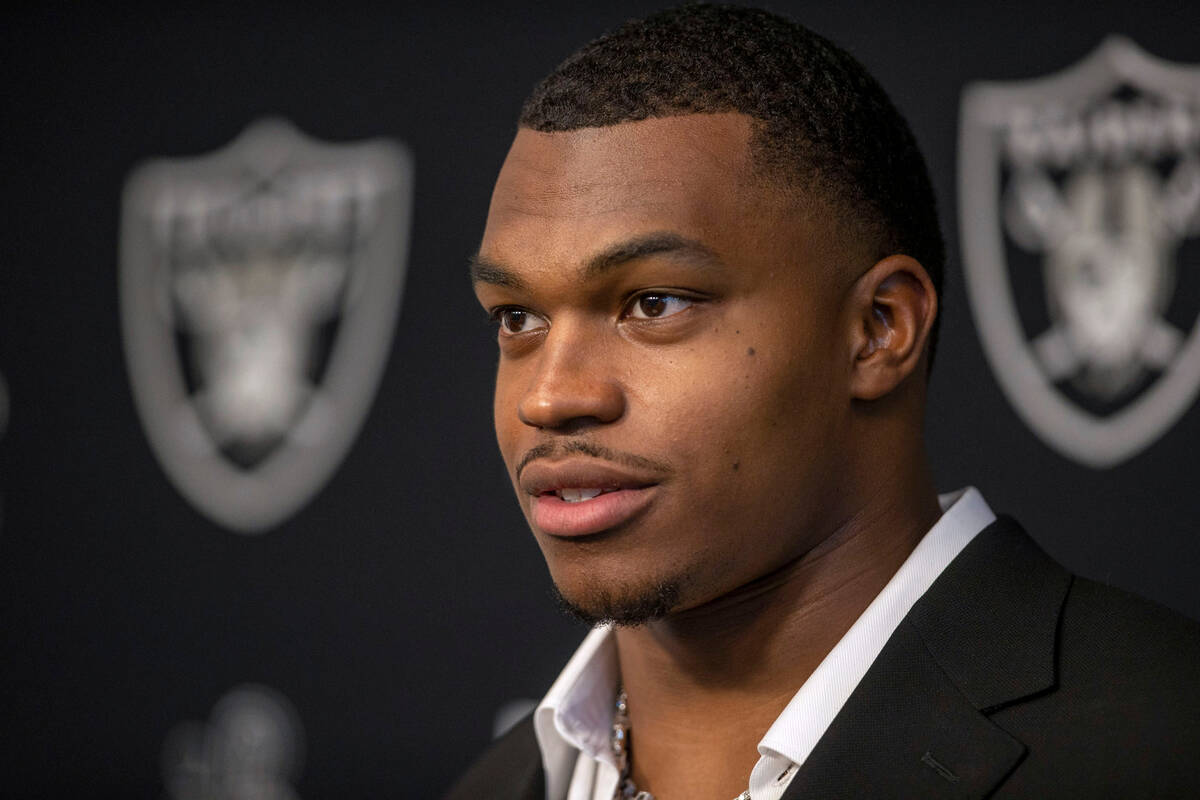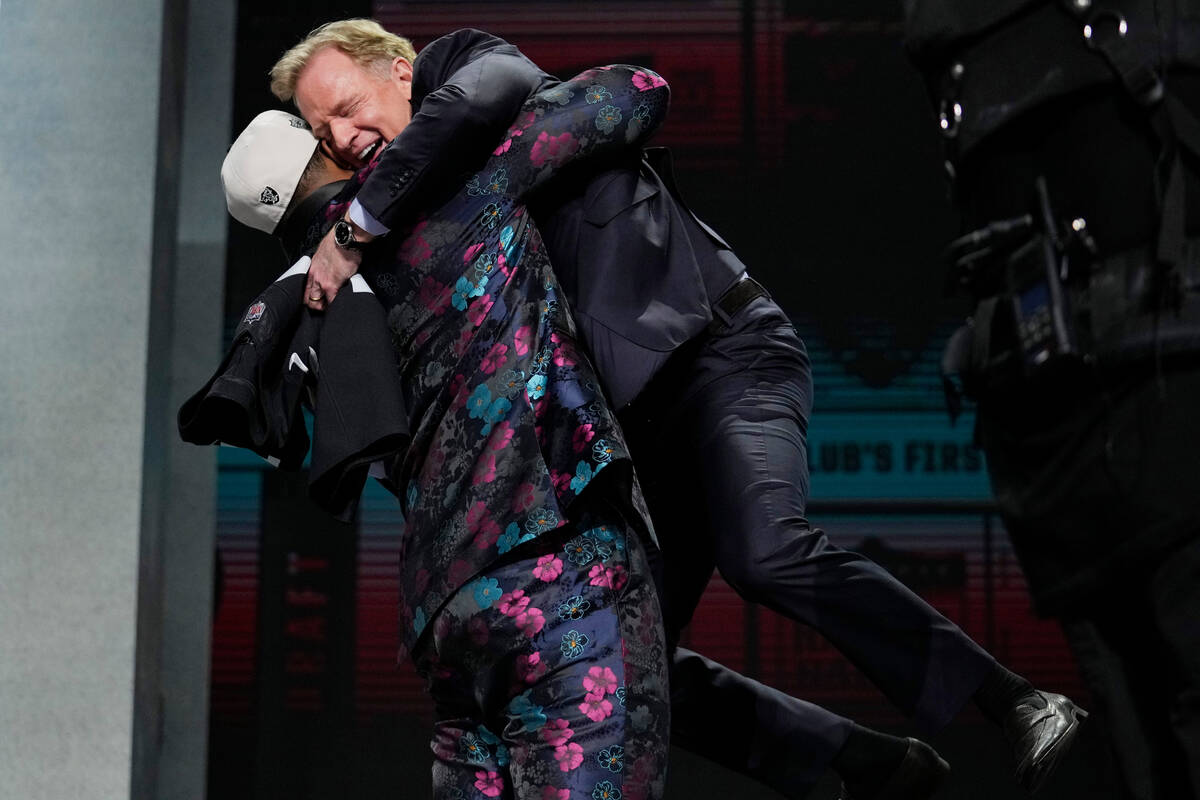 By the time the gangly 6-foot-2-inch 220-pound Tyree Wilson grew into a long-armed, lightning-fast 6-5, 230-pound, senior defensive lineman, it was obvious he had outgrown some of the competition he routinely thrashed.
Thankfully for anybody who crossed his formidable path on those Friday nights at West Rusk High School in New London, Texas, the gentle giant — whom the Raiders would eventually invest in as the seventh overall pick in the 2023 NFL draft — was as noble as was dominant.
So every once in a while, when the physical difference between Wilson and the competition was particularly apparent, he would politely approach his coach, John Frazier, with a knowing nod of the head.
"He'd say, 'Coach I know, I got it,'" Frazier remembered.
Wilson would then proceed to dominate the game in a way he made sure didn't put the undersized team he was competing against in harm's way.
"It didn't look like he was lettin' up on them, but he was lettin' up," Frazier said. "He's that type of kid."
It was against the best of the competition in a neck of the East Texas woods that routinely churns out Division I prospects and NFL stars that Wilson wreaked the most havoc, though.
And that eventually caught the eye of college recruiters, including those at Texas A&M, where Wilson began his college career in 2018 before transferring to Texas Tech in 2020.
There, on the same Lubbock, Texas, field where Patrick Mahomes made a name for himself as a gunslinging quarterback, the once awkward, uncoordinated athlete whose high school coaches described as "giraffe-like" when he first showed up on campus developed into one of the best defensive ends in college football.
Or, as Wilson's Texas Tech defensive coordinator, Tim DeRuyter, recalled upon taking his first peek at Wilson on film when he took over the Red Raiders' defense in 2022: "Tyree just jumped off the screen."
'Oh, wow' moments
That journey began for Wilson, the son of Tiffany and Charles Helton, in the tiny town of New London, Texas, population of roughly 1,000. Both of his parents worked at West Rusk.
From those humble beginnings emerged a pass-rushing, edge-setting defensive end whom the Raiders are counting on as an immediate supplement to Chandler Jones and Maxx Crosby and, eventually, the peer to Crosby in a one-two punch of pass-rush fury.
"Adding that to our roster right now really, really excites us, our coaches and eventually our fans," Raiders general manager Dave Ziegler said.
A glimpse of which was apparent to anyone who saw Wilson play at West Rusk.
"There were a ton of 'oh, wow' moments with Tyree," Frazier said.
This, in spite of every attempt opposing offenses made to neutralize Wilson, including scheming up plays so far in the opposite direction of him they might as well have been in the next county.
With his combination of speed, athletic ability and incredible arm reach, Wilson often made a mockery of those efforts to avoid him.
"They couldn't run away from him," Frazier said. "He'd chase them down from behind."
'A real dude'
One play, in particular, stands out. Operating out of the shotgun, the opposing team ran an option play directly at Wilson. The intent was for the quarterback to run almost to the lap of Wilson and then pitch the ball to his running back at the last second.
Wilson's assignment was to cover the quarterback. In other words, if the quarterback held onto the ball, it was Wilson's job to contain and tackle him. The running back was the responsibility of one of Wilson's teammates.
As Frazier tells it, Wilson stood his ground as the quarterback approached him. At the very last second, though, the quarterback pitched the ball to the running back, fully expecting Wilson to tackle him while the running back ran free in the opposite direction.
That did not happen.
Wilson immediately pivoted to the running back, using his speed and arm length to corral the ball carrier and drag him down for the tackle.
"And there were so many of those types of plays," Frazier said.
DeRuyter would come to realize that, too, upon arriving at Texas Tech. The former Fresno State head coach was tabbed to oversee the Red Raiders' defense by Joey McGuire, who had just been hired as the new Texas Tech coach.
McGuire, cognizant of Wilson potentially using the transfer portal after the coaching change, gave DeRuyter a heads-up about the importance of making sure Wilson remained in the fold.
DeRuyter was one step ahead of his boss after watching game film.
"Oh, I know exactly who you are talking about," DeRuyter remembers telling McGuire.
Then he actually laid eyes on the fully grown 6-6, 270-pound Wilson for the first time.
"And I was like … this guy is a real dude," DeRuyter said.
What he would come to learn about Wilson is a trait everyone that has worked with him all the way back to high school already knew.
"He's a country cowboy kind of kid that goes out and earns anything he gets," DeRuyter said. "He doesn't make any assumptions. He just says, 'I gotta go work to go get whatever I've got to do.'''
Gaining confidence
That humility came across in their first meeting. And for DeRuyter, it was a bit startling.
"Because a lot of kids that have that kind of body, when you first meet them, and then you watch the tape and you think, 'Oh man, this guy is gonna like himself a lot,'" DeRuyter said. "And that's the typical kid."
Not Wilson.
"He's the total opposite," DeRuyter said.
While work ethic was never an issue for Wilson, his realization of just how good he was capable of being took some time to come around. A back issue cost him some time last spring, but once Wilson got on the field for fall camp, DeRuyter understood that Wilson required a more confident mindset to reach his potential.
So one day in practice, DeRuyter pulled Wilson aside to deliver a message.
"You need to start looking yourself in the mirror every day and just say, 'I'm the baddest (expletive) on the field,'" DeRuyter told him. "Cause when you start doing that, you are. And when you start believing it, you're going to go to a different level."
Wilson's initial reaction was bemusement.
"He just kind of laughed at me," DeRuyter said.
The message eventually got through. And once the physical traits and work ethic aligned with a more pronounced confidence level, an even more lethal Wilson was unleashed.
No foot concerns
Over the first 10 games of the 2022 season, Wilson was well on his way to a career season, racking up 61 tackles, including 14 for loss, and seven sacks.
"Chasing things down, setting edges and then just crushing the pocket," DeRuyter said.
Unfortunately, Wilson suffered a foot injury in mid-November against Kansas while planting his foot as he prepared to rush the passer. The injury required surgery and knocked him out for the remainder of the season and cost him all on-field work during the draft evaluation process.
The deep dive the Raiders did into Wilson consisted of multiple visits with him, including at the Senior Bowl, on a personal visit to their Henderson practice facility and a thorough medical evaluation. The Raiders have said Wilson's foot is not a long-range concern, hence the investment they made in a player many draft analysts deemed a top-five or even top-three pick.
"Our doctors, there was the combine, the combine rechecks, then we did our own medical stuff when he was here, and we felt comfortable with it," Ziegler said.
From DeRuyter's vantage point, the Raiders are getting a player who still has plenty of room to grow. And someone willing to put the work in to put it all together,
"This guy is a blue-collar, show-up-with-his-lunch-pail-and-keep-working-his-game kind of guy," DeRuyter said. "Not only is he going to be a longtime NFL player, his ceiling hasn't been reached. He'll work at it because that's just what he's made of."
Contact Vincent Bonsignore at vbonsignore@reviewjournal.com. Follow @VinnyBonsignore on Twitter.