If Jim Brown had his way, he would've been a Raider
Updated May 22, 2023 - 11:34 am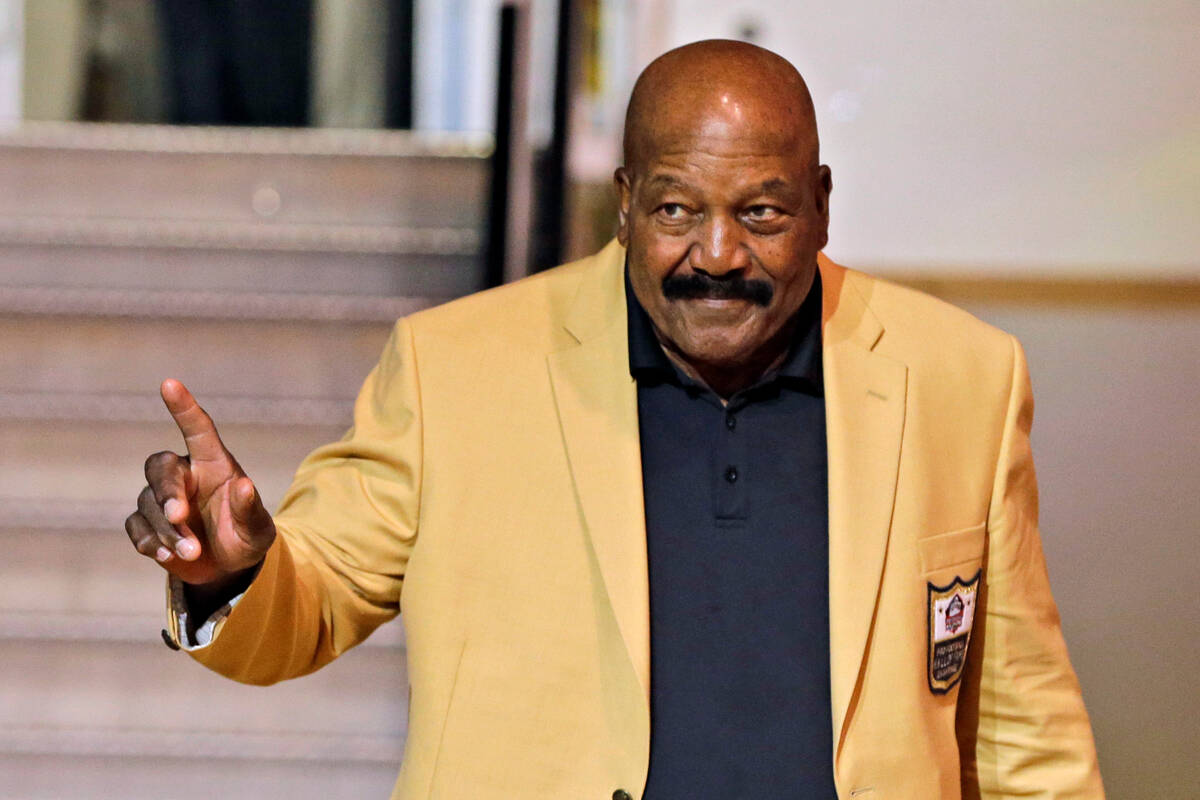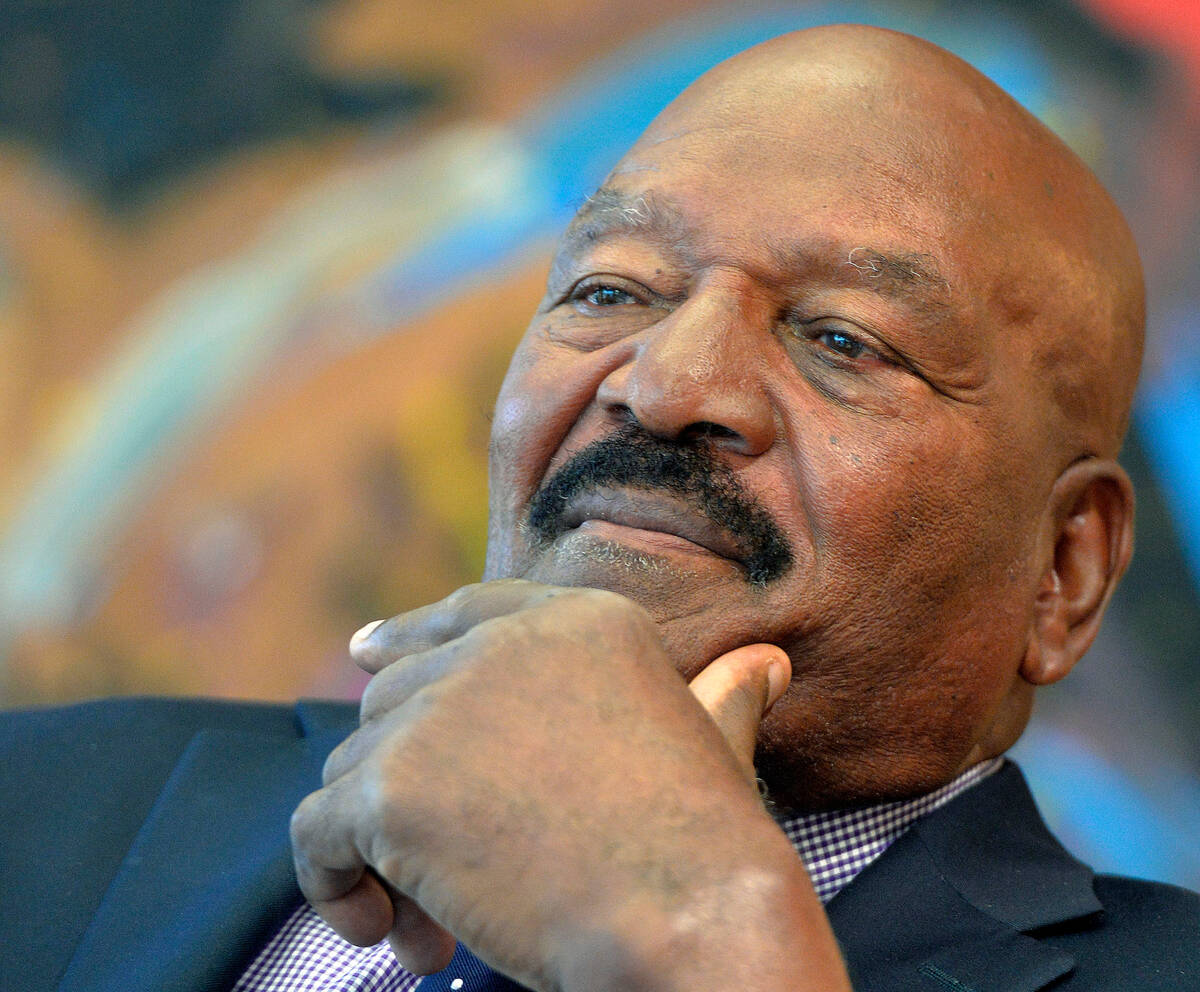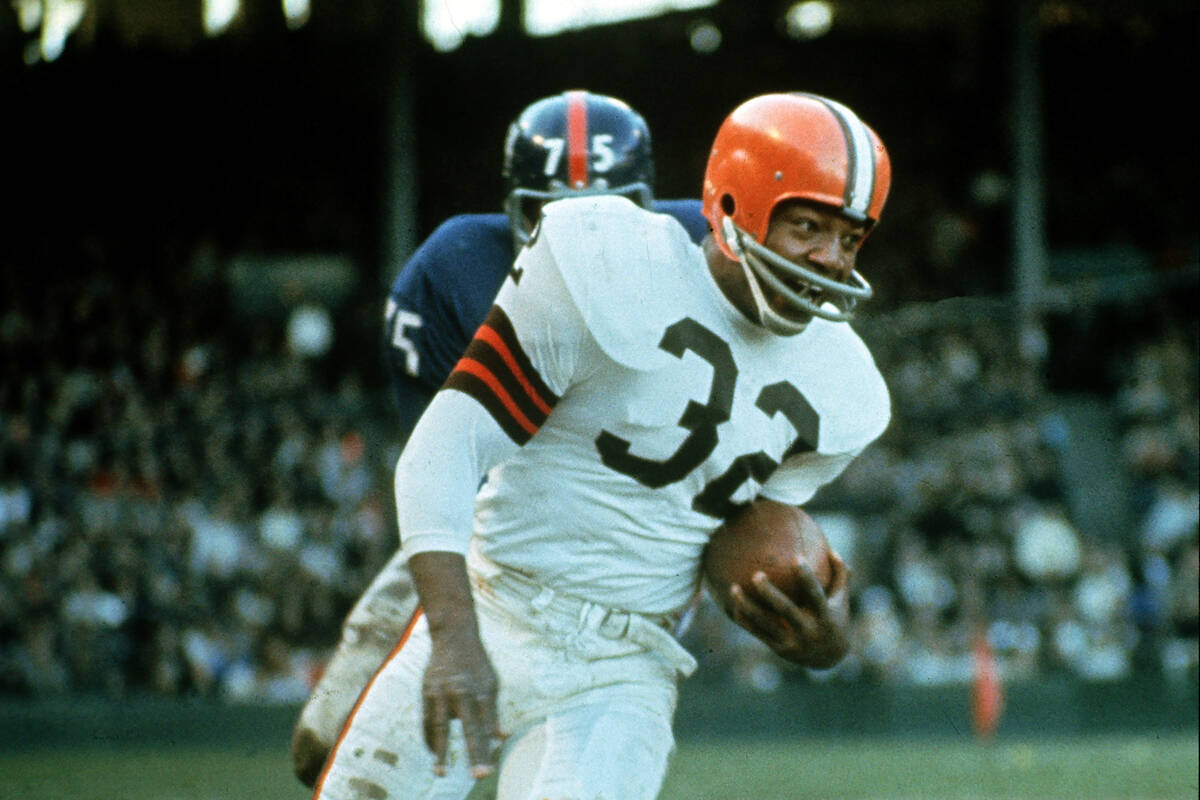 Jim Brown was 3 yards and a cloud of dust away from making an unprecedented return to football nearly 20 years after he abruptly walked away from the NFL.
And if Brown, one of the most influential athletes of all time who died Thursday at age 87, had his wishes, the team he would have returned to — at age 47 — would have been the Raiders, who at the time called Los Angeles home.
As Brown told Sports Illustrated during a 1983 interview: "Who's to say a 47-year-old can't do it?"
Brown didn't want Pittsburgh Steelers star Franco Harris to break his NFL rushing record of 12,312 yards, set during nine dominating seasons with the Cleveland Browns. He didn't like the way Harris played and thought he was just hanging on to break his record.
So Brown considered asking Browns owner Art Modell if he would relinquish his rights so he could sign with the Raiders for the 1984 season and potentially keep Harris from breaking his record.
Brown even appeared on the cover of Sports Illustrated in December 1983 wearing a Raiders uniform with the headline, "You serious? A comeback at 47?"
Jim Brown even graced the cover of Sports Illustrated in 1983. A comeback? Al Davis would have loved it. pic.twitter.com/cPpONYHYqU

— Raiders History (@Oaklraiders1976) May 19, 2023
Raiders owner Al Davis was willing to talk with Brown, telling the Washington Post, "Certainly out of admiration and respect I would be willing to listen to whatever he has on his mind."
But Davis wasn't about to let Brown's wishes interfere with the goals of the Raiders, who at the time had future Hall of Famer Marcus Allen in their backfield.
"Our total concentration has to be on this season," Davis told the Post. "Yesterday, I thought it was just a passing note. This morning, I've had all sorts of calls."
It became a moot point. Harris played the 1984 season for the Seattle Seahawks after being cut by the Steelers in a contract dispute and rushed for 170 yards before being released after eight games at age 34. He never played another down, and his career rushing total of 12,120 fell 192 yards below Brown's record.
Brown had several issues with Harris breaking his record. Brown had accomplished the mark in nine years while playing 12-game regular seasons and averaging 5.22 yards per carry and 104.3 yards a game.
At the time, Harris was averaging 4.15 yards per carry and 72.3 yards per game while playing six seasons consisting of 14 games, five of 16 games and one strike-shortened nine-game season.
As Brown told Sports Illustrated, the disparity was apparent.
"Gaining 1,000 yards in a 14-game season is like walking backwards," he said. "Gaining 1,000 yards in a 16-game season isn't even worth talking about. The standards today are lower, the conditions are easier and the expectations are less."
It also infuriated Brown that Harris avoided contact at the end of plays. Brown was a punishing runner known for initiating contact rather than dodging it and never missed a game during his career.
"If Franco hangs around long enough and keeps running out of bounds, he'll get my record," Brown said.
He vowed to do something about it.
"I have the greatest respect for Franco Harris," Brown told the Cleveland Plain Dealer. "But he is just hanging around to try to break my record. Even if Franco beats my record by 500 yards, I will come back."
But he never did and, ironically, his record was still broken in 1984, by Walter Payton. Emmitt Smith passed Payton in 2002 and still holds the record with 18,355 yards. Brown is 11th on the list and Harris 15th.
Contact Vincent Bonsignore at vbonsignore@reviewjournal.com. Follow @VinnyBonsignore on Twitter.