'I'm good with my hands': Raiders' Adams renovates beloved grandmother's home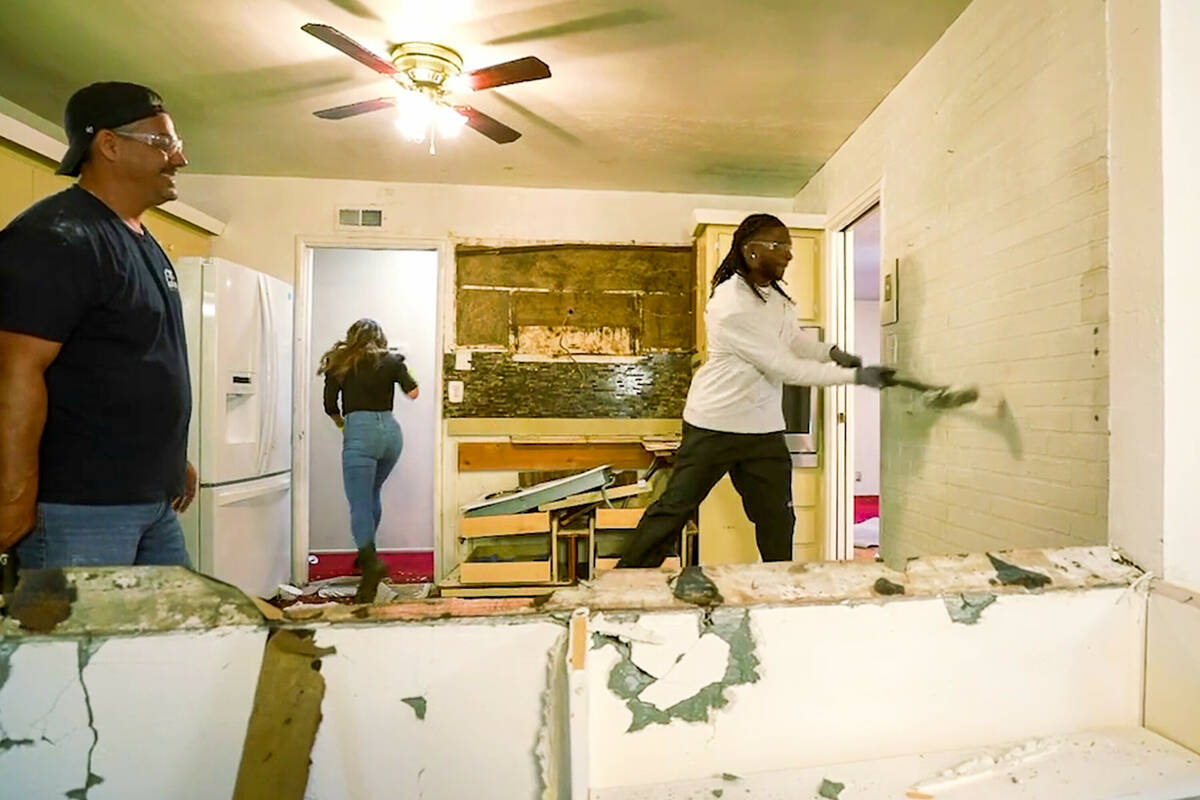 "I'm more nervous right now than I was for any game last year," Davante Adams says.
And with good reason.
The Raiders' All-Pro receiver had spent the previous two weeks tearing down walls and making other major changes to the home of his beloved grandmother, and she was about to see the results for the first time.
It's all part of "Secret Celebrity Renovation" (8 p.m. Friday, CBS), which helps athletes and entertainers transform the home of someone who helped them along their journey to fame. For Adams, that person was never in doubt. He credits his grandmother Bettie "Baby" Adams for helping raise him and serving as a second mom.
"Without my grandma and my grandpa, I mean, God knows where I would be," he says during the episode. "Her guidance, her cooking, her love, her discipline. All those different things kind of led to me being the man that I am today."
The home, in Adams' native East Palo Alto, California, is a special place. He lived there for a while as a child with as many as eight other people, and the tiny red couch he slept on was still there when the "Secret Celebrity Renovation" crew arrived. It was in the family's Raiders room, crammed full of memorabilia, that long predates his time with the team. There's also a "Raiders Dr." street sign hanging above the front door.
Bettie Adams never wanted anything from her grandson, he says in the episode, and she refused to move into a new house. So renovating the home's living room, that Raiders room and the kitchen — where she still cooks for members of the community and chases away anyone who tries to enter — was the next best option.
With the help of contractor Rob Mariano of "Survivor" fame and interior designer Sabrina Soto, Adams takes a sledgehammer to that kitchen, works a chop saw and a jackhammer, screws in new drywall and covers the joints, and installs baseboards, a backsplash and a quartz countertop.
In between, Adams takes host Nischelle Turner on a tour of his hometown, including the park he calls "the foundation of my athletic dreams."
But the main focus is on the house and Adams' chance to give back.
"I've worked with some tools — not necessarily sledgehammers and jackhammers," he says of his blue-collar skills heading into the demolition phase. "But I'm good with my hands."
That's a bit of an understatement.
Contact Christopher Lawrence at clawrence@reviewjournal.com or 702-380-4567. Follow @life_onthecouch on X.