'It's like a horrible movie,' Davante Adams says of Aaron Rodgers' injury
Updated September 13, 2023 - 4:34 pm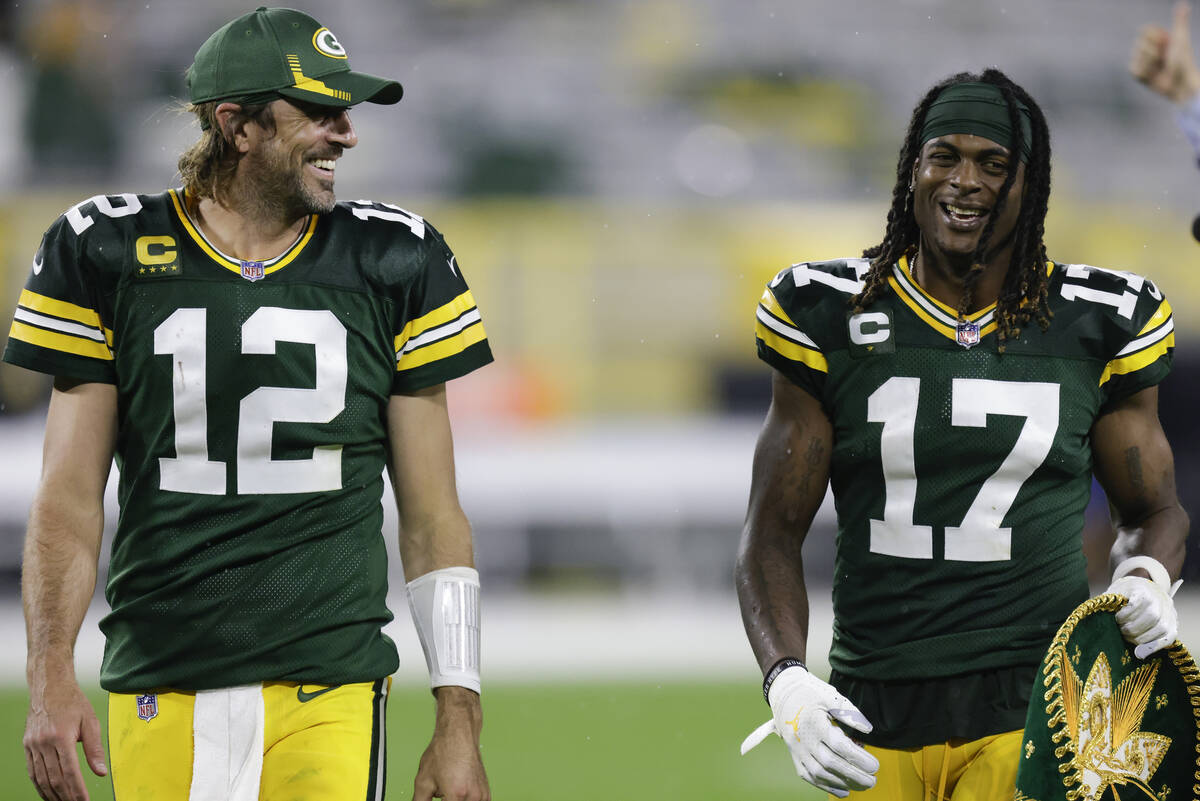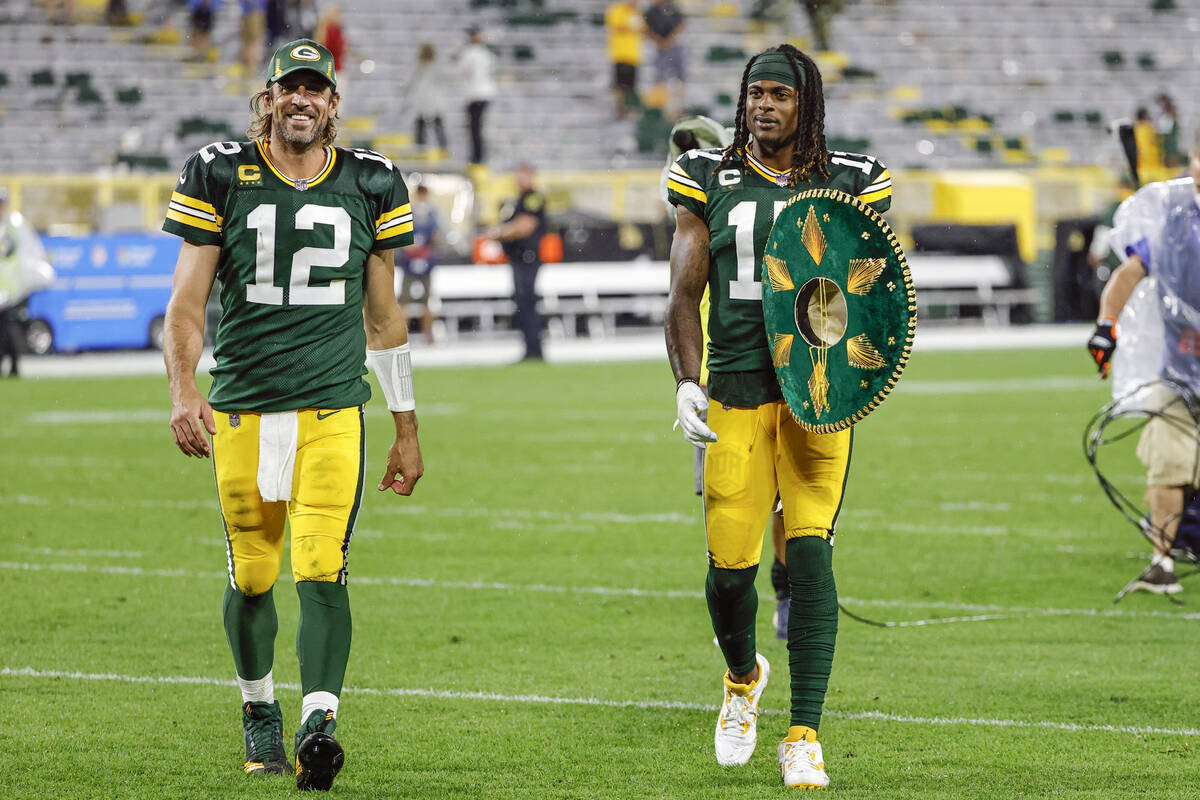 WHITE SULPHUR SPRINGS, West Va. — Raiders receiver Davante Adams said he was watching "Monday Night Football" on the plane to West Virginia when his friend and former teammate Aaron Rodgers suffered a season-ending Achilles injury.
"It was really tough, man," Adams said of his emotions watching the play. "It's like a horrible movie. You don't want to see the main character go down like that at all, let alone as early as it was."
On the Jets' fourth snap of the game, Rodgers rolled out to pass and was sacked by Buffalo Bills defensive end Leonard Floyd. Rodgers, traded to the Jets in the offseason after spending the first 18 seasons of his career with the Green Bay Packers, fell awkwardly to the ground on his left leg while being tackled.
Adams said he has been in communication with Rodgers and is praying for his mental well-being as he processes the lost season after so much anticipation.
"I know he was excited, and I was definitely excited to see him go out there and ball out," Adams said. "I know he was feeling rejuvenated and excited about the opportunity to work with a really good team, so it sucks. That's my guy, though, so I let him know basically I'm here for him in whatever way that I can. I don't know what I can do to make him feel better at this point, especially obviously with us being in season now as well, but like I said, it sucks."
The Raiders host the Jets in a prime-time Sunday night game Nov. 12 that was supposed to showcase the two longtime Packers teammates taking the field against each other for the first time.
Contact Adam Hill at ahill@reviewjournal.com. Follow @AdamHillLVRJ on X.