Josh Jacobs, Raiders still at impasse with contract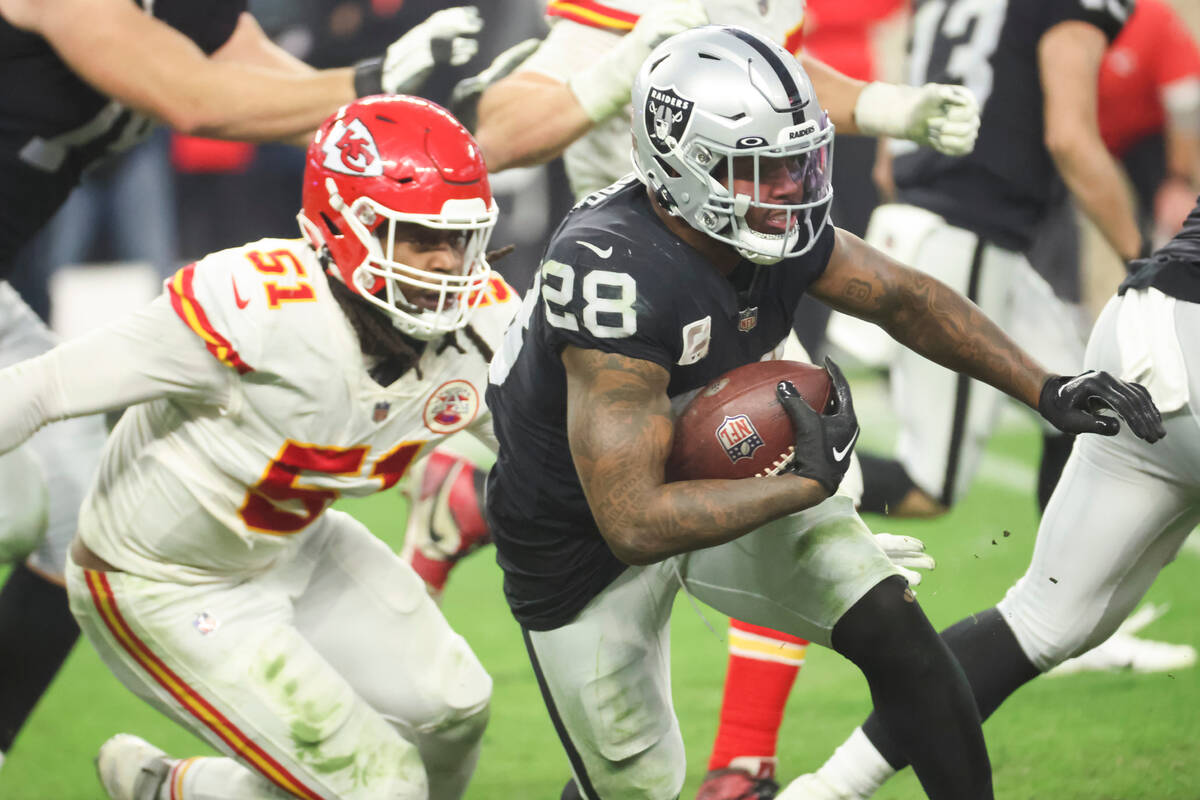 Many Raiders players have been making their way through the club's practice facility in Henderson this week to start the offseason program.
That does not include running back Josh Jacobs, who has not signed his franchise tag tender and, as a result, is not participating.
Raiders general manager Dave Ziegler addressed the issue during his predraft media availability Friday. But as has been the case throughout the process, Ziegler did not directly comment on the state of negotiations between the Raiders and Jacobs.
Choosing instead to keep those conversations entirely behind closed doors.
"We'll keep working through that process and see where it goes," Ziegler said.
The Raiders and Jacobs have expressed an interest in a long-term deal that will keep him in Las Vegas for the foreseeable future. But they weren't able to agree on a new contract ahead of free agency last month — hence the Raiders applying the franchise tag, valued at $10.09 million.
The two sides have until July 15 to hammer out a new deal.
If not, Jacobs would have to either play the 2023 season under the franchise tag or sit the season out.
With more than two months before the deadline, there is plenty of time to get something worked out. Doing so, though, will require some compromise on both sides.
Contact Vincent Bonsignore at vbonsignore@reviewjournal.com. Follow @VinnyBonsignore on Twitter.