Maxx Crosby seeks higher standard from himself, teammates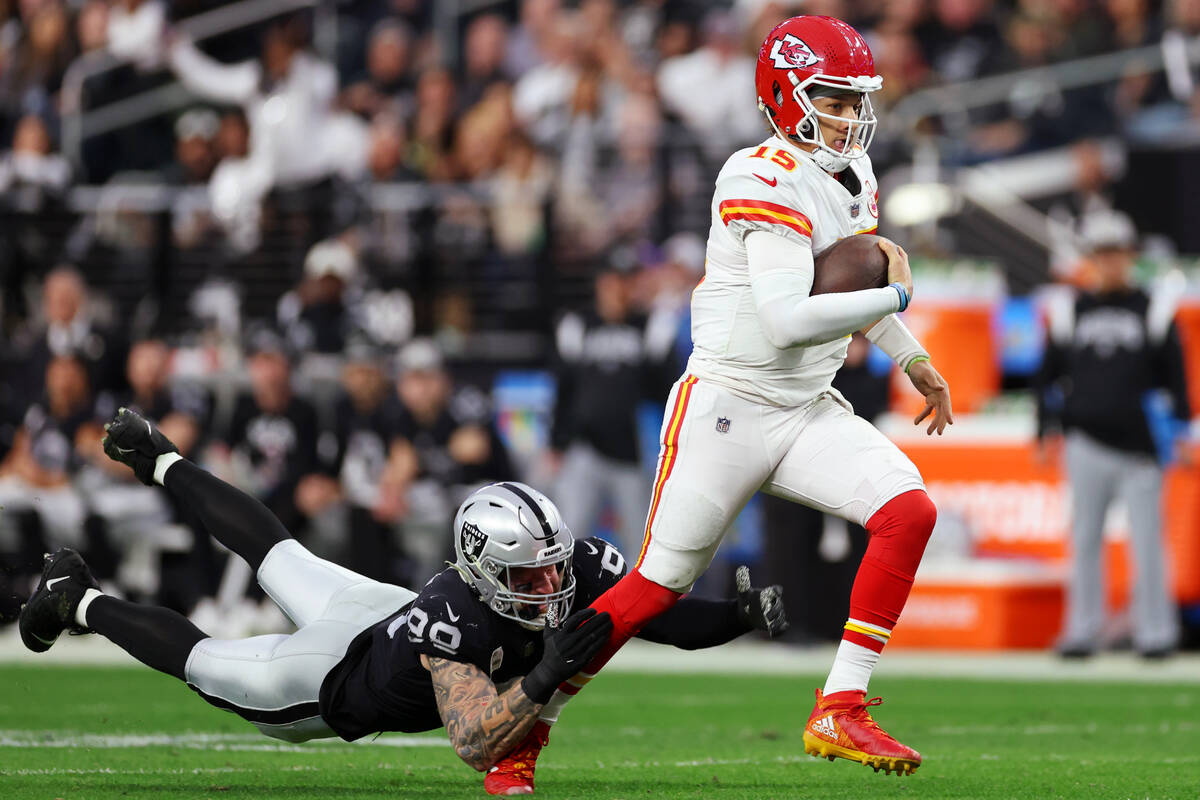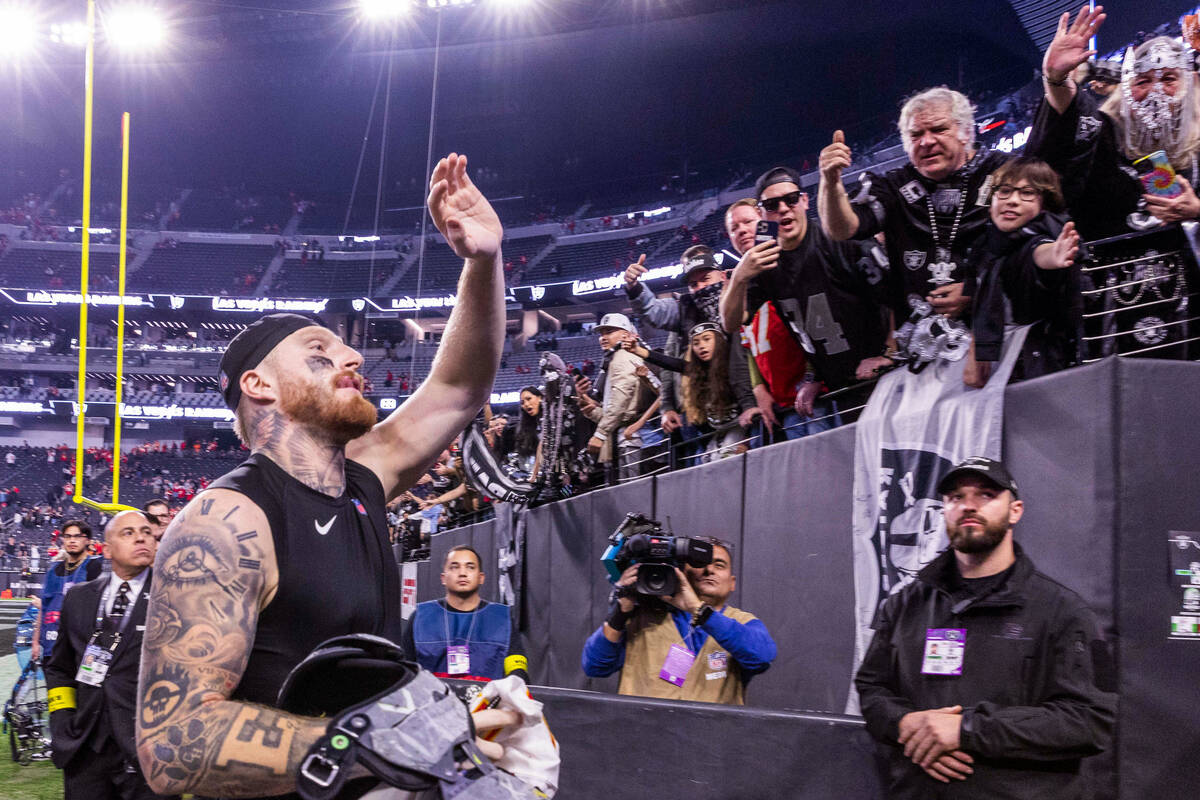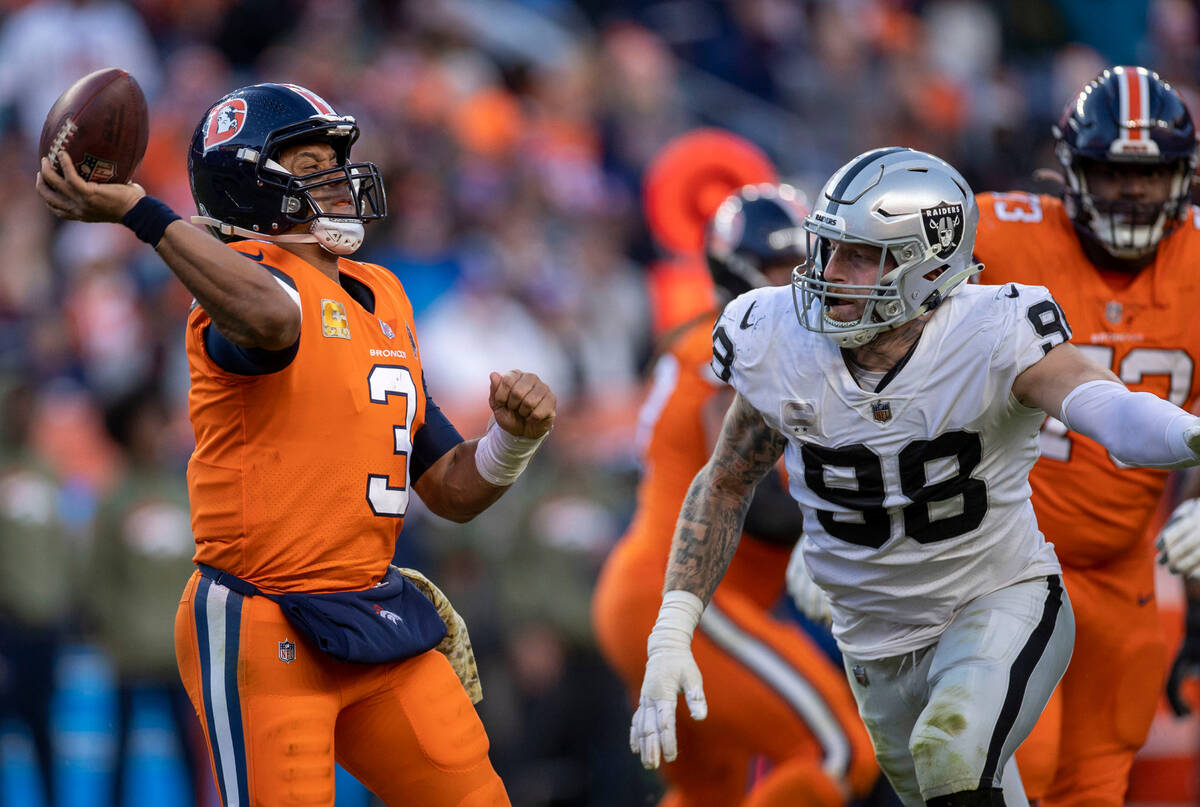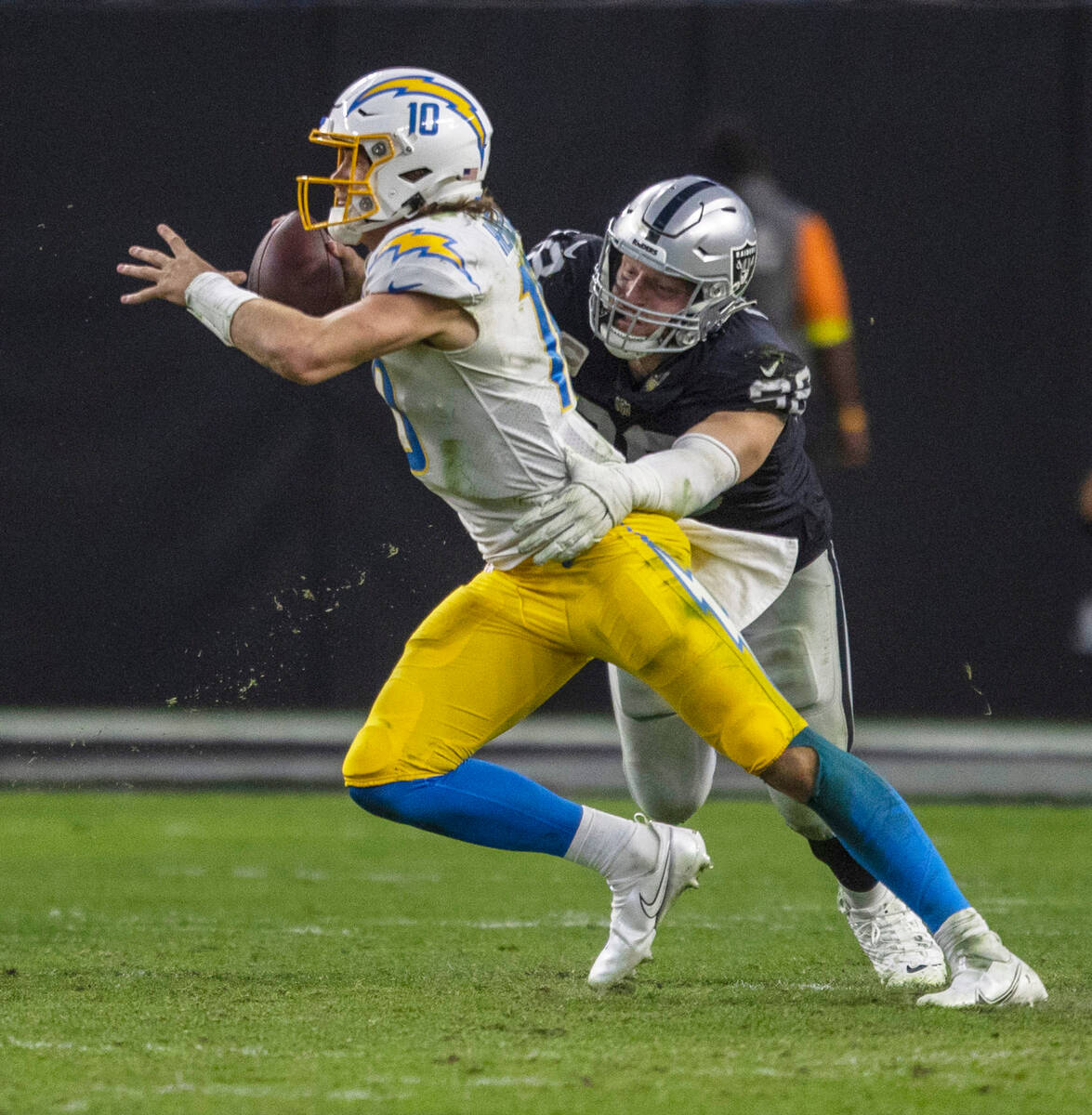 He will take some time off but not much. Not in his nature. Not in his DNA.
Maxx Crosby is a worker times 100. The offseason is just more time to improve his craft.
He talked a lot about a higher standard when the Raiders' star edge rusher addressed the media on the team's clean-out day. Talked about the future and the kinds of players he wants to compete beside. Talked a lot about working one's tail off.
"We need to re-evaluate the standard — what is playing hard, what is improvement, what does that look like?" Crosby said. "I think that starts with the offseason, having everyone on the same page and re-evaluating that standard and getting to where we need to be.
"That's every single guy on our team — there shouldn't be a gray area. There should be 11 guys playing relentlessly no matter what the score is, no matter our situation."
Crosby said there are such players on the roster now and that he believes general manager Dave Ziegler and coach Josh McDaniels will do everything possible to bring in as many with an identical mindset.
The defense will have a different look next season because it has to, because the Raiders were so inferior most weeks this season. Because they ranked near the bottom of the NFL in several defensive categories.
Crosby, however, crafted another Pro Bowl season with 88 tackles and a career-best 12.5 sacks. It's the best output of his four seasons in the league. He surprisingly didn't make either of two All-Pro teams.
"I expect there to be a big turnover," he said. "That's basically every year in the NFL."
His point: In four seasons, Crosby has played under three defensive coordinators and three head coaches. "And a million different teammates," he said. "That's just part of it. It's expected at this point."
He understands how close things were most weeks the past few seasons. Knows that the Raiders went 7-2 in one-score games, finished 10-7 and made the playoffs in 2021.
Knows also they were 4-9 in such games this season and finished 6-11. Knows they had double-digit leads in six games and lost five of them.
"I'm here to win," Crosby said. "That's all that matters to me. It's the most important thing. You can look at things any way you want, but 6-11 is 6-11. It's unacceptable. I don't think we're as far away as what everyone thinks, but I do think everything needs to be re-evaluated from everybody.
"We want to win here. We want to win Super Bowls. I want to be in those playoff games. That's why I do this. Big games are what I look forward to most. That's why you work year-round, so it's disappointing when it doesn't happen."
Crosby has never shied away from personal goals. He wants to be the best at his position. Wants to have a historic career. Wants to make the Hall of Fame.
He said his focus is football 11 of 12 months, that after taking some time to get his mind and body right from the rigors of a long season, he returns to training with the hope of being even better the following season.
"That's how I push myself every single day from a personal standpoint," he said. "I'm proud of the body of work, but there's always more I can do. Always more to improve. Definitely going back to the drawing board to see what I can do better and help put this team in the best position to win."
It begins, apparently, with a higher standard for everyone.
Ed Graney is a Sigma Delta Chi Award winner for sports column writing and can be reached at egraney@reviewjournal.com. He can be heard on "The Press Box," ESPN Radio 100.9 FM and 1100 AM, from 7 a.m. to 10 a.m. Monday through Friday. Follow @edgraney on Twitter.