New Raiders WR humbled by epic blunder at Allegiant Stadium
Updated March 16, 2023 - 6:17 pm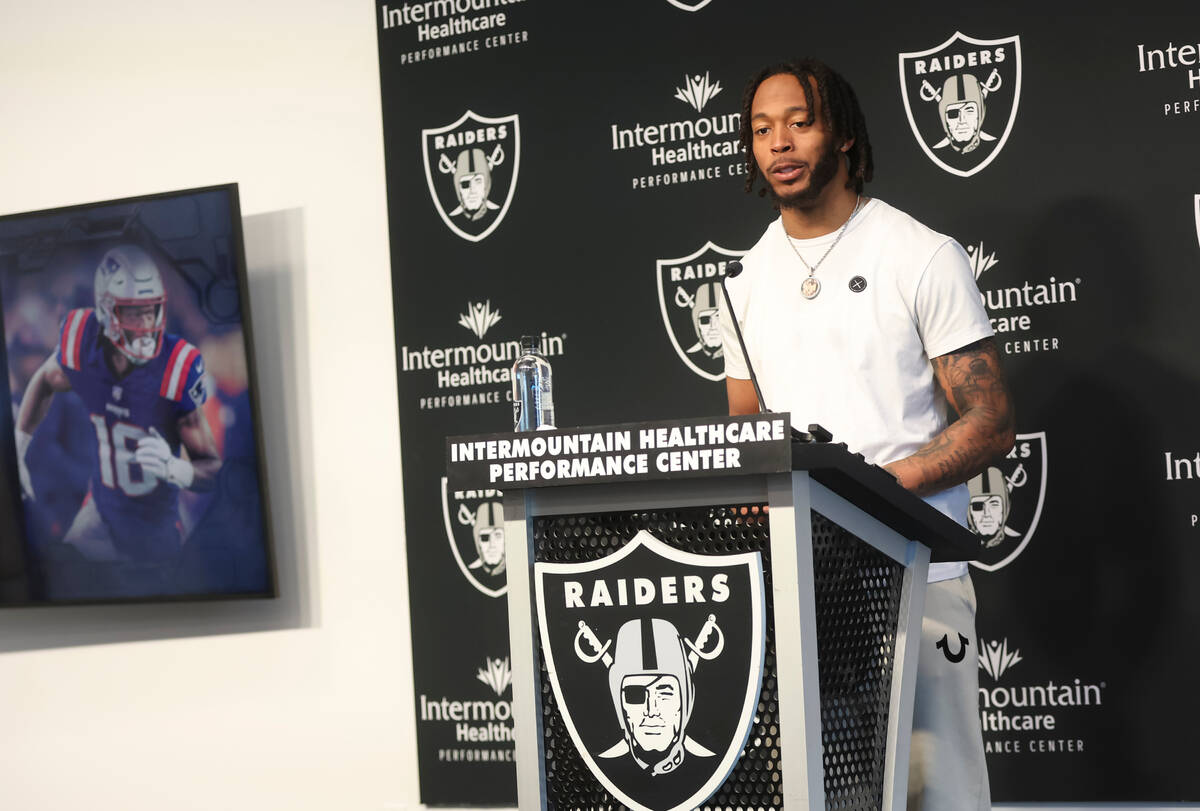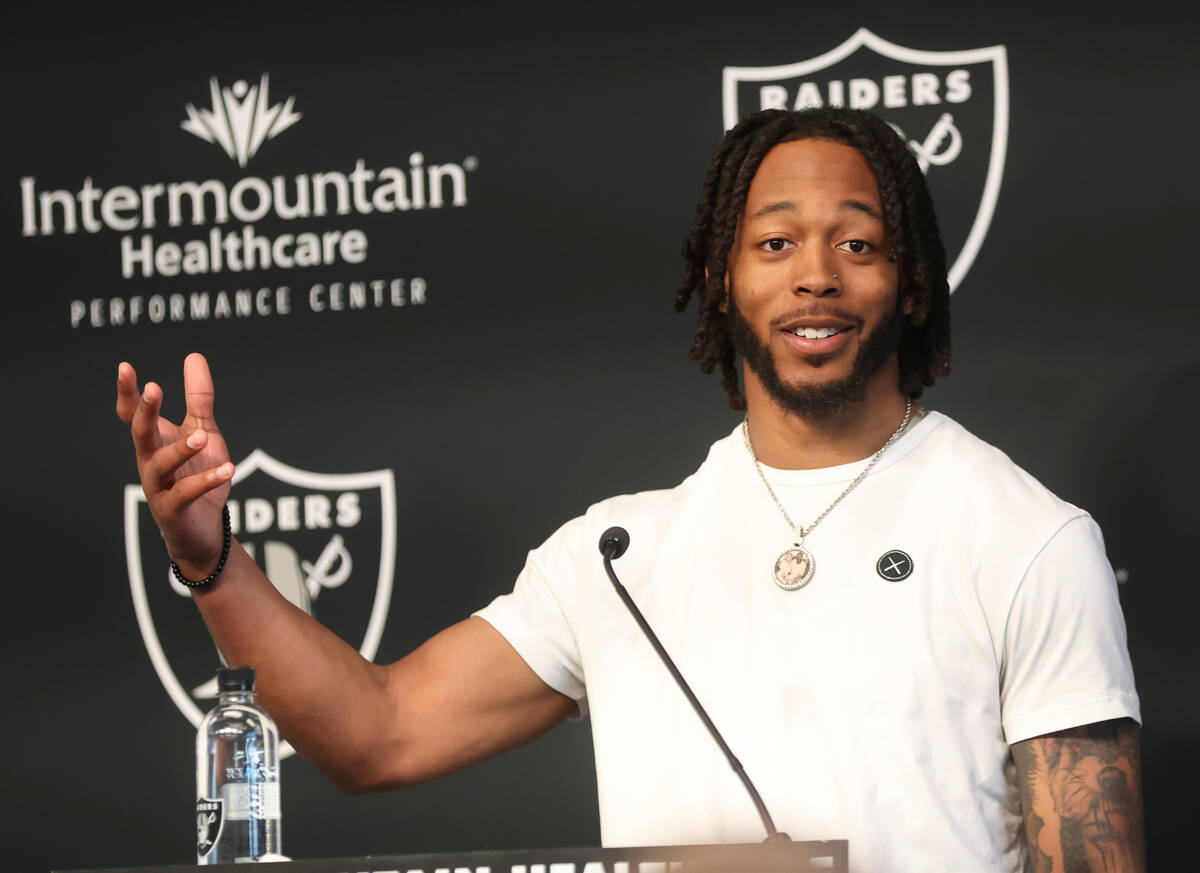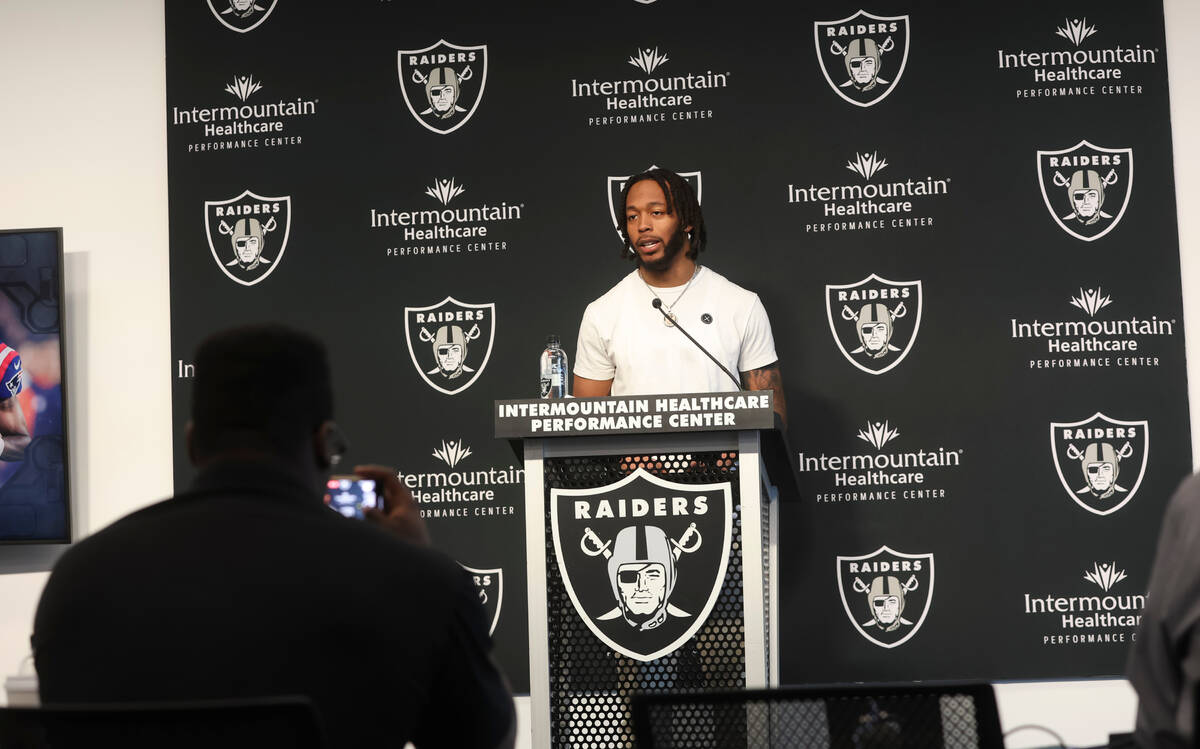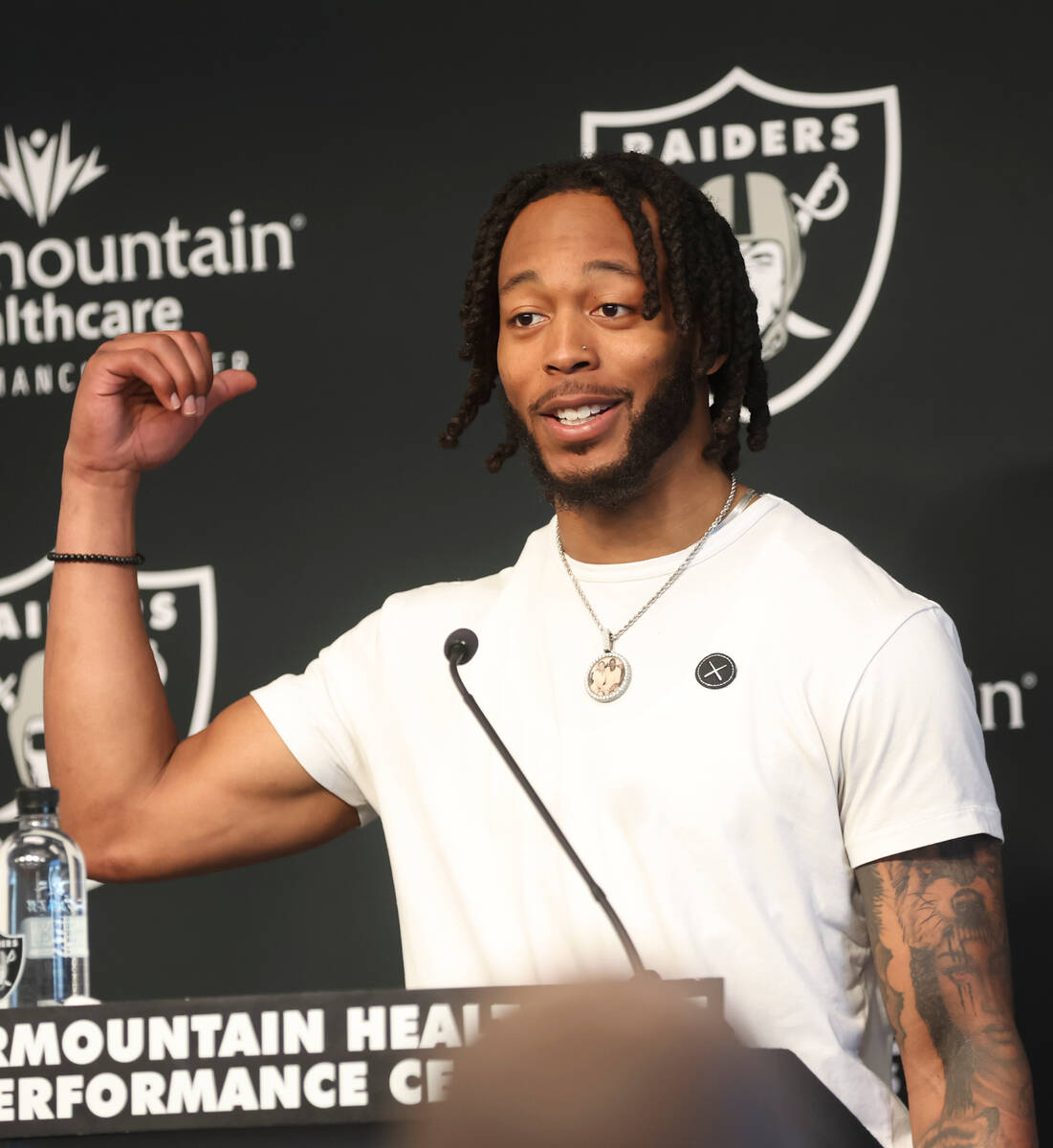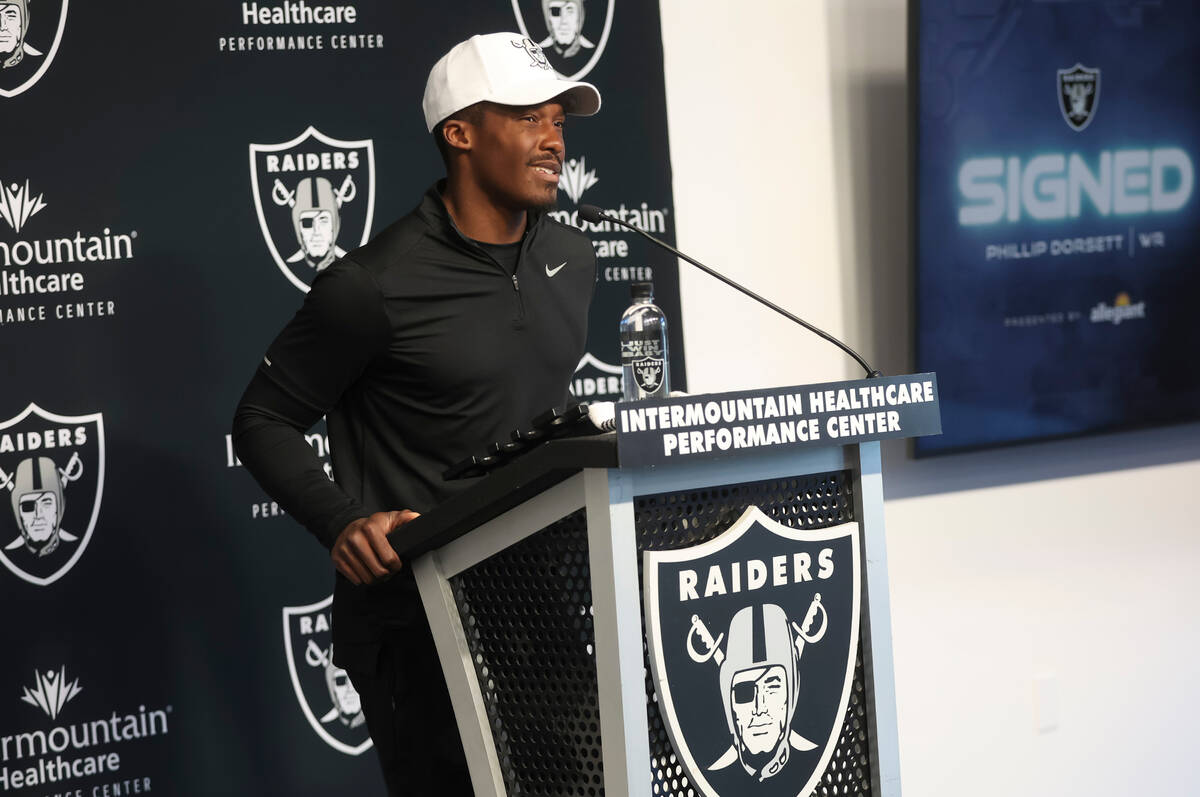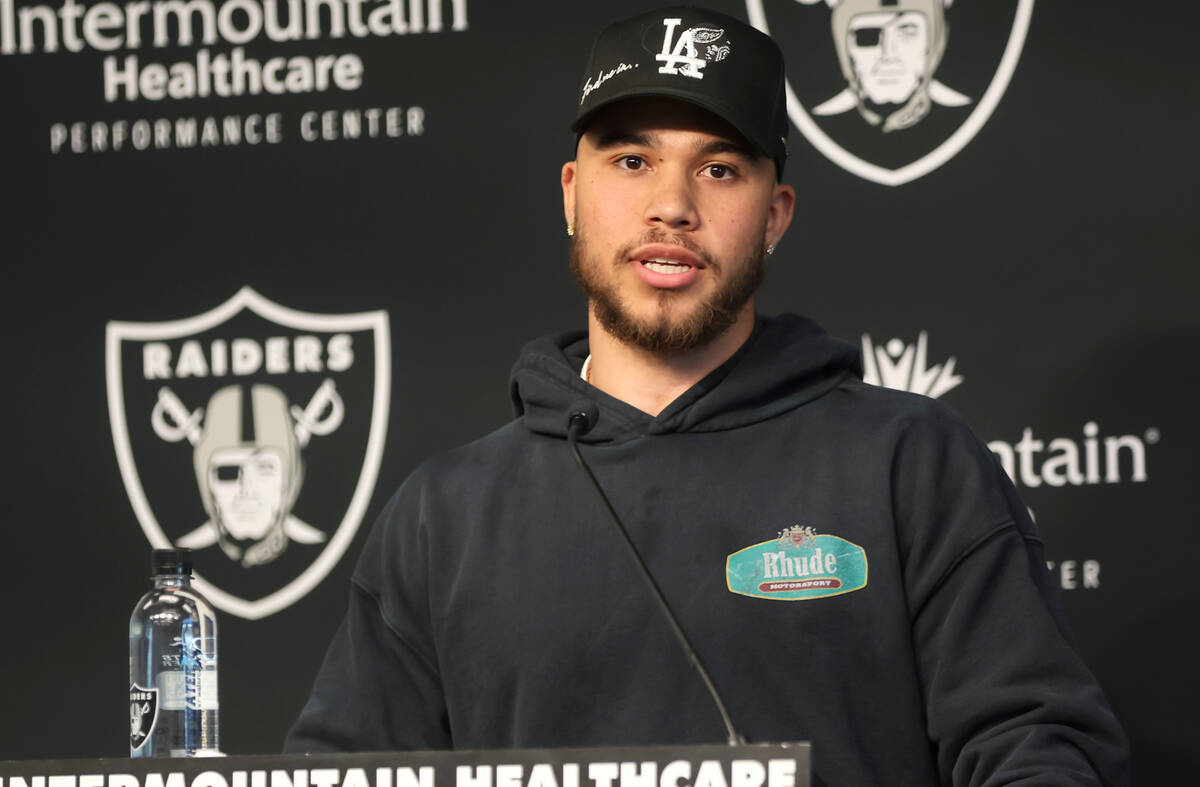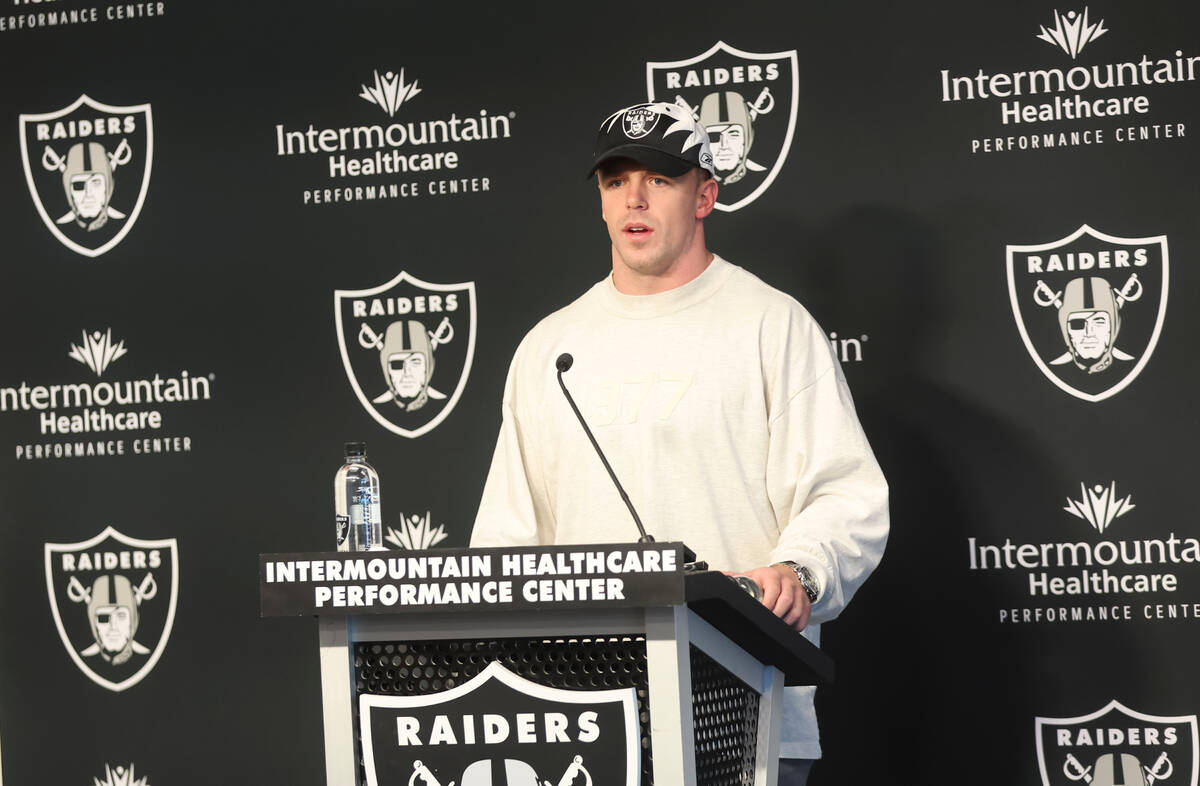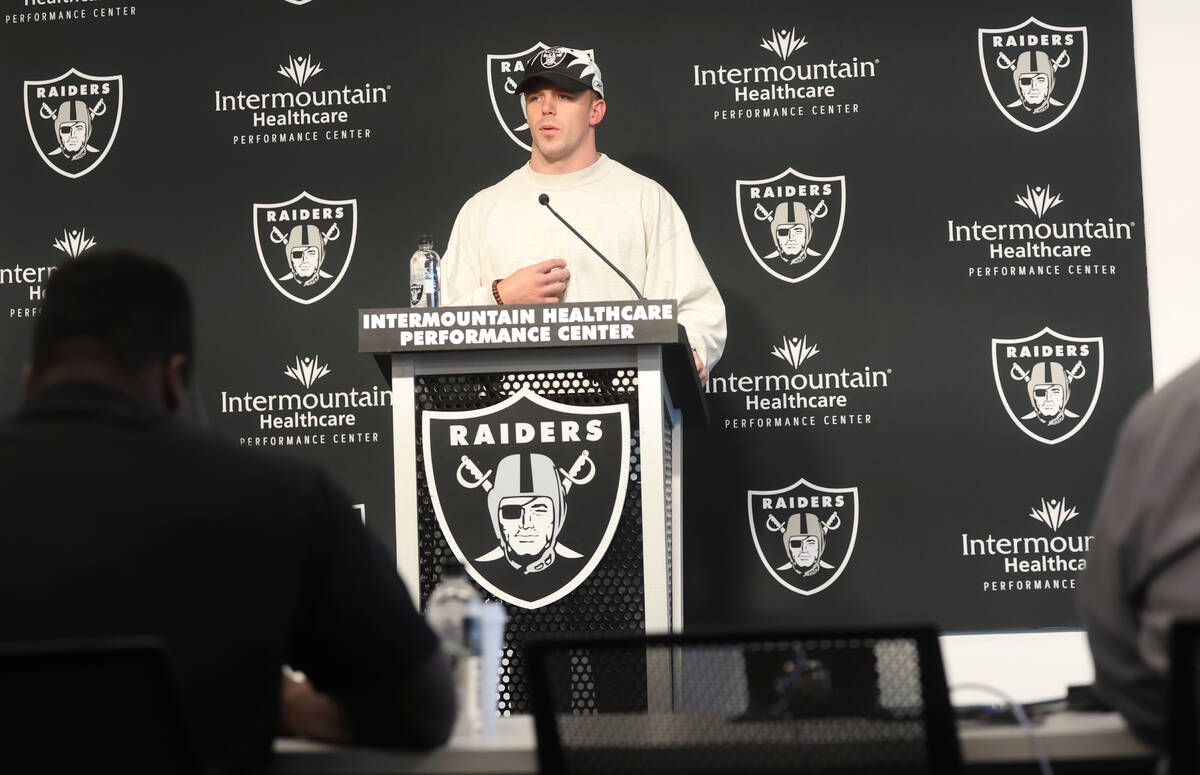 Wide receiver Jakobi Meyers hopes to create better memories of Allegiant Stadium now that he has signed a free-agent deal with the Raiders.
That doesn't mean he wants to completely forget what happened the last time he was on the field.
"It was a humbling experience," Meyers said Thursday at his introductory news conference at the team's Henderson facility. "But as far as growth, it taught me a lot about myself and how I want to help people in the future."
Meyers committed a blunder on the final play of a December game between the Patriots and Raiders when he inexplicably tried to lateral the ball across the field as time expired. Raiders defensive end Chandler Jones snatched the ball out of the air and ran it back for a winning touchdown.
"If you ask me directly what happened, I don't know," Meyers said. "That's the truth. I don't know. I had the ball and then I didn't. That was the end."
Meyers said the next few days were difficult because he knew how devastating the loss was to his team. He found comfort, however, in how his teammates embraced him and picked him up.
"When I went through it in the moment my heart was broken," he said. "But days after just seeing how guys rallied around me, it built me up as a person. So now I know who I want to be as a person whenever one of my teammates messes up, how I want to help and support them."
Meyers wants to bring that level of leadership and maturity to the Raiders after signing a three-year, $33 million deal this week. The 26-year-old will also bring that personal growth into his reunion with Raiders coach Josh McDaniels, his offensive coordinator in New England for the first three seasons of his career.
Meyers said his respect for McDaniels is a major reason he signed with the Raiders, though he hasn't always felt that way.
"Maybe at the time I wasn't his biggest fan, but looking back on my career, he helped me grow as a football player and a man," Meyers said. "I feel like coming out of college, I was still a young kid who thought I had all the answers and just knew I was going to be a Hall of Famer no matter what you said to me. But I've been humbled a lot, and I've lost a lot.
"I feel like at the end of the day I just want to be a better person and a better football player, and I had to start appreciating the people who were trying to get that out of me. I don't think I appreciated that at first. But if you're willing to coach me the hard way, if you're willing to give me knowledge, I'm willing to listen and learn."
Despite that growth, Meyers isn't about to forget how it all began. The Georgia native declared for the NFL draft in 2018 after his junior year at North Carolina State after breaking Torry Holt's single-season school record with 92 catches. He then signed with the Patriots as an undrafted rookie free agent, making the team with a stellar preseason.
While he grew into a bigger part of the Patriots' offense, Meyers clung to the memory of no team selecting him out of college.
"That's something I won't ever let myself forget," he said. "I remind myself every day just so I don't get too big-headed. At the end of the day, you're still that undrafted kid from Georgia."
Meyers is also appreciative of his time playing quarterback in high school. He thinks it has helped him develop as a wide receiver who can play inside or outside, largely because he understands what a quarterback needs from a receiver regardless of where they line up.
"That taught me how to adapt and understand where I need to be and why I need to be there," he said. "It really made it a smooth transition. I just had to learn how to block and not get tired so fast."
Now he hopes to learn even more about the position from one of the NFL's best receivers.
"They have some real dogs on the offensive side here," Meyers said. "But just with Davante (Adams) specifically, he's a great player, and I feel that gives me something to look forward to with just the next level of my game. Come in here and see what greatness looks like and find ways I can add it to my game."
The Raiders also introduced four other free-agent signees — wide receiver Phillip Dorsett, safety Marcus Epps, linebacker Robert Spillane and cornerback Brandon Facyson.
Contact Adam Hill at ahill@reviewjournal.com. Follow @AdamHillLVRJ on Twitter.