NFL confirms Raiders interviewed 2 minority head coach candidates
January 4, 2018 - 6:32 pm
Updated January 4, 2018 - 6:51 pm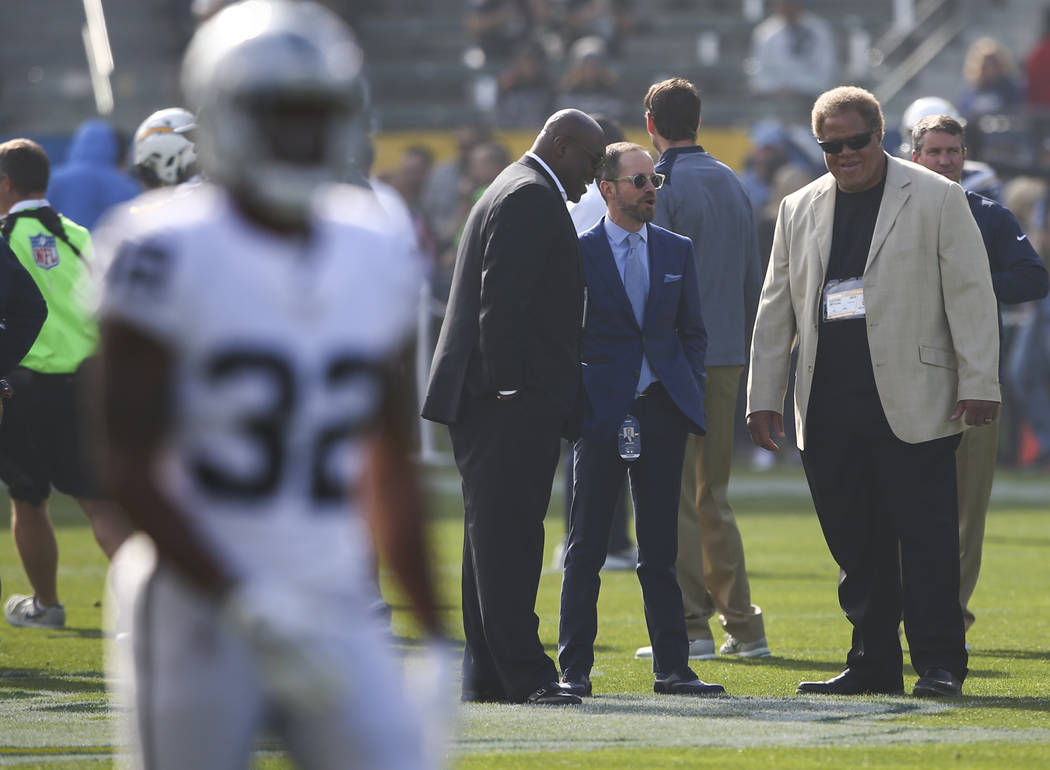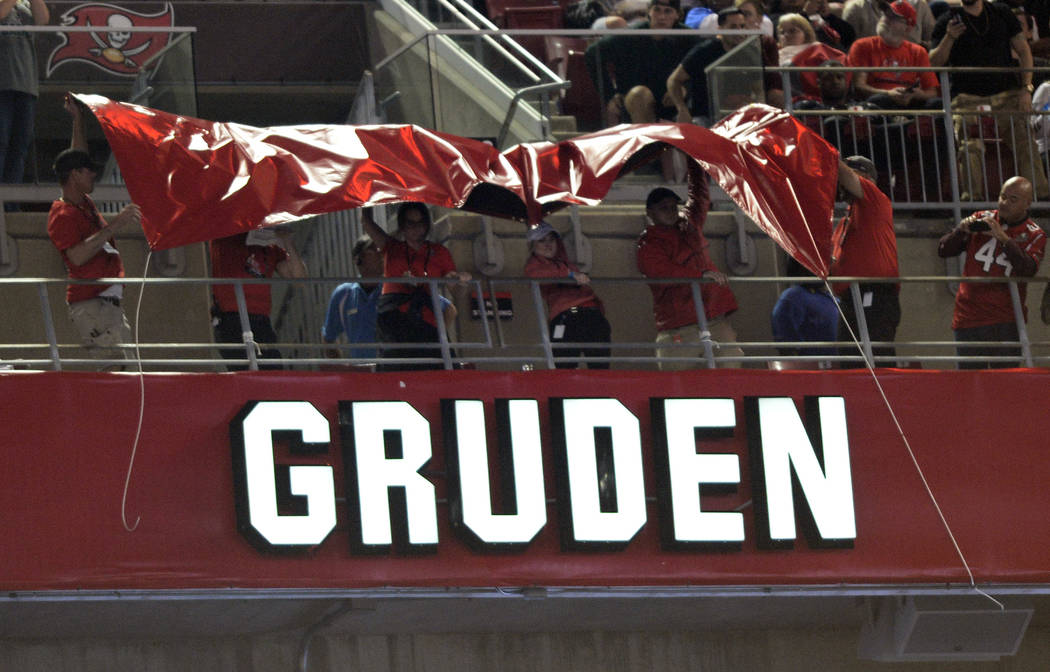 OAKLAND, Calif. — John Wooten, chairman of the Fritz Pollard Alliance, never thought he needed confirmation that the Raiders were compliant with the Rooney Rule. He trusted the franchise. In particular, he trusted its general manager.
That confirmation nonetheless has come.
An NFL official notified Wooten on Thursday that the Raiders have interviewed two minority candidates for their head coach position, Wooten said in a phone interview. Reggie McKenzie, the club's GM whom Wooten has known for decades, first informed Wooten days ago to that effect.
Wooten said he was unaware of the identity of the two candidates, and the Raiders have a policy not to disclose candidates they interview. Regardless, the confirmation that these interviews have transpired is the most formal indicator of the Raiders' progress in their coaching search.
It is expected to culminate in the hiring of Jon Gruden as early as next week.
Under the Rooney Rule, the franchise would have been subject to a fine had it not interviewed at least one minority candidate for the position. Wooten initially reached out to McKenzie about the Rooney Rule after an ESPN weekend report of Gruden's potential hiring.
"It made it seem like this already was a done deal," Wooten said. "And I just wanted to remind Reggie that the Rooney Rule has to be in effect here before you can sign any general manager, head coach or (senior official) of football operations. You have to interview a minority for those positions. Reggie stated back to me that they already had done that."
Wooten added he fully trusted McKenzie and Raiders owner Mark Davis.
"The person I know most is Reggie," Wooten said. "I've known Reggie since he was a player there at Tennessee. Going all the way back to his playing days and then when he was working in Green Bay and so forth. We know that he believes in the Rooney Rule, and he trusted it as one of the reasons probably why he's climbed up the ladder the way he has. It's been a rule that has helped him.
"That's why when I heard about the Gruden situation, when it broke at the end of the season, my responsibility I felt was to remind him of the Rooney Rule. When he got back to me and said, 'Yes, sir. I've interviewed two minority (candidates),' I accepted it, and the league confirmed it as well."
Wooten previously recounted his conversation with McKenzie in a MMQB article that published Thursday morning. Confirmation came in the hours that followed.
In this coaching search, it would be naive to think Davis was not largely locked into Gruden as a candidate, given the regard to which he's known to hold Gruden. Davis has sought and negotiated for Gruden's services amid previous head coach vacancies only for Gruden to decide to continue in his role as broadcaster.
That said, adherence to the Rooney Rule is consistent with the Raiders' stance toward opportunity.
The Pro Football Hall of Fame recognizes Tom Flores as the first Hispanic-American quarterback in NFL history, the second Hispanic-American head coach in NFL history and the first such head coach to win a Super Bowl. In 1989, Art Shell became the first African-American head coach in modern NFL history. Eight years later, Amy Trask became the first female CEO in NFL history.
All did so with the Raiders under Al Davis, Mark's father.
The Raiders' coaching search has garnered some criticism since the preference for Gruden was so widely known, and the Rooney Rule is designed to allow opportunity for others. Such criticism contradicts the club's track record.
"Al Davis had a decades long tradition of hiring without regard to race, gender, ethnicity, religion or any other individuality that has no bearing whatsoever on whether one can do a job," Trask said in an email. "I was a beneficiary of this. What strikes me each time I hear or read that the Raiders should not be compelled to comply with the Rooney Rule because of Al's track record is that Al would be the first to dismiss that idea — he would not want that which he did for all the right reasons to be used as justification for such leeway."
Little seems to separate the franchise now from Gruden. An ESPN commentator who last coached in 2008, he will work Saturday's playoff game between the Tennessee Titans and Kansas City Chiefs. Davis is expected to be in touch shortly thereafter.
A deal between the sides is not expected to take long. Previous pursuits from Davis for Gruden have laid a foundation for the contract, which is expected to be worth at least $10 million a year.
The deal will be financially backloaded to account for the franchise's impending relocation to Nevada, which has no state income tax. The Raiders are scheduled to move to Las Vegas in 2020.
More Raiders: Follow all of our Raiders coverage online at reviewjournal.com/Raiders and @NFLinVegas on Twitter.
Contact reporter Michael Gehlken at mgehlken@reviewjournal.com. Follow @GehlkenNFL on Twitter.