Raiders add key assistant coach to offensive staff
Updated February 3, 2023 - 2:17 pm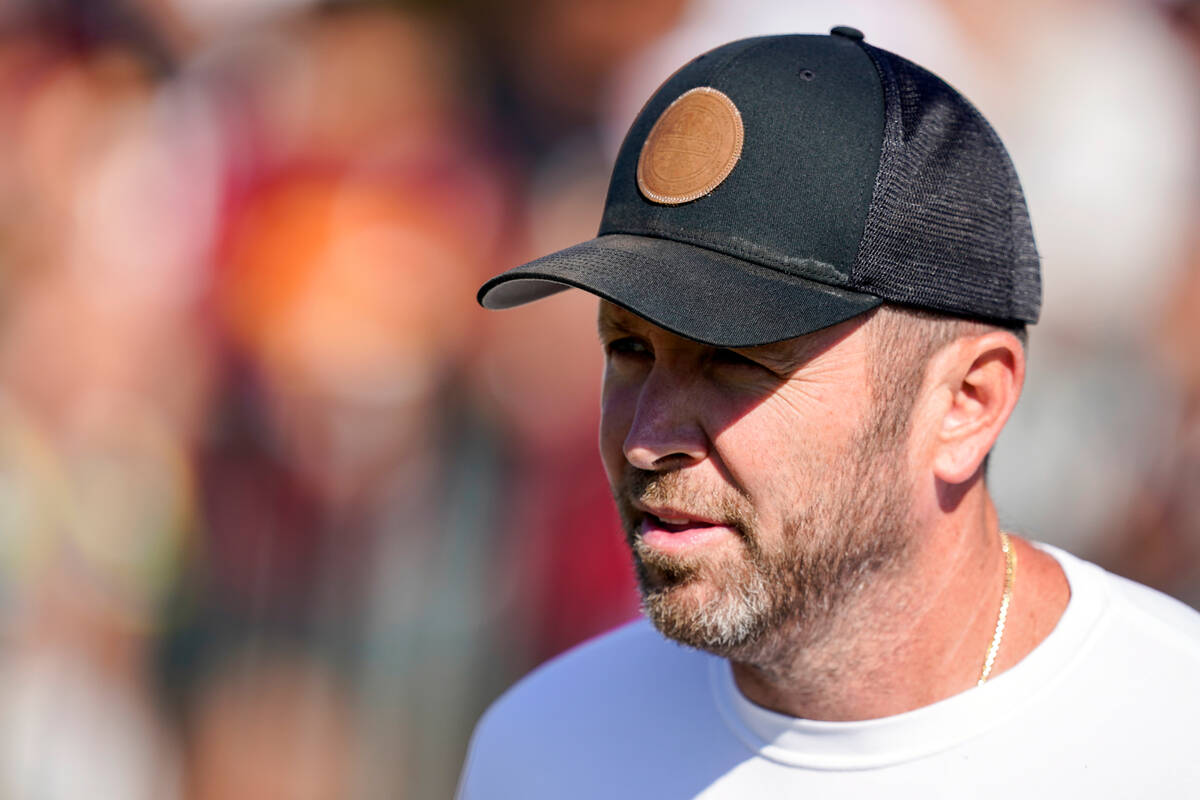 The Raiders don't know who will be playing quarterback for them next season, but they are beefing up their offensive coaching staff.
On Friday, the team hired former Commanders offensive coordinator Scott Turner to help oversee the passing game under coach Josh McDaniels.
Turner, a reserve quarterback for UNLV in 2003 and 2004, spent the past three seasons as the Commanders' offensive coordinator under Washington coach Ron Rivera. Turner spent the past seven seasons with Rivera, including four with the Carolina Panthers.
The Commanders fired Turner, the son of longtime NFL offensive guru Norv Turner, in January after finishing 26th in the NFL in scoring offense and 20th in total yards.
By the end of Turner's tenure, there appeared to be a disagreement between he and Rivera in terms of philosophy. Turner was a proponent of the vertical game, and Rivera wanted more of a power-run game.
Turner, 40, is expected to bring some of those vertical passing concepts to the Raiders.
Norv Turner was the head coach of the Raiders in 2004 and 2005.
Contact Vincent Bonsignore at vbonsignore@reviewjournal.com. Follow @VinnyBonsignore on Twitter.