Raiders' All-Pro WR pining for his old QB
Updated February 2, 2023 - 4:58 pm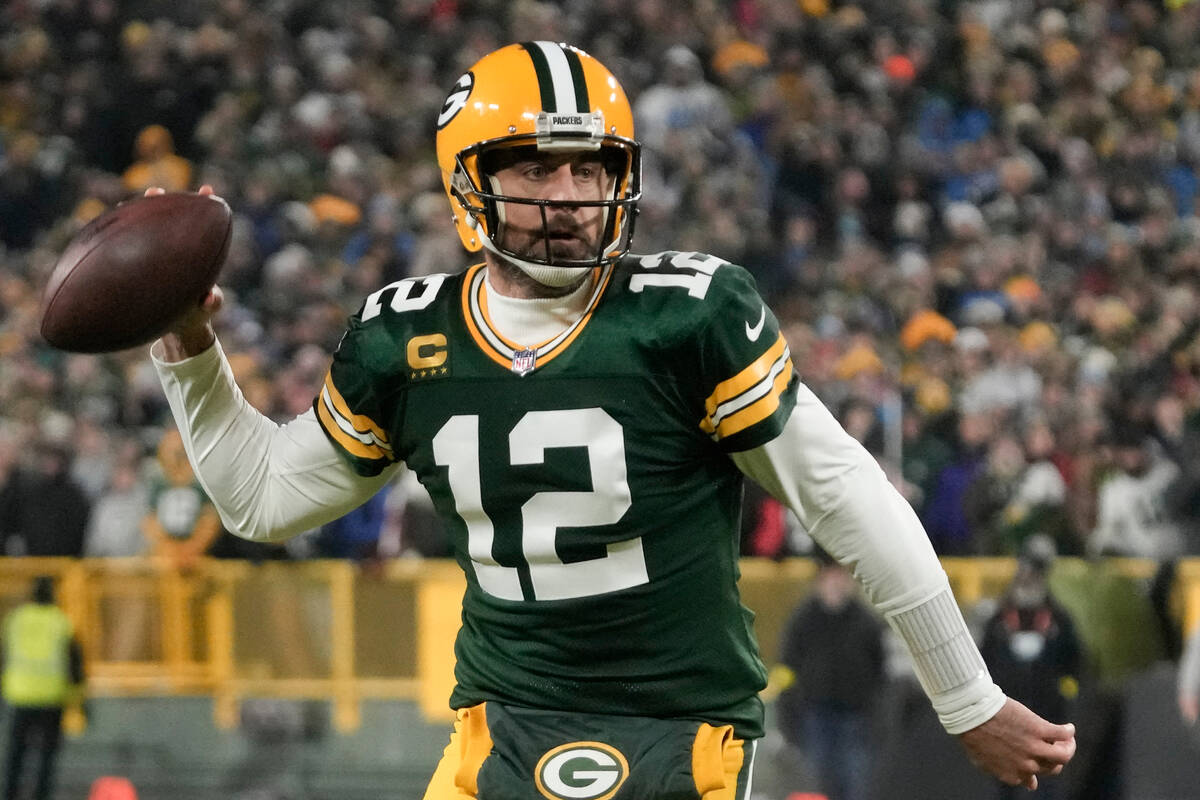 It sure seems as if Raiders wide receiver Davante Adams is pining for a reunion with Aaron Rodgers, only not on the frozen tundra in Green Bay but on the Strip.
Adams went to social media to express some not-so-subtle thoughts on Rodgers, whom he played with in Green Bay for eight years. The two broke up last year when Adams was traded to the Raiders. While Rodgers remains in Green Bay, there is speculation around the NFL that he won't be there for long.
That's where Adams comes in, and his recent posts on Twitter and Instagram make it pretty clear he's open to the Raiders trading for Rodgers.
On Twitter, Adams responded to the question of which neighborhood Rodgers is moving to by tweeting, "mine."
Mine. https://t.co/1w4jX42A0q

— Davante Adams (@tae15adams) February 2, 2023
On Instagram, Adams posted a video of him and Rodgers hooking up on a catch and throw and captioned it "Literally" along with a shrugging emoji.
During his time with Rodgers and the Packers, Adams caught 669 passes for 8,121 yards and 73 touchdowns.
The Raiders need a quarterback after deciding to move on from Derek Carr.
Acquiring Rodgers would be costly in necessary assets to trade for him and the money he is owed.
Rodgers is set to make $59.5 million for 2023, though the structure of the deal would mean a $15 million cap hit next season, as just over $58 million of that payout comes in a bonus that can be prorated over the next four years.
In terms of cash, though, that lump sum would cut into the Raiders' ability to fill the other holes on their roster. Those holes start on defense, where the Raiders need a major overhaul outside of superstar edge rusher Maxx Crosby and a few promising younger players.
The Raiders would have to ask themselves if allocating that much money to one player is worth it relative to the needs on the rest of the roster.
Based on Adams' social media posts, it seems as if he thinks it would be money well spent.
Contact Vincent Bonsignore at vbonsignore@reviewjournal.com. Follow @VinnyBonsignore on Twitter.