Raiders buy more real estate in Las Vegas Valley for $56M
Updated January 11, 2023 - 2:07 pm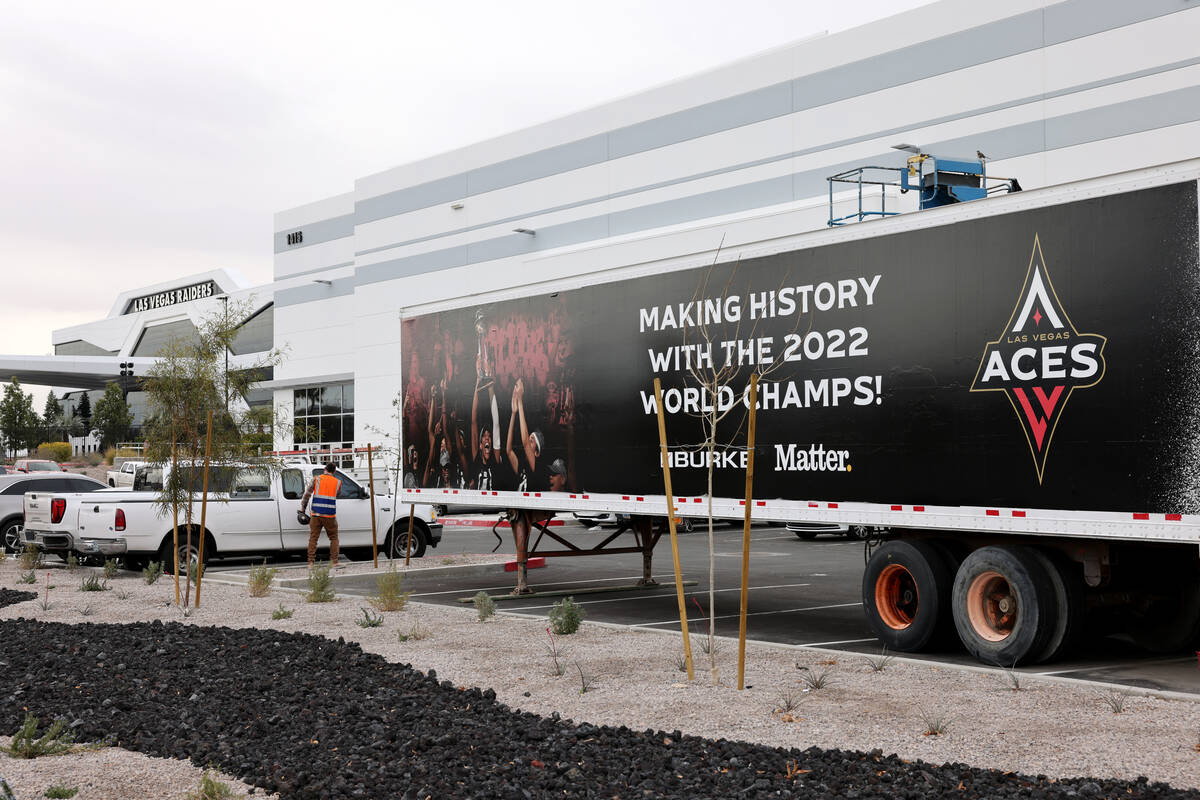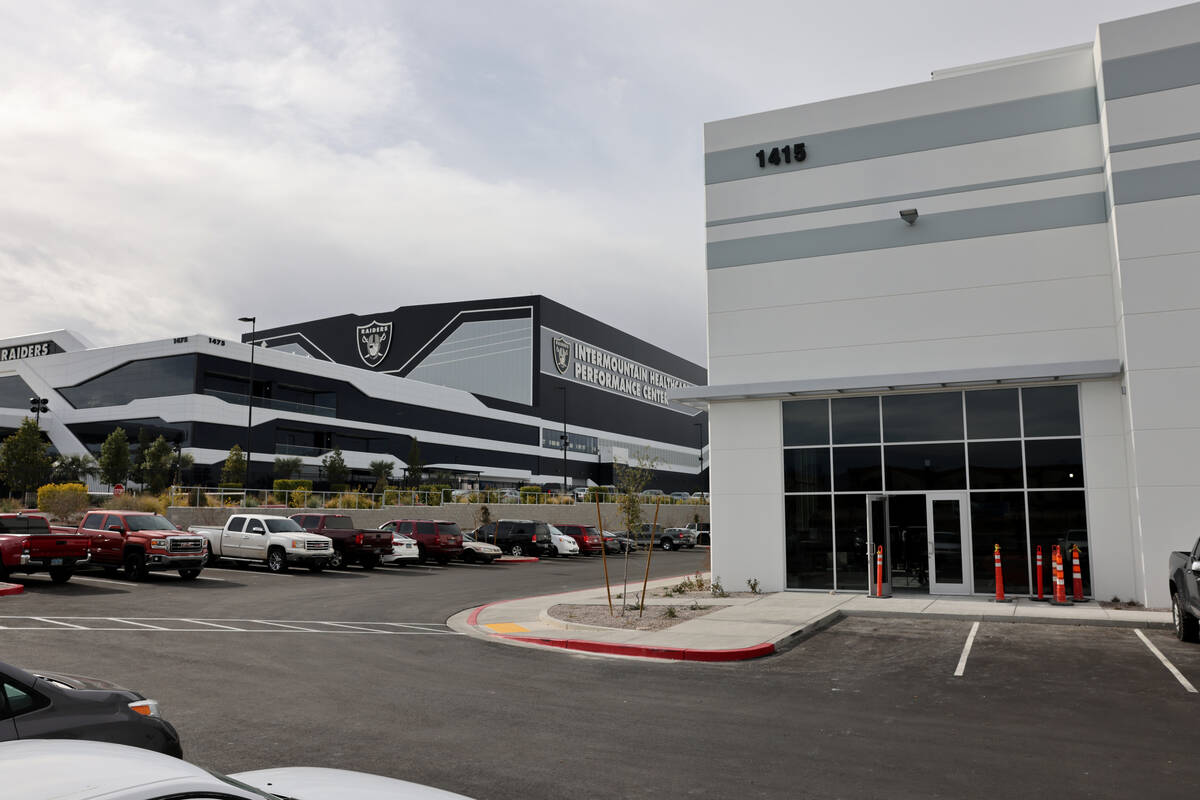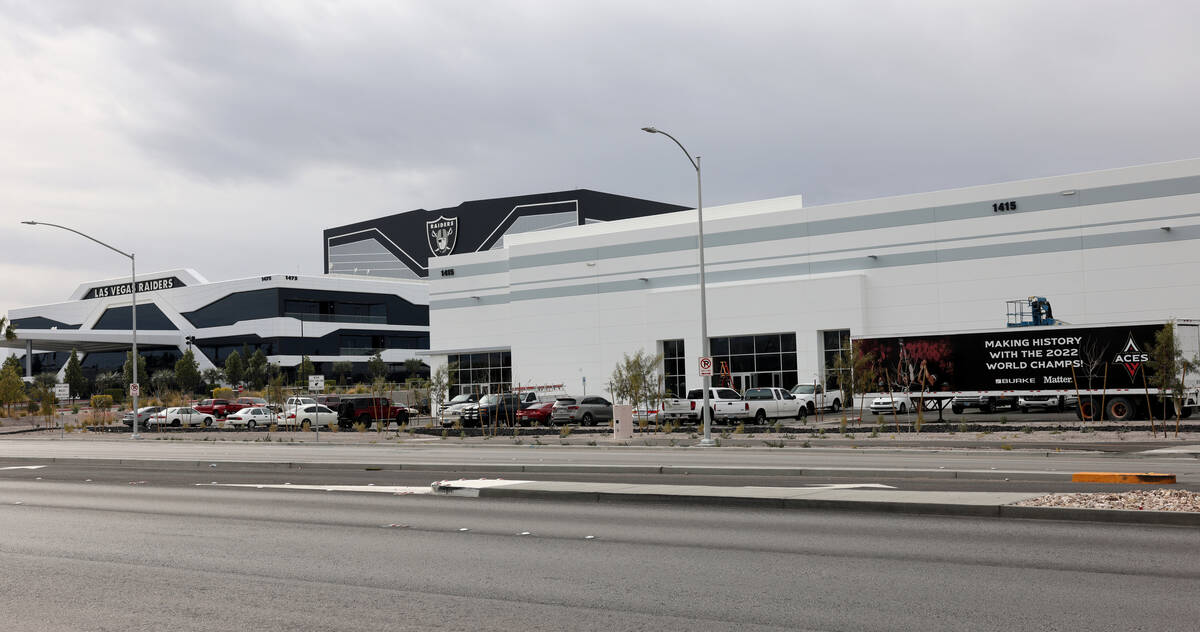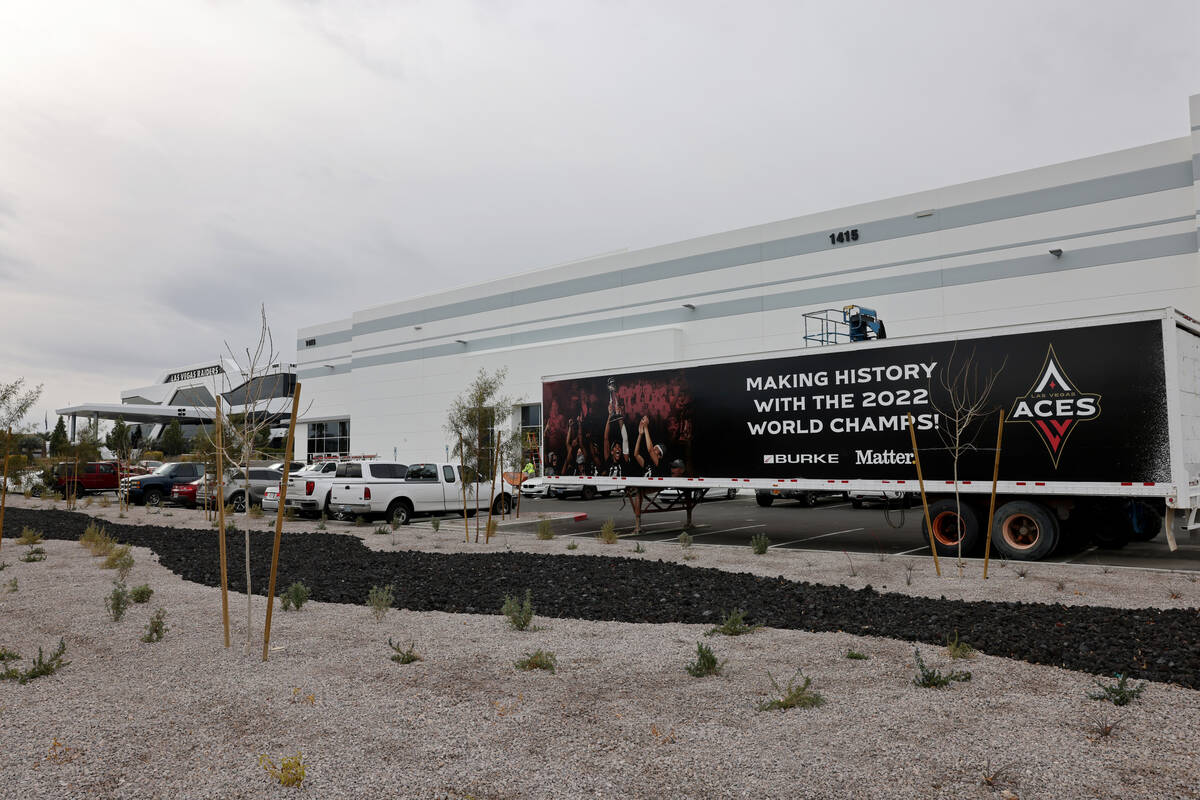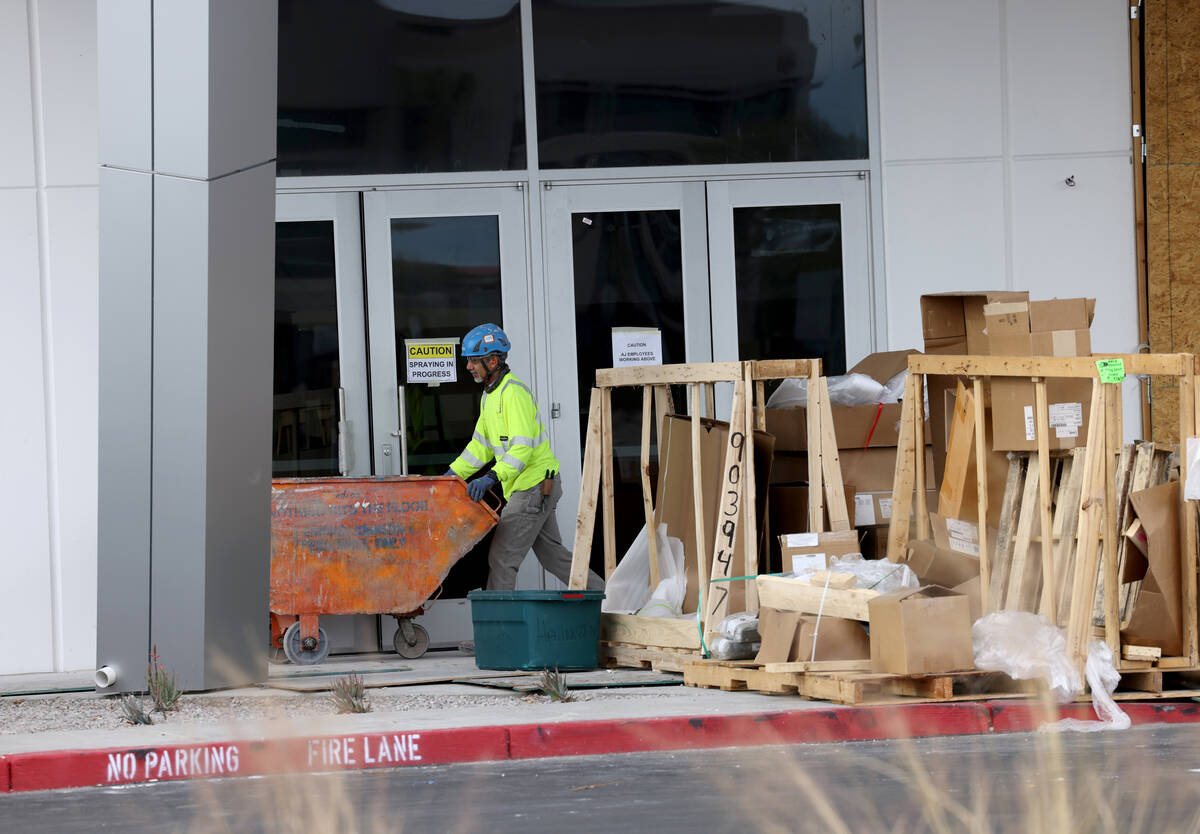 Raiders owner Mark Davis has expanded the team's real estate holdings, buying a newly built practice facility for his other franchise: the champion Las Vegas Aces.
The Raiders purchased three industrial buildings next to the football team's Henderson headquarters for more than $56 million, property records show. The sale, by developer Matter Real Estate Group, closed last month.
Located along Raiders Way near St. Rose Parkway, the buildings include the Aces' unfinished basketball training complex.
Spanning around 80,000 square feet, the WNBA team's facility is expected to include a weight room, lecture hall, daycare center, player and alumni lounges, and space for hydrotherapy and physical therapy, according to a November news release from Matter.
"The facility will offer unprecedented accommodations for women's professional sports, while also providing comforts and amenities to meet the unique needs of women," the release said.
Same city, different records
John Maxwell, the Aces' director of media relations, said Tuesday the facility is expected to be completed in March.
Matter partner Jim Stuart declined to comment on the sale, saying his company was deferring "all inquiries to the Raiders per their request."
The Raiders did not respond to a request for comment.
Davis, who moved the Raiders to Las Vegas from Oakland, California, in 2020, acquired the Aces in 2021 from casino giant MGM Resorts International.
After a 26-10 regular season last year, the Aces won the WNBA championship in September, marking the first major-league professional sports title for a team from Las Vegas.
The Raiders, by comparison, went 6-11 this season, losing four of their final five games, and didn't make the playoffs.
The NFL team, with the motto "Commitment to Excellence," hasn't won a Super Bowl since 1984. But it has made plenty of real estate deals in Southern Nevada, both before and after the team started throwing the pigskin in America's casino capital.
Raiders real estate
The Raiders purchased more than 60 acres of land near the Strip in 2017 for $77.5 million and built the 65,000-seat Allegiant Stadium — a $2 billion project backed by $750 million in public funds.
In 2018, the team bought more than 55 acres of land from the city of Henderson for a little over $6 million, half the appraised value. It built a practice facility and headquarters complex that spans more than 300,000 square feet.
In early 2020, before the Raiders played a game here, the team sold its Henderson compound for $191 million to a Chicago investment firm and leased it back.
The Raiders also purchased around 17 acres of real estate within a mile or so of Allegiant for roughly $28 million in a bulk deal in 2019, with plans for parking sites. This past September, the team bought almost 3 acres just west of the stadium for more than $16 million.
Davis, meanwhile, purchased more than 6 acres in Ascaya, a mountain-mansion community in Henderson, for $6 million a few years ago and is building a three-story, ultra-luxury house.
The imposing, seemingly Raiders-colored mansion will have floor-to-ceiling windows and be heavy on symmetry, rising to a peak in the middle where the top floor resembles the bridge of a ship, according to projects plans.
It will also feature a "man cave," prep kitchen, bar, steam room, library, porte-cochere and "guest/vendor parking area," plans show.
A building permit application for the custom home said it will span just over 15,000 square feet and have a 5,422-square-foot garage area.
It listed a valuation of $14 million.
Contact Eli Segall at esegall@reviewjournal.com or 702-383-0342. Follow @eli_segall on Twitter.