Raiders cut down to 53 with minimal surprises
Updated August 31, 2021 - 4:18 pm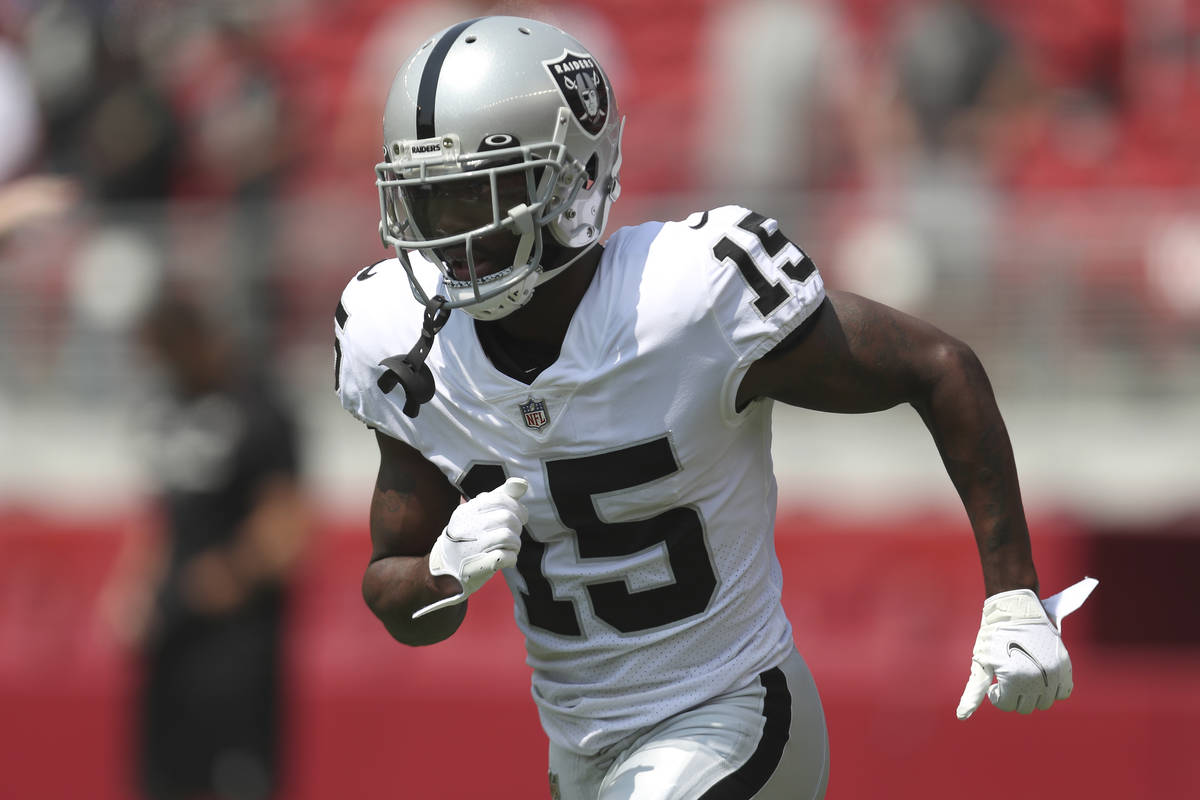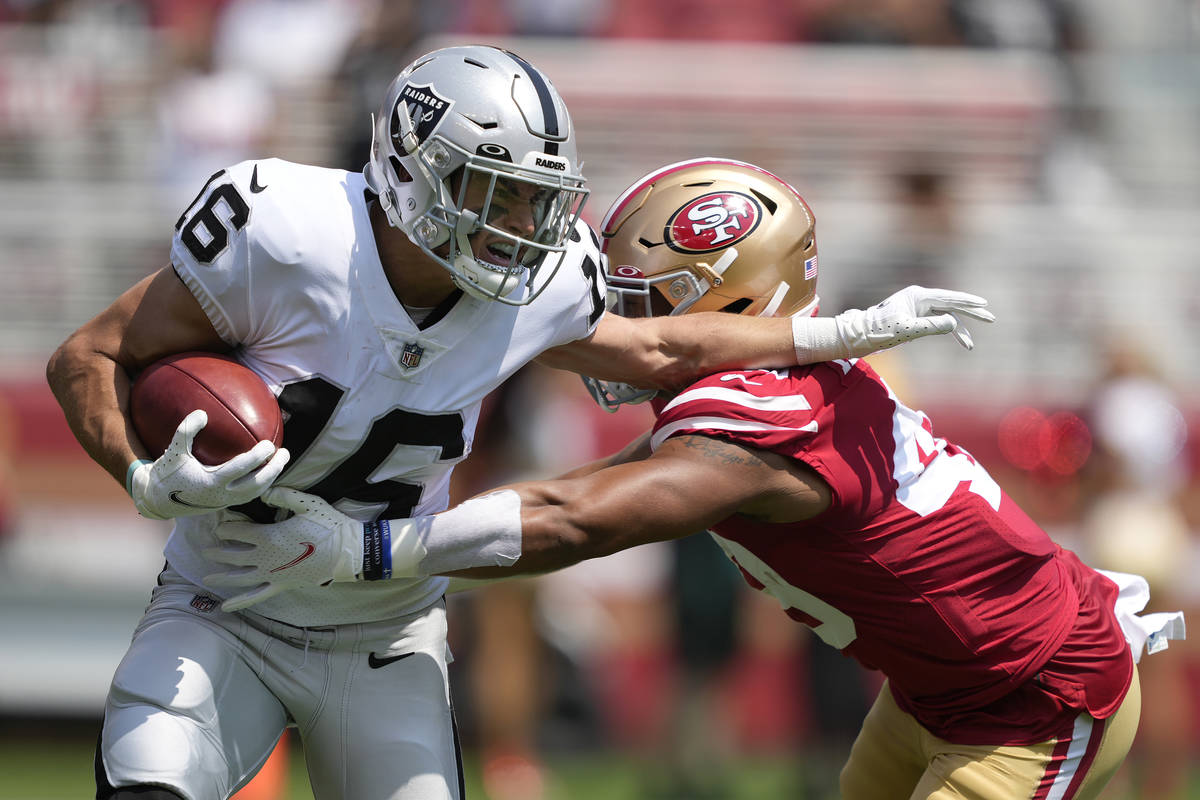 The Raiders met the NFL's 53-man regular-season roster limit Tuesday with a minimal number of surprises.
Among the cuts raising the most eyebrows, only the releases of veteran tight end Derek Carrier, safety Karl Joseph and wide receiver John Brown rose to that level.
In the case of Joseph and Brown, their releases were foreshadowed when they not only made the trip to Santa Clara for the Raiders' preseason finale against the 49ers, but played extensively.
It was a clear signal their chances of making the team were fading.
It is also worth noting that the official roster the Raiders turned in to the league office could look much different by the time they open practice next week ahead of their regular-season opener against the Baltimore Ravens.
The much more flexible injured-reserve rules that carried over from 2020 come with a catch. Any players put on IR prior to Tuesday's deadline would be lost for the season. Players who are put on IR at any point after the deadline can return after missing just three games.
Keep an eye on linebackers Nicholas Morrow, Javin White and running back Jalen Ricard as a result. All three suffered injuries over the last few weeks that could be significant enough to warrant injured-reserve stints. For now, they are on the Raiders' 53-man roster. But that could change in a day or so.
Other notable cuts were wide receiver Keelan Doss and third-year cornerback Isaiah Johnson.
Joseph, a first-round pick of the Raiders in 2016, played his first four seasons with the club before spending last season in Cleveland. Joseph was re-signed during the offseason, but never got untracked in training camp because of some physical issues and fell behind youngsters like Tre'von Moehrig, Tyree Gillespie and Roderic Teamer.
Brown was expected to be a key reserve, at the very least, upon being signed by the Raiders last March. But the veteran wide receiver never made his presence felt in camp, and the continued emergence of Zay Jones left his role and roster spot unsettled.
Carrier has spent the last three years with the Raiders as a coveted situational tight end and special-teams player. The Raiders' new third tight end is Nick Bowers.
According to reports, Brown asked for his release from the Raiders on Tuesday and they obliged. Whether that changes the guaranteed $3.5 million he is owed for this year remains to be seen.
Johnson, a 2019 fourth-round pick out of Houston, missed most of the offseason and training camp with an undisclosed injury and was beaten out by a handful of young cornerbacks.
Doss has been with the Raiders, on and off, since 2019 and appeared in nine games.
The Raiders also parted ways with 21 other players, including running back Trey Ragas, safety Dallin Leavitt, wide receiver Dillon Stoner and defensive lineman Kendal Vickers.
A number of those players could be back on the 53-man or practice rosters should they clear waivers.
The Raiders, as expected, put veteran cornerback Nevin Lawson on the suspended list. Lawson was suspended by the NFL for the first two games of the season for violating the league's policy on performance-enhancing drugs. His spot on the team will not count against the 53-man roster.
Contact Vincent Bonsignore at vbonsignore@reviewjournal.com. Follow @VinnyBonsignore onTwitter.
Surprise cuts and keepers
Cuts:
S Karl Joseph
The veteran safety was expected to be a solid reserve, but the youngsters took his job.
WR John Brown
The veteran wide receiver never took off in training camp as expected.
TE Derek Carrier
A dependable blocker and special teams ace, Carrier remains a Jon Gruden favorite.
Keepers:
TE Nick Bowers
The second-year Penn State standout has made steady progress.
S Roderic Teamer
His familiarity with defensive coordinator Gus Bradley helped, and so did always being around the action.