Raiders decline fifth-year options on Abram, Ferrell, Jacobs
Updated April 29, 2022 - 12:06 pm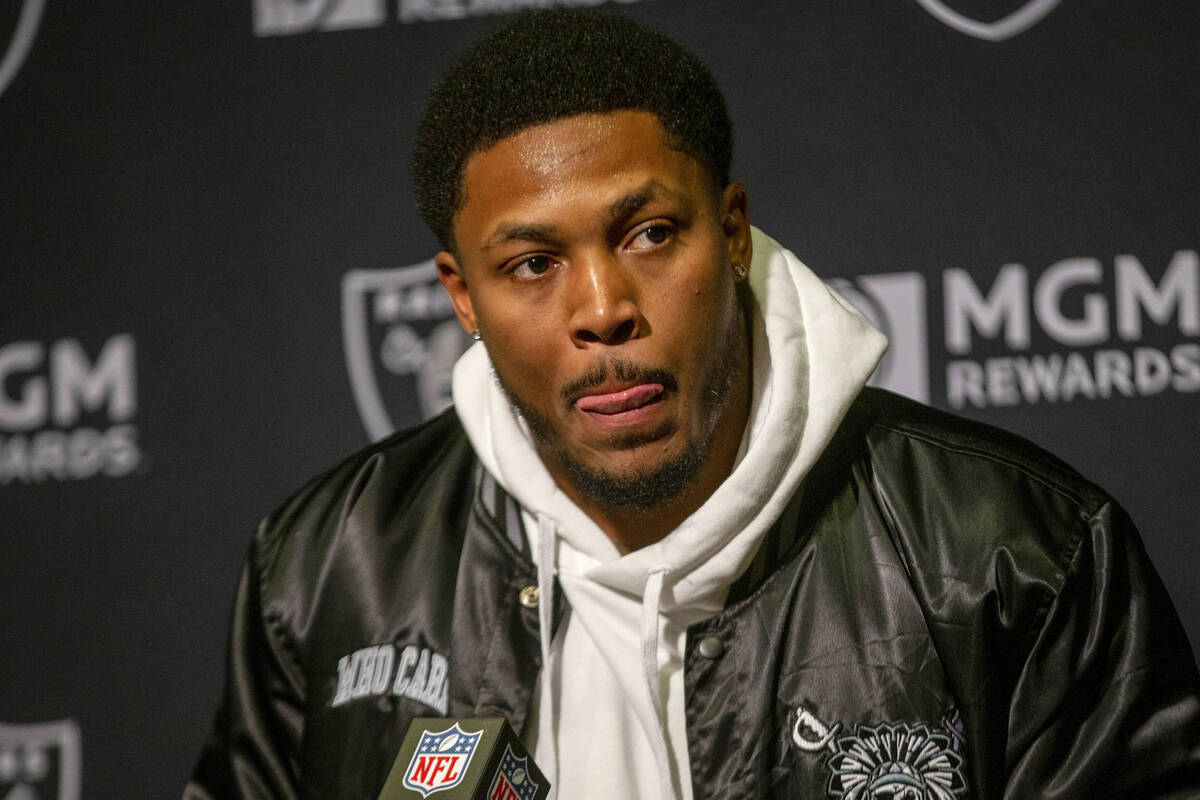 The Raiders have opted against picking up the fifth-year option of running back Josh Jacobs, defensive end Cle Ferrell and safety Johnathan Abram.
All three were selected in the first round in 2019. Now each faces an uncertain future with the Raiders beyond the 2022 season.
The Raiders faced a May 2nd deadline to decide whether to pick up each player's option.
While the decision on Friday does not preclude the Raiders from extending the relationship with Ferrell, Jacobs and Abram, each faces a big season proving they belong in Las Vegas long term. It is also a reminder of how the Raiders under former general manager Mike Mayock and head coach Jon Gruden whiffed on three valuable assets during their first draft together.
All three, at this point, would become free agents at the conclusion of the season.
"We look forward to working with all three players. We will evaluate each situation individually moving forward," said Raiders general manager Dave Ziegler.
Ferrell was the first pick of the Gruden and Mayock regime. The reach they made in selecting him fourth overall created instant criticism.
Billed as a bookend defensive end better suited to defend the run than rush the passer, Ferrell has been just marginally effective while registering 79 tackles and eight sacks in his three years with the Raiders.
The Raiders are expected to move from a 4-3 base defense to a 3-4 under new defensive coordinator Patrick Graham, and that could mean a new role for Ferrell. Presumably, it is also a chance to redefine himself after losing his starting job in 2021.
"We might have some things we ask him to do that he hasn't done as much of," said Raiders head coach Josh McDaniels. "But that might fit him better."
Ferrell was due $11.5 million had the Raiders picked up the option.
Jacobs has easily been the most productive of the three 2019 first-round picks while eclipsing more than 1,000 yards rushing in his first two seasons. In both of those seasons, though, injuries hampered him late in the season.
With that in mind the Raiders reduced his usage last year with an eye on keeping him healthy throughout the season.
While Jacobs missed two early-season games with foot and ankle injuries, he finished the season reasonably strong. The reduced usage and a struggling offensive line meant less production as he finished with 872 yards rushing.
Jacobs, who was selected 24th overall in 2019, was due $8.034 million in 2023 on the fifth-year option.
Injuries and scheme fit have severely cut into Abram's production. Two shoulder injuries cost him 15 games in 2019 and cut short his 2021 season after 14 games. A concussion, knee injury and COVID-19 resulted in three missed games in 2020.
A switch to box safety last year got Abram back on the right track, and his 116 tackles ended up second-best on the team.
Abram, though, has struggled in pass coverage and that limits his versatility.
The 27th pick overall in 2019, Abram was due $7.901 million on the fifth-year option in 2023.
Contact Vincent Bonsignore at vbonsignore@reviewjournal.com. Follow @VinnyBonsignore on Twitter.