Raiders explore Reno as possible training camp home in 2020
Updated August 4, 2018 - 9:52 pm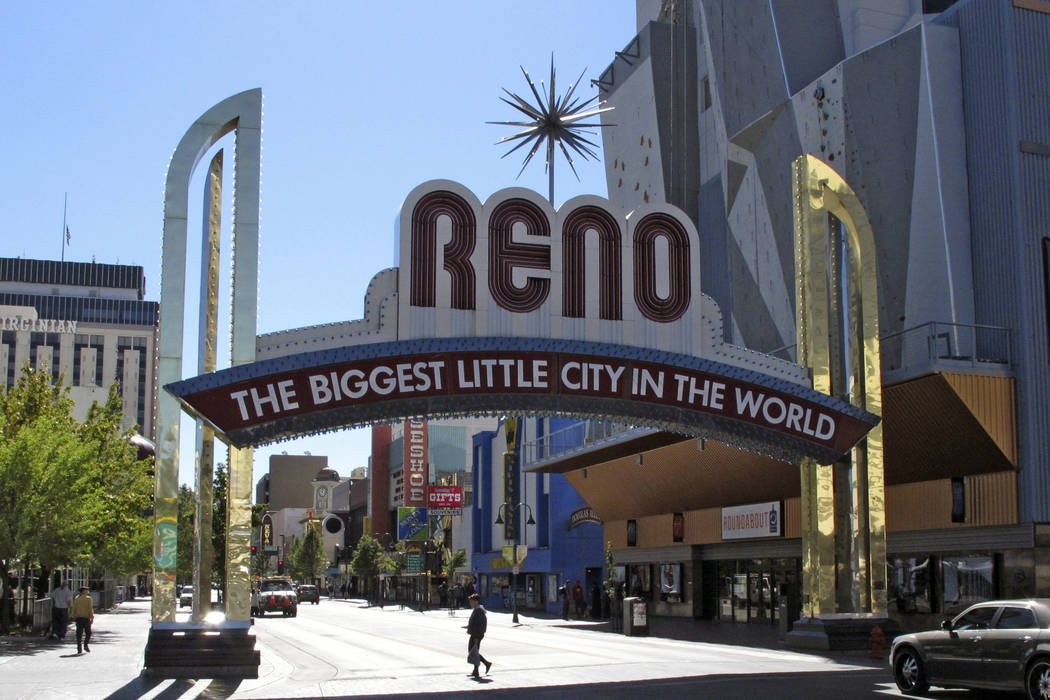 NAPA, Calif. — The Raiders are searching for a new city to call their summer home.
"The Biggest Little City in the World" has their attention.
While the team plans to hold training camp in Napa next year, the Raiders continue to explore other opportunities for 2020 and beyond. A departure from Napa, where they have trained every summer since 1996, would coincide with the franchise's scheduled relocation from Oakland to Las Vegas.
Reno looks to be the in-house favorite.
Days ago, a group of officials from Reno visited the Raiders' camp headquarters at the Napa Valley Marriott, team president Marc Badain said. Those officials grew increasingly familiar with the structure and breadth of the club's current operations. Not only does the team practice on fields adjacent to the hotel, but other uses include meetings, a weight room and more than 100 alumni who are able to be entertained one weekend each year.
This list of venue requirements is not considered exhaustive. The search for Napa's potential successor is.
"I anticipate we would find a location in north Nevada," Badain said, "but there are a lot of factors that go into that."
Among those factors, the Raiders must find a venue that can house all their needs. Reno presents an interesting added dynamic, as the city sits at about 4,500-feet altitude. Determining how elevation impacts three weeks of training, for better or worse, is among the variables in play.
The franchise does seem decided on one aspect of its training-camp home: It won't be in the Las Vegas area.
It is owner Mark Davis' preference for camp to be away from the team's normal headquarters, he said recently, as he believes camaraderie forms more naturally when players and coaches are away from home. Napa is more than an hour north of the Raiders' practice facility in Alameda, California. Their new team headquarters will be constructed in Henderson.
Next year will mark the franchise's 24th training camp in Napa.
As the search continues, it could double as the last.
Contact reporter Michael Gehlken at mgehlken@reviewjournal.com. Follow @GehlkenNFL on Twitter.