Raiders face difficult decisions as cut-down day approaches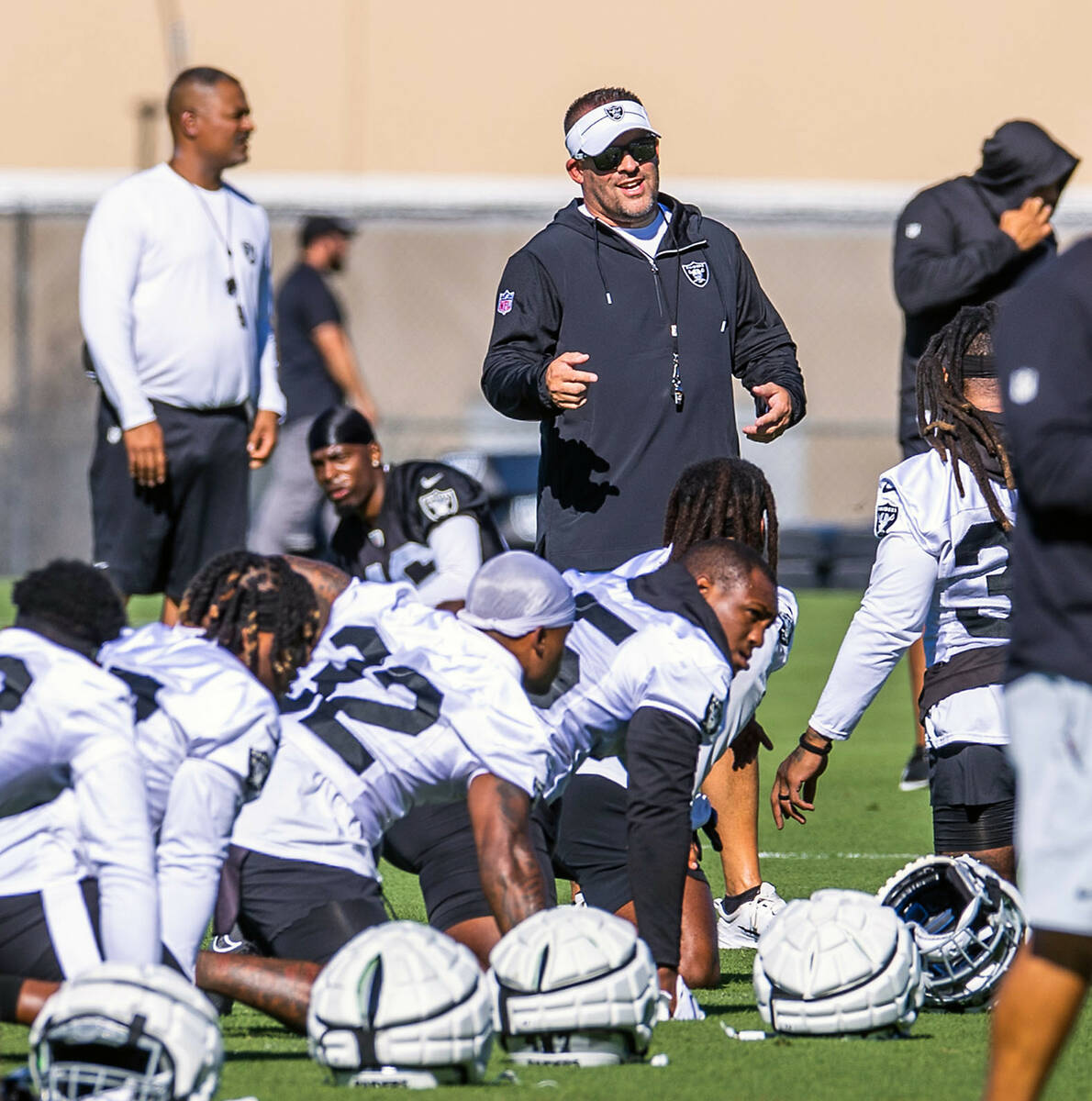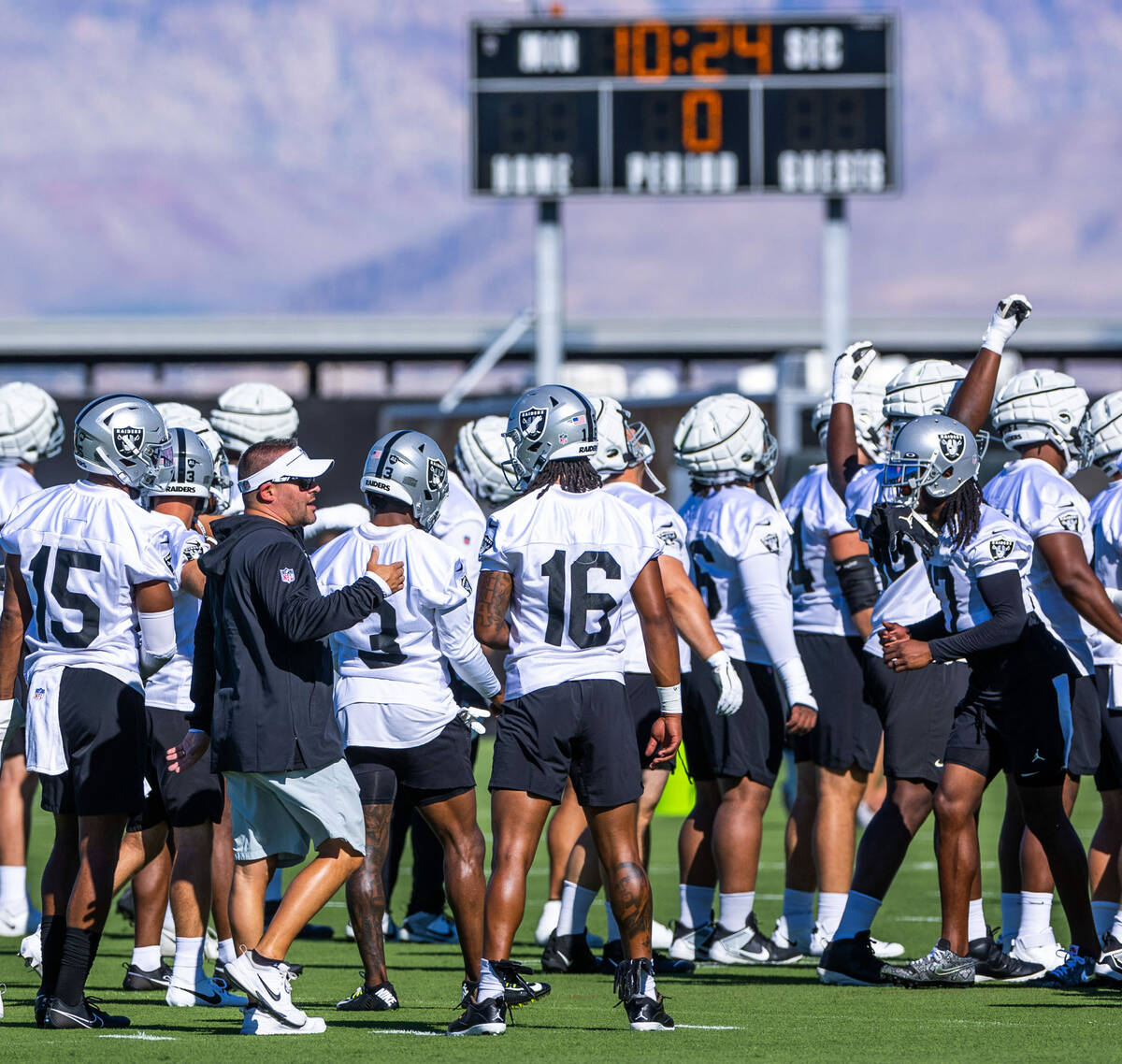 The process to trim the Raiders' roster from the 91 players in training camp to 53 has been more than a month in the making and will come to a conclusion Tuesday.
The deadline to submit rosters to the NFL is 1 p.m. PT. But history shows the one the Raiders will submit probably will look a bit different in the next few days, as they try to sneak players through the waiver and release process, then bring them back.
Or, make difficult calls on whether to keep a younger player who is under contractual control over a veteran who might be the more complete player but is on a one-year contract. The Raiders face several of those decisions on the offensive and defensive lines.
"It's probably one of the more difficult parts of this decision-making process, weighing the immediate versus the future," general manager Dave Ziegler said. "And, at the same time, we prescribe to a philosophy that it doesn't matter where you come from, doesn't matter who you are, what it is, you earn a spot on the team based on your performance on the field."
That could be a challenge the Raiders face when deciding among veterans such as guard Alex Bars and tackle Justin Herron, who are under control for just this season, compared to rookies such as guard McClendon Curtis and tackle Dalton Wagner, who are under control for at least the next four seasons.
The same is the case on the defensive line with a veteran such as Adam Butler and rookie seventh-round draft pick Nesta Jade Silvera.
As Ziegler pointed out, though, a player's present level of reliability should always play the most prominent role because the bottom line is winning.
"At the end of the day, the performance is going to be the biggest part that we put into making a decision on the roster," he said.
The defensive line, in particular, is going to be difficult to evaluate given how well-rounded it appeared to be in camp and the preseason. It's a group the Raiders have made significant investments in the past two years with five draft picks and six free-agent signings.
"We have better depth and competition, which makes for harder decisions," coach Josh McDaniels said. "Obviously you need to be tough up front. You need to be able to be versatile. We want as many guys that can play against the run and do something in the pass rush as we can. That's not always everyone's strength, both phases."
A similar situation is unfolding at wide receiver, where a young player such as Kristian Wilkerson could be pushing a veteran such as Phillip Dorsett for a roster spot.
"We tried to create competition and depth in that room, and I think we did that," McDaniels said. "We've had a number of guys stand out at different times. That room, it'll be a tough decision."
Expect one or more of the players who survive the initial cut to land on the injured reserve list. Teams can designate up to eight players to return from the list after four games following the designation. But to be eligible to be reactivated, their injured reserve designation must be declared after the initial 53-play roster has been announced.
That could mean a player such as cornerback Brandon Facyson, sidelined for more than three weeks with an undisclosed injury, could be put on injured reserve after the Raiders submit their roster.
These decisions require a bit of an educated guessing game. That includes the players the Raiders release or waive Tuesday, but hope to bring back this week as part of their 16-player practice squad.
Contact Vincent Bonsignore at vbonsignore@reviewjournal.com. Follow @VinnyBonsignore on X.