Raiders fall to Bears in the wake of Gruden controversy
Updated October 10, 2021 - 7:32 pm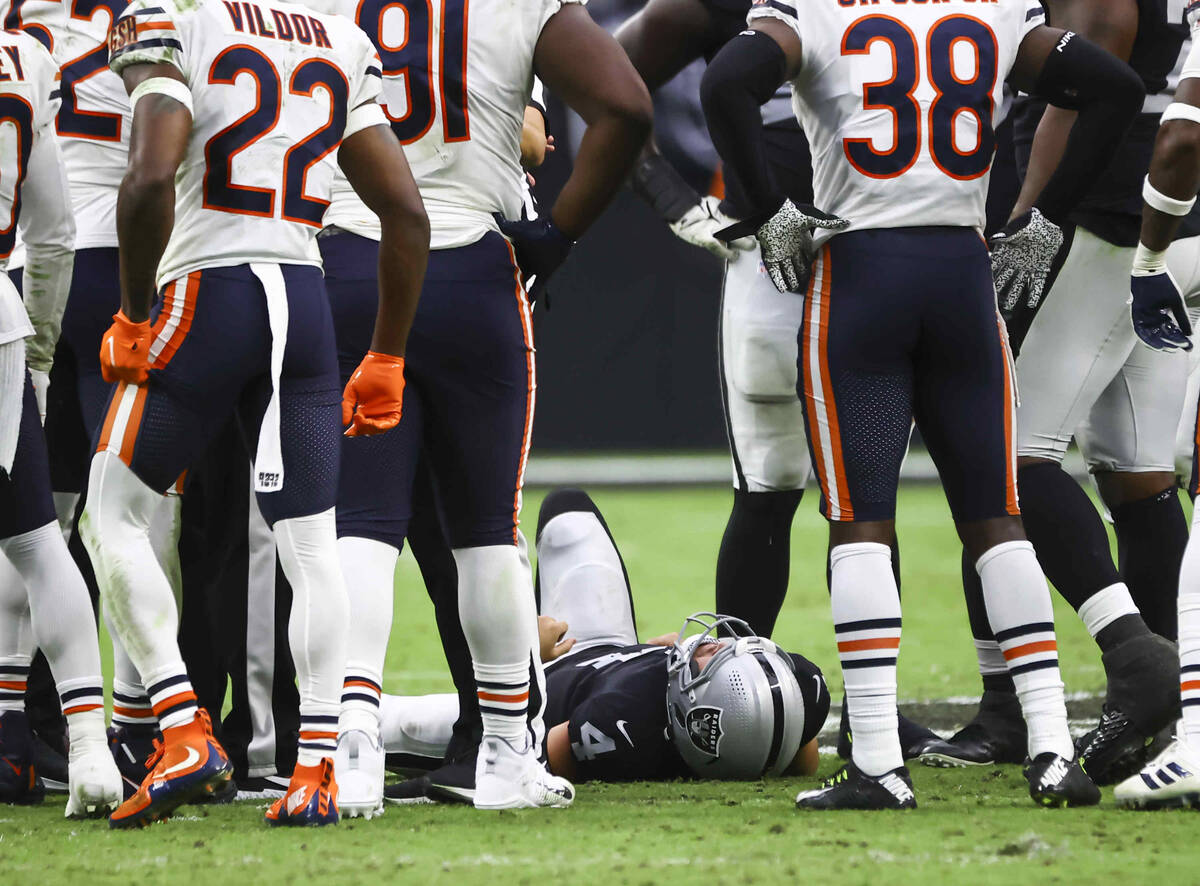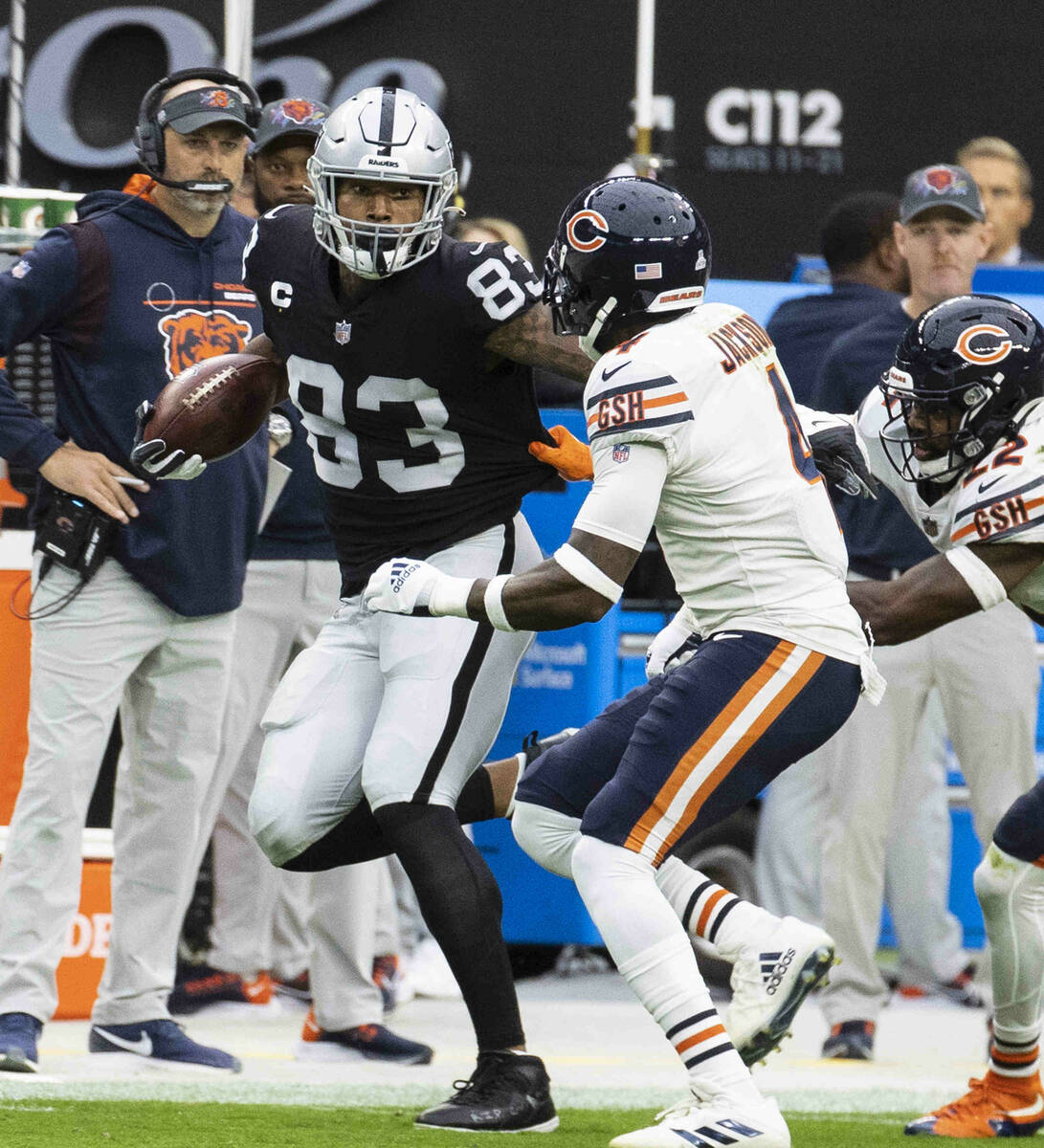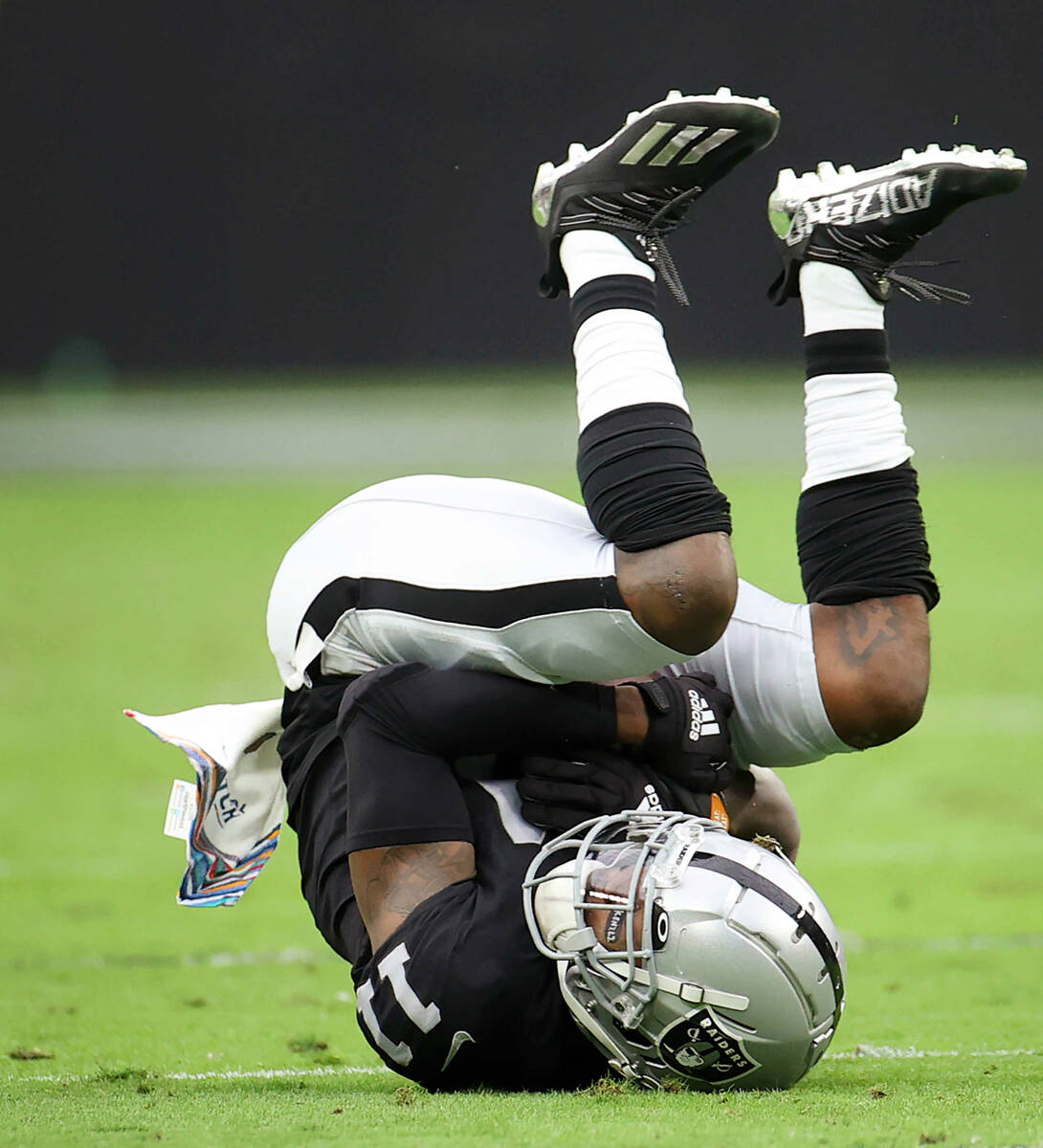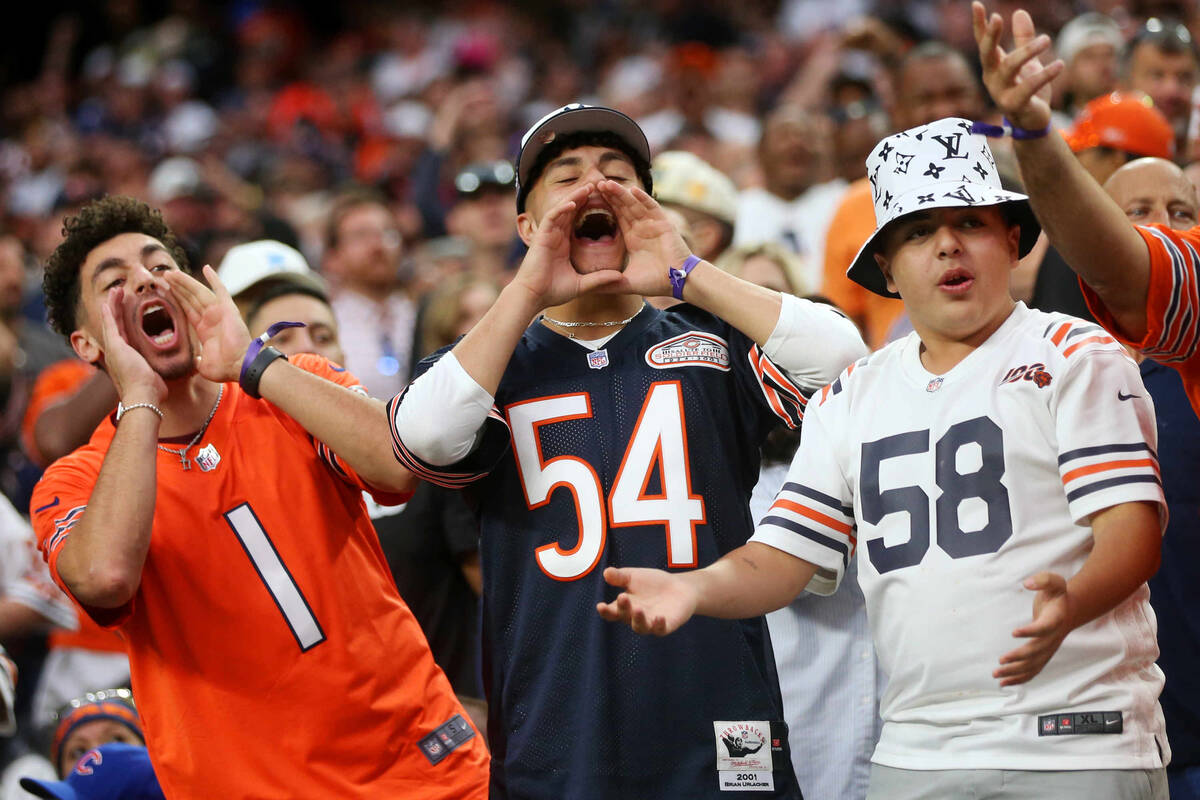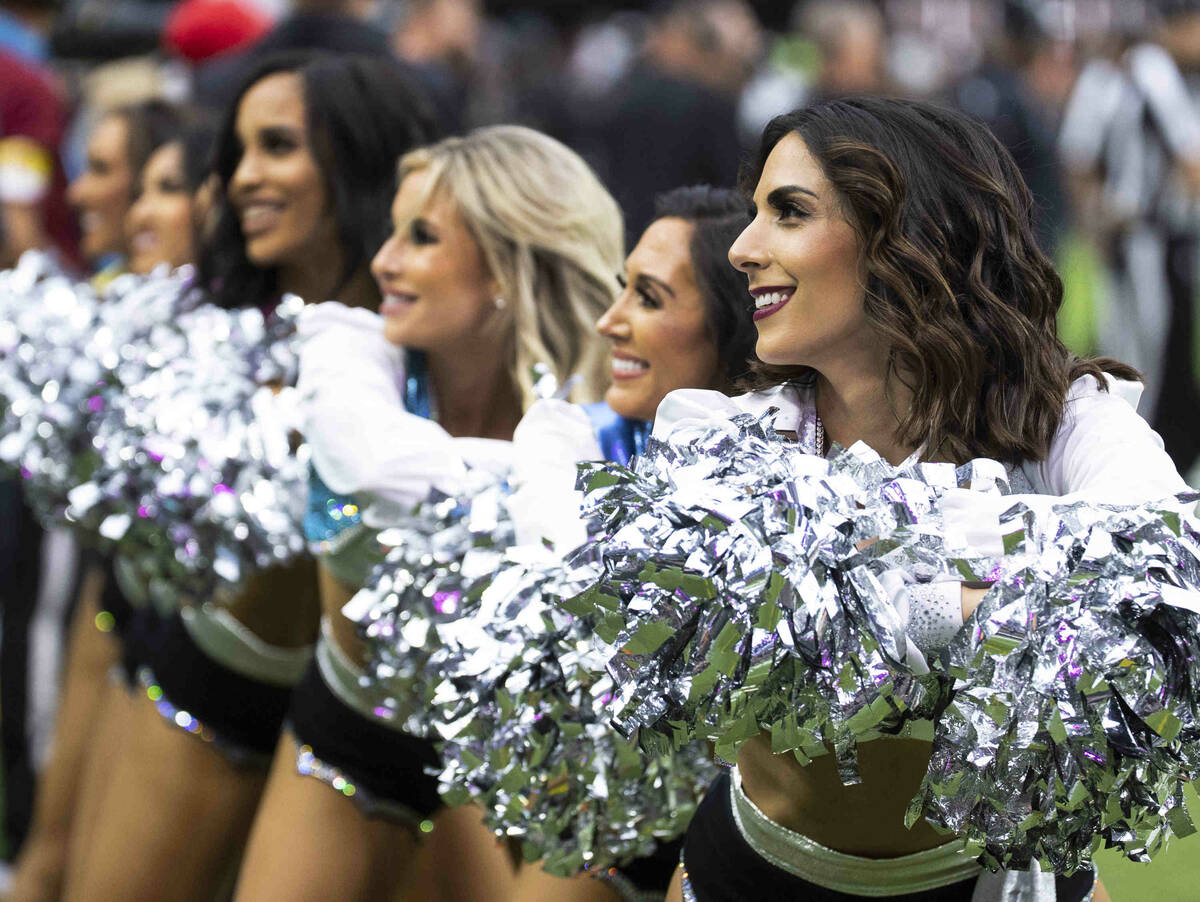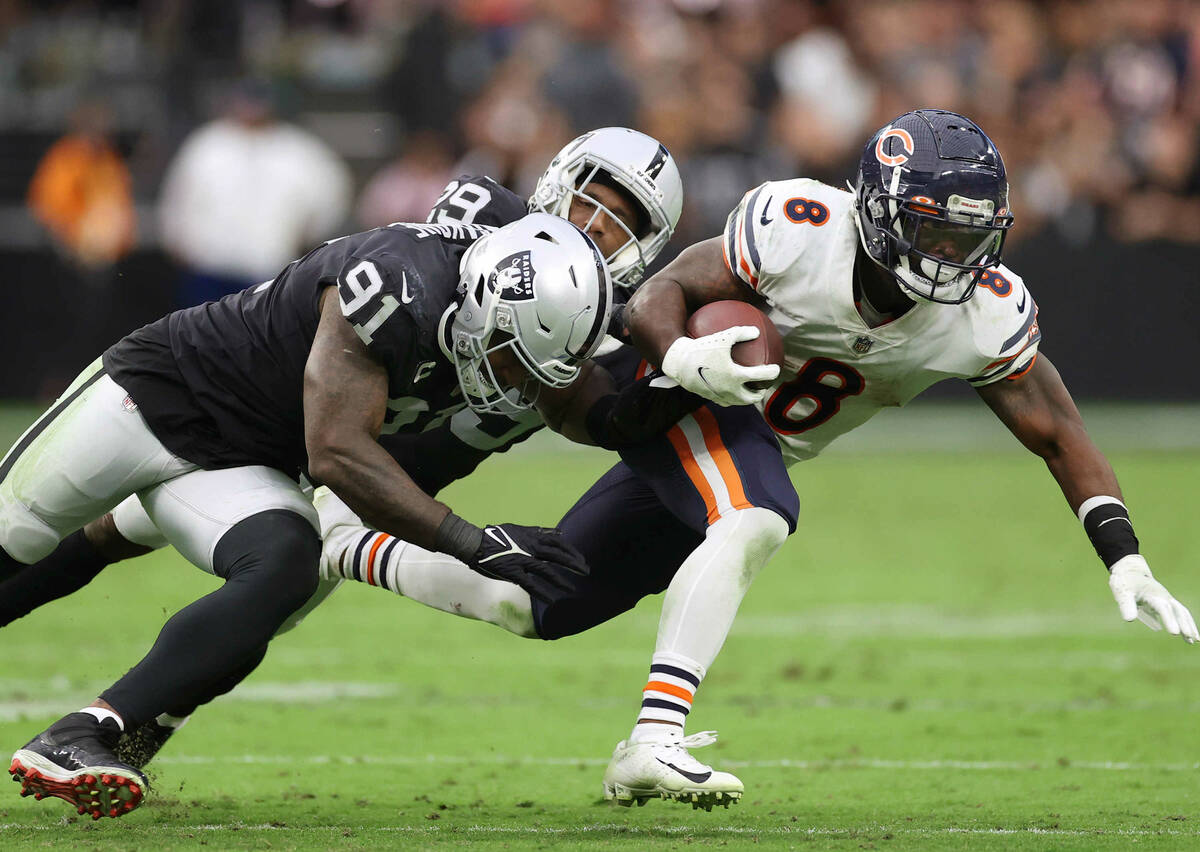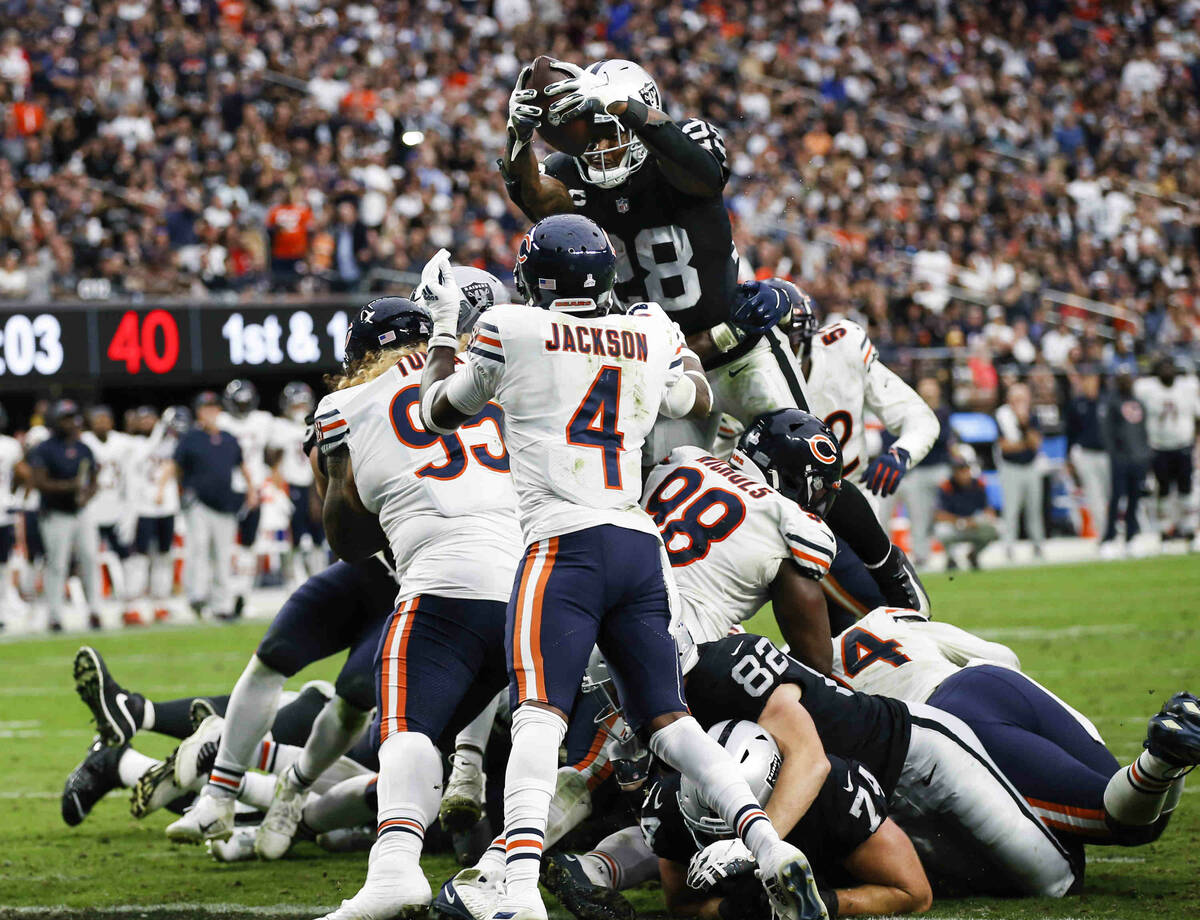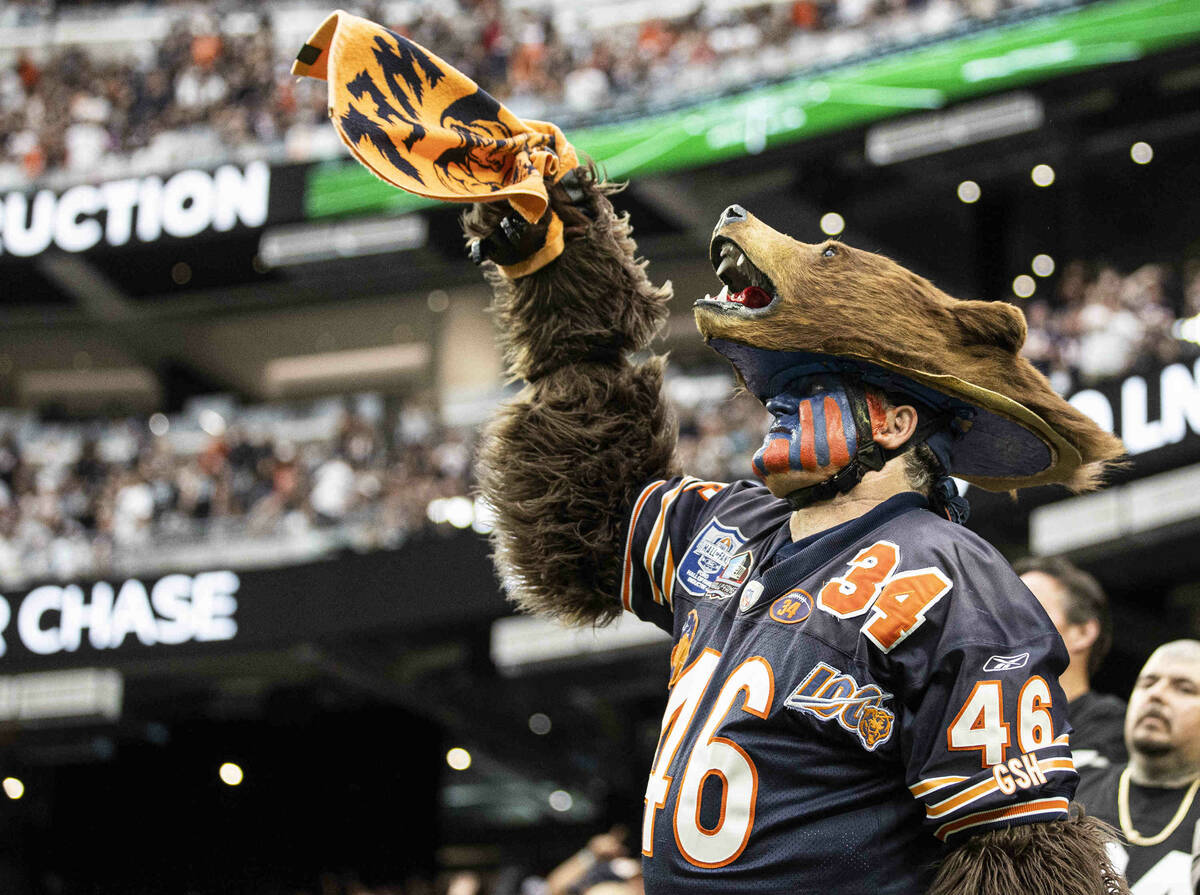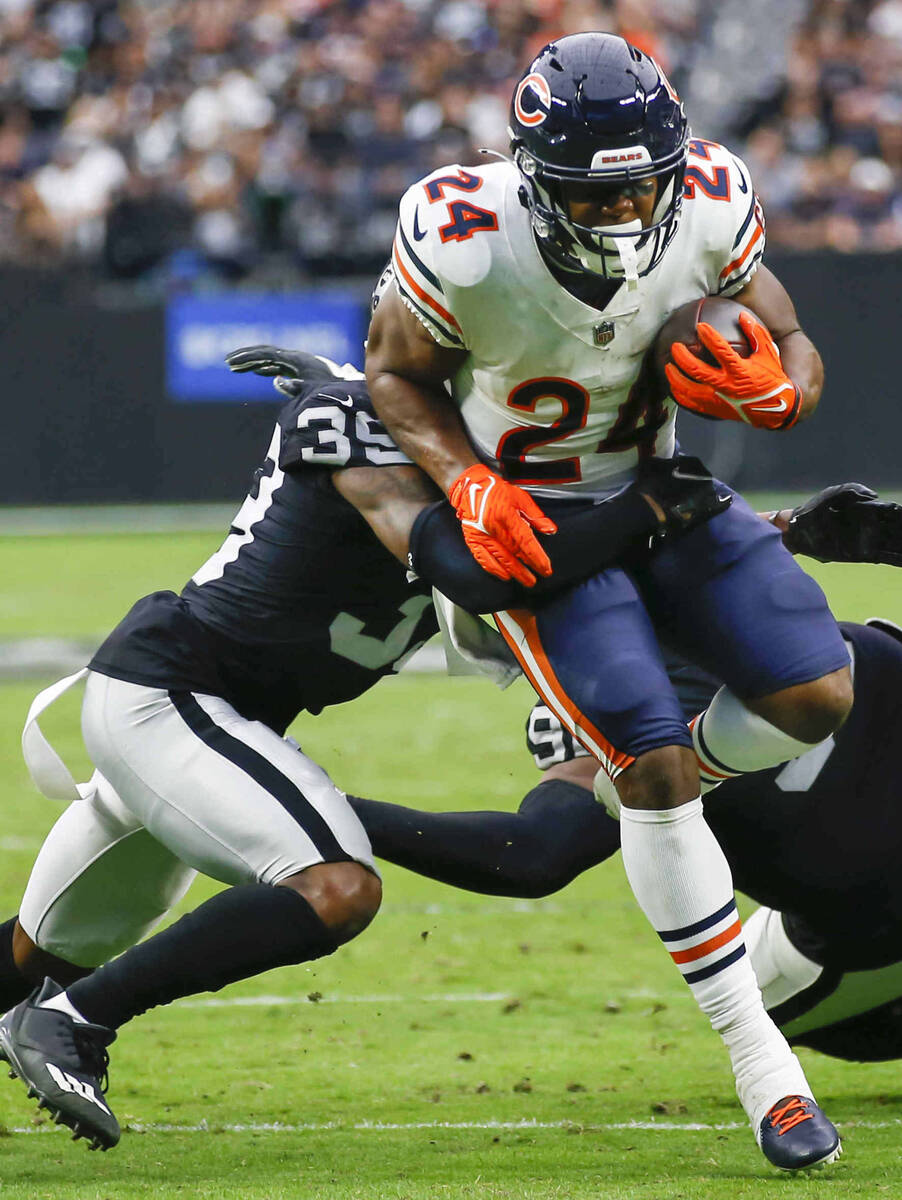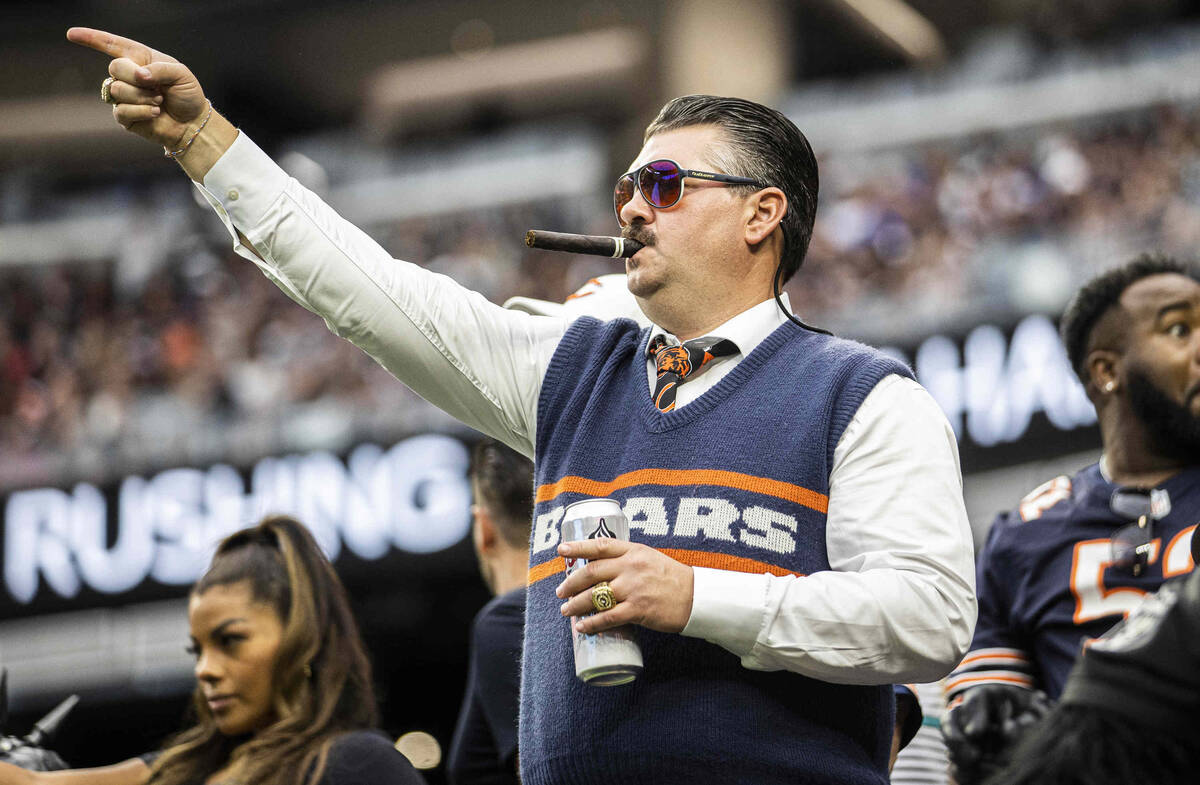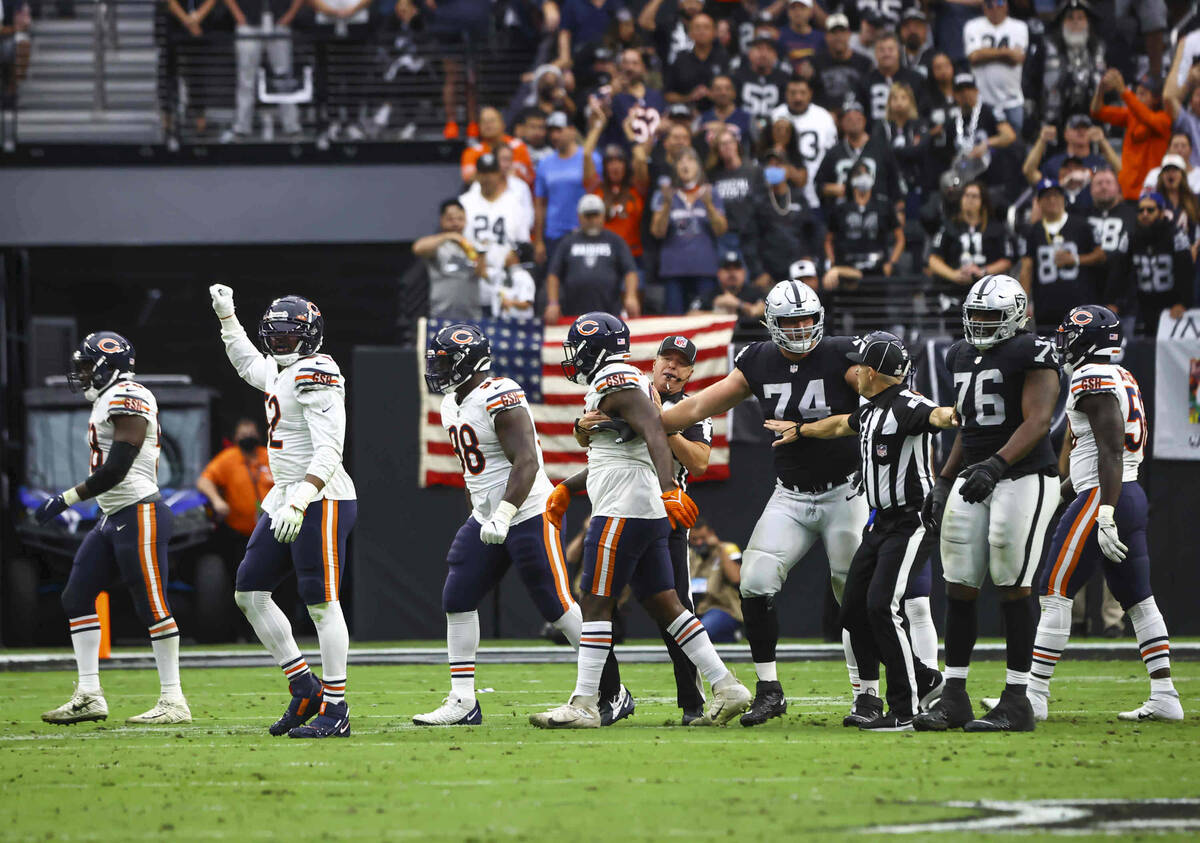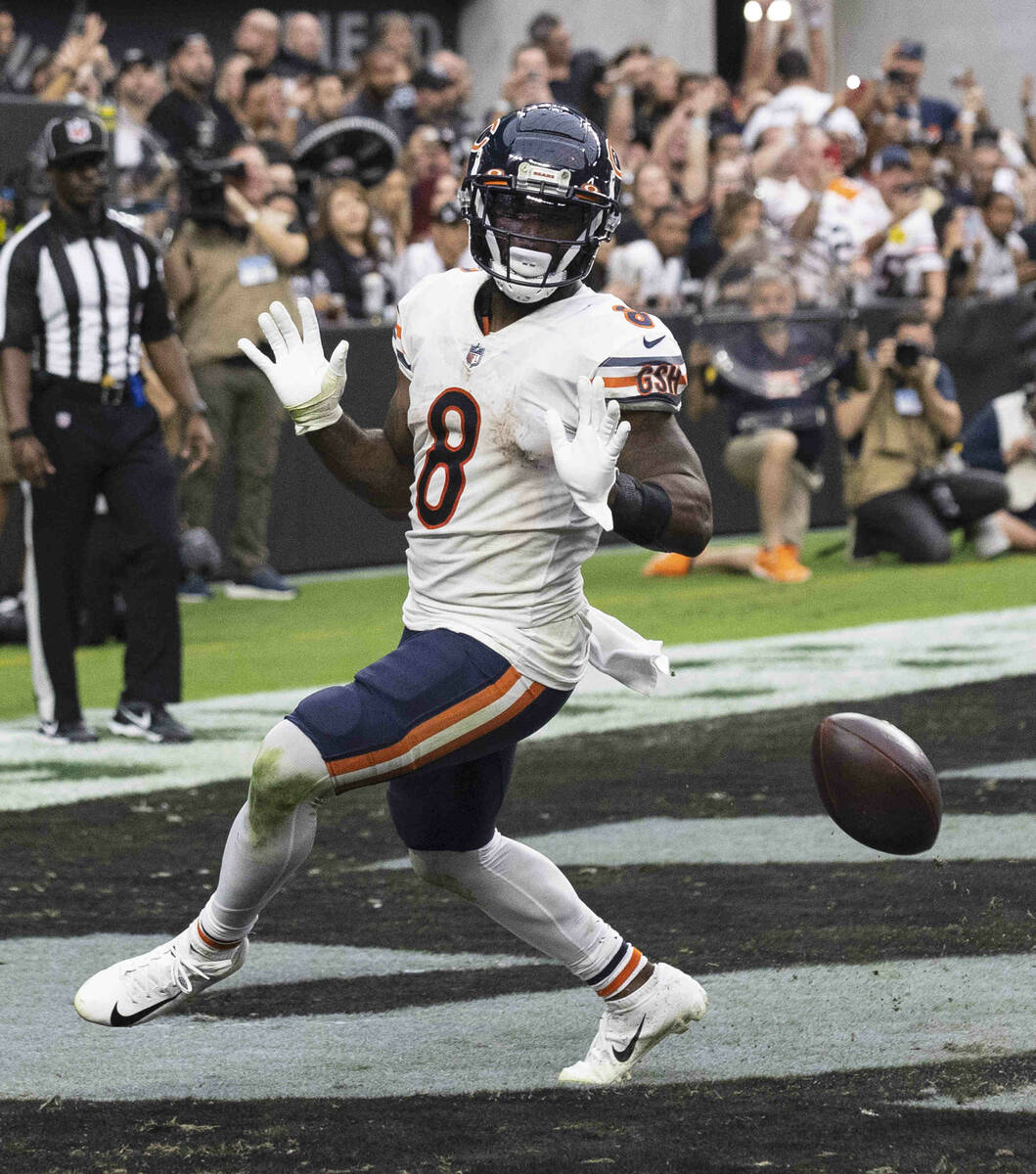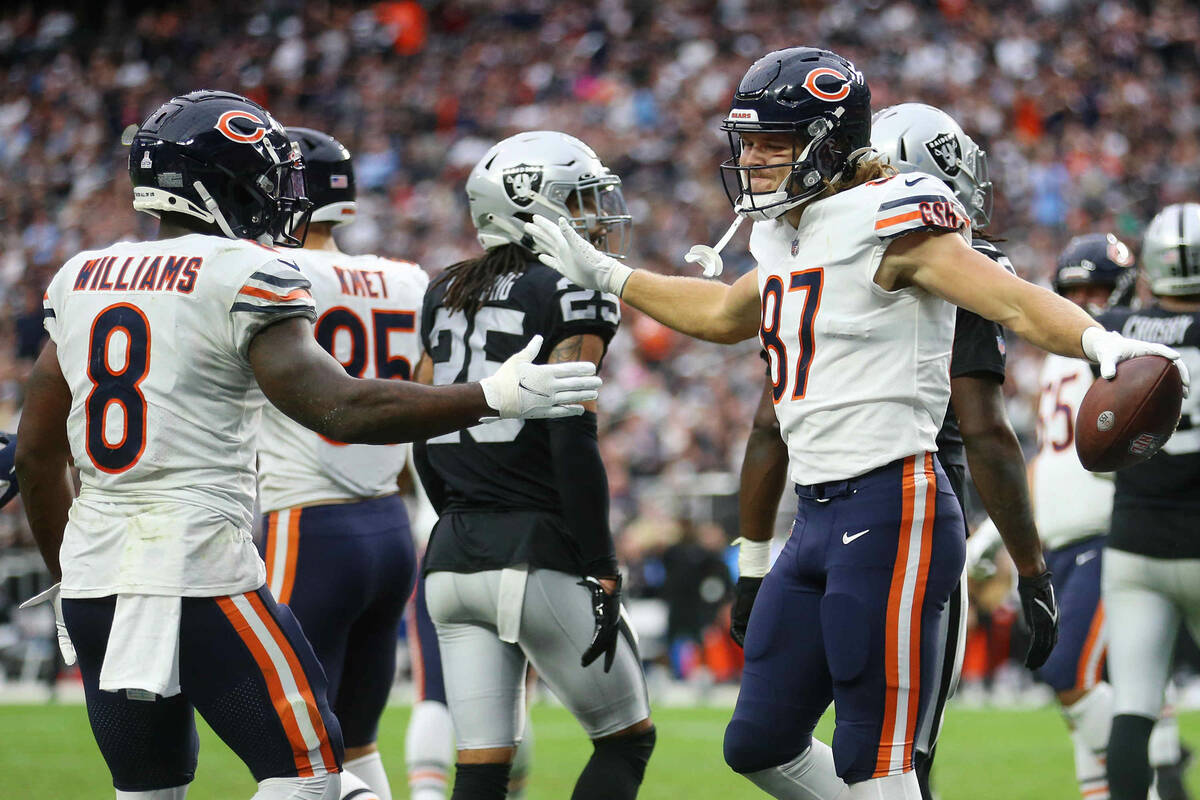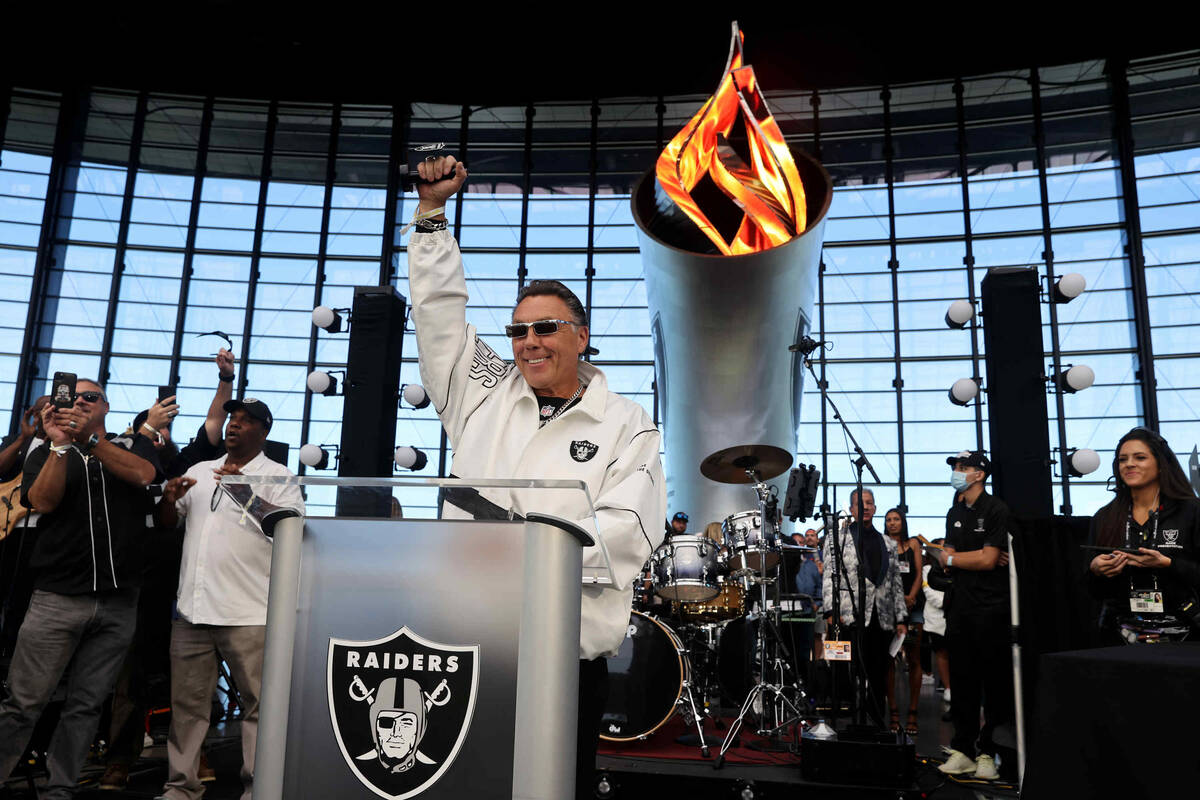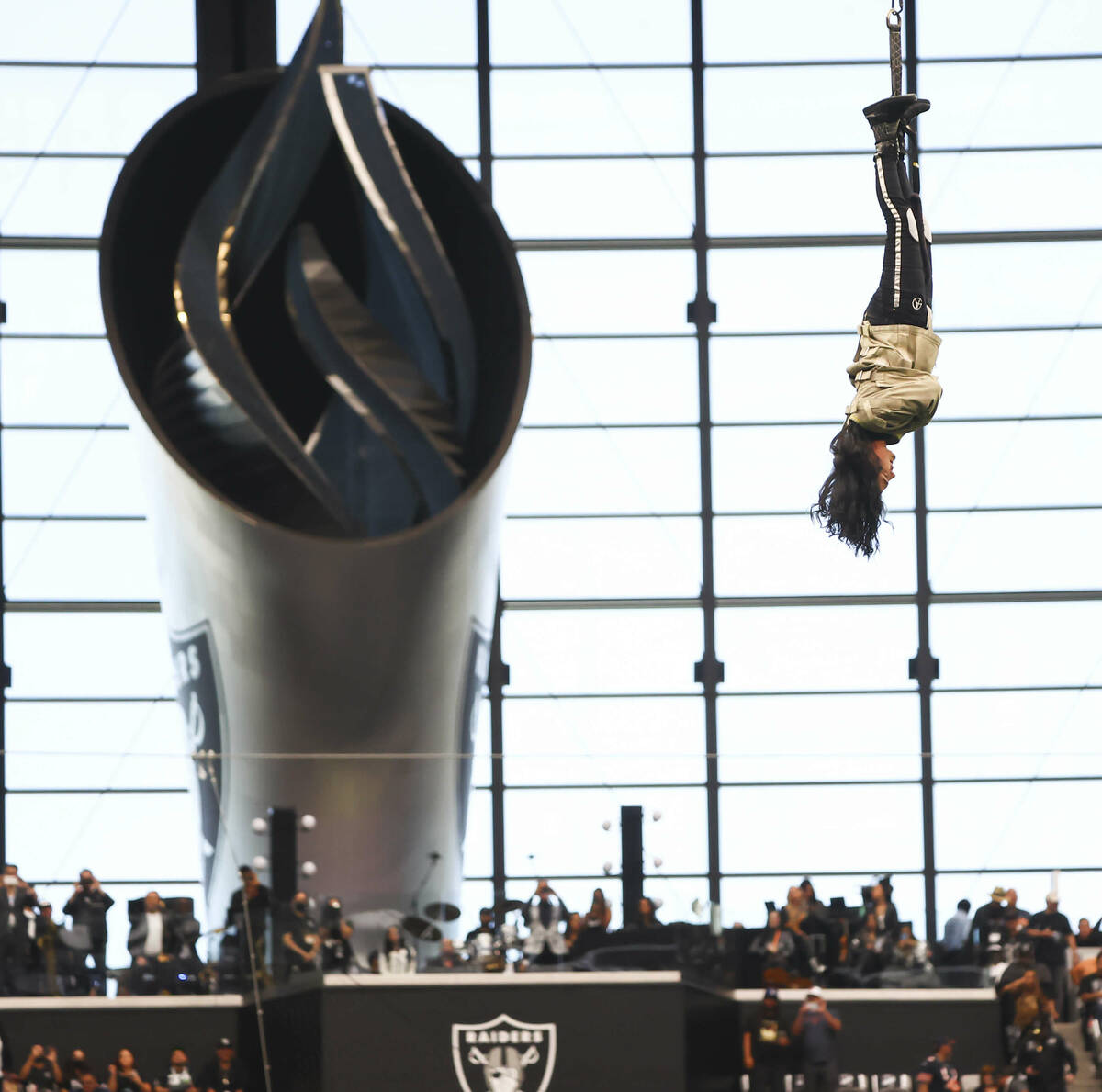 As the Raiders insisted after Sunday's 20-9 loss to the Chicago Bears, the angry email fired off by Jon Gruden 10 years ago may not have had an impact on the game's outcome.
But at least that would have provided the team with an explanation for a performance that was clearly their worst of the season.
"He talked to us about it and that was it," linebacker Denzel Perryman said of Gruden's demeaning and racially insensitive email about DeMaurice Smith, the head of the NFL Players Association. "Like, I literally let it go as soon as we walked out of the meeting room. I wasn't focused on that, still not focused on it."
Or, as running back Josh Jacobs said: "I've been around this guy three years now. I've never felt a certain type of way about him. He's never rubbed me a certain way, like that type of way.
"What he said was what he said … But I definitely trust him. I mean, it was 10 years ago. People grow."
Perhaps.
But as their sloppy, uninspired loss to the Bears proved, the controversy created in the last 48 hours by Gruden's email only adds to the season-long problems they have yet to address.
Given how disjointed and disorganized the Raiders looked, the Gruden situation clearly didn't help.
Which may explain the handful of dropped balls they had and their 10 penalties that cost them 82 yards and negated a touchdown run by Jacobs.
"We left a lot of big plays out there," quarterback Derek Carr said. "Big plays that could have changed the outcome of the game. And that hurts."
Off the field, the Gruden controversy is likely to linger. On the field, the Raiders are dealing with a beleaguered offensive line that has rendered running the ball nearly hopeless, given Carr spotty protection, and kept the offense stuck in first gear for impossibly long stretches.
Six of the Raiders' first seven drives on Sunday resulted in punts or turnovers to help spot the Bears a 14-3 lead. And Carr managed just 206 yards on 22-for-35 passing, with an interception.
And finally, there was the meager second-half comeback the Raiders mounted that fell far short of the mark.
It was the fourth time in five games the Raiders have fallen into a double-digit first-half deficit. And just like last Monday against the Los Angeles Chargers, the Raiders (3-2) could not find the necessary tools to dig themselves out of the hole.
The result is a two-game losing streak and the real threat of an early-season faceplant if they can't get things straightened out.
"That out there, that ain't gonna cut it," Carr said. "What we put out there today, and the last however-many days, that ain't gonna cut it. That's not gonna win football games. So we've got to get back to work."
The Raiders tinkered with their offensive line leading up to Sunday's game, sliding Alex Leatherwood from right tackle to right guard and inserting veteran Brandon Parker at right tackle. Whatever help it provided was minimal.
The Raiders ran for just 71 yards on 22 carries, and Carr was sacked three times and under siege throughout.
"We're trying to find the right mix," Gruden said. "We're struggling right now to run the football, and obviously our pass protection has to get better as well."
Whether the Raiders can find the necessary answers remains to be seen. It's hard to imagine them finding their way without a consistent run game. Asking Carr to continually save the day, even while he plays under duress, is not a winning formula.
But press on they must.
"It's a long season, a lot of games left," defensive end Yannick Ngakoue said. "A lot of opportunities to continue to stack wins. So I wouldn't be discouraged at all. It's a very long season, and we have a special and talented team in all three phases. We just gotta bring it together."
Contact Vincent Bonsignore at vbonsignore@reviewjournal.com. Follow @VinnyBonsignore on Twitter.