Raiders fumble away playoff hopes with 20-17 loss to Cowboys
December 17, 2017 - 9:08 pm
Updated December 18, 2017 - 12:29 am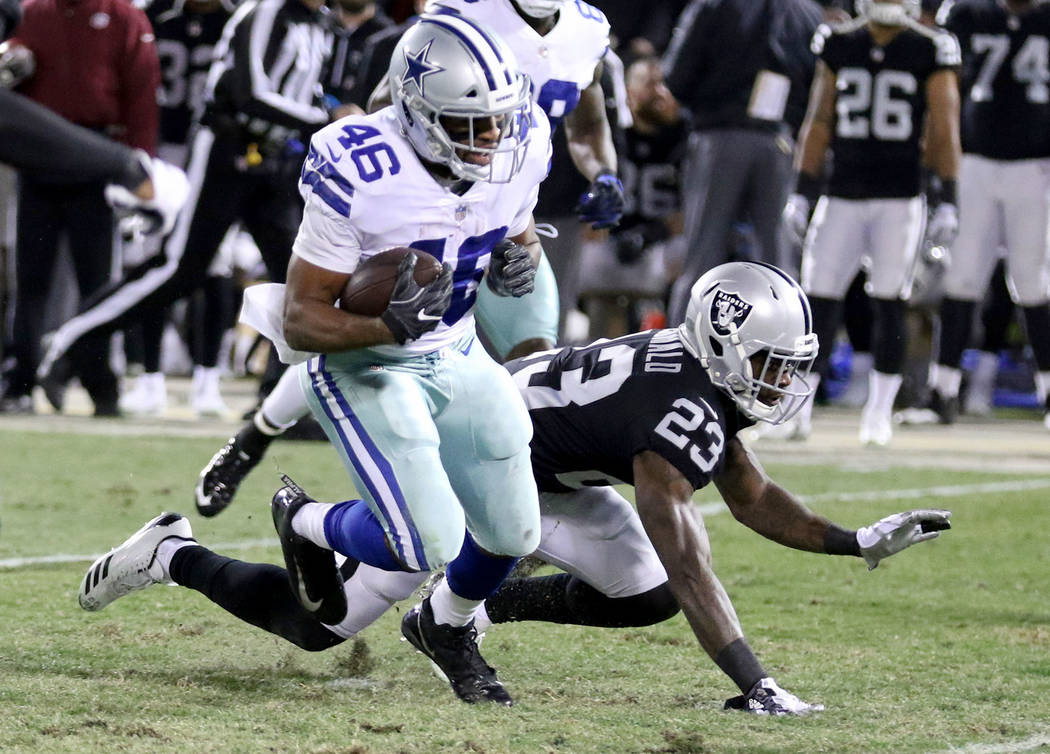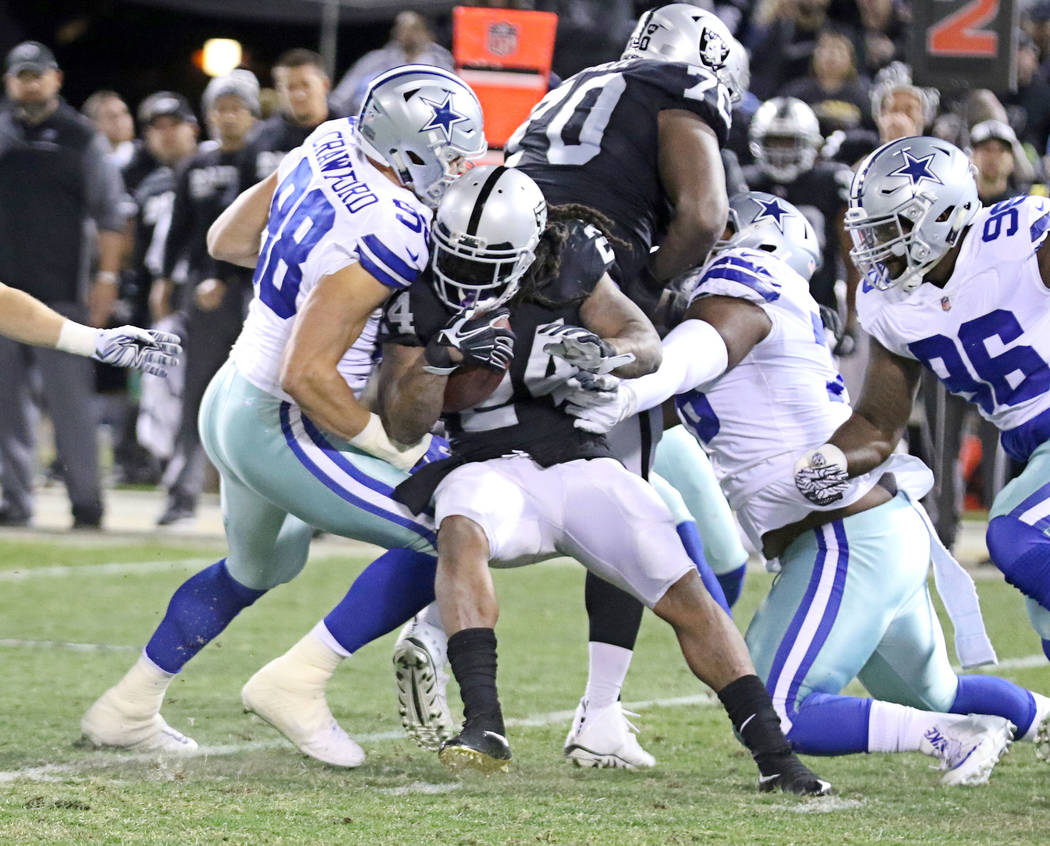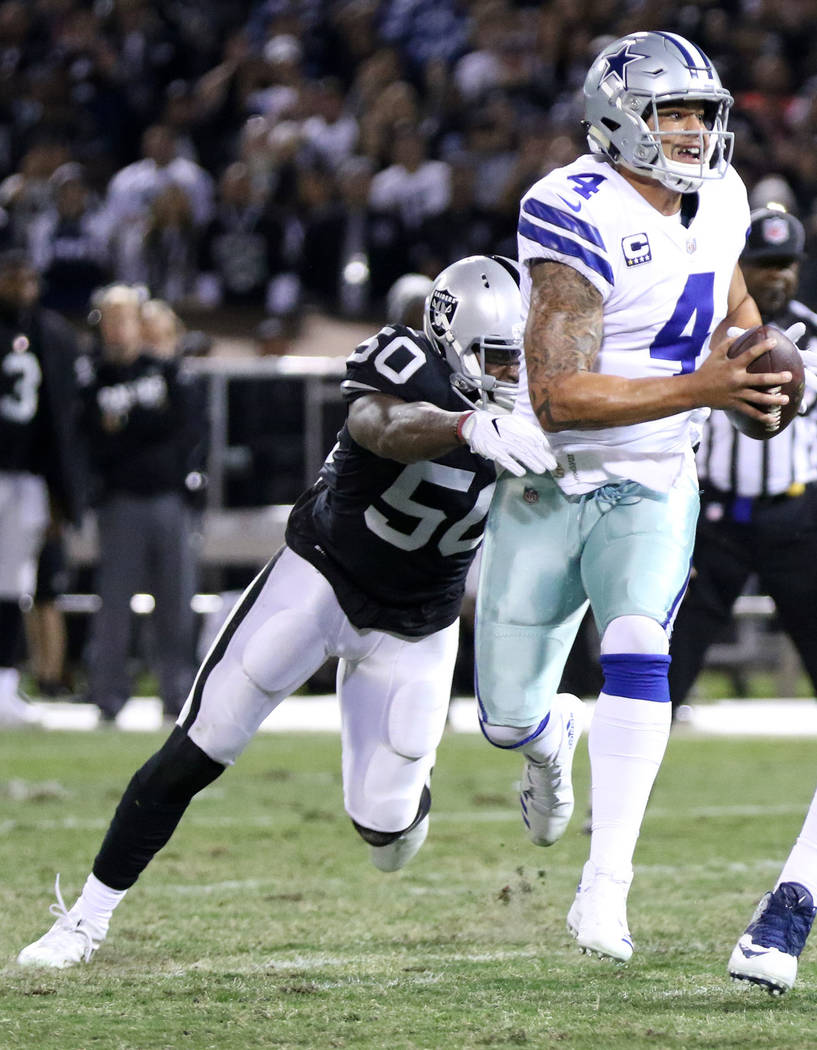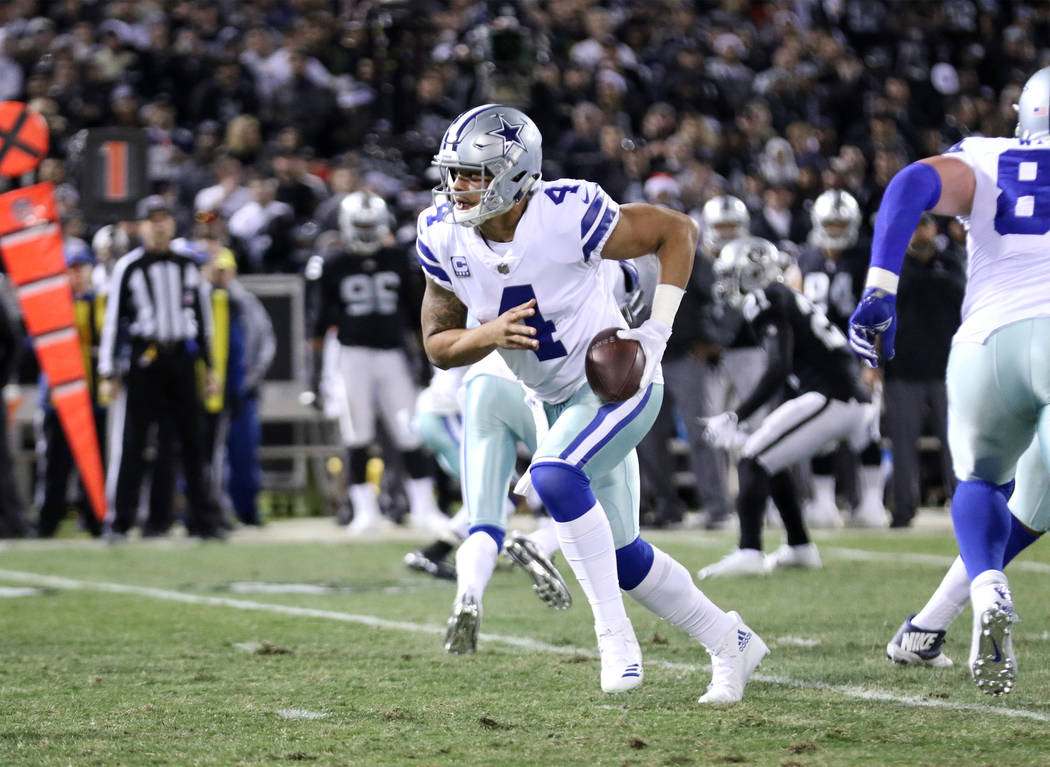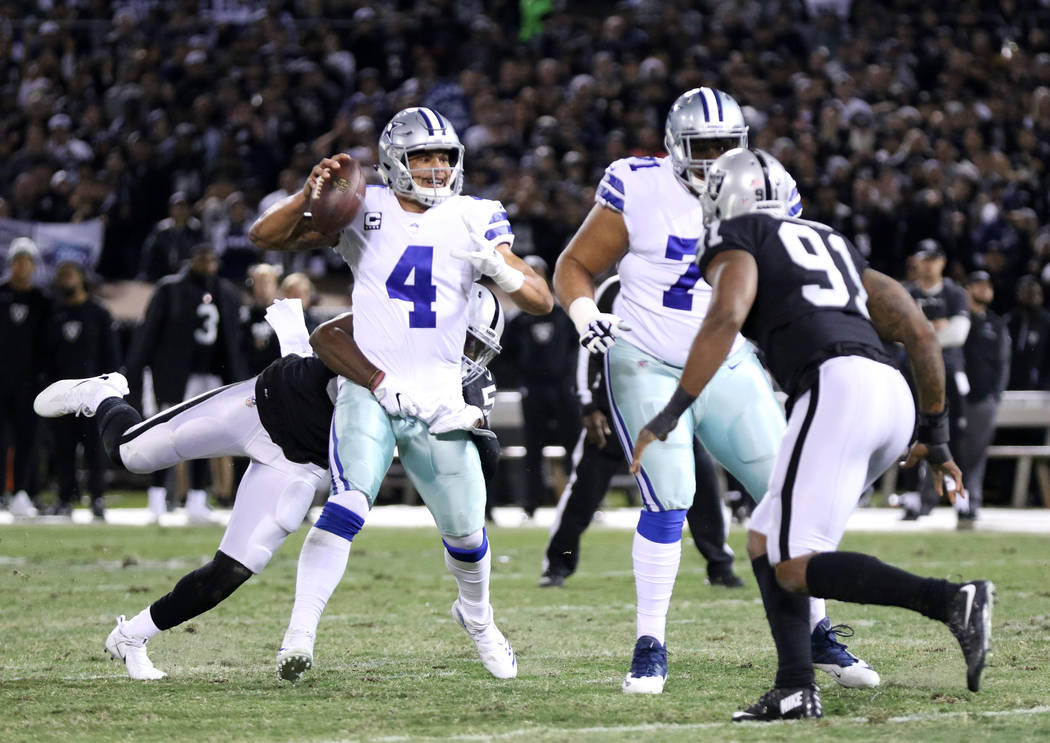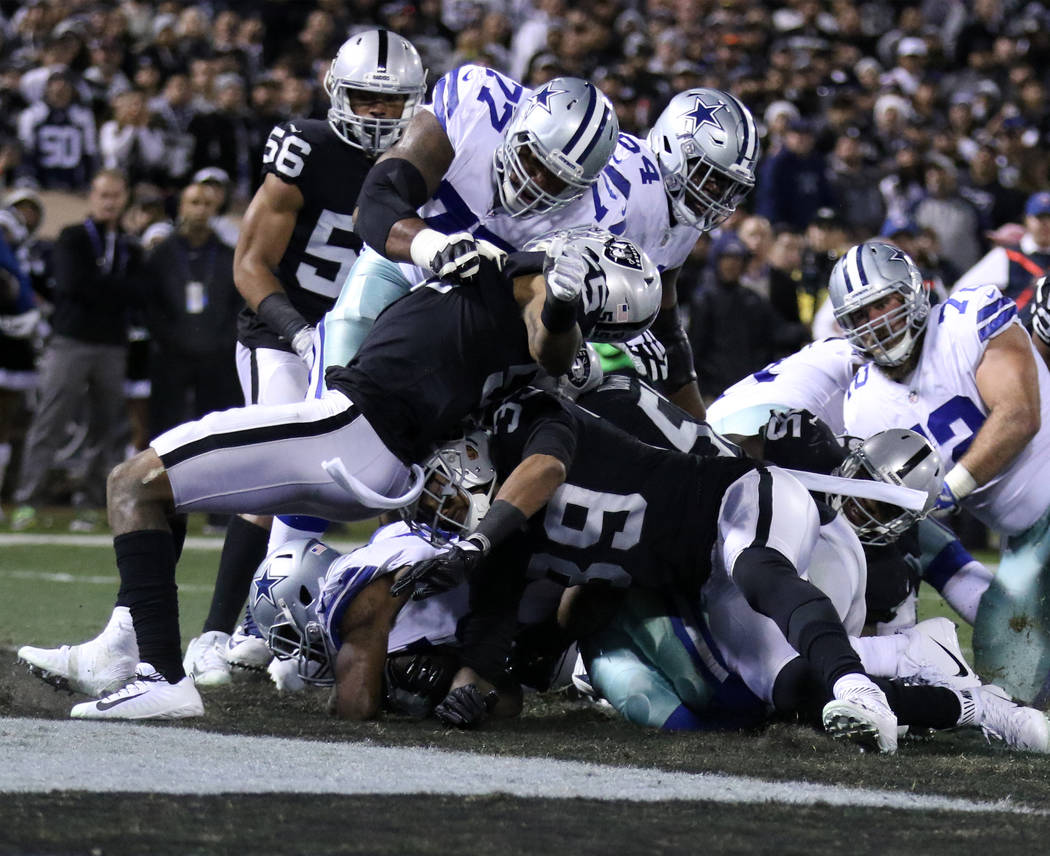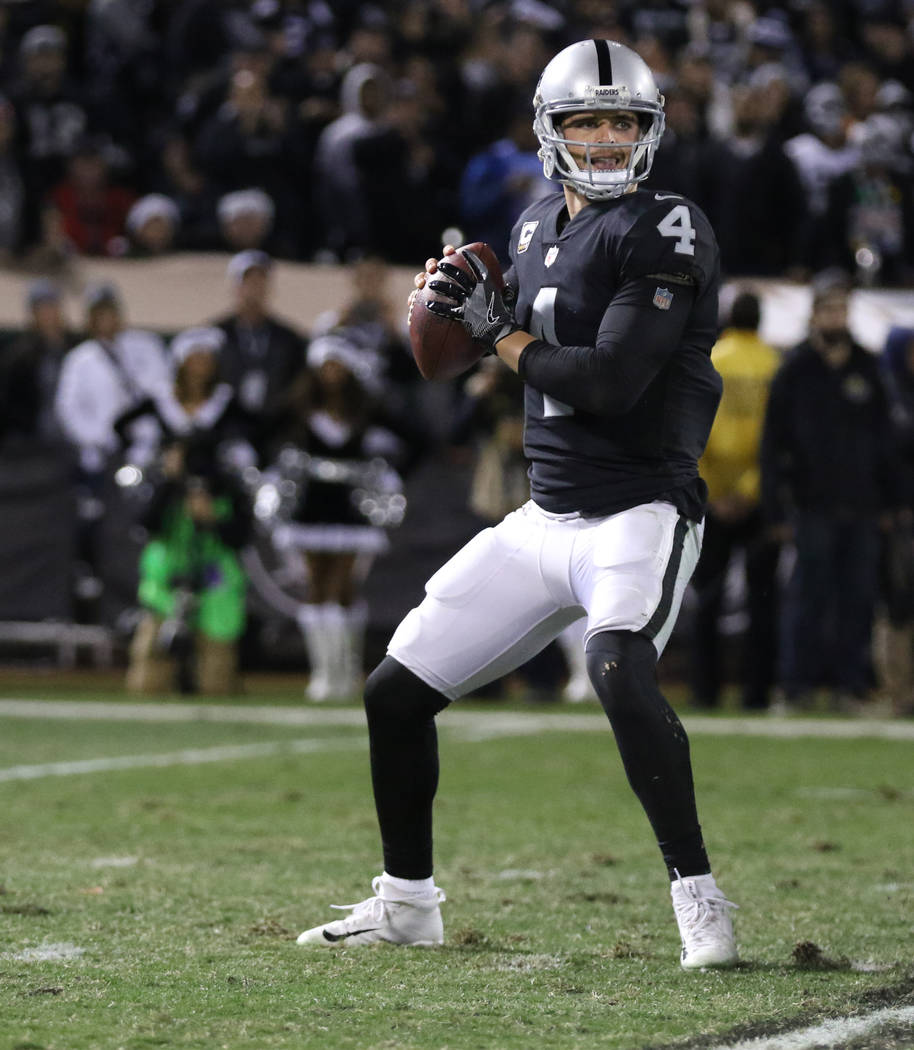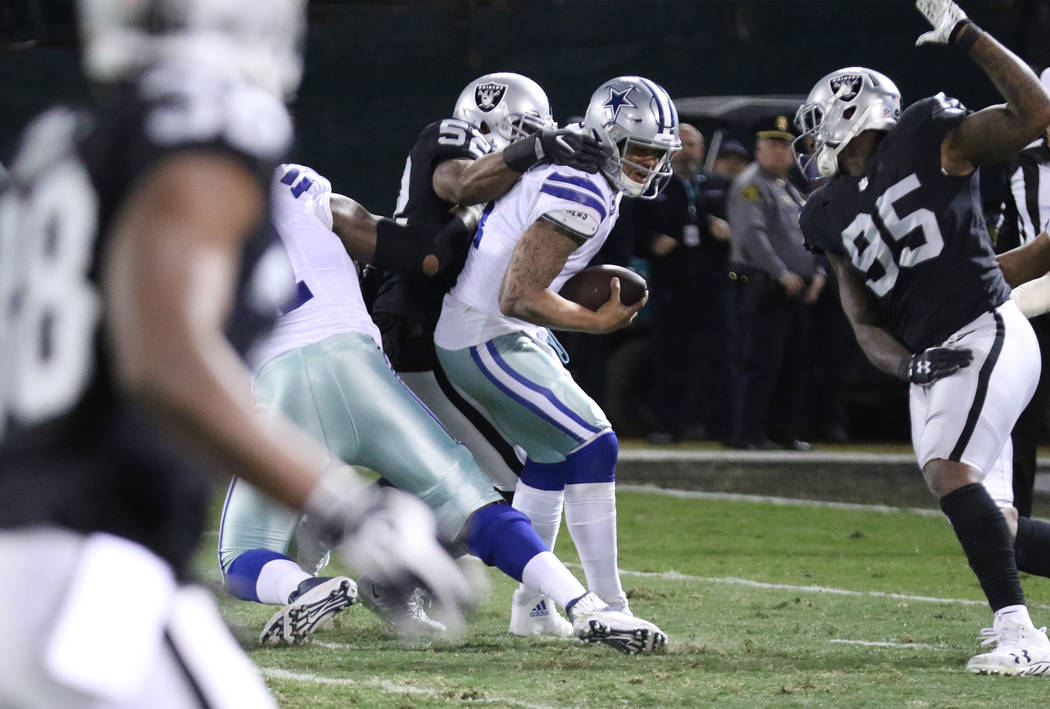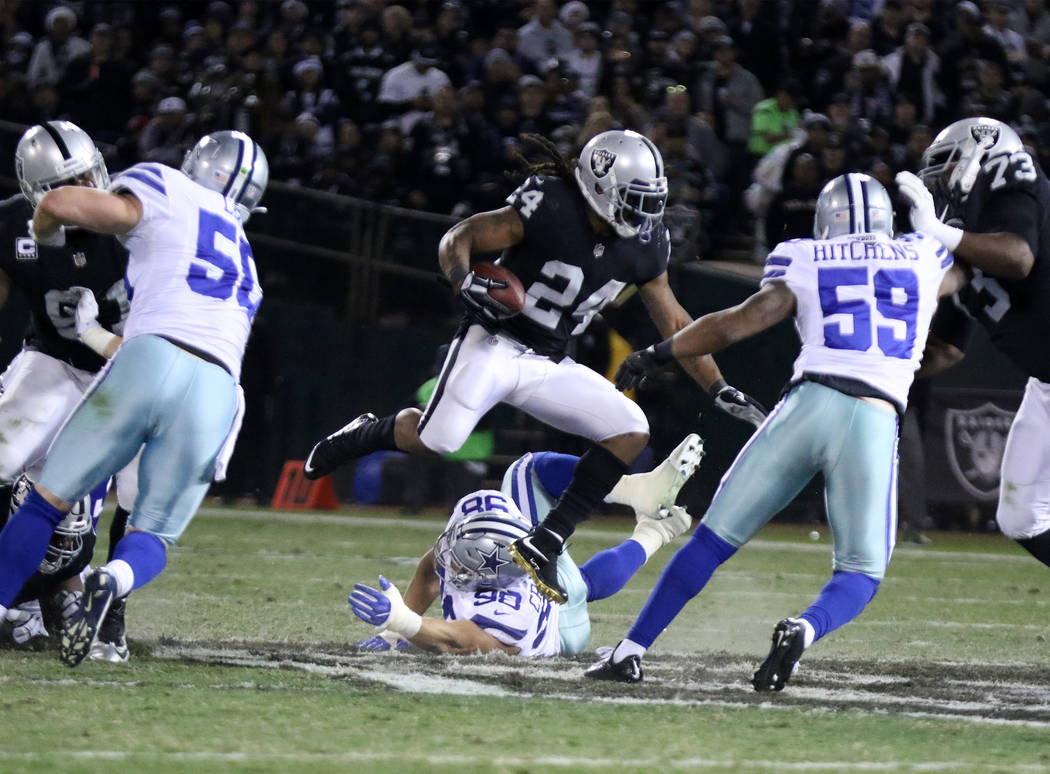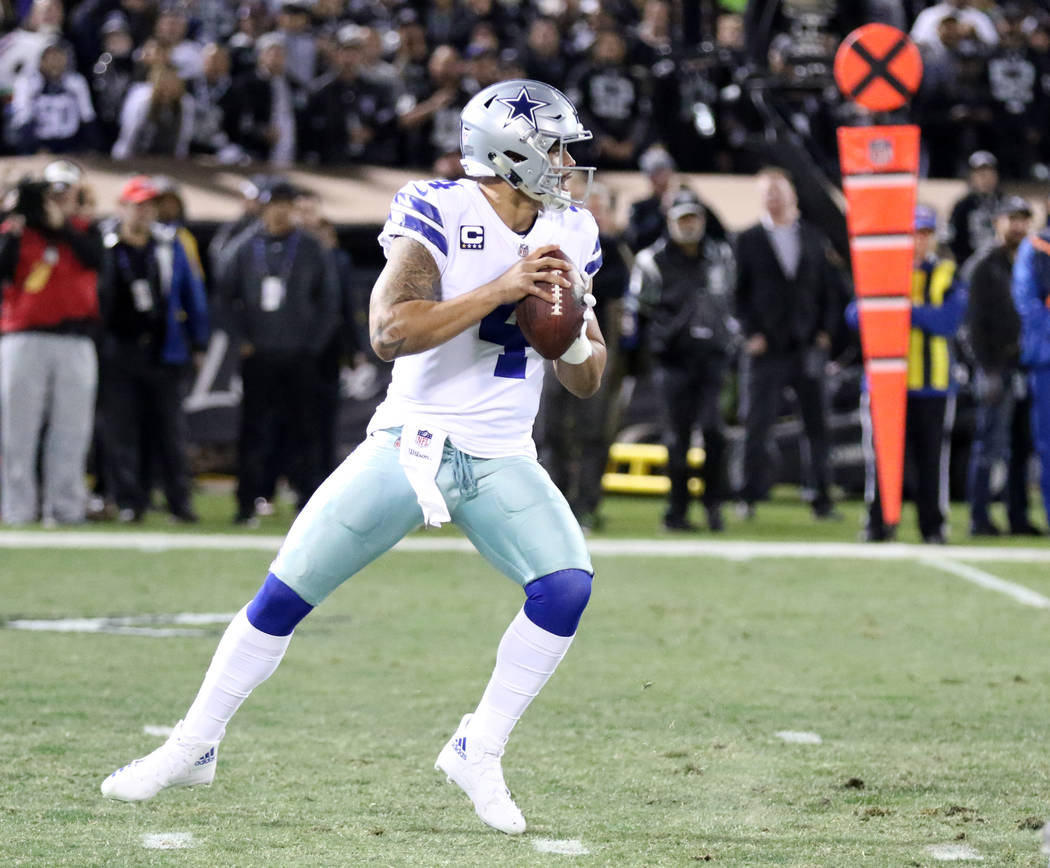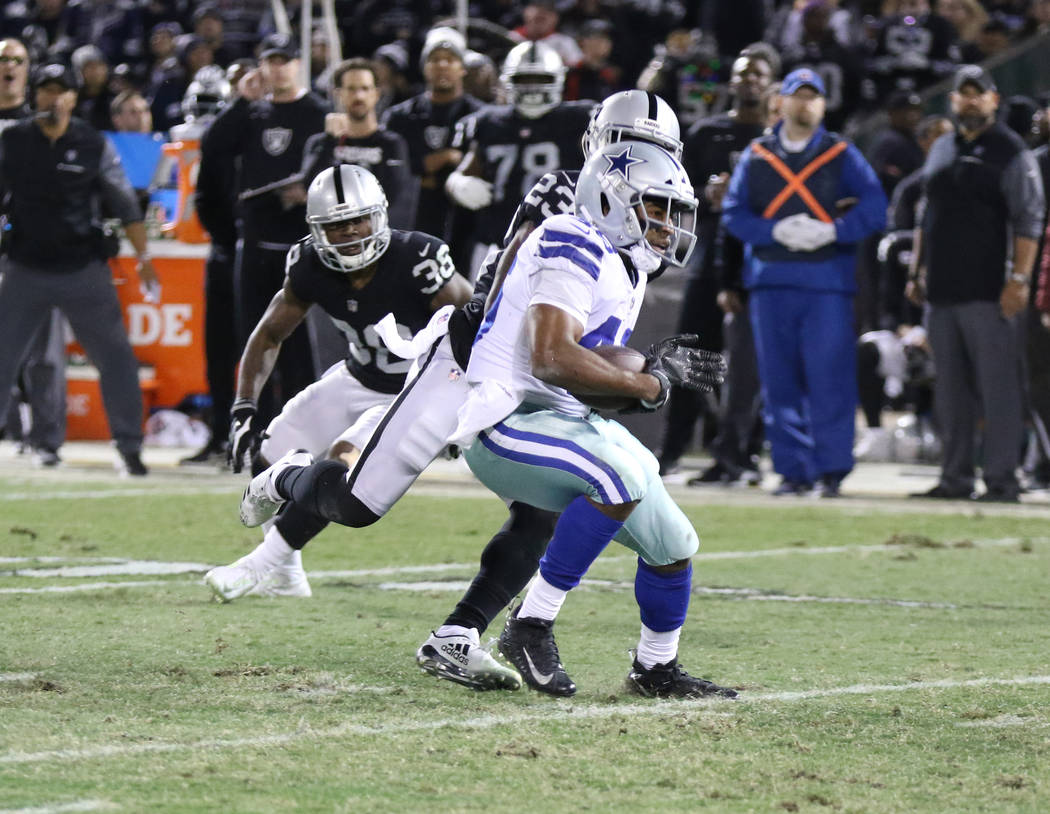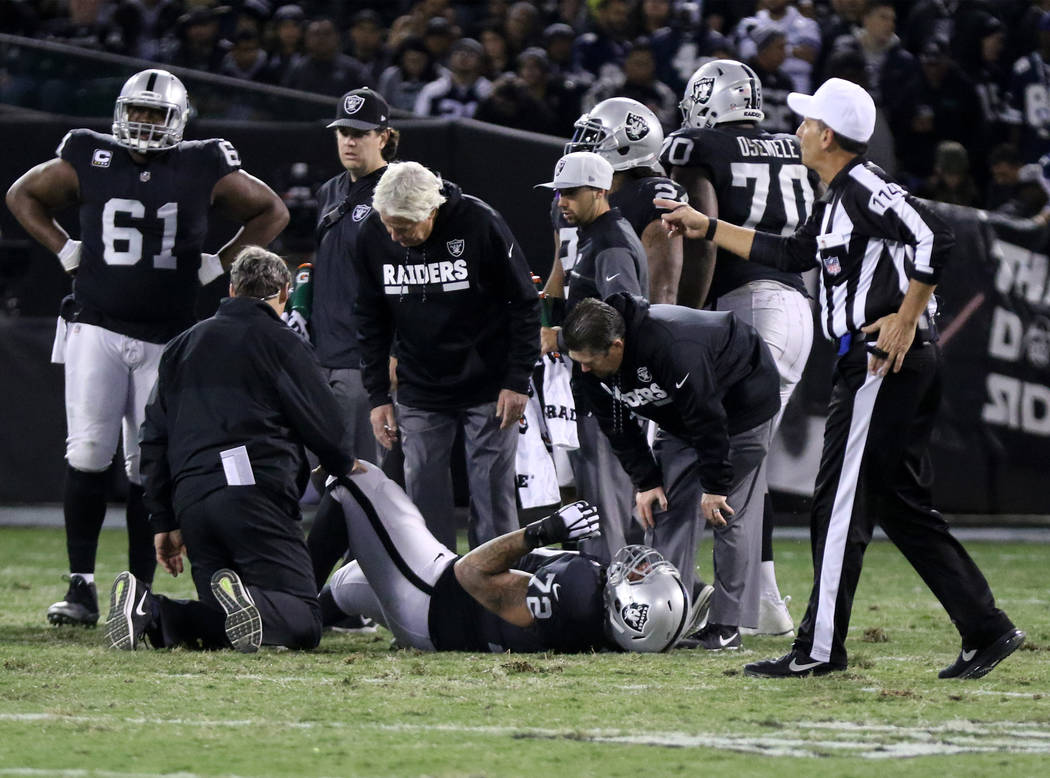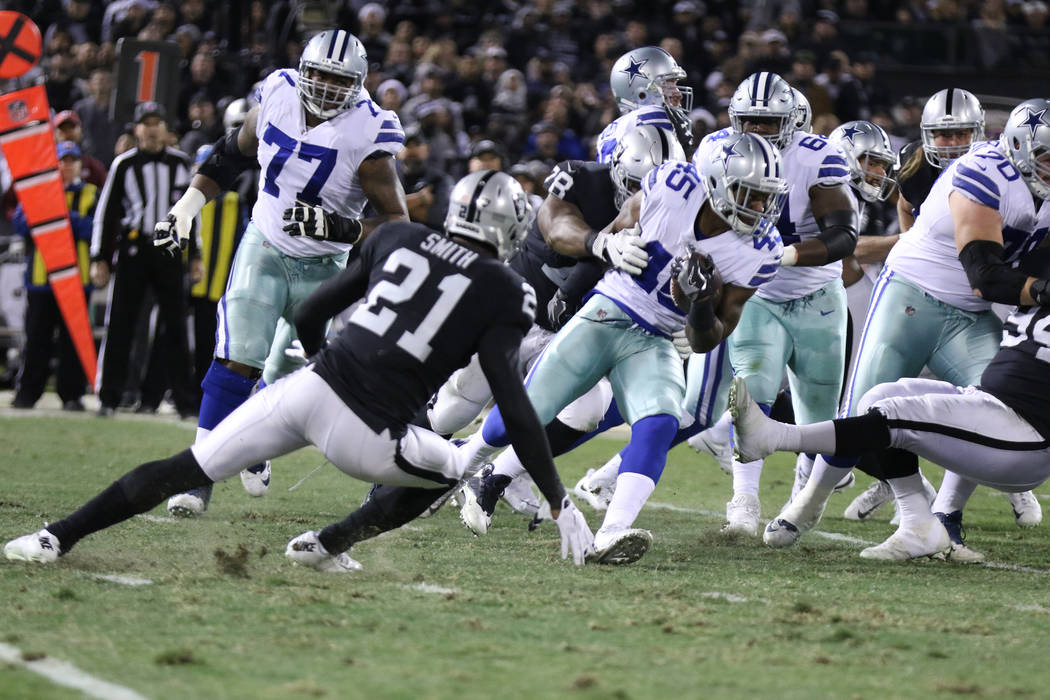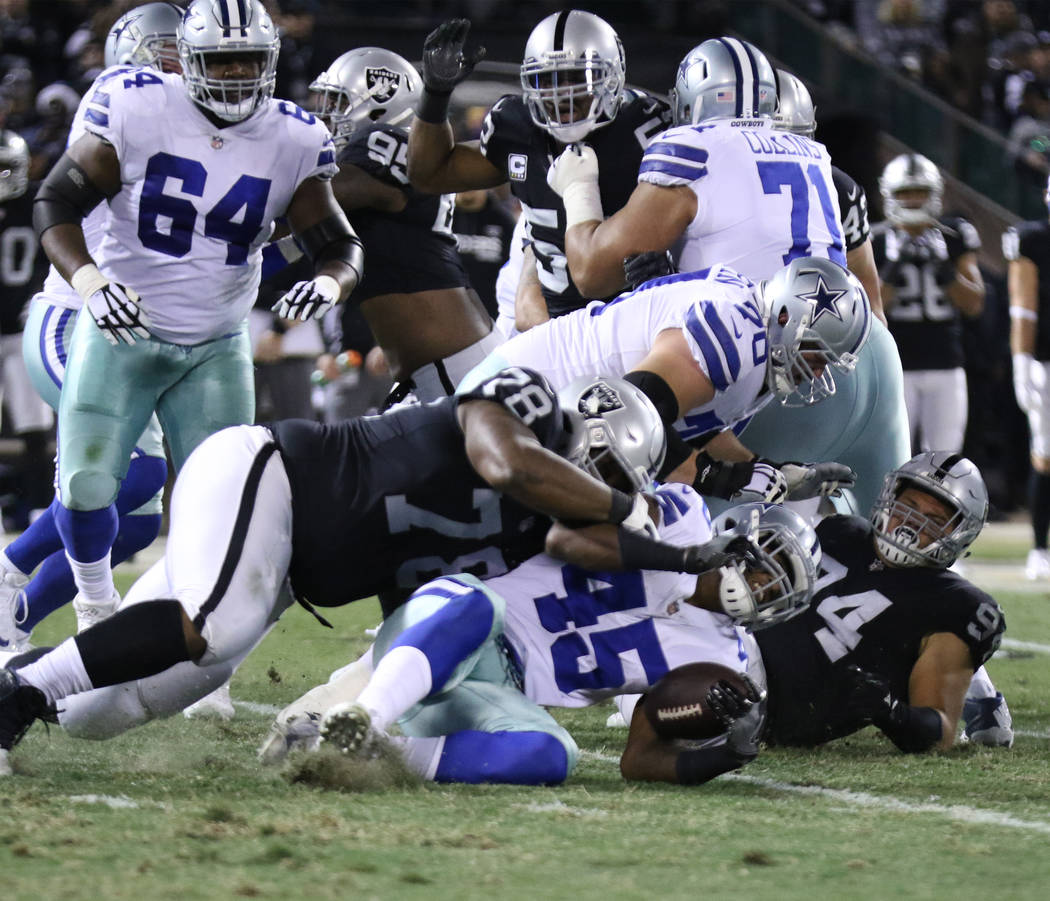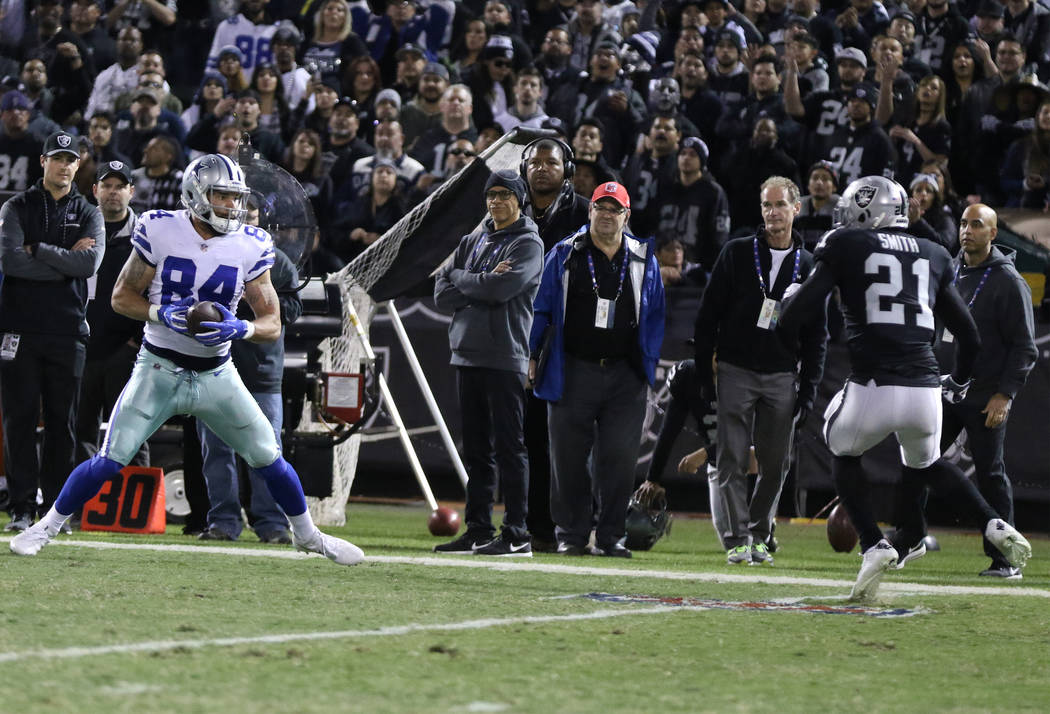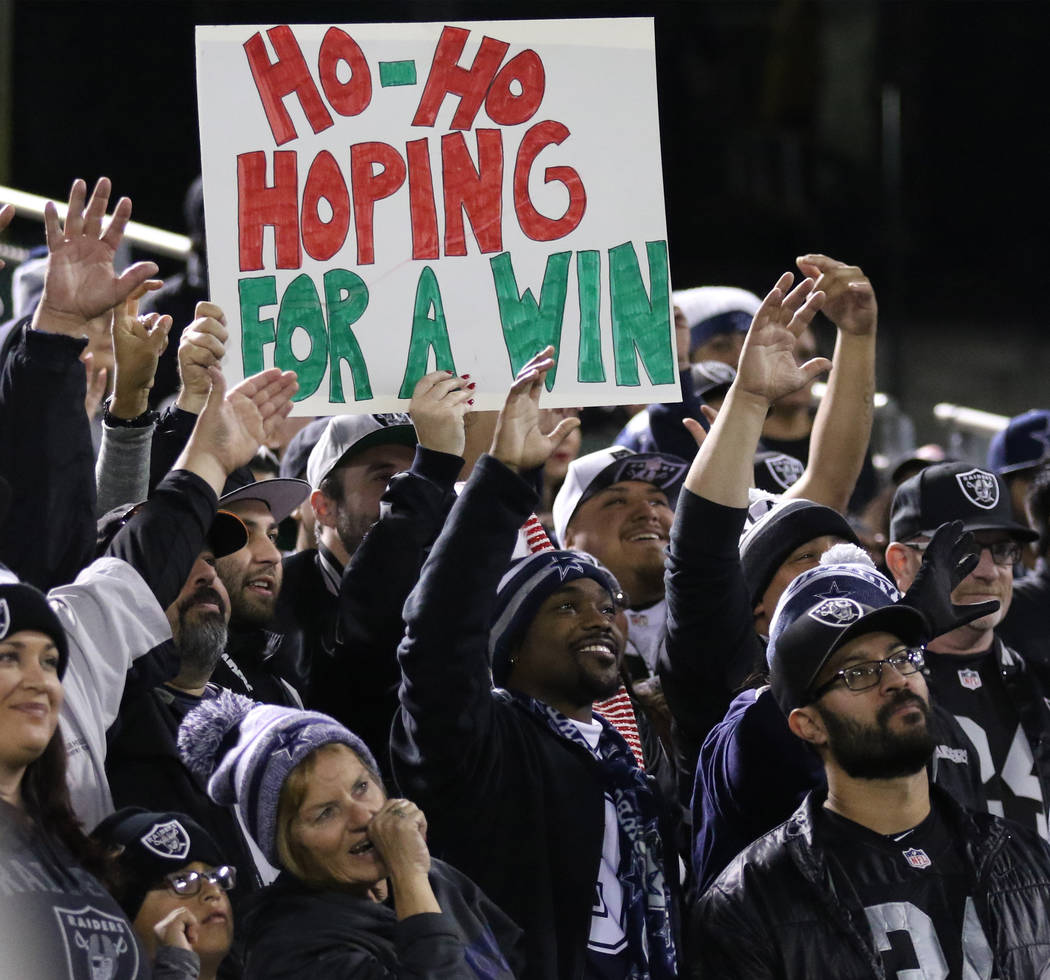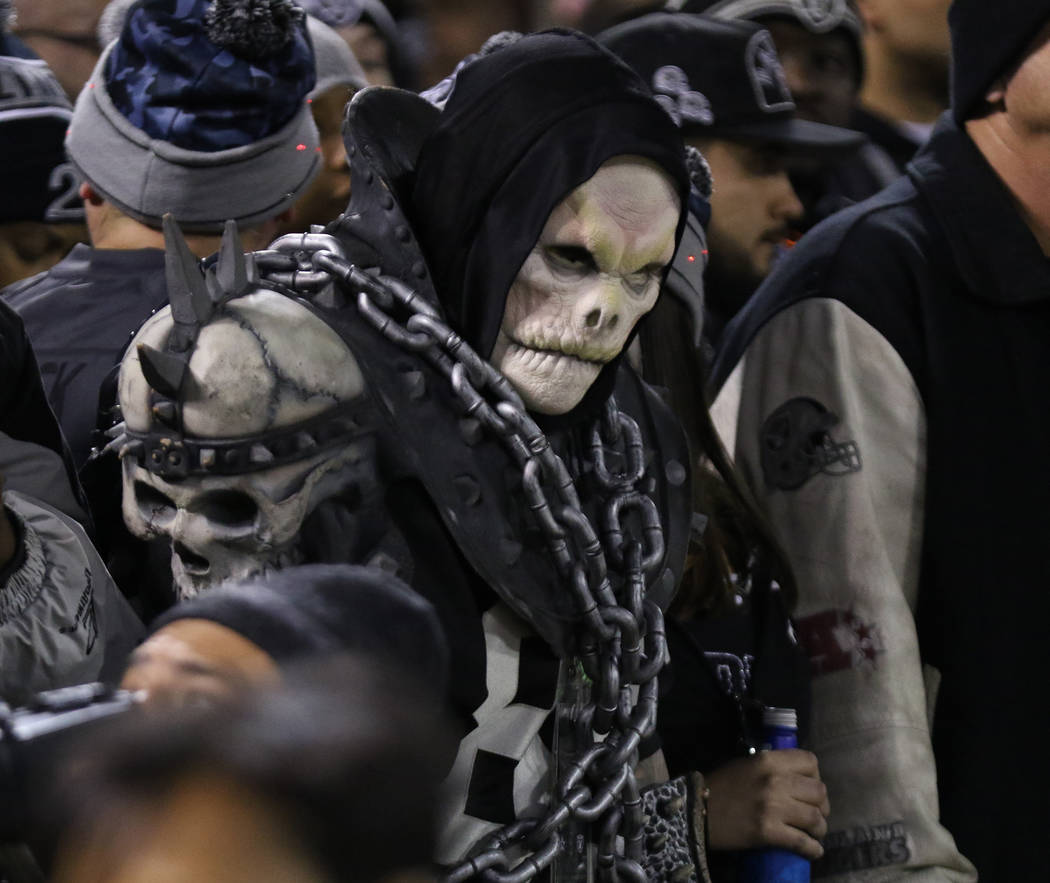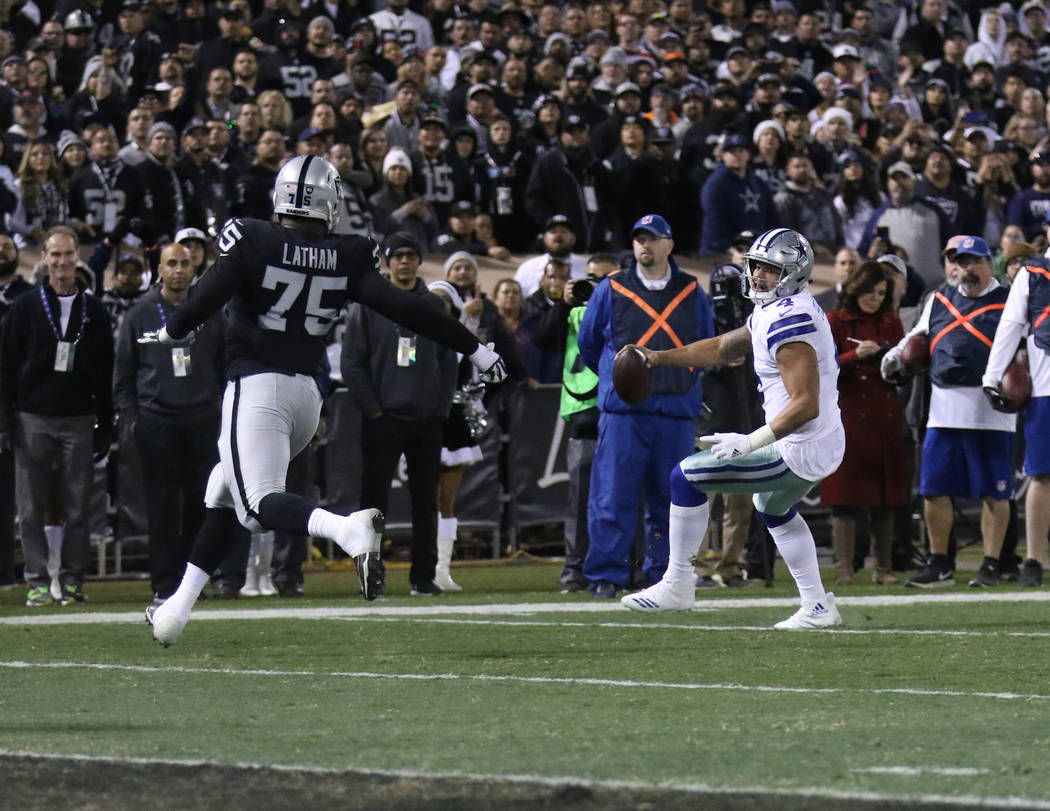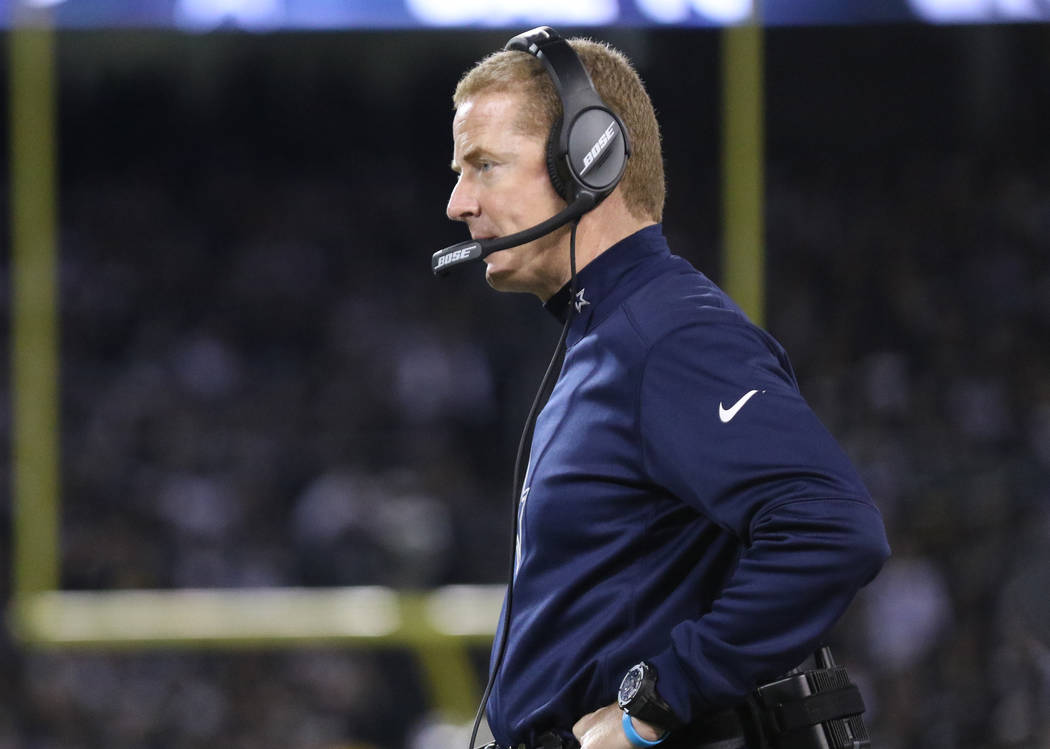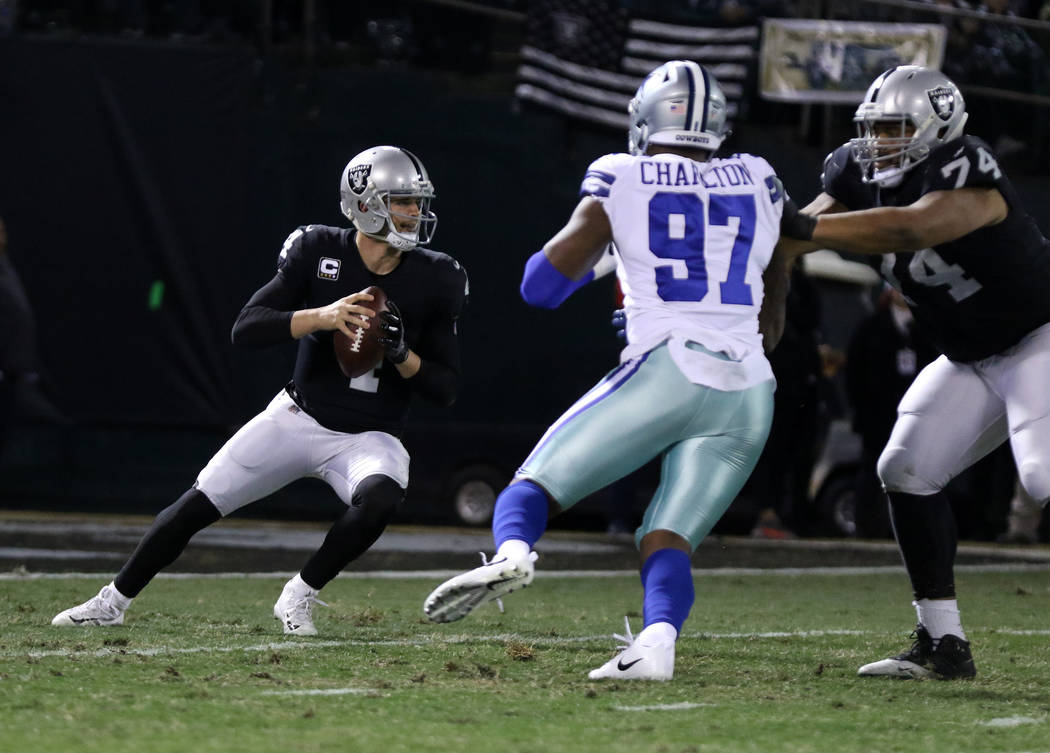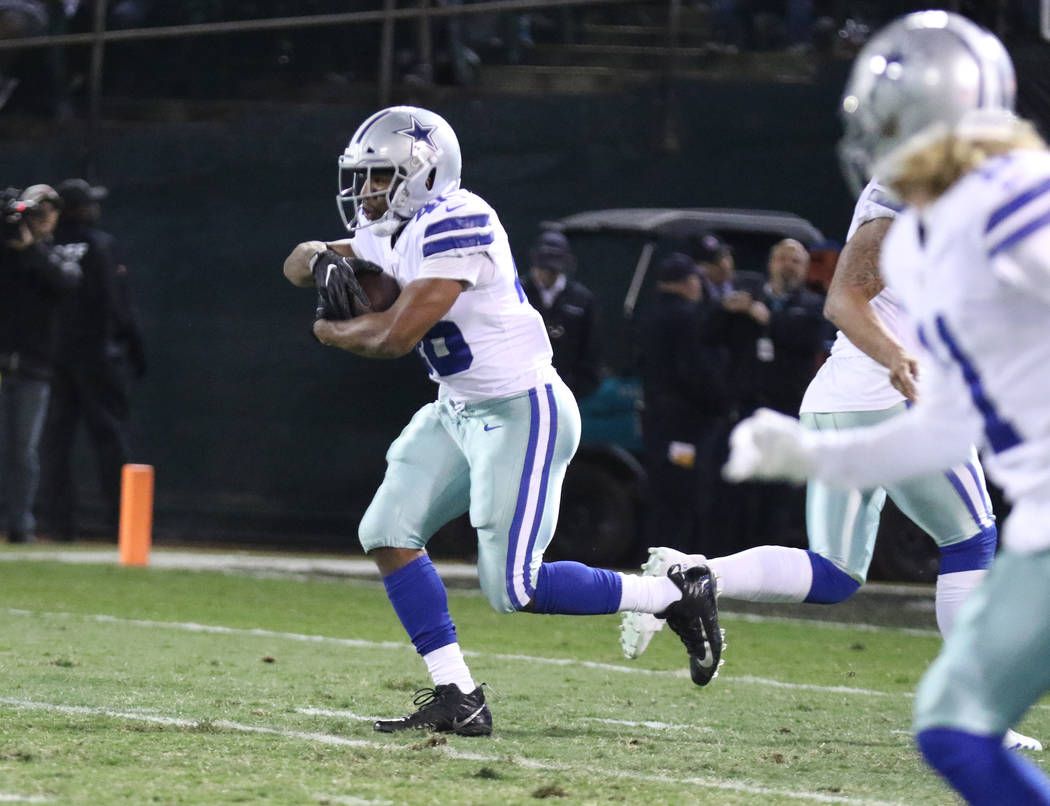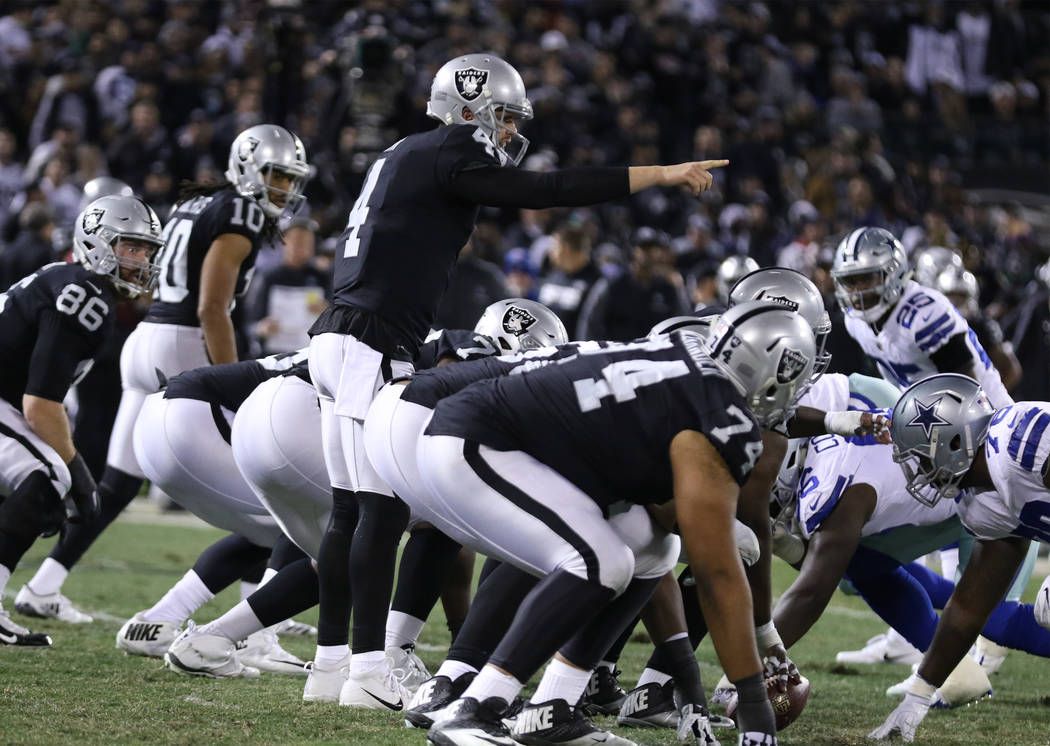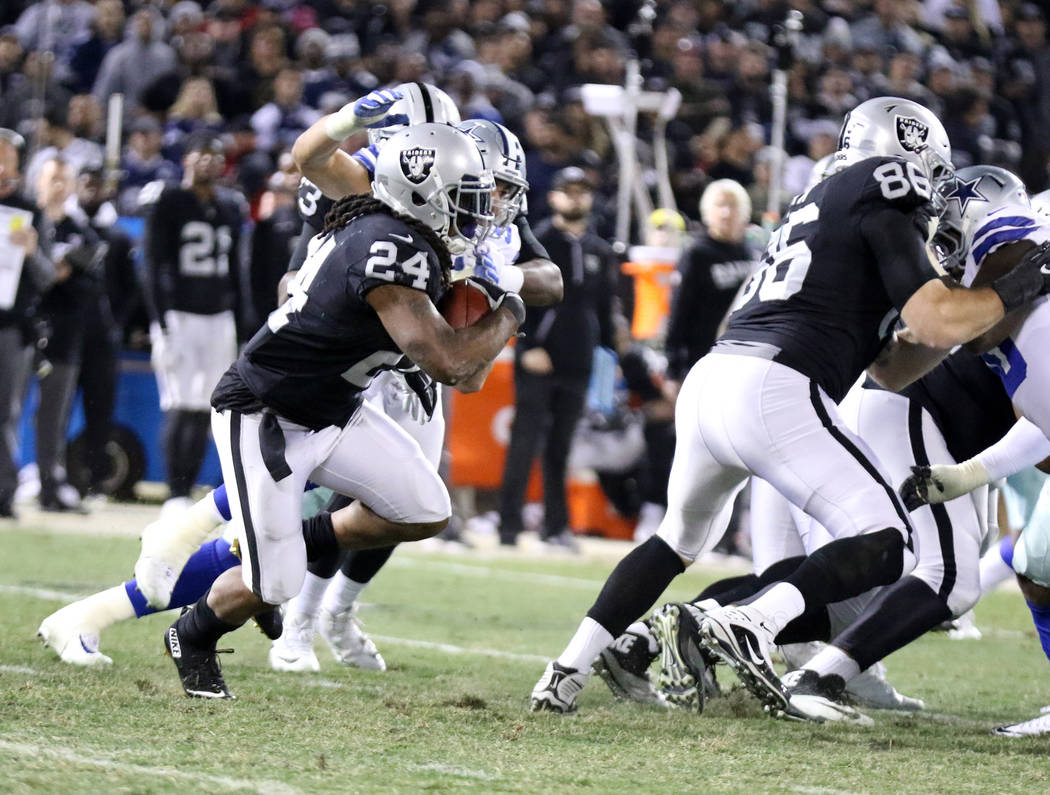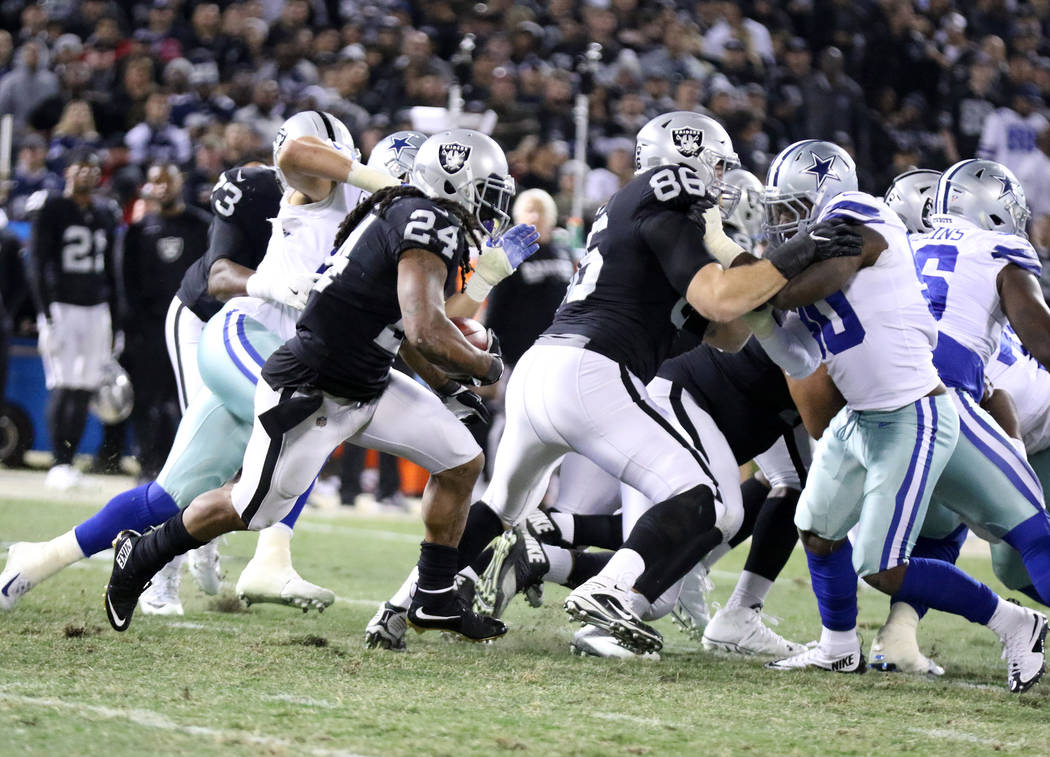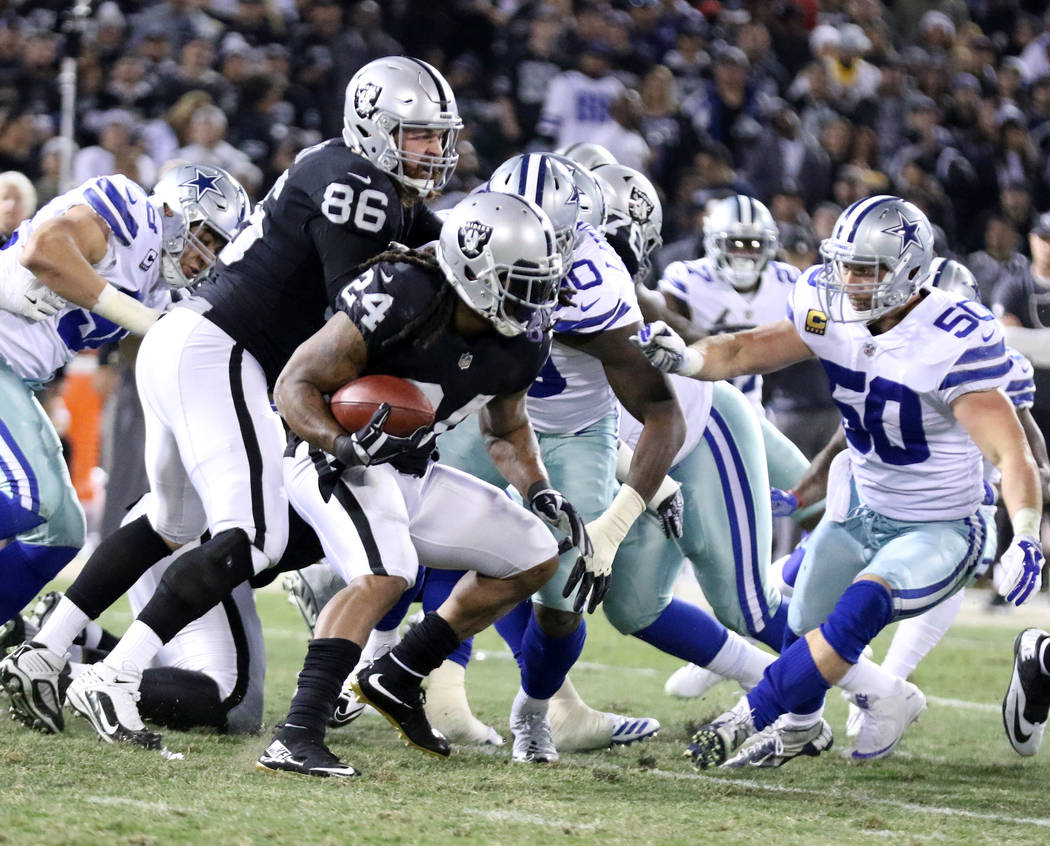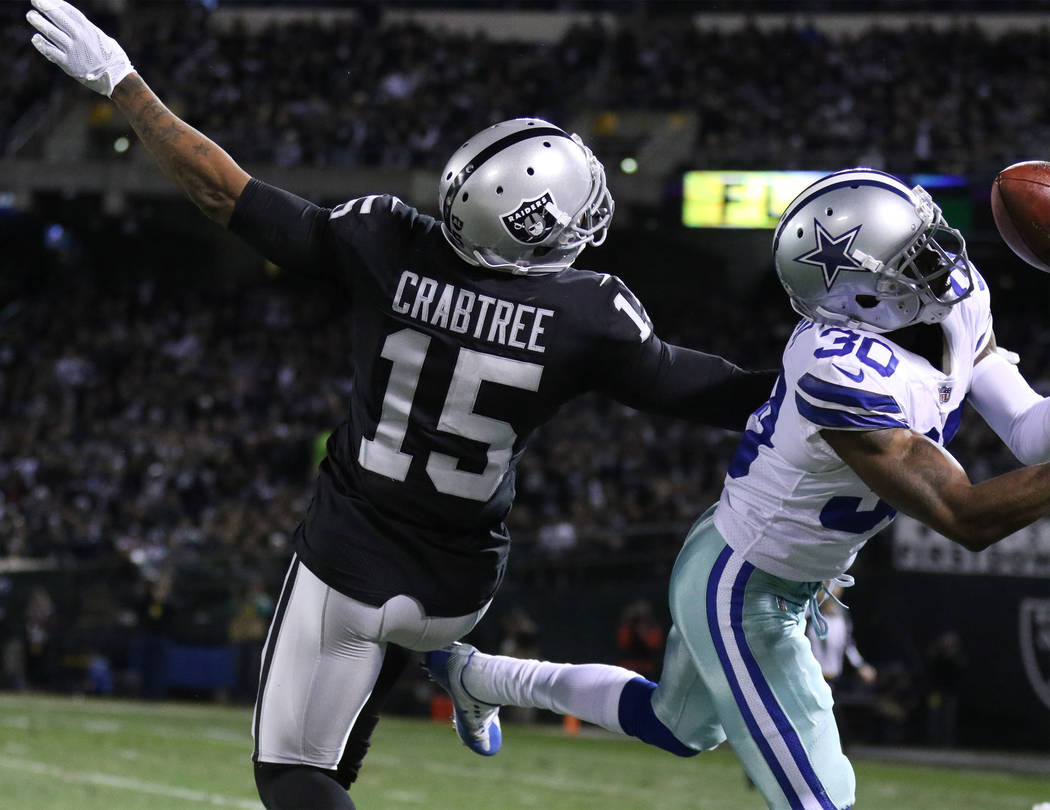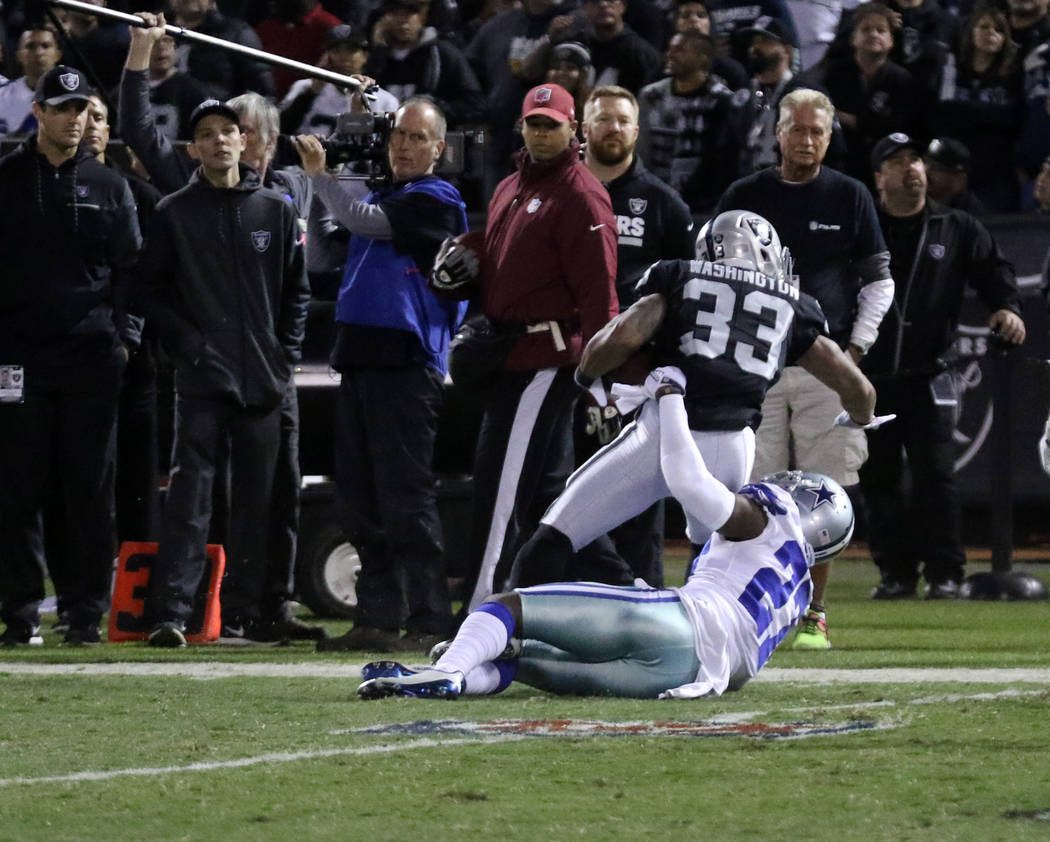 OAKLAND, Calif. — A thin white index card, small enough to fit into a pocket, light enough to waltz into the air from a faint breeze, was held over a football as 55,372 fans fixated on the drama unfolding. Raiders players and coaches screamed toward the paper. Dallas Cowboys players and coaches hollered, too. A lengthy conversation between officials followed.
Light. Small.
For a moment, the difference.
A fourth-and-1 Dak Prescott quarterback sneak, converted by maybe a millimeter, extended a fourth-quarter drive the Cowboys capped with a go-ahead field goal. The margin for error was minuscule. So was what happened next, as quarterback Derek Carr led the Raiders downfield and dived for a touchdown only to fumble into the end zone for a touchback, resulting in a 20-17 loss at the Oakland-Alameda County Coliseum.
Football is a game of inches. This game was tighter.
With the loss, the Raiders fell to 6-8, all but eliminating them from playoff contention. Had the Tennessee Titans defeated or tied the San Francisco 49ers earlier in the day, this result would've officially sunk Oakland's eligibility. But since the 49ers converted a field goal as time expired, the coroner must wait for an official declaration.
It shouldn't be long. Formal word appears a formality.
A loss to the Chiefs in Kansas City. A loss to the Cowboys. No matter the margin of the latter, the shortcomings this season all have been too much.
Carr started the game without wide receiver Amari Cooper, inactive with an ankle injury. He ended it without his other most trusted option. Wide receiver Michael Crabtree was forced to the sideline medical tent to be evaluated for a concussion. He was under a collapsible structure for the fateful touchback.
Crabtree had been Carr's safety net all evening.
The two relived some history, executing a play similar to one from an Oct. 19 thrilling win over the Kansas City Chiefs. On that day, Carr took a snap delivered from the 2-yard line, rolled out and, with no time in regulation remaining, fired a strike at Crabtree's triple-XL gloves for a game-winning score.
On Sunday, Carr again rolled out for Crabtree, again connected on a 2-yard touchdown in the fourth quarter. This one tied the game at 17 with 10 minutes, 40 seconds remaining. In celebration, Crabtree fired a spiral into the bleachers, giving some fan a keepsake from the Raiders' final regular-season home game of 2017.
It'd turn out, an index card would carry more weight.
The Cowboys' fourth-down conversion attempt occurred with about five minutes remaining. If unsuccessful, the Raiders would have taken possession at Dallas' 39-yard line. Instead, coach Jason Garrett was rewarded for the gamble, and wide receiver Dez Bryant caught a 40-yard pass to set up a 19-yard Dan Bailey field goal.
Carr had one final chance for magic.
Teammates hugged and patted him after referee Gene Steratore, who reviewed the touchback, announced the ruling was confirmed. A win was so close for the Raiders on Sunday. Tiny. Minuscule.
Just like their playoff hopes.
More Raiders: Follow all of our Raiders coverage online at reviewjournal.com/Raiders and @NFLinVegas on Twitter.
Contact reporter Michael Gehlken at mgehlken@reviewjournal.com. Follow @GehlkenNFL on Twitter.