Raiders Hall of Fame punter Ray Guy, 72, dies
Updated November 3, 2022 - 3:31 pm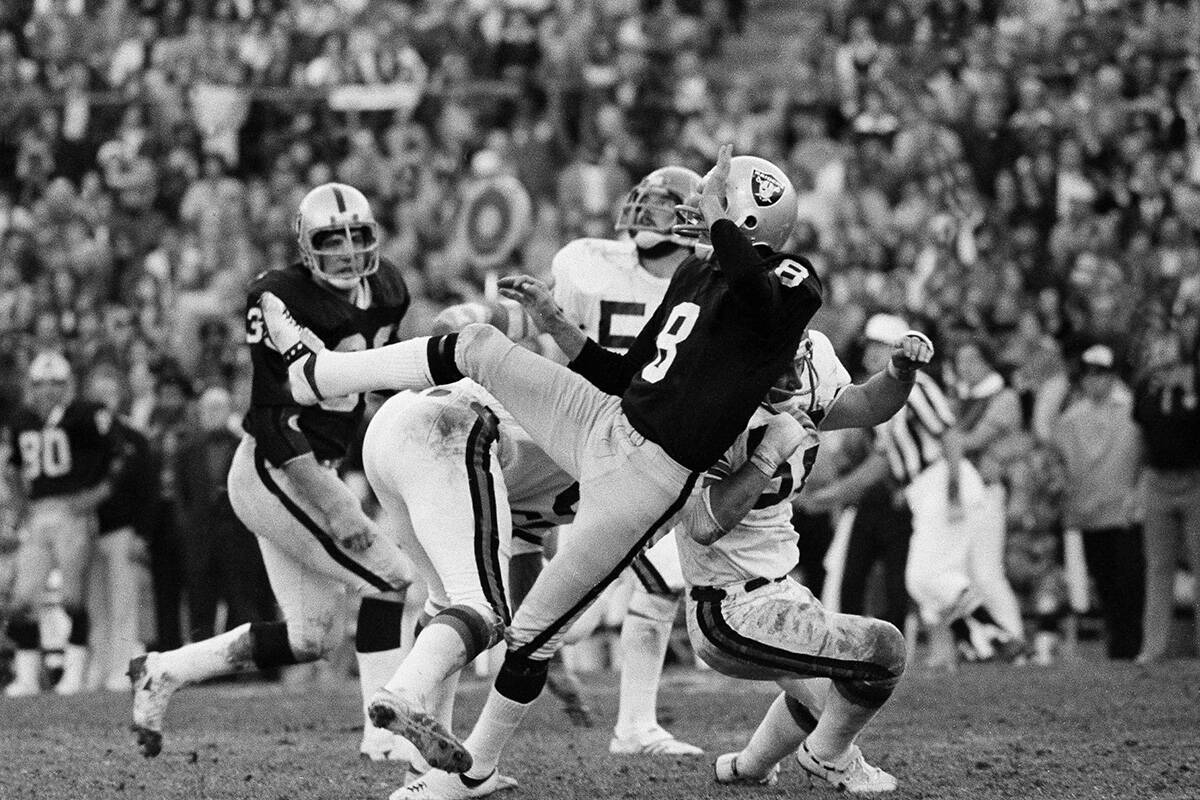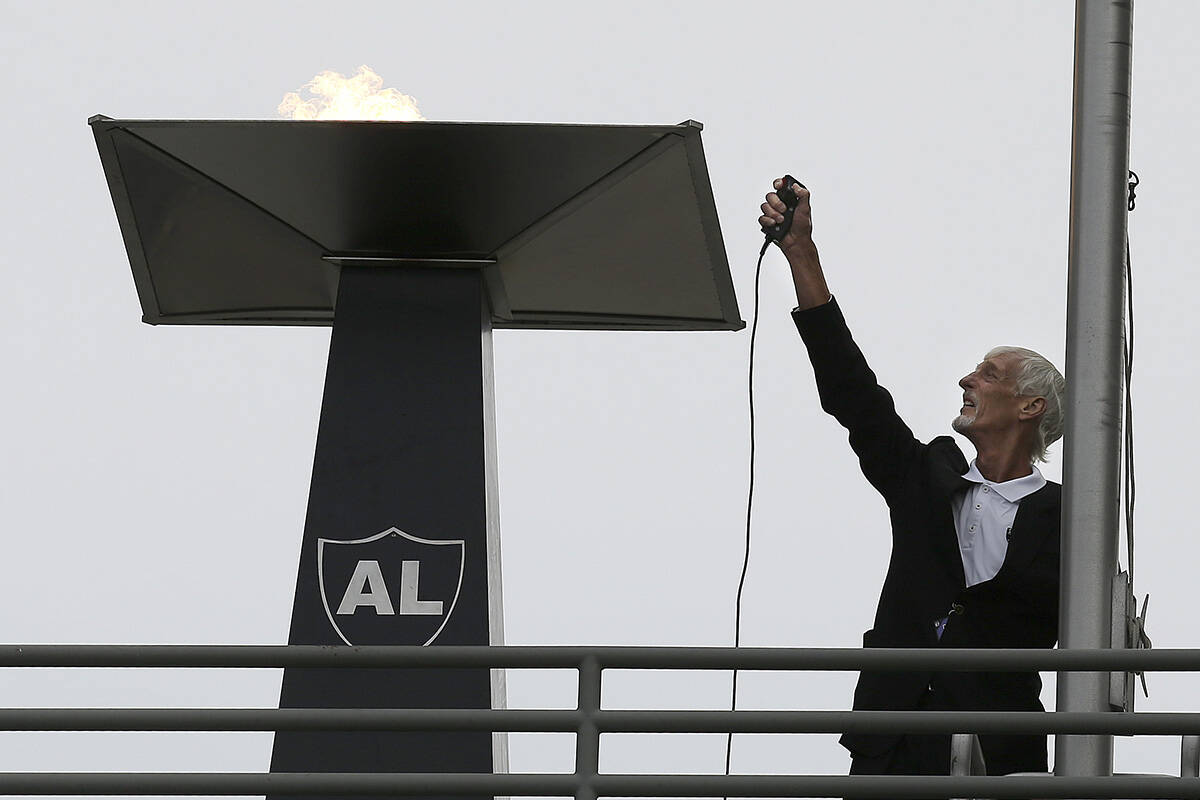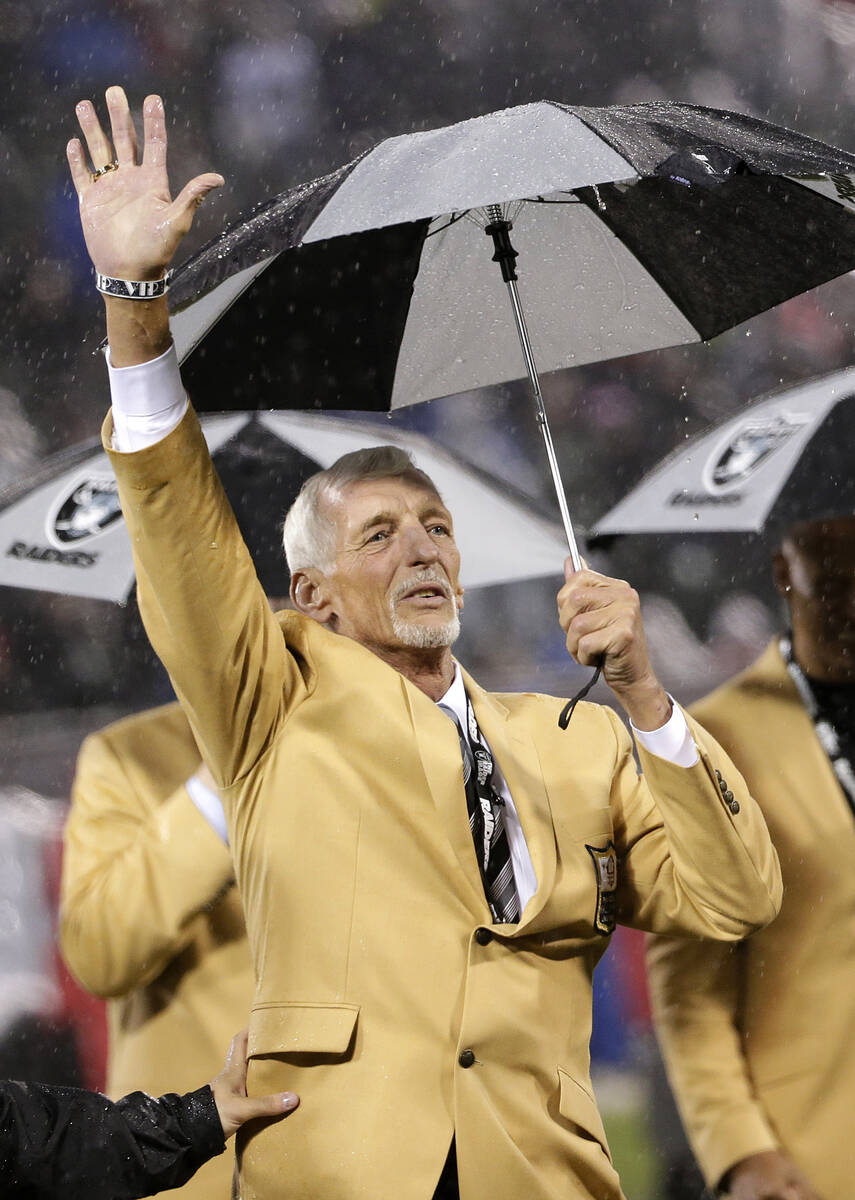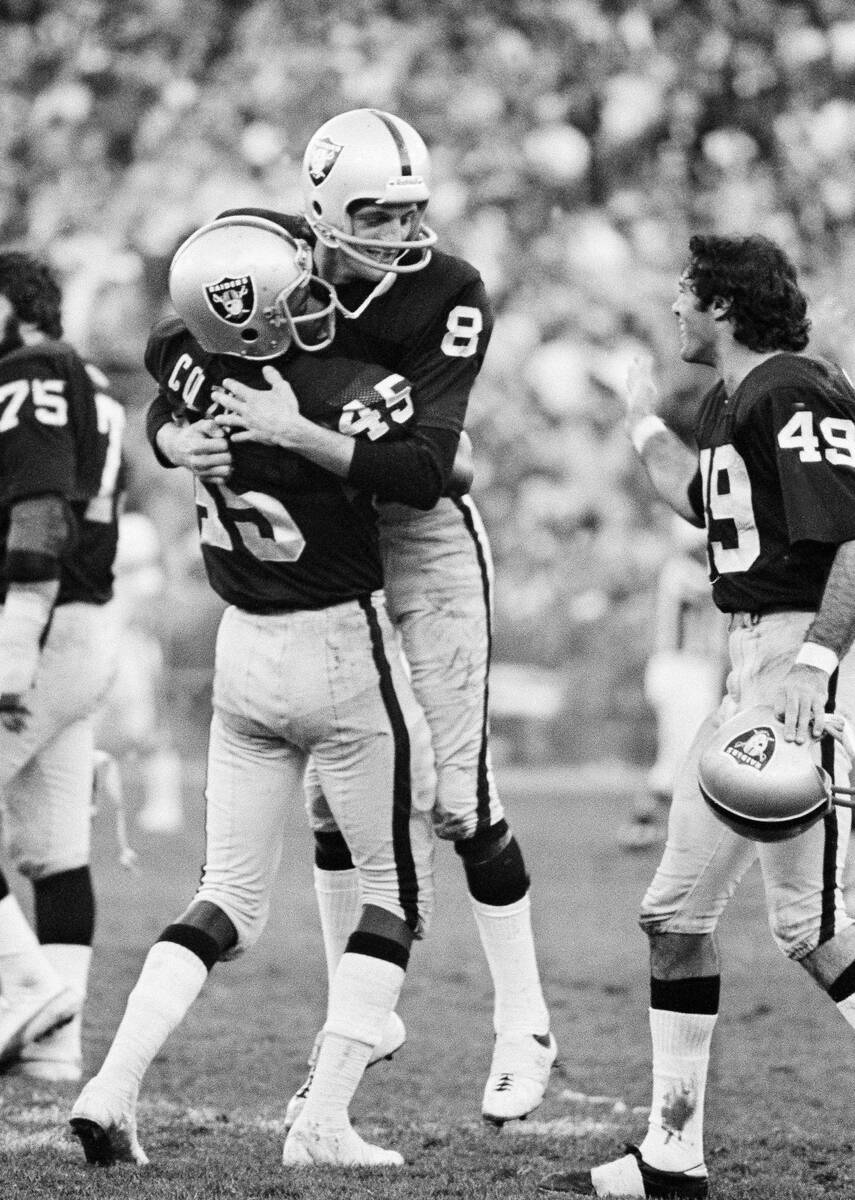 SARASOTA, Fla. — As a kid growing up in central California with a dad who was a huge Raiders fan, quarterback Derek Carr always remembered hearing the name Ray Guy.
Rodger Carr was a lanky quarterback in his days who also punted. He often would talk to his sons about Guy, generally regarded as the greatest punter in NFL history.
"He loved Ray Guy," Carr said Thursday.
Guy, 72, died Thursday after a lengthy illness. He had been receiving care in a hospice near Hattiesburg, Mississippi.
His death hit the NFL hard, but it was especially felt among the Raiders for whom Guy played his entire 14-year career after they selected him in the first round of the 1973 draft out of Southern Mississippi.
"The Raiders family is mourning the passing of Ray Guy, a legendary punter who revolutionized special teams during his 14 seasons with the Silver and Black," the team said in a statement. "The prayers of the entire Raider Nation are with the Guy family at this time."
Guy, the only punter to be inducted into the Pro Football Hall of Fame, was an organizational icon who current players were well aware of. Punter AJ Cole said he doesn't take lightly playing for an organization known for some of the greatest special teams players in NFL history, with Guy, who averaged 42.4 yards per punt in his career, among them.
"I've said ever since I got here that I have a lot of pride in playing this position, especially for this organization, just because of the history they have," Cole said. "The Raiders have the greatest history of the punter position of any franchise, and that started with Ray Guy."
Guy was the first punter ever selected in the first round of the NFL draft when the then-Oakland Raiders took him 23rd in 1973. He made six straight Pro Bowls to start his career and seven overall.
"His name is pretty much synonymous with NFL punting," Cole said. "It's definitely a sad day. It's sad to lose a legend like that. He pretty much invented modern punting."
For Carr, Guy's death is a reminder of life's priorities.
"Growing up, hearing all those stories about him, and now here we are, he's passed away," Carr said. "It shows how fast life goes. It makes you really think about enjoying these moments, enjoying your teammates. You don't want to take any of these times for granted."
Guy was selected to the NFL's 75th anniversary team and the 1970s all-decade team. He was a three-time Super Bowl champion.
"Ray Guy was a football player who punted," the late John Madden said in 2014 before he presented Guy for induction into the Hall of Fame.
Madden said the first time he watched Guy punt in practice for the Raiders that he knew the team had something special.
"He punted the longest, highest footballs that I had ever seen," Madden said then.
Guy ended his NFL career in 1986 with a streak of 619 punts without having one blocked.
But it took nearly three decades for him to be selected to the Pro Football Hall of Fame.
He was a finalist for induction seven times starting in 1992 without being voted in and didn't even make it that far on other occasions.
"That kind of bothered me because they were saying that's not a position, it doesn't take an athlete to do that, it's not important," Guy said before his induction. "That's what really got under my skin. It wasn't so much whether I did or didn't. I wish somebody had. It was just knowing that they didn't care."
Guy in many ways revolutionized the position.
His kicks went so high that one that hit the Superdome scoreboard 90 feet above the field in a Pro Bowl helped put "hang time" into the football vernacular. His ability to pin the opponent deep with either high kicks or well-positioned ones was a key part of the success for the great Raiders teams of the 1970s and 1980s.
The Associated Press contributed to this report.
Contact Vincent Bonsignore at vbonsignore@reviewjournal.com. Follow @VinnyBonsignore on Twitter.