Raiders land Jordy Nelson for 2 years, $15M; Crabtree cut
Updated March 15, 2018 - 9:36 pm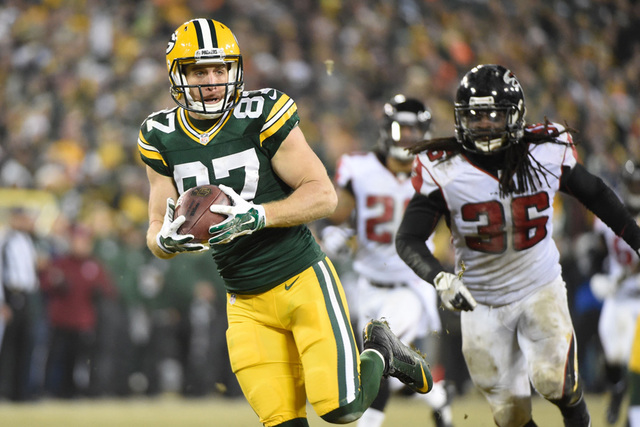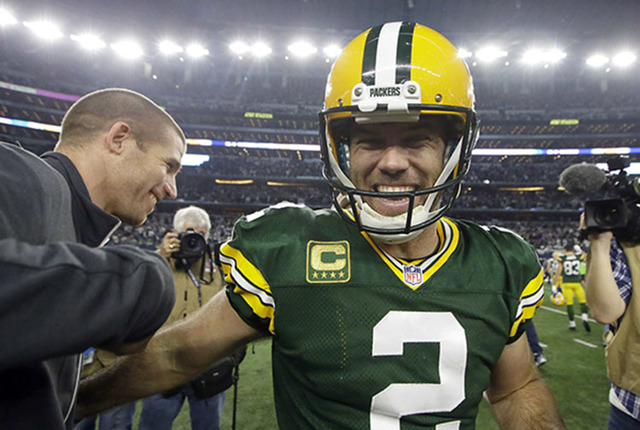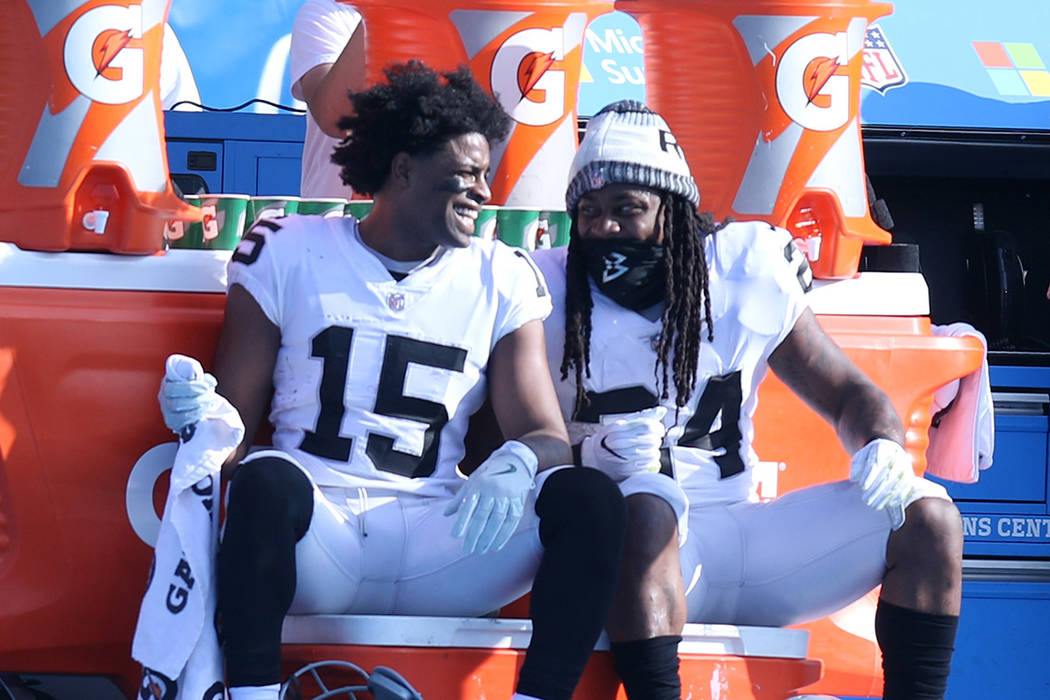 OAKLAND, Calif. — Jordy Nelson is a Raider. Michael Crabtree no longer is.
On Thursday, Nelson signed a reported two-year, $15 million contract. The former Green Bay Packers wide receiver visited the Raiders on Wednesday and stayed overnight, waiting as a deal was brokered between the sides. His arrival enabled the club to execute a move that, for months, sources anticipated: Crabtree was released.
Nelson is new to the Bay Area. He is new to the Raiders.
Yet, they know him.
Edgar Bennett, the Raiders' new wide receivers coach, held the same role for the Green Bay Packers from 2011 to 2014. He was the team's offensive coordinator from 2015 to 2017, altogether overlapping with Nelson for the final seven of his 10 years in Wisconsin.
General manager Reggie McKenzie was in Green Bay's front office when Nelson was drafted in the 2008 second round.
Nelson and quarterback Derek Carr were less familiar, but that changed Wednesday.
Carr gave his best recruiting effort, first choosing to be inside the vehicle that picked up Nelson from the airport. Carr later drove Nelson around the East Bay, providing him a sense of the city and some of the rolling hills that resemble the town Nelson has called home. Carr introduced his wife and two young sons to Nelson, too.
The Raiders aggressively pursued Nelson after the Packers released him Tuesday.
"Obviously, I know Edgar Bennett …from my years in Green Bay," Nelson said. "He reached out right away. Him and Coach (Jon) Gruden were all over trying to get me out here as soon as possible. We were out here on a 6:30 a.m. flight the next day. …
"It was great to get to know (Carr) a little bit more. I think it's a great fit to be with him for the next couple of years."
Nelson, 33 in May, has spent his entire NFL career in Green Bay.
Over that span, he had 550 catches for 7,848 yards and 69 touchdowns. Last season was a down year for Nelson. Notably, he was without quarterback Aaron Rodgers for most of the season when posting 53 receptions for 482 yards and six touchdowns in 15 games.
Crabtree, 30, fell out of favor with the coaching staff last season.
Theoretically, a new staff under Jon Gruden represented a potential fresh start. Gruden and McKenzie publicly placed credence to that idea in recent weeks; however, in private quarters, it was clear little had changed. The Raiders were ready to move forward without him — and certainly at his $7 million base salary.
Amari Cooper, Nelson, Seth Roberts and Cordarrelle Patterson now sit atop the team's depth chart at wide receiver.
Crabtree was due to cost $7.7 million against the 2018 salary cap. That's off the books now.
He reportedly will visit the Baltimore Ravens on Friday. Given he is joining a rampant free-agency market for wide receivers and can exit the state with the highest income taxes in the country, it's quite possible Crabtree will earn more this season post-release than he would have otherwise.
Contact reporter Michael Gehlken at mgehlken@reviewjournal.com. Follow @GehlkenNFL on Twitter.