Raiders' Las Vegas move creates wrinkle in Khalil Mack talks
Updated July 31, 2018 - 10:49 pm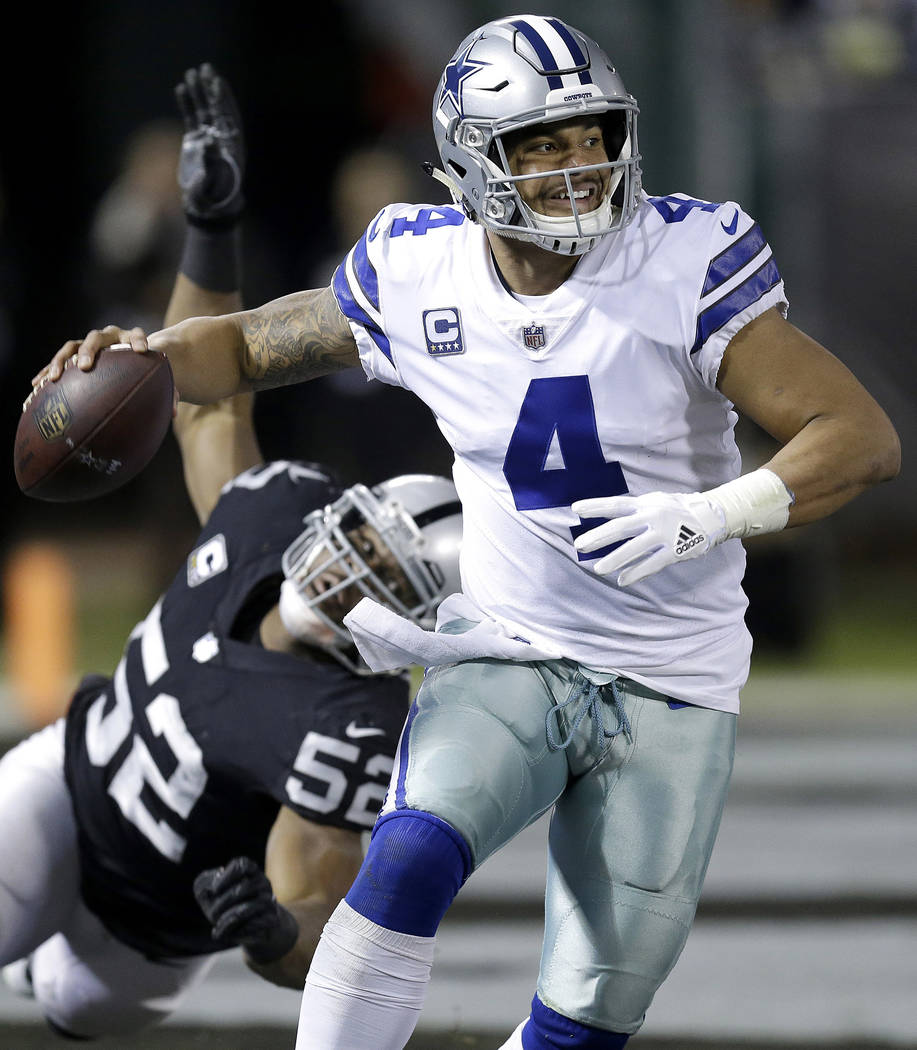 NAPA, Calif. — In some sense, the superstars stand together.
Neither Raiders defensive end Khalil Mack nor Los Angeles Rams defensive tackle Aaron Donald has reported to training camp. Both seek a long-term extension. Both built a clear case for compensation exceeding that of Denver Broncos defensive end Von Miller, whose 2016 deal averaged more than $19 million annually. Mack was the 2016 AP Defensive Player of the Year. Donald followed last year.
Soon, the nation's highest-taxed state could host the NFL's two highest-paid defenders.
But there's a key difference: Mack is not long for California.
A distinct wrinkle exists in the ongoing contract dispute between the Raiders and their elite edge defender. While its relevance toward why Mack today remains unsigned shouldn't necessarily be overstated, the franchise's scheduled 2020 relocation from Oakland to Las Vegas presents an intriguing dynamic. California enforces a 13.3 percent rate on state income taxes. Nevada is one of seven states that imposes no such taxes.
"It's very interesting," said Robert Raiola, director of sports and entertainment at PKF O'Connor Davis, an accounting firm in New York City. "It's not often you go from the worst-taxed place to one of the best. It's definitely something that's not ordinary."
Nevada's friendlier income-tax system is expected to influence Mack's contract structure.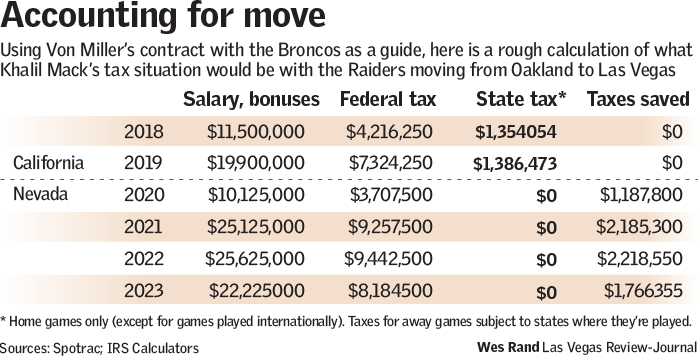 Its effect could become more pronounced if Mack doesn't sign an extension in 2018; however, the Raiders hope to avoid such a scenario.
Team decision-makers have not obscured their opinion of Mack. They covet him. They want him signed before this season. Achieving the goal has been a top priority, something general manager Reggie McKenzie has targeted for more than a year. There was an order when re-signing the 2014 draft class. First, quarterback Derek Carr and guard Gabe Jackson were secured last year in June and July, respectively. Mack, under contract an extra season because of his $13.846 million team option, was to come next.
As August now begins, it would surprise if the Raiders were this far into the process without belief they've made an offer reflective of the high regard to which they hold Mack.
Yet, the holdout continues.
There is no guarantee Mack will sign before this season.
His agent, Joel Segal, is highly experienced in large-scale negotiations. The track record includes players who have played out their contract and were franchise tagged the following season — or, in the recent instance of then-Rams cornerback Trumaine Johnson, were tagged a second year, too.
Johnson signed with the New York Jets in March for five years and $72.5 million, including $34 million fully guaranteed.
Benefits and risks exist to this slow-cooked approach.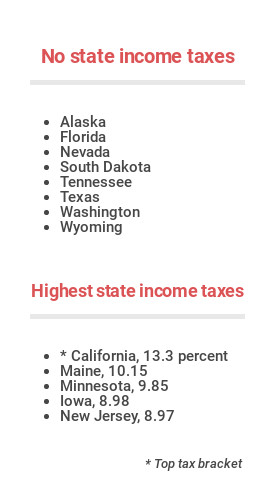 Among the potential benefits for Mack, waiting even one year might avoid significant taxes.
The signing bonus in Mack's projected extension will be worth tens of millions of dollars. Players often aren't paid their signing bonus in one lump sum. Rather, a portion of it is commonly deferred into the next taxable year, a cash-flow move that has no impact on a club's salary cap. This spring, the Raiders were unwilling to defer a portion of first-round pick Kolton Miller's signing bonus from 2018 into 2020. This was a thoughtful attempt from Miller's representation to capitalize on the impending Las Vegas move.
Presuming the Raiders are unwilling to defer part of Mack's bonus payout to 2020, he can wait a season for that option to become available.
Again, that is one option.
"I think state taxes are important and can be in potential play here," Raiola said. "But there's a lot of other things that have to go on in the negotiation. … He may not want to wait for state taxes. He might want the security of getting the deal done."
Today, Mack stands with Donald, away from training camp.
The Raiders want him in Napa with them.
More Raiders: Follow all of our Raiders coverage online at reviewjournal.com/Raiders and @NFLinVegas on Twitter.
Contact reporter Michael Gehlken at mgehlken@reviewjournal.com. Follow @GehlkenNFL on Twitter.