Raiders likely to be in market for role players at WR, TE
Updated January 28, 2023 - 11:12 am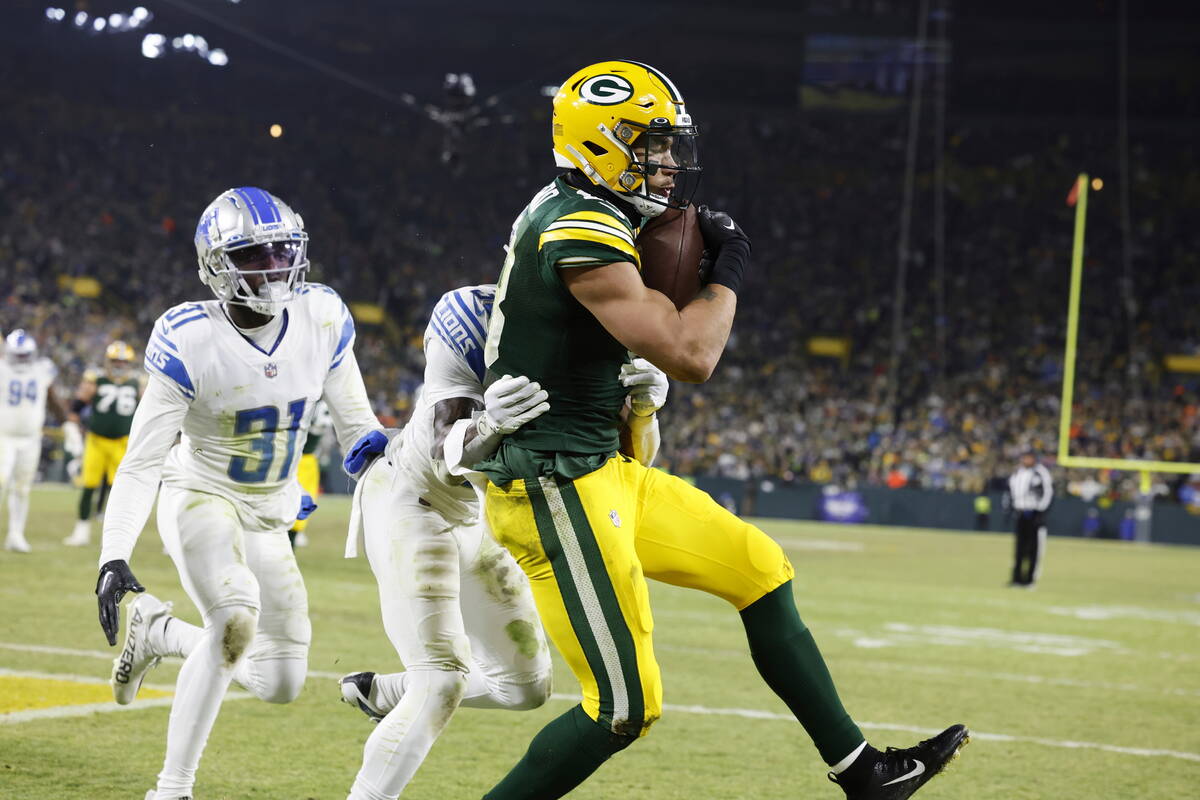 Editor's note: This is the fourth story in an eight-part series looking at NFL free agency this offseason and how it relates to the Raiders.
Receiver and tight end don't jump out as a pressing need for the Raiders.
Davante Adams made a smooth transition to Las Vegas, catching 100 passes for 1,516 yards and 14 touchdowns and being named to the All-Pro first team. And tight end Darren Waller and slot receiver Hunter Renfrow are exceptional players whose seasons were derailed by injuries.
But a deeper look, including keeping an open mind to potentially dealing from a position of strength to fortify another part of the team, shows that the Raiders probably will be on the lookout for more weapons.
Even if Adams, Renfrow and Waller return, there's no certainty that three pending free agents — tight end Foster Moreau and receivers Mack Hollins and Keelan Cole — will be back. That means the Raiders probably will need to fortify around their key players.
The most pertinent need could be a viable No. 2 receiver to complement Adams — specifically, someone who adds a speed element that was lacking this season. And while the Raiders value Moreau, there's no guarantee he will return, so they could be in the market for a backup tight end.
With that in mind, here are some wide receivers and tight ends to watch:
Wide receiver
JuJu Smith-Schuster, Chiefs
Smith-Schuster, 26, wouldn't satisfy the Raiders' need for speed, but he would be a great fit as a second option to complement Adams. He had 78 catches for 933 yards and three touchdowns this season. He played on a one-year, $3.7 million contract, so he will be looking for a pay raise. That will come into play for the Raiders.
Jakobi Meyers, Patriots
Meyers, 26, has familiarity with Raiders coach Josh McDaniels, his former offensive coordinator in New England. He's coming off a season with 67 catches, 804 yards and six touchdowns, and in 2021 under McDaniels, he had 83 receptions for 866 yards. Again, money will be an issue, and Meyers is due a pay raise. But if the financials line up, he would be an ideal No. 2.
Allen Lazard, Packers
Lazard, 27, adds the speed element the Raiders need. He had 60 catches for 788 yards and six touchdowns this season, and those numbers would fit nicely with the Raiders.
Others: D.J. Chark, Lions; Darius Slayton, Giants; Mecole Hardman, Chiefs; Jarvis Landry, Saints; Marvin Jones, Jaguars; Parris Campbell, Colts.
Tight end
Irv Smith Jr., Vikings
Injuries have held Smith, 24, back. His 25 catches for 182 yards and two touchdowns this season don't jump off the page, but he's an athletic weapon with upside. Playing with Waller and Adams could help.
Austin Hooper, Titans
Hooper, 28, is a great blocker who can also add a reliable option in the passing game. He's coming off a season with 41 catches, 444 yards and two touchdowns. In a role opposite Waller, he would be a solid option.
Robert Tonyan, Packers
Tonyan, 28, had 53 catches for 470 yards and two touchdowns this season and has proven to be a solid pass catcher.
Hayden Hurst, Bengals
Another solid complement piece, Hurst, 29, had 52 catches, 414 yards and two touchdowns this season. He's played in big games and was a reliable asset for Bengals quarterback Joe Burrow.
Mike Gesicki, Dolphins
An upgrade in talent and a coaching change meant Gesicki's numbers fell to 32 catches, 362 yards and five touchdowns this season. But the 27-year-old could be a great fit as a complement to Waller.
Contact Vincent Bonsignore at vbonsignore@reviewjournal.com. Follow @VinnyBonsignore on Twitter.